Latest Oritse Femi songs 2018-2019
Who doesn't like Oritse Femi songs? They are light, optimistic, and spirit-lifting. If you do not want to miss the latest songs by the singer, check out our article.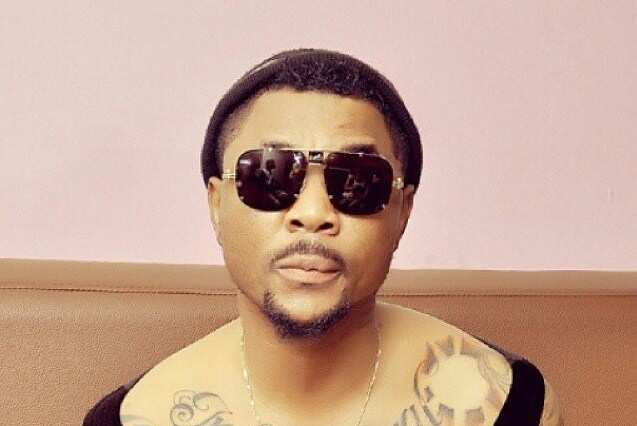 We have prepared a list of Oritse Femi songs and videos released in the past and current years. Read on and enjoy this high-quality music.
Oritse Femi songs 2018
2018 was not among the most productive periods for the singer. Nevertheless, Oritse Femi delighted us with a dozen or so tracks. These include his own music as well as that written and performed in collaboration with other artistes. Below is Oritse Femi songs list of 2018.
Fall In Love
Fall in love is a joyful track that was released in June 2018. As the title implies, it is a sweet love song that has a perfect vibe for a hot summer. Such a romantic track can also be dedicated to your beloved one as its lyrics can be applied to anyone:
Omo tena I like the way you dey gimme joy / […]Since you came to my way / Everyday is like Friday
Fans have esteemed the banger quite highly, as comments on YouTube indicate:
Own vibe. Sweet vibe. Very good song - @Lookman Ladozz
Oritsefemi's voice is everything ❤️ God bless your home - @Itunu Evelyn
Oritse u never fail - @Bugembe Ronny Wasswa
Nice one Femi, keep it up. - @Uncle Rechis SKITS
More than dope.. much love my role model. cute voice, super doper lyrics. - @Og-Martins LyricsHypeman
Make Am
Make Am is a jubilant track that has a deep meaning. The singer tells us about social inequality. He points out that only those who have a lot of money and connections rule this world. Those who have not wealth are simple cogs in this system. Thus, if you want to have influence and live a happy life, you need to put everything in making money. The singer motivates and urges his audience to become rich at all costs. Here is what YouTube users say about the hit:
Always on point - @Akintan Adeleke
This song is in my head everyday - @Ababu Marcel
Mr.Majemite this so so much lovely......keep going - @Ogunmokun Ayomide
Love your songs, brother; you are still one of the Nigerian artists with good music - @Uloko Alfred
U are my favourite artist; love your authenticity, and your voice is unique - @Mohamed Diallo
Jaiye
All Oritse Femi songs are rhythmic and dynamic; however, Jaiye is a true dancing banger that will put on fire every dancing hall. Its addictive tune and lyrics literally urge you to party and dance. The song has received quite different opinions from the fans:
Trash ...... meaningless song - @Success Victorious
You can never disappoint in terms of music - @Clement Lucca
Meaningless song!! - @Alex Olabode
Nice one Oritse. - @Ibrahim Sule
Good one anytime you bring song out we always take good thing from it. - @Innocent Eigbehi
Agadatu
READ ALSO: Top trending Chris Morgan songs 2019
Agadatu is one of the latest Oritse Femi songs. You cannot keep yourself from moving while listening to this dancing banger. Marvellous work from the king of the genre. The music video is very colourful and features a lot of amazing dancers. You should definitely check it out. YouTube users are also ecstatic:
Oritse Femi remains one of my favorite artists. So consistent and never relents - @Bello Abayomi
Best of the Best...nice one Taliban - @Gabriel Billi
Good job - @Faith Ola
Another one too make me shake body - @precious savage
I just love this guy['s] song. He sings good. - @Music World TV
Born To Win
Well, this specimen is, perhaps, one of the best hits ever performed by the artiste. Born To Win is a track full of meaning. It has a potency to lift your spirit and give you strength. When you are feeling down and think that you will never succeed, this track will save you. Thus, remember to download it so that you can play it anytime.
Check out what others say about the track on YouTube:
This guy is so underrated,80 percent of his song is so meaningful - @Diamond Junior
Music Taliban always on point, dope fire. - @Prince Of Jah
Very nice song - @9jabaz TV.
Meaningful and very smooth melody - @Tinca Island
Nice message from this song. - @Bigjob E
Collaboration with other singers
During the last year, the singer worked with other performers more than once. To be more precise, he released five tracks that feature various artistes, for instance, Pizkid, Efe, and Wale Wonder.
Pizkid feat. Oritse Femi - Nowo
Efe feat. Oritse Femi, Mr. Ibu and Mc Pashun – Babaloke
Yung6ix feat. Oritse Femi – I Pray
Wale Wonder feat. Oritse Femi – Send Down Fire
Oritse Femi songs 2019
This year, Oritse Femi has released only two tracks, so far. Both of them are works created in collaboration with other singers. We hope that the performer does not stop here and that he will soon present his new bangers.
Play Am (Oritse Femi feat. Burna Boy and Konshens)
Ori (Areezy feat. Oritse Femi)
Most Oritse Femi songs of 2018-2019 are perfect for parties and dancing halls. They are light and energetic. However, there are several tracks that have a deep meaning and that arise acute social issues. We hope that the musician has a lot more to tell the world.
READ ALSO: Top David G songs 2019
Source: Legit.ng