Apply for football academy in England: How to do it as Nigerian?
Many youngsters in Nigeria dream of being professional footballers, like their idols – notably John Obi-Mikel, Victor Moses, and Ahmed Musa. The best perspectives for Nigerian kids to become talented footballers are in England because it has plenty of football academies that raises and graduates successful players. Read about how to apply for football academy in England.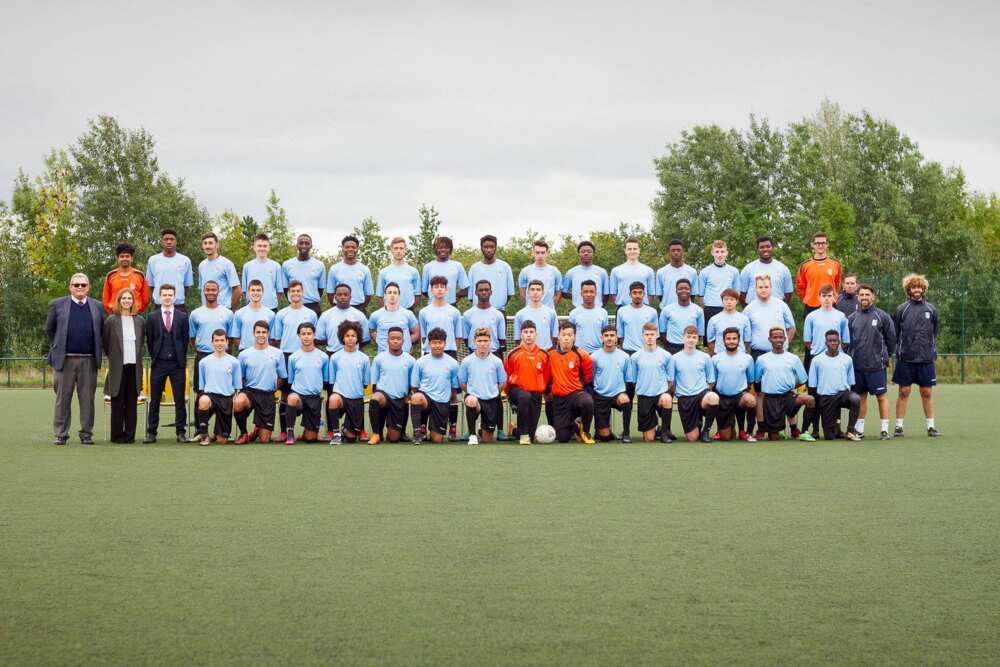 Application for becoming a professional footballer in England is possible. And you will learn how to make your dream come true right here.
How to apply for football academy in England: the full guide
A lot of young footballers who like tossing the ball in their yard dream of becoming successful players someday, and being signed by the big European football club, since this is where football is the most developed. The majority of famous footballers play in Europe. However, the application for football academy in England from Nigeria is only available for the truly talented students, as most of such schools have a strict selection. So, if you are sure if your child has what it takes, you should not hesitate to join the football academy, because it will determine your kid's future.
To those of you who ask "Can I join football academy in England?" – the answer is yes, even though this is a tough process. In this article, we will talk about the three most prominent football academies of England, where it is possible for Nigerian students to secure their place.
1. Pepsi Football Academy
This Nigerian football school is closely collaborating with the English football academy Pepsi Academy UK. There is a scholarship for the talented Nigerians, according to which, your child can go to study in the United Kingdom and practice with the talented English peers. This scholarship scheme was first established in 2006 when the academy selected 13 gifted players to go to the sister academy in the United Kingdom. The first student to receive the scholarship was Michael Oluwatosin. This initiative truly changed the lives of many young children, and since then, the scholarship is awarded to the Nigerian kids annually.
The scholarship program usually provides good funding and housing. For example, in 2015, the participants of the program were funded the two-year stay at the Brook House College. This program, sponsored by Pepsi, has been motivating the young Nigerian footballers. So many children dream of getting a world-class education in one of the best European schools. One more reason to get into this academy is the success of John Obi-Mikel, who took part in the Pepsi Football Academy. It has raised a lot of other talented players as well.
Nevertheless, if you want to be a part of this scholarship, you need to possess very high football skills. For achieving them, it is recommended for all the parents to sign your kid up for Pepsi Football Academy in Nigeria, this way increasing the chance of being selected for the scholarship. The registration at the Pepsi Football Academy is compulsory for being eligible for the program. For this, you will have to go to your local training center and register your child there.
The centers are situated in the following cities: Lagos, Kano, Kaduna, Jos, Benin, Abuja, Owerri, Aba, Enugu, Ilorin, Ibadan, Orile-Imo and Sagamu. You will have to phone one of them and ask about the primary requirements for being accepted. Usually, they are simple: just good nature and physical health. At the centers, you will have to pay for your child's training, and the price is usually individual, depending on how much your family earns. But if your child has exceptional football skills, all the hard work and money will be worth it. Perhaps your little one will eventually be selected for the scholarship in England as well?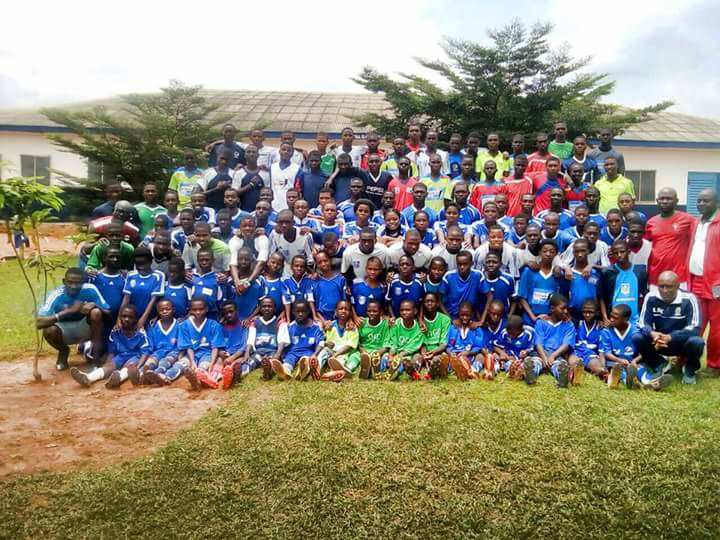 2. Manchester International Football Academy
Even though the fees for this academy can be quite high, it is one of the places where your child will get the best development as a footballer. In the Manchester Academy, young players practice at least five days a week, focus on the improvement of their techniques, learn the advanced tricks and tactics of football, gain experience against the other teams, and increase their level of fitness.
This football academy has representatives in Nigeria, one of which being SEGRA Football Academy. The students of this school have visited Manchester for training purposes and remained absolutely satisfied. You can visit the website of the official partner of MIFA in Nigeria segrafootballacademy.com to download and fillin the application form and check out the requirements for your child to study in England, and contact the academy for more information.
Another partner of Manchester academy is the Jedipel Recruitment Agency, which helps out with recruiting young players from Western Africa. Usually, they look for the most talented youngsters to continue refining their skills in Manchester. They have a competition called Doom Soccer Trials, which they organize all over Africa. These trials are held every quarter, and the young players can come and demonstrate their skills and abilities to the professional judges. The few lucky ones will be selected to continue their studies at the academy. The details of this program can be checked out on the website.
All in all, Manchester is an excellent place, comfortable for living and training. Visit their official website and learn more about this place.
READ ALSO: Who is the most popular footballer in Nigeria?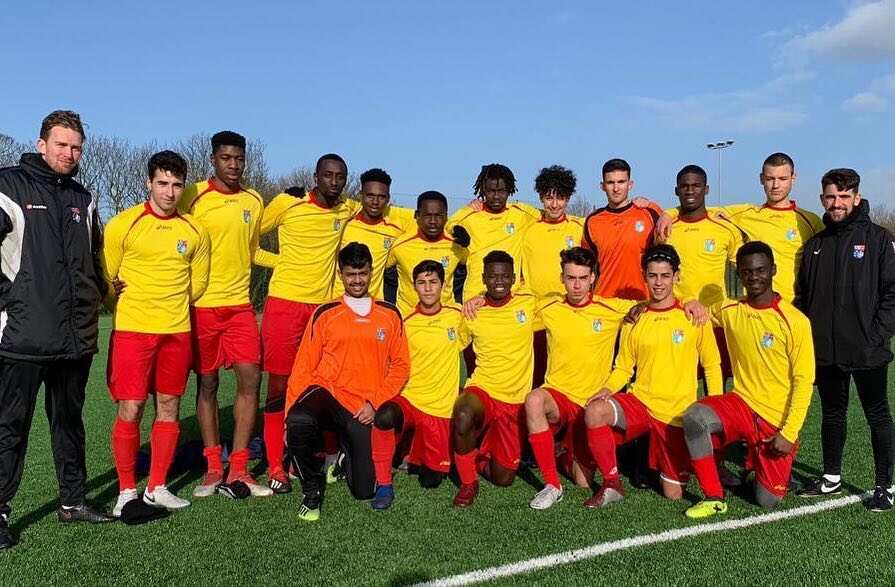 3. FCV International Football Academy
This academy is another great educational institution for those children who dream of becoming professional footballers. It provides the football and English language courses to the young football players from different countries of the world, who they believe have potential. Though the one-year program would be a little expensive, this is a perfect place for your children to learn to play football. A lot of people who have studied in this academy have already signed the contracts with British clubs.
This academy has plenty of high-class facilities. Your children will be coached in football full-time and provided accommodation, as well as three-time per day meals. There are frequent match competitions against other schools and unlimited gym membership for the students. The school provides the English classes for international students who are not fluent in the English language. Those who play on a position of goalkeeper will receive special training sessions. You can freely use Wi-Fi, receive the physiotherapy and resident support, and will even have a chance to meet with the professional footballers and gain some advice and experience from them.
FCV academy is very focused on football. Its workers are experienced European coaches and specialists from different countries. The training includes a lot of useful things for the future footballers, for instance, strength training, conditioning training, nutritional advice and goalkeeper sessions – and this is not all.
The location of this academy is Stamford, the United Kingdom. It cooperates with the various countries in the world. For example, the students often go to the football camps in Australia, notably such cities as Melbourne, Sydney, and Perth. Some of the other camps are situated in other countries worldwide, for example, the United States, India, Zimbabwe, and Bahrain. So, your child will have an opportunity to travel around the world and get acquainted with the new cultures.
If you are interested in getting your kids to the FCV Academy, you will have to check all the details at the official website of this school, which is internationalfootball.academy.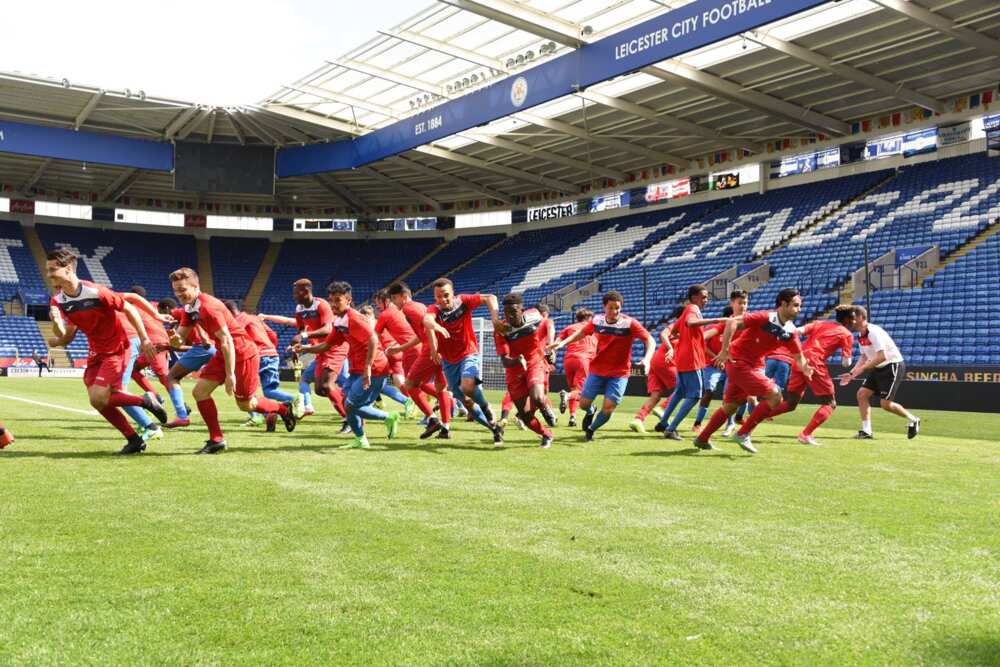 These were some of the best football academies in the United Kingdom, where you can get your child to study. If your little one is talented in football, you should hurry up to apply for one of these programs. Also, remember that you will have to get ready for the program, which includes not just physical training, but a lot of paperwork as well. You will need to prepare a visa for your child and the health papers too.
READ ALSO: Best football academies in Nigeria in 2019
Source: Legit.ng