Anthony Joshua net worth 2018-2019
If you want to know about Anthony Joshua net worth, you probably are a genuine admirer of boxing and especially of this fighter. It is an indisputable fact that famous athletes make a lot of money. They are respected and loved for their talents and hard work. Continue reading and learn new exciting facts about Anthony Joshua income.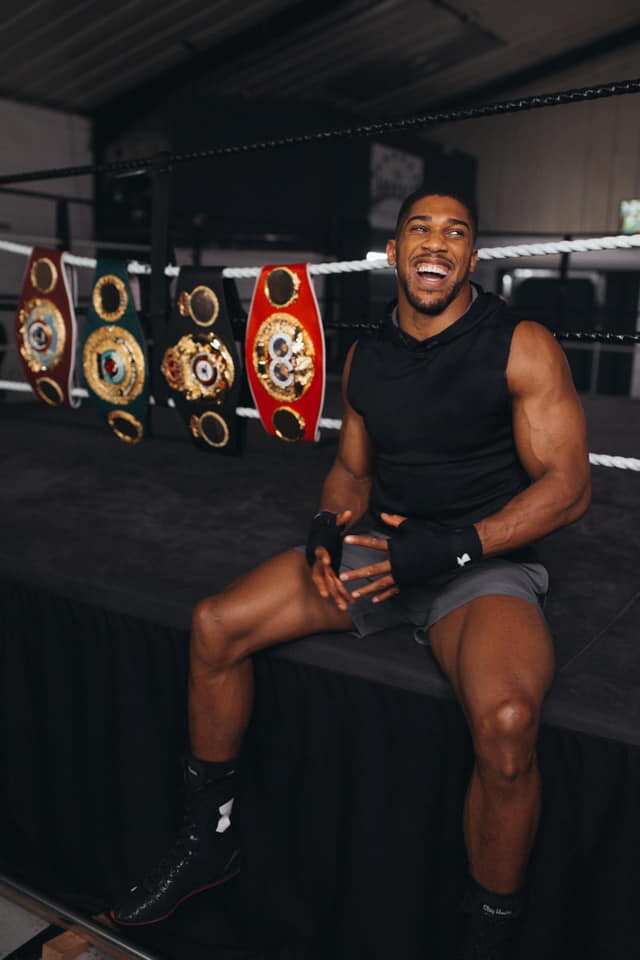 Like many other famous and successful boxers, Anthony Joshua enjoys his life. That said, do you know how much he is worth, or what he chooses to spend his money on? If not, we will tell you all about it.
Anthony Joshua net worth 2018
Anthony Joshua net worth always changes. At the end of 2018, his income was almost $60 million, according to celebritynetworth.com. In 2018, this fighter's name entered the Forbes list of "The World's Highest-Paid Athletes" and was ranked 25th there. According to the list, in 2018 Anthony J earned $39 million. $32 million came from his winnings, while $7 million came from various endorsements.
READ ALSO: Highest paid athletes in the world in 2018 - Top 10 by Forbes
Speaking of endorsements, he seems to be quite popular among various brands, from sportswear to elite cars. The list of companies that have sponsored him over the years includes Under Armor, Jaguar, Texo Scaffolding, BXR, Sky Sports, Lucozade Sport, Beats, StubHub, Lynx, Audemars Piguet, EQ, Dafabet, Altitude Mask, Bulk Powders, JD, Hugo Boss, and William Hill.
The athlete seems to be riding his wave of fame to the fullest. For instance, he had Range Rover build a custom car for him that cost around 150,000 British pounds. Unfortunately, the car was stolen back in September, and it doesn't seem like it has not been found.
As for his other expenditures, it is interesting to note that he has not yet bought a mansion, despite his massive winnings. That said, while Anthony J still lives with his mom in a two-bedroom apartment, he rents luxurious pads whenever he travels for work.
Anthony Joshua profile
Now when you know enough about the net worth of the boxer, we would like to remind you some facts from Anthony Joshua biography. He is considered to be an English fighter but has a background in Nigeria. He was born in Watford in 1989, so Anthony Joshua age is 29 now. Since childhood, he has had the talent for sports and took up boxing at the age of 18.
He competes in the Heavyweight category and now holds his title in several federations: IBO, IBF, WBO, and WBA. He was in an amateur level in this sport until 2013, when his first professional fight took place; Joshua fought against Emanuele Leo and knocked him down in the 1 round.
This fight started a winning streak of the boxer. He stood against eminent fighters such as Gary Cornish, Dillian Whyte, Charles Martin, Wladimir Klitschko. Anthony Joshua fight with the latter was named the Fight of the year. He knocked down the boxer in the 11th round and won the IBF, WBA and IBO titles; 90,000 spectators watched the legendary fight. The battle with A. Povetkin brought his record in knockdowns to 22-0.
Anthony Joshua net worth is quite impressive for someone his age. As long as he continues on this path, we can expect even greater things from him. So let's wait and see what the future holds for this athlete.
READ ALSO: Top 10 richest athletes in the world of all time
Source: Legit.ng