Top facts about new Lil Wayne's house
Have you heard the news about Lil Wayne house? Lil Wayne is among the wealthy American entertainers who owned luxurious Miami Beach mansions. However, times went by, and the rapper decided to change his home, by selling the gorgeous manor for $10million. Did he move back to his parent's house? Of course not! Where does Lil Wayne live now? Get ready to learn mind-boggling facts about the luxurious mansion.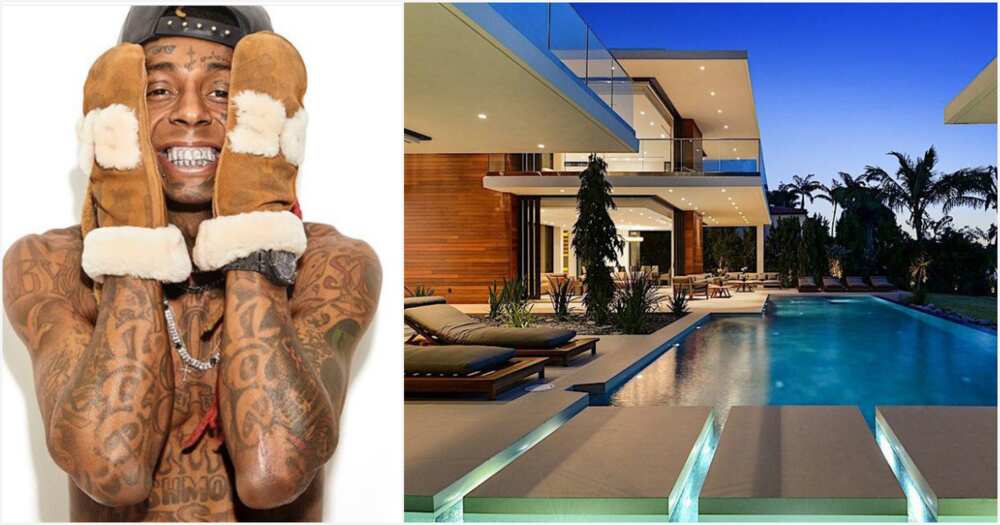 How many of you hurry up back home after a busy day to enjoy its warmth, unique fragrance, facilities of modern comfort, and a relaxing atmosphere? Wealthy celebrities are no exception. However, their houses are different and seem to come out of a dream! Furthermore, wealthy entertainers decorate their accommodations with exquisite fabrics and limited edition designer furnishing.
In this article, you will find out interesting facts about the current place of residence of Lil Wayne. Brace yourself, the beauty you are about to see is breathtaking!
How many houses does the rapper have for present day 2019?
How many houses does Lil Wayne have?
You will probably say that being rich means having many houses around the world, and you are right!
The rapper has accommodations in:
New Orleans (the USA)
Kenner (Jefferson Parish, Louisiana, the United States)
Until recent times, the musician also owned a luxurious mansion, set on the Atlantic coast, in Miami. It is one of the most preferred locations among celebrities.
Facts to know about Lil Wayne mansion in Miami that he sold recently
The new Miami beach house is gorgeous both outside and inside. The lifestyle of the musician is embodied in the interior. He even has a skate park roof! Can you imagine this?
the building covers 15,000 square foot and has a glass elevator;
it has nine bedrooms with bathrooms, high ceilings, and glass windows;
the mansion also includes a three-bedroom guest apartment;
the celebrity enjoyed the panoramas of the ocean and the night sky directly out of a private sky terrace;
the estate also features space for a little yacht, a spacious swimming pool, and a bar.
You probably wish to know whether the rapper has bought a new mansion that and exceeds the previous one in luxury? Read and see!
Where does Lil Wayne live now?
Shopping always brings joy, especially if you have enough money to buy whatever you want, including a new home! Currently, the star lives in a new mansion that captures breath. According to Forbes.com, he bought this building for $17 million.
Eight key facts you should know about the new house of Lil Wayne
Can you imagine that there is skate park on the rooftop? Which bedroom is the most luxurious? The answers will wow you.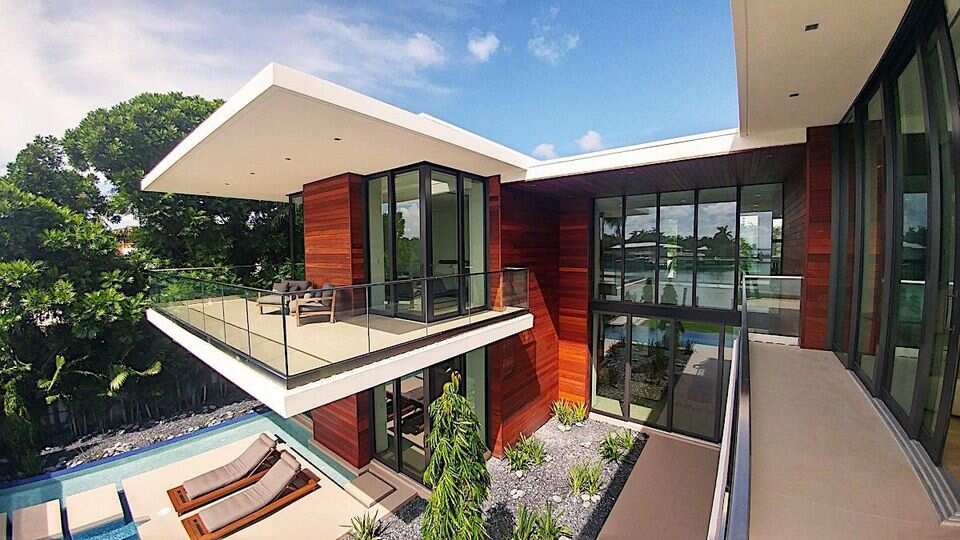 The building covers 11,470 square feet;
Architect Choeff Levy Fischman designed the estate as well as the rapper's previous mansion in Miami;
There are two open-air atriums with "living walls" in it;
Its floor-to-ceiling windows are 22 feet high;
The new mansion comprises of seven bedrooms;
It has ten bathrooms adorned with marble and glass; each of them has access to outdoor terraces;
It has a three-car garage
It also has a kitchen, an oceanside swimming pool outdoor, a home theatre, an outdoor seating area, a cabana pool house with an outdoor kitchen, an elevator, and a fireplace.
READ ALSO: Lil Wayne net worth, age, height, education, wife, children
Where is Lil Wayne's house?
Like any celebrity, Lil Wayne aimed to get something special and he got it! This marvellous mansion nestles on the Allison Island (8.5-acre area off of Miami Beach). This remote location is near the waterway, leading to Biscayne Bay and then to the ocean.
Pictures of Lil Wayne house
If you already got intrigued what kind of house did the rapper buy this time, you can take a look at some photos of this fantastic mansion.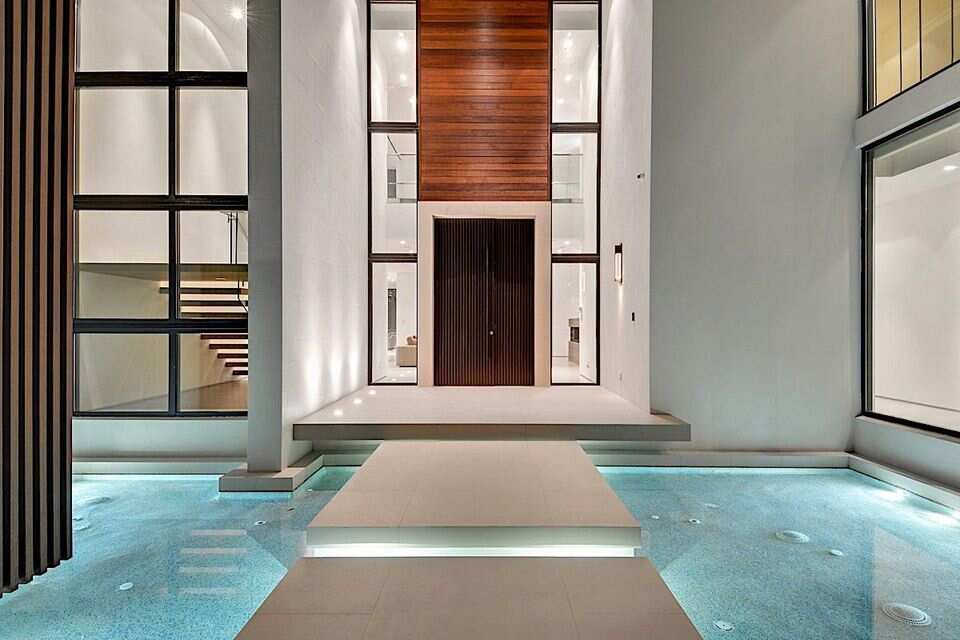 The futuristic steps lead to the kingdom of luxury. Their design was specially constructed to create the feeling of "floating steps".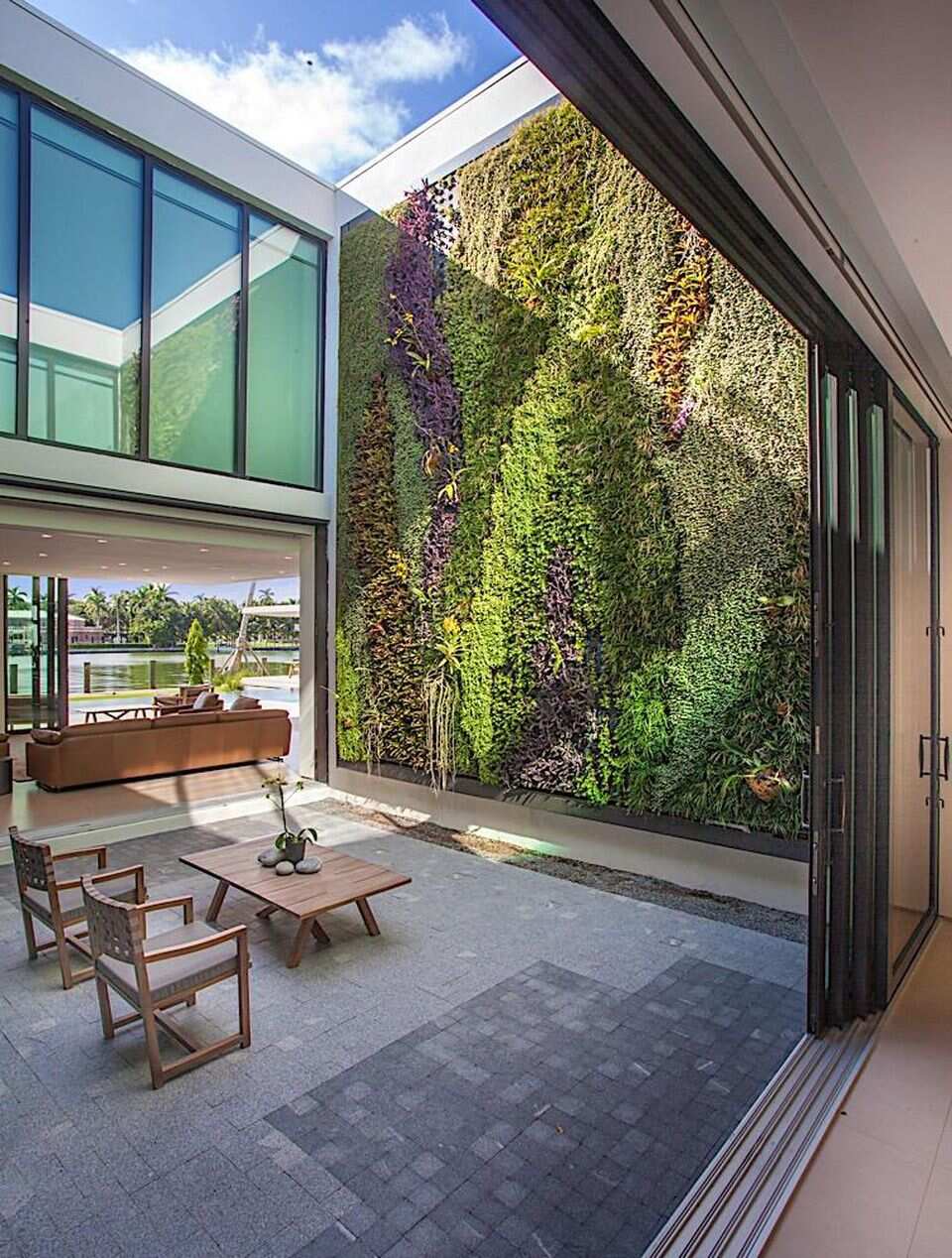 The "living walls" of atrium seem to transfer you somewhere far from the hustle and bustle and make you immerse into the vibrant wildlife, full of sounds, and unique fragrance.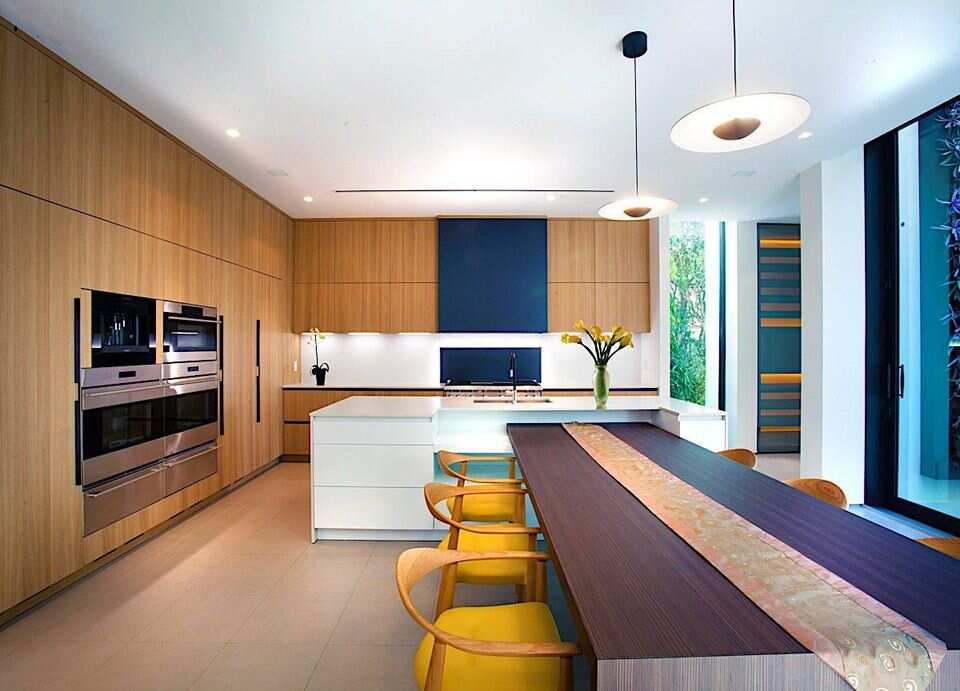 A kitchen is a "strategic" place of any home. Lil Wayne has got two modern kitchens. One of them is set inside the house, while another one - in the open air, next to the lounge area.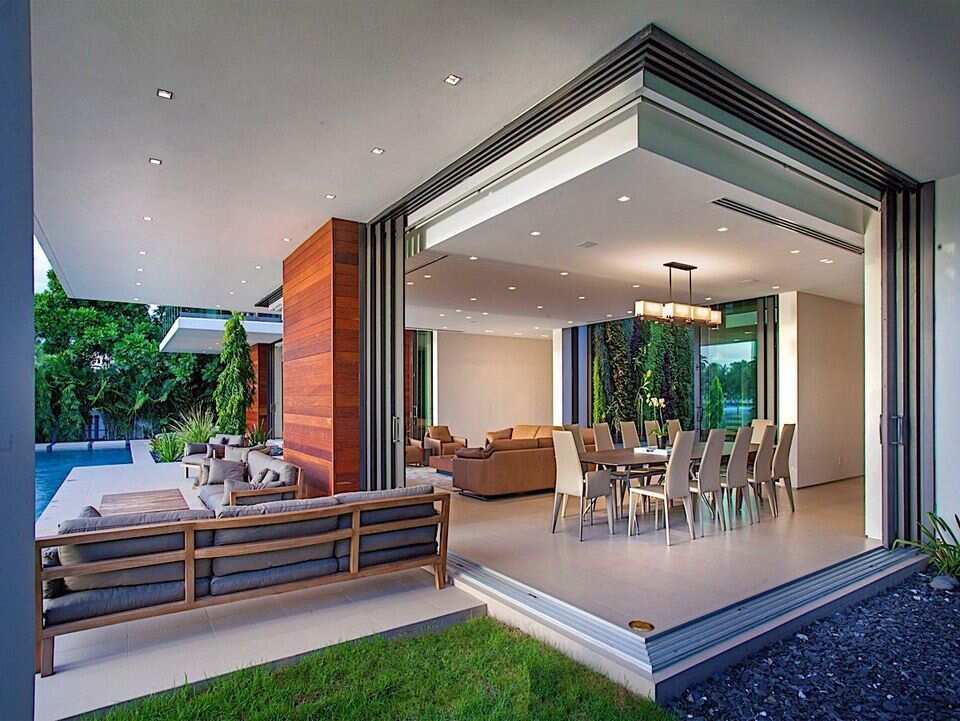 Let's take a glance in the outdoor space of this impressive manor! There is an ample swimming pool, where you can soak all day long or stretch your tired body on the sundeck with a refreshing cocktail.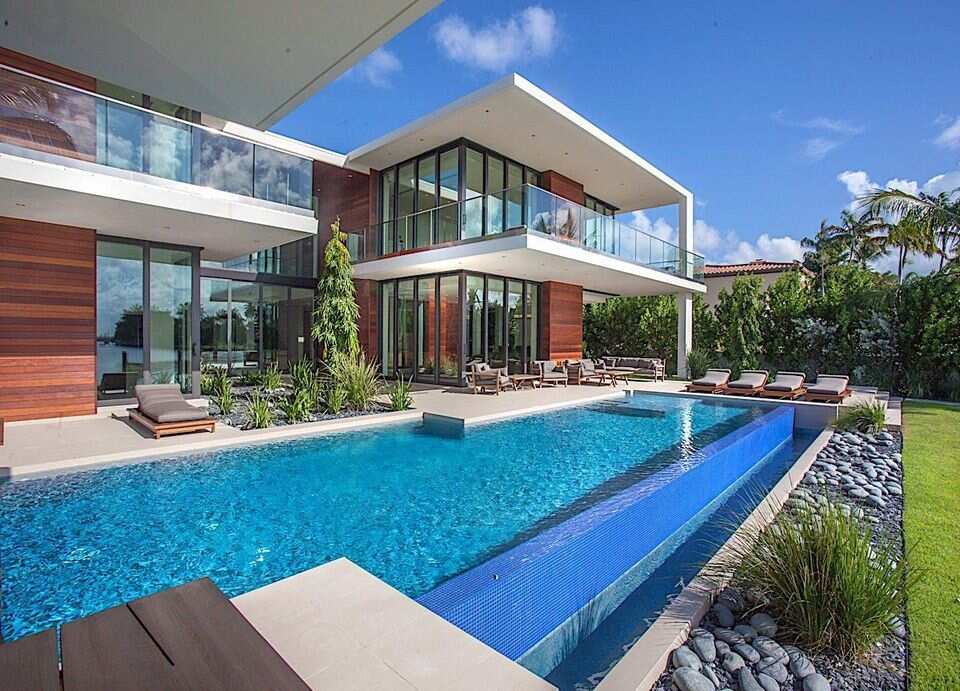 The pictures have spoken! The location of the building itself is befitting an American celebrity. We can say that the new Lil Wayne house is worth every penny the musician paid for it. What do you guys think?
READ ALSO: List of all Lil Wayne songs so far
Source: Legit.ng