Bible verses for exams success
The list of Bible verses for exams success can really help any student or pupil in their education. Let God add some light in this difficult period of your life, when you spend a lot of time preparing for your exams. You can also help your nearest and dearest with these exam success wishes from the Holy Scripture.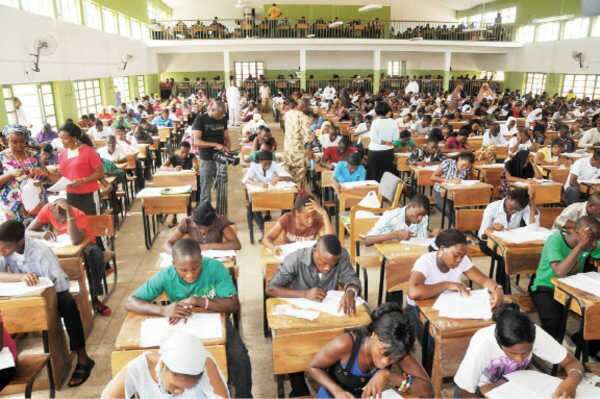 Bible verses for success in exams
Matthew 6:33-34: Seek first his kingdom and his righteousness, and all these things will be given to you as well. Therefore do not worry about tomorrow, for tomorrow will worry about itself.
Psalm 121:2: My help comes from the Lord, the Maker of heaven and earth.
Hebrews 13:6: So we say with confidence, "The Lord is my helper; I will not be afraid. What can mere mortals do to me?"
Romans 8:31: What, then, shall we say in response to these things? If God is for us, who can be against us?
Psalm 139:16: All the days ordained for me were written in your book before one of them came to be.
1 Corinthians 1:27-29: But God chose the foolish things of the world to shame the wise; God chose the weak things of the world to shame the strong. God chose the lowly things of this world and the despised things—and the things that are not—to nullify the things that are, so that no one may boast before him.
2 Corinthians 12:9: But he said to me, "My grace is sufficient for you, for my power is made perfect in weakness." Therefore I will boast all the more gladly about my weaknesses, so that Christ's power may rest on me.
Daniel 10:19: "Do not be afraid, you who are highly esteemed," he said. "Peace! Be strong now; be strong." When he spoke to me, I was strengthened and said, "Speak, my lord, since you have given me strength."
1 Kings 19:3-8: Elijah was afraid and ran for his life. When he came to Beersheba in Judah, he left his servant there, while he himself went a day's journey into the wilderness. He came to a broom bush, sat down under it and prayed that he might die. "I have had enough, Lord," he said. "Take my life; I am no better than my ancestors." Then he lay down under the bush and fell asleep.
All at once an angel touched him and said, "Get up and eat." He looked around, and there by his head was some bread baked over hot coals, and a jar of water. He ate and drank and then lay down again.
The angel of the Lord came back a second time and touched him and said, "Get up and eat, for the journey is too much for you." So he got up and ate and drank. Strengthened by that food, he traveled forty days and forty nights until he reached Horeb, the mountain of God.
1 Corinthians 15:57: But thanks be to God! He gives us the victory through our Lord Jesus Christ.
Philippians 3:13-14: But one thing I do: Forgetting what is behind and straining toward what is ahead, I press on toward the goal to win the prize for which God has called me heavenward in Christ Jesus.
1 Samuel 7:12: Then Samuel took a stone and set it up between Mizpah and Shen. He named it Ebenezer, saying, "Thus far the Lord has helped us."
Short prayers for success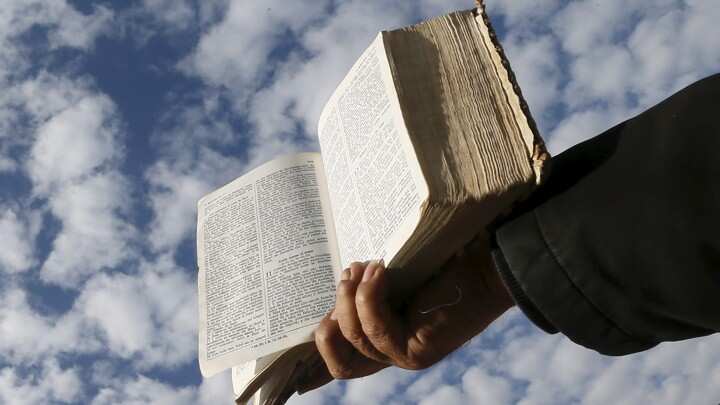 2 Corinthians 4:18: So we fix our eyes not on what is seen, but on what is unseen, since what is seen is temporary, but what is unseen is eternal.
Proverbs 3:24: When you lie down, you will not be afraid; when you lie down, your sleep will be sweet.
Psalm 3:5: I lie down and sleep; I wake again, because the Lord sustains me.
Psalm 4:8: In peace I will lie down and sleep, for you alone, Lord, make me dwell in safety.
John 14:27: Peace I leave with you; my peace I give you. I do not give to you as the world gives. Do not let your hearts be troubled and do not be afraid.
2 Thessalonians 3:16: Now may the Lord of peace himself give you peace at all times and in every way. The Lord be with all of you.
2 Corinthians 4:7-11: But we have this treasure in jars of clay to show that this all-surpassing power is from God and not from us. We are hard pressed on every side, but not crushed; perplexed, but not in despair; persecuted, but not abandoned; struck down, but not destroyed. We always carry around in our body the death of Jesus, so that the life of Jesus may also be revealed in our body. For we who are alive are always being given over to death for Jesus' sake, so that his life may also be revealed in our mortal body.
Colossians 3:23-24: Whatever you do, work at it with all your heart, as working for the Lord, not for human masters, since you know that you will receive an inheritance from the Lord as a reward. It is the Lord Christ you are serving.
2 Corinthians 5:14-15: For Christ's love compels us, because we are convinced that one died for all, and therefore all died. And he died for all, that those who live should no longer live for themselves but for him who died for them and was raised again.
Philippians 2:13: For it is God who works in you to will and to act in order to fulfill his good purpose.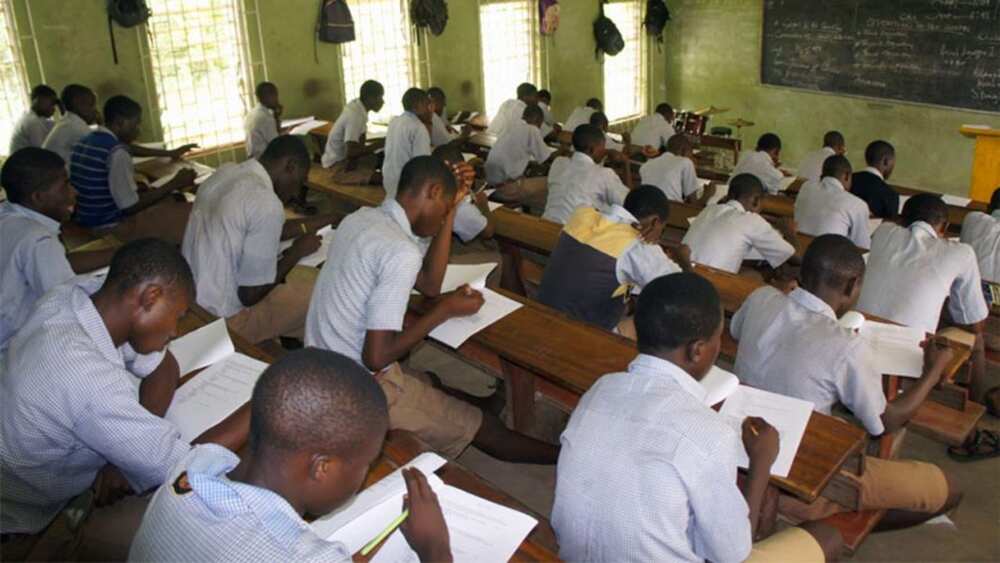 READ ALSO: Bible verses about fear
Jeremiah 29:11: For I know the plans I have for you," declares the Lord, "plans to prosper you and not to harm you, plans to give you hope and a future.
1 Corinthians 2:9: However, as it is written: "What no eye has seen, what no ear has heard, and what no human mind has conceived"— the things God has prepared for those who love him.
Genesis 50:20: You intended to harm me, but God intended it for good to accomplish what is now being done, the saving of many lives.
Luke 6:40: The student is not above the teacher, but everyone who is fully trained will be like their teacher.
Hebrews 12:11: No discipline seems pleasant at the time, but painful. Later on, however, it produces a harvest of righteousness and peace for those who have been trained by it.
Matthew 6:33-34: Seek first his kingdom and his righteousness, and all these things will be given to you as well. Therefore do not worry about tomorrow, for tomorrow will worry about itself.
Colossians 2:6-8: So then, just as you received Christ Jesus as Lord, continue to live your lives in him, rooted and built up in him, strengthened in the faith as you were taught, and overflowing with thankfulness.
Psalm 20:7: Some trust in chariots and some in horses, but we trust in the name of the Lord our God.
1 Peter 2:6: For in Scripture it says: "See, I lay a stone in Zion, a chosen and precious cornerstone, and the one who trusts in him will never be put to shame."
Psalm 91:7: A thousand may fall at your side, ten thousand at your right hand, but it will not come near you.
Romans 8:28: And we know that in all things God works for the good of those who love him, who have been called according to his purpose.
Isaiah 55:9: "As the heavens are higher than the earth, so are my ways higher than your ways and my thoughts than your thoughts.
Psalm 27:13-14:
I remain confident of this:
I will see the goodness of the Lord
in the land of the living.
Wait for the Lord;
be strong and take heart
and wait for the Lord.
Nehemiah 8:10: "Do not grieve, for the joy of the Lord is your strength."
Colossians 3:2: Set your minds on things above, not on earthly things.
Psalm 147:10-11:
His pleasure is not in the strength of the horse,
nor his delight in the legs of the warrior;
the Lord delights in those who fear him,
who put their hope in his unfailing love.
These short Bible verses make the best wishes for exams. So be sure to read them before your test and get the highest mark!
READ ALSO: Power of prayer quotes
Source: thoughtcatalog
Source: Legit.ng