Top Ten Richest Musicians in America in 2018
Who are the top ten richest musicians in America in 2018? Their music seems to be a remedy for millions of people around the world. Day-by-day unstoppable vibes make the rich get richer. Read to find out the names of top 10 wealthiest musicians in America this year!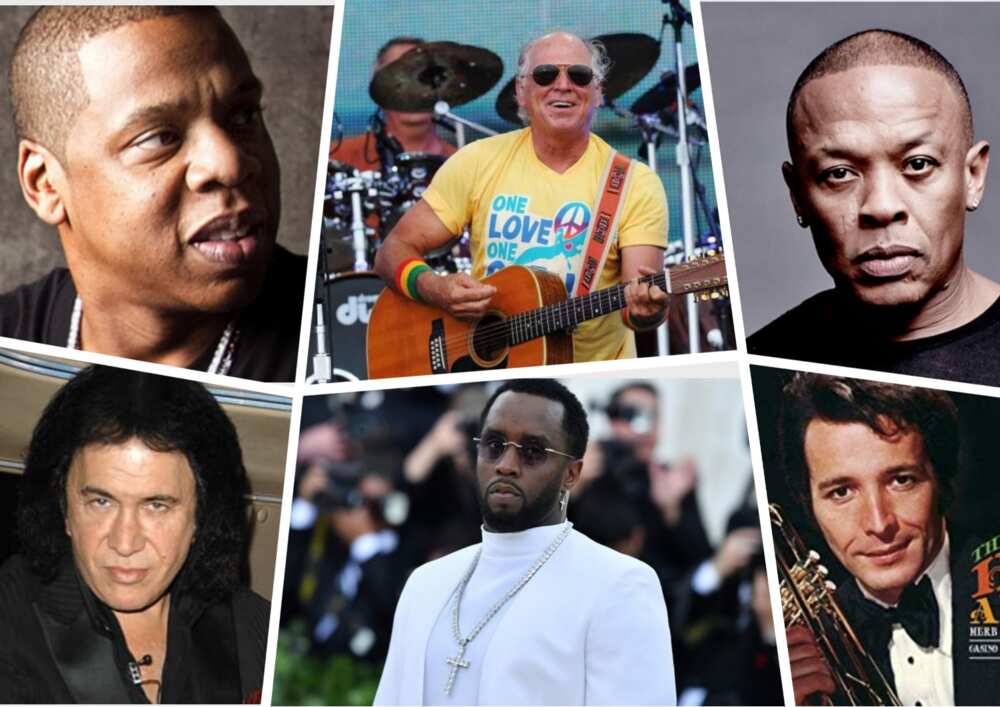 Our daily life is closely connected with music. It motivates, makes us feel much better, provides inspiration and, even, helps recover sooner. All musicians obtain a different number of fans, who keep their favorite songs running through day-by-day. All these factors form a demand for musicians within the entertainment industry. They also define the popularity of artists and their net worth.
The richest musicians in America know how to capture the hearts of thousands of listeners. Words or music or both – are their power. They make money on talent. However, to reach the musical Olympus is always a difficult task. The harder task is to stay at least in the top 10 richest musicians for a certain period.
Let's try to answer the question "Who is the richest musician in 2018?" Is a person you adore already in the list of the richest musician in America? How do celebrities manage to do it?
READ ALSO: Top ten richest musicians in Nigeria and their net worth in 2018
Top 10 Richest Musician in America 2018
It takes plenty of time, effort, patience and, finally, money to take part in the struggle for a place in the top richest musicians list.
The entertainment industry continually gets enriched by new players. Let's figure out the top 10 richest musicians due to their income in 2018 mentioned by Forbes. Whose talent has brought the biggest material reward to its owner?
1. Jay Z – the Richest Musician in the USA - $900 million
Jay Z is a famous rapper, an actor and a businessman, who managed to head the top in 2018.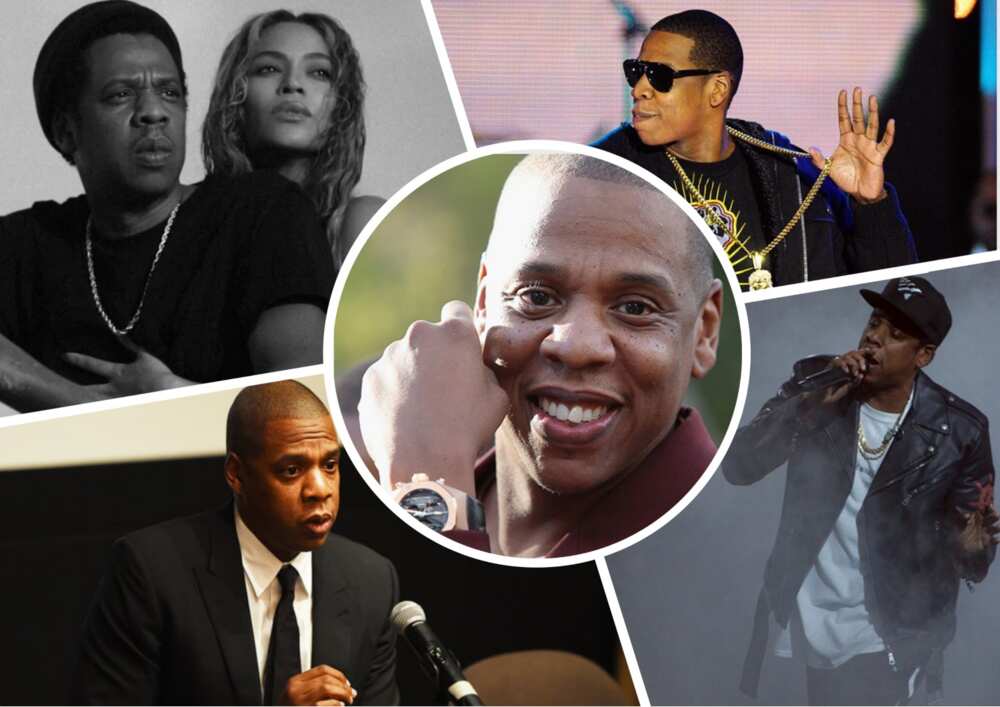 At present, people also associate his name with Beyoncé Knowles, because she is his wife, who gave birth to their beautiful children.
He became the richest musician in America with a total net worth of $900 million. The data provided by Forbes.com shows that he earned 76.5 million in 2018. Thanks to a grand tour he took to support his albums, he replaced Diddy, who was No 1 during the last three years.
What are the sources of his cash flow?
an agreement he concluded with Live Nation;
the sale of Rocawear company
his income from stakes in New Jersey Nets
numerous startups
got money on 100 million music albums spread worldwide.
Jay Z had a great influence on the development of the music industry in America. His talent and skills were awarded with 21 Grammy Awards and many nominations.
READ ALSO: Jay-Z and Beyonce marriage life
2. Sean Combs – P. Diddy - $855 million
Sean Combs is an outstanding figure in the world of both rap culture and American Movie Industry. Forbes.com has put him on the second place in the rating the Forbes Five: Hip-Hop's Wealthiest Artists 2018 due to the amount of money he earned this year.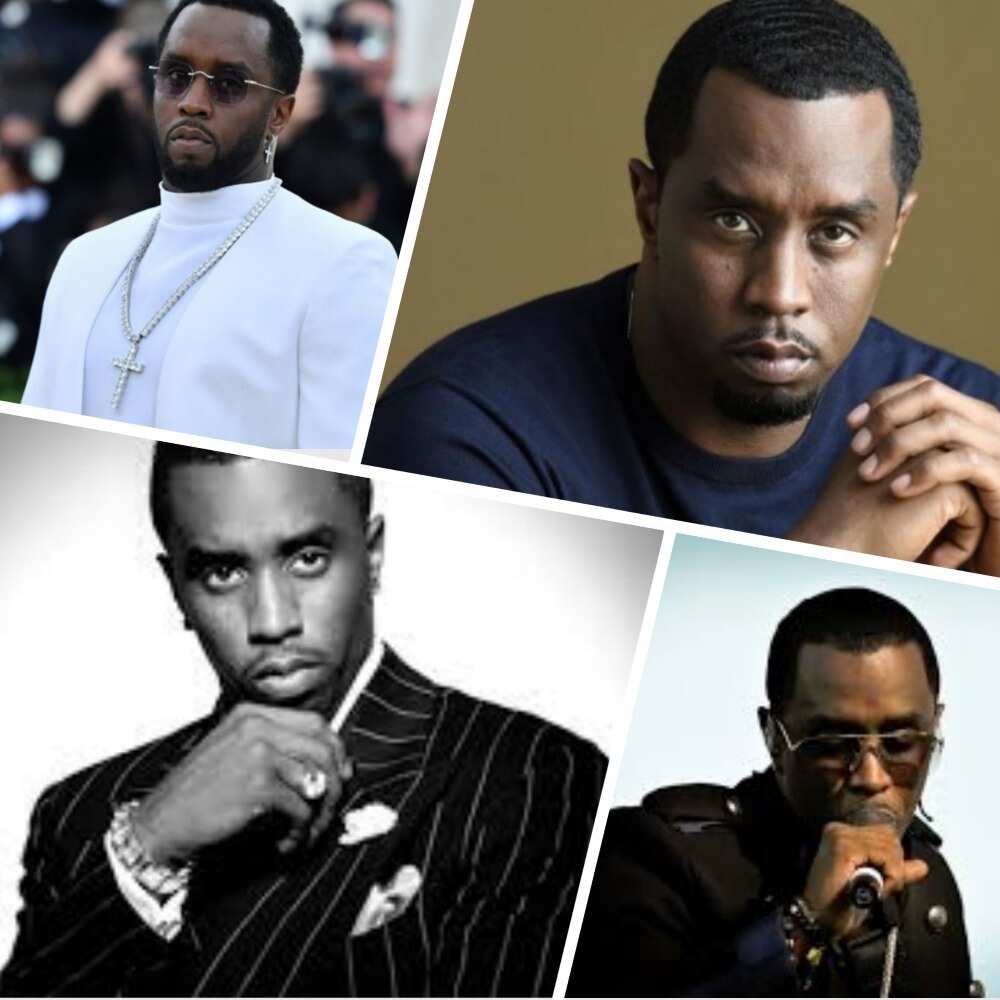 You may also recognize him by the names P. Diddy, Puff, Diddy, and Puff Daddy.
His net worth increased by $64 million in 2018.
Diddy's music career began from the position at Uptown Records in New York where he was appointed a talent director. Later, in 1993 he created a label Bad Boy Entertainment with Biggie Smalls (also known as The Notorious B.I.G.).
How did Puff reach his current success?
he owns 20 % of Sean John, a clothing company;
Diddy possesses a certain part in the TV network Revolt;
Puff also is a co-owner of AQUAhydrate with Mark Wahlberg;
the musician made a profitable agreement with Diageo's Ciroc;
he is also in business with DeLeon tequila;
created new albums and made money on them worldwide.
3. Herb Alpert and his net worth of $850 million
Herbert "Herb" Alpert is a popular platinum-selling jazz musician, a record executive and a songwriter in America.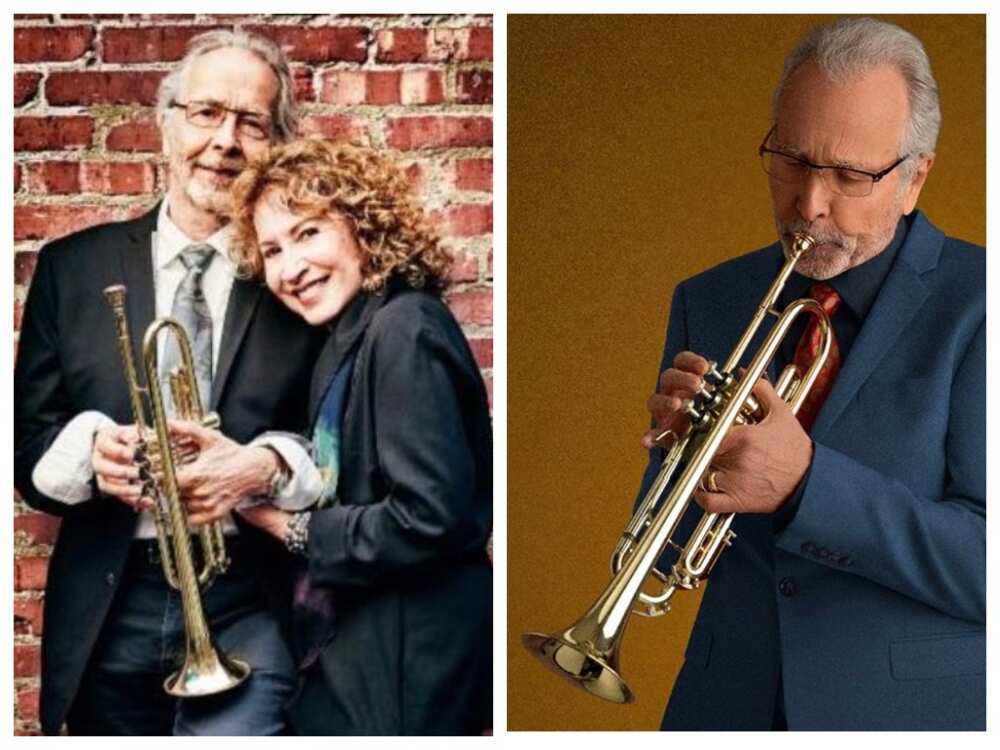 In 1957, together with a friend called Rob Weerts, he decided to start a recording studio in his garage. The real fame, however, came together with success after establishing a band "Herb Alpert & the Tijuana Brass". Their album "Whipped Cream and Other Delights" headed the top positions and was a No 1 album of 1965.
What did Herb Alpert do during his musical career?
released 28 albums (15 golden, 14 platinum);
got several Grammy awards;
75 million albums were sold worldwide;
established a musical company, producing recordings, together with Jerry Moss (A&M records), which later grew into the most prominent independent business in the world;
the sold A&M label to PolyGram Records for $500 million;
got the national medal of arts from Barack and Michelle Obama.
Herbert Alpert regularly participates in events, which relate to charity. At present, he lives a happy life with his wife Lani Hall, a Grammy Award-winning vocalist.
READ ALSO: Richest hip-hop artist in the world in 2018
4. Dr. Dre - $770 million
Dr. Dre is one of the moneyed hip-hop artists in America. In 2018, Forbes.com estimated his total net worth at $770 million.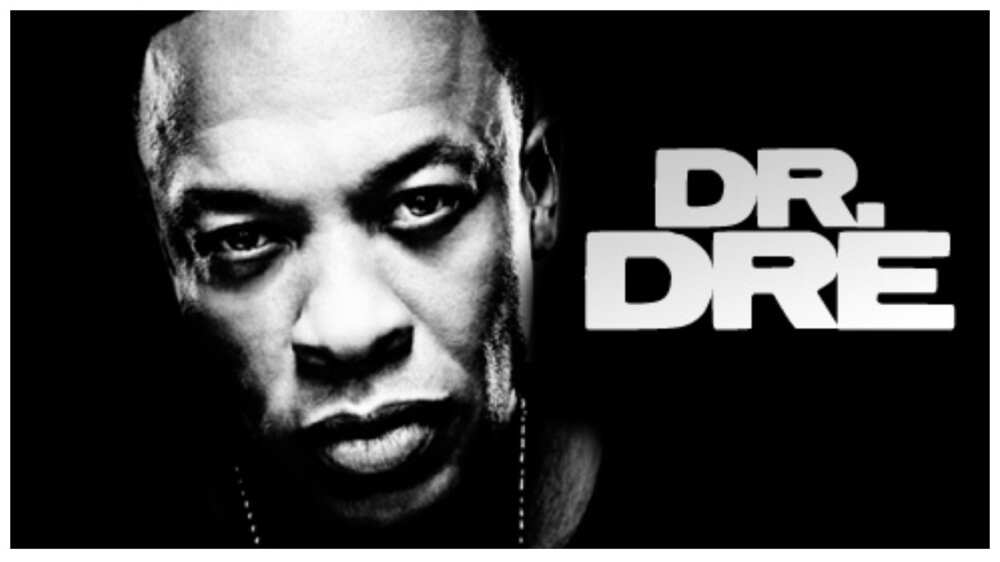 Photo: hiphoplead.com
Forbes.com placed Dr. Dre onto the third position in the Forbes Five: Hip-Hop's Wealthiest Artists 2018 ranking.
This handsome man had a name Andre Romelle Young before we started to recognize him as Dr.Dre. The group NWA was a starting point for his career. After the group broke up, he established his label called Aftermath Entertainment.
How did he make a fortune in 2018?
he is a businessman, a producer, a rapper, and an actor;
he sold a part of his label to Interscope records;
in cooperation with Jimmy Lovine, he created Beats Electronics, which specializes in selling music gear;
Dr. Dre is an excellent example of a productive artist, who does everything to become better for his family. Together with Jimmy Lovine, he donated a certain amount of money to the University of Southern California for the creation of Jimmy Lovine and Andre Young Academy for Arts, Technology, and The Business of Innovation.
5. Madonna – $590 million
Madonna is a superstar, whose name is known in every corner of the planet. She possesses the title of America's richest female musician in 2018. According to the information, provided by Forbes.com, her net worth this year is $590 million.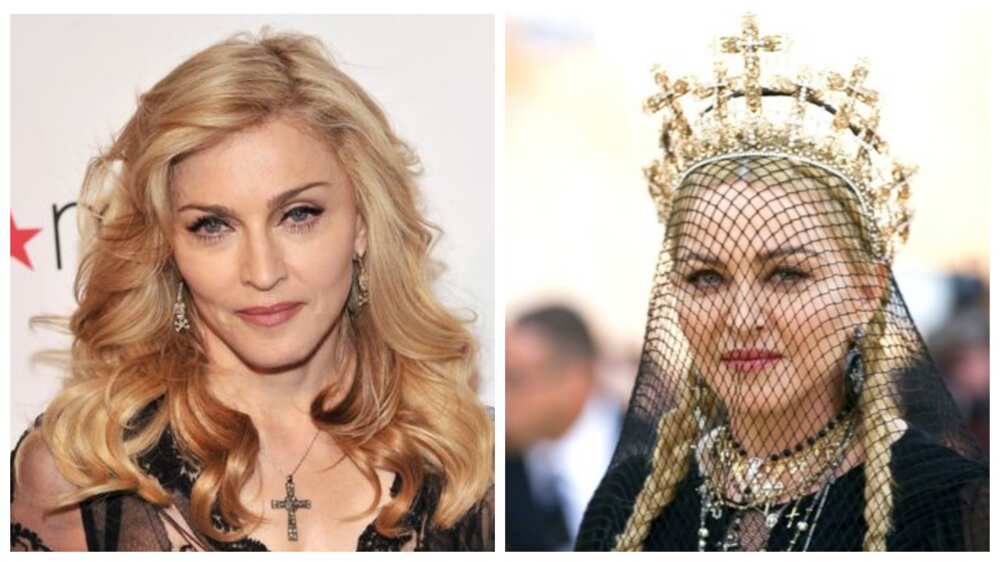 In 2016, she had finished her last tour called The Material Girl's Rebel Heart. It helped Madonna to increase her family budget for $170 million.
How did she manage to gather her net worth?
she has a stake in Tidal, the streaming music service;
she owns a perfume line;
income from album sales and business;
she sells books for children;
she gets income as a film director;
she owns a clothing company.
Madonna is an excellent example of how hard work could make a great deal. Her fans are ready to pay any sums of money to get entertained by their favorite singer, hear her music and wear clothes done by her.
READ ALSO: Richest female musician in the world and her path to success
6. Emilio Estefan - $500 million
Emilio Estefan is a powerful figure in America's entertainment industry. People know him as a great music producer, a skillful actor and a terrific businessman.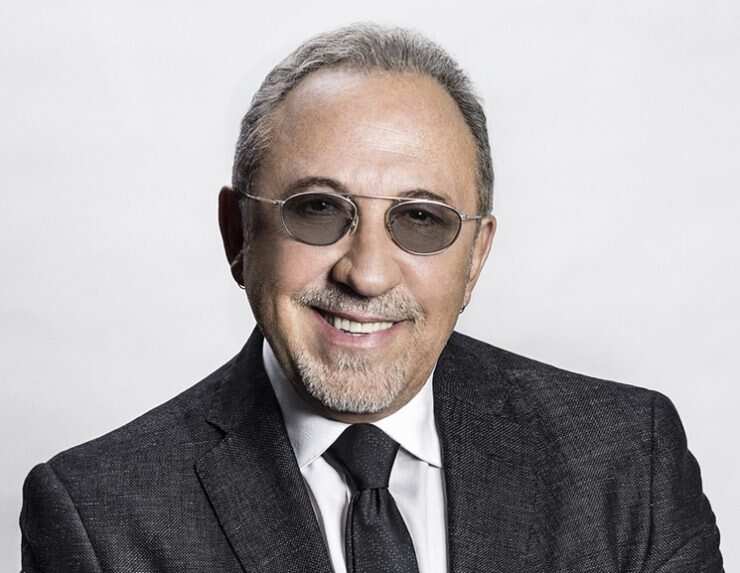 Photo: thecinemaholic.com
He has Cuban origin and can boast of having 19 Grammy Awards.
He is a part of a huge company called the Miami Sound Machine that produces world-famous events for other celebrities. The most famous event his company organised was "We Are The World", which took place to support the Spanish variant of Michael Jackson record.
According to therichest.com, his net worth is estimated at $500 million, what guarantees him a place among the wealthiest musicians.
What keys provide access to such wealth?
he is married to Gloria Estefan, who is famous for being a hardworking singer, skillful actress, and a talented songwriter. They have a business relationship, which helps to improve the financial state of a family budget;
from Emilio's acting and music career;
in 2008, the first documentary film ("90 Millas") by Emilio saw the world. It depicts the history of Cuban Music development. Later, in 2014, he created one more documentary line called "An Unbreakable Bond";
he is also a writer: in 2010 he released a book "The Rhythm to Success – How an Immigrant Produced his Own American Dream", which became a best-seller;
production of "On Your Feet", the Broadway show, based on his story
Cuban-inspired restaurants;
Bongos Cuban Café;
Larios on the Beach;
Orlando's Walt Disney World's Downtown Disney;
Seminole Hard Rock Hotel;
The Cardozo Hotel;
Costa d'Este Hotel;
Estefan also owns a stake in an NFL team.
As we can see, huge success doesn't come on its own. Musicians have to build their career step-by-step, develop old skills and find new ones.
Bruce Springsteen is an American musician (singer and songwriter), who comes from Freehold, New Jersey. He is also known as "The Boss", who performs both poetic lyrics and rock.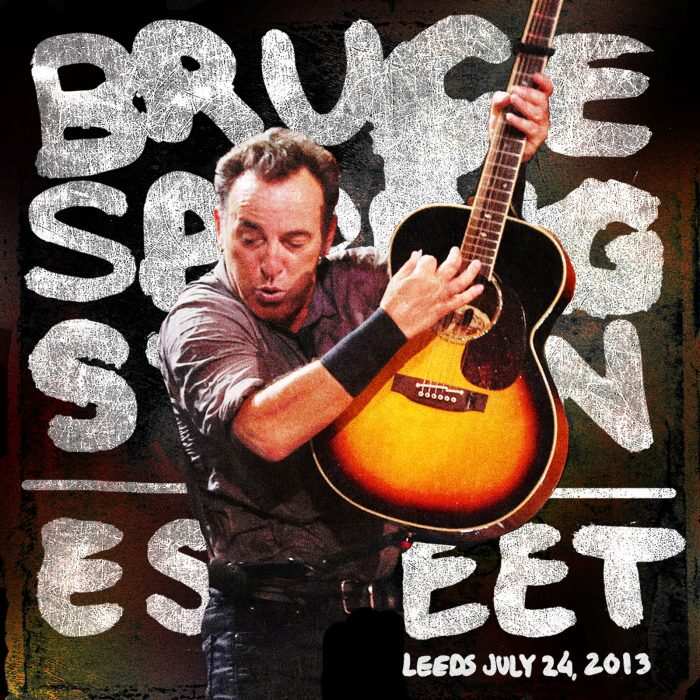 Photo: brucespringsteen.net
In the rating, 2018 Celebrity 100 Earnings printed by Forbes.com, he took the 84th place with $37.5 million.
His music career spans more than 40 years. People greatly appreciated his hard work, and as a result, he got the following awards:
20 Grammy Awards (was nominated for 50);
1 Academy Award (was nominated for 2);
the Presidential Medal of Freedom from Obama.
James William Buffet entered America's entertainment industry as a creative songwriter, a skilled singer, a good businessman, and a brilliant author. This year his net worth is up to $430 million. The primary source of it is, of course, his songs and business.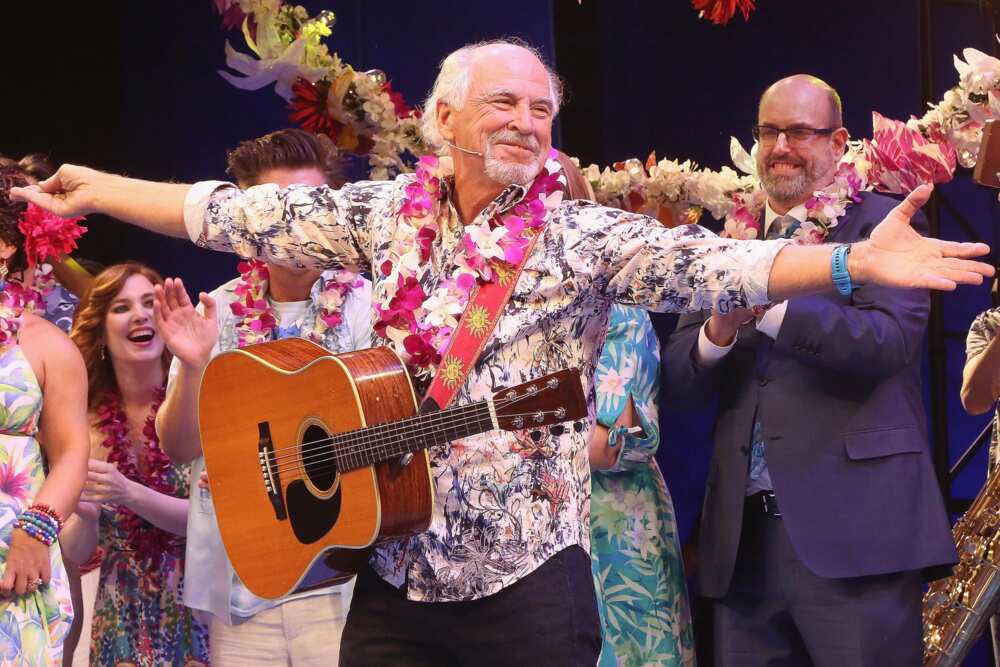 Photo: ew.com
What helped Jimmy Buffet to take one of the places among the wealthiest musicians in America?
40 live tours;
album sales;
he is a popular writer;
he possesses two restaurant chains, named after his hits ("Margaritaville" and "Cheeseburger in Paradise");
business ventures;
he owns a chain of bars called "It's Five O'clock Somewhere", which carries a name of the hit by Jimmy.
According to the rating by Forbes.com this year, which is called 2018 Celebrity 100 Earnings, the singer comfortably feels himself on the 47th position with an income $51 million.
Beyoncé is a mogul of American music industry. She knows how to make thousands of people fall in love with her catchy songs. According to the latest information, provided by Forbes.com, this year her net worth is $355 million. In the ranking of America's Richest Self-Made Women she got the 53rd place. In the list of Celebrity 100 2018, she obtained the 35th place.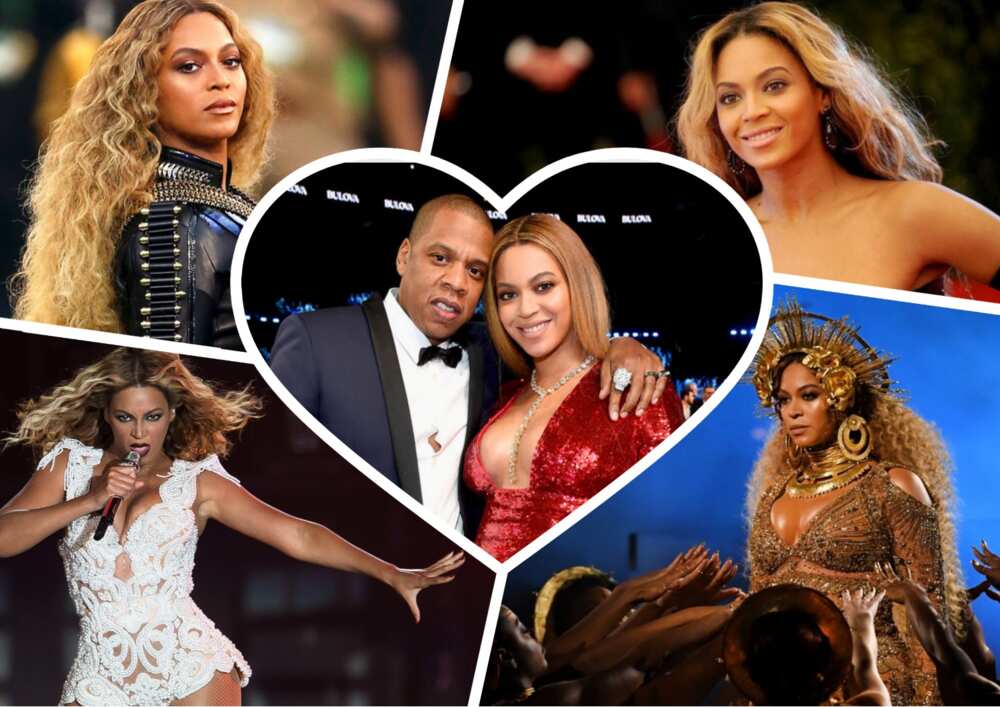 The full name of this gorgeous woman is Beyoncé Knowles Carter. People know her as a talented singer, but she also appeared in several movies. In June 2017, she gave birth to two beautiful babies – Sir Carter and Rumi Carter.
In addition, one has to mention, that she is wife of Jay Z, who heads the top of our rating. Forbes.com couldn't miss the success of this union and also mentioned that the couple has officially become a billion-dollar one.
How did Beyoncé get her net worth in 2018?
concert sales: a family budget increased greatly after a common tour with Jay Z called "On The Run II";
partial rights for Tidal together with Madonna;
"Lemonade" album sales;
sales from clothing collection;
shoe brand sales ("House of Shoes");
fragrant line sales – she owns a perfume line called "Beyoncé Heat".
READ ALSO: Beyoncé's net worth and assets
Gene Simmons is an American rock and roll star of Israeli origin.
He is known as a member (under the pseudonym The Demon) and a co-founder of a legendary band Kiss.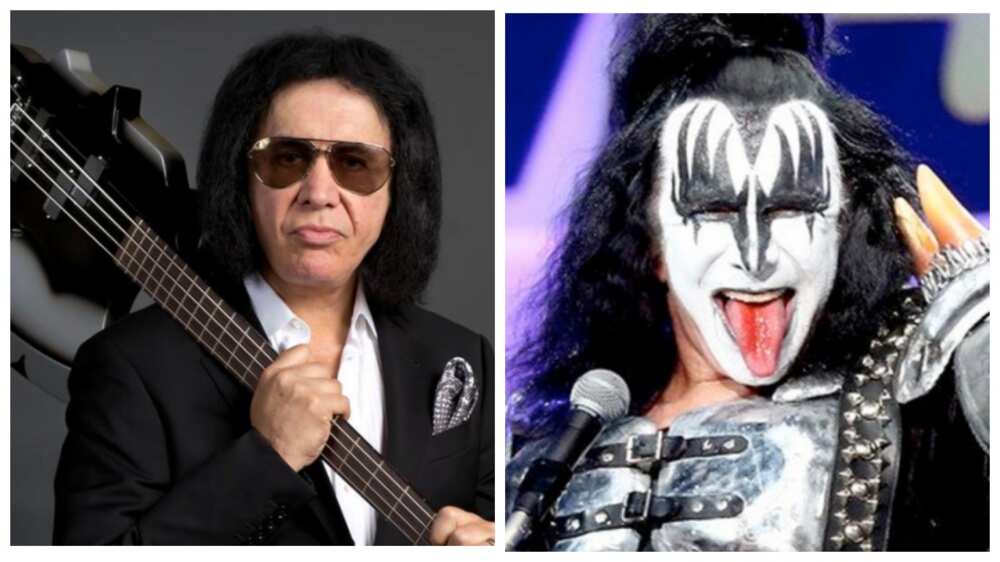 Among the most famous songs they made their fans happy with are:
"Rock and Roll All Night";
"Creatures Of The Night";
"Crazy Crazy Nights";
"I was Made For Lovin' You";
"I Want You";
"Love Gun" etc.
Music was not the only sphere he showed his best. A high number of movies were produced under his participation.
His present fortune has various sources:
magazine for the male audience "Gene Simmons' Tongue"(had only 5 editions);
clothing line;
hosting a TV show;
income from acting;
TV talk show;
the album "***Hole".
World-famous and wealthy, they grab our attention and know how to play on the strings of our hearts. The richest musicians in America prove that the road to success is rough enough and it does not forgive any mistakes. Only strong survive and get on the top.
READ ALSO: Top 10 richest rappers in Africa in 2018
Source: Legit.ng