Wonderful good morning blessings for every day of the week
Have you ever seen something good that happens in the morning make the whole day great? Short but cute good morning blessings can do the trick for your loved ones. Choose an elegant quote for every day of the week and show how much you care for their good mood.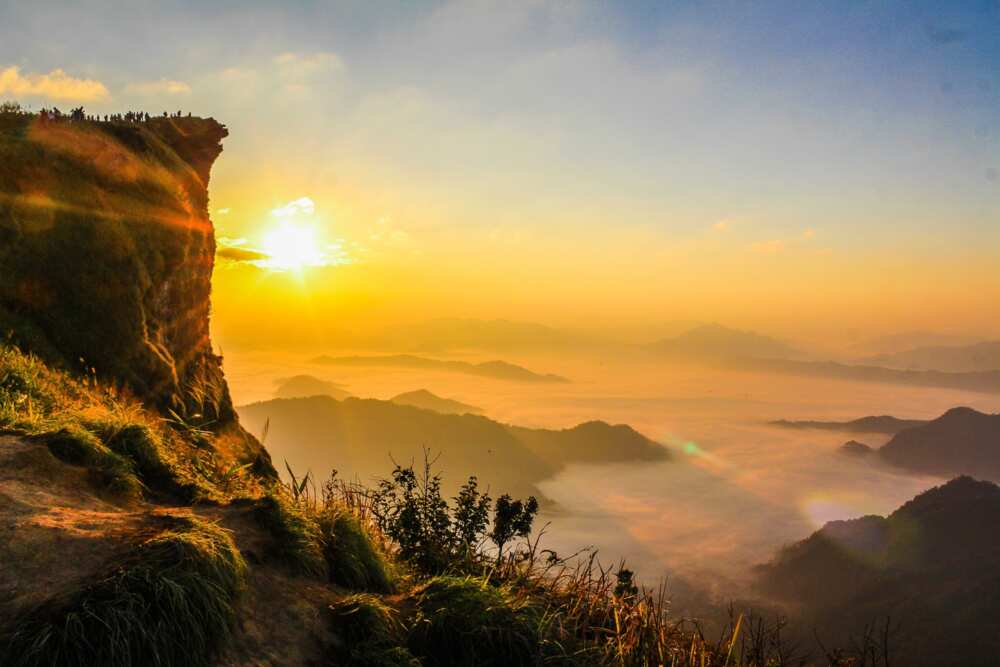 Morning blessings can help your loved ones fight their Monday blues, go through a tough working week, or enjoy a relaxing weekend. These short, sweet lines will definitely brighten their faces with smiles.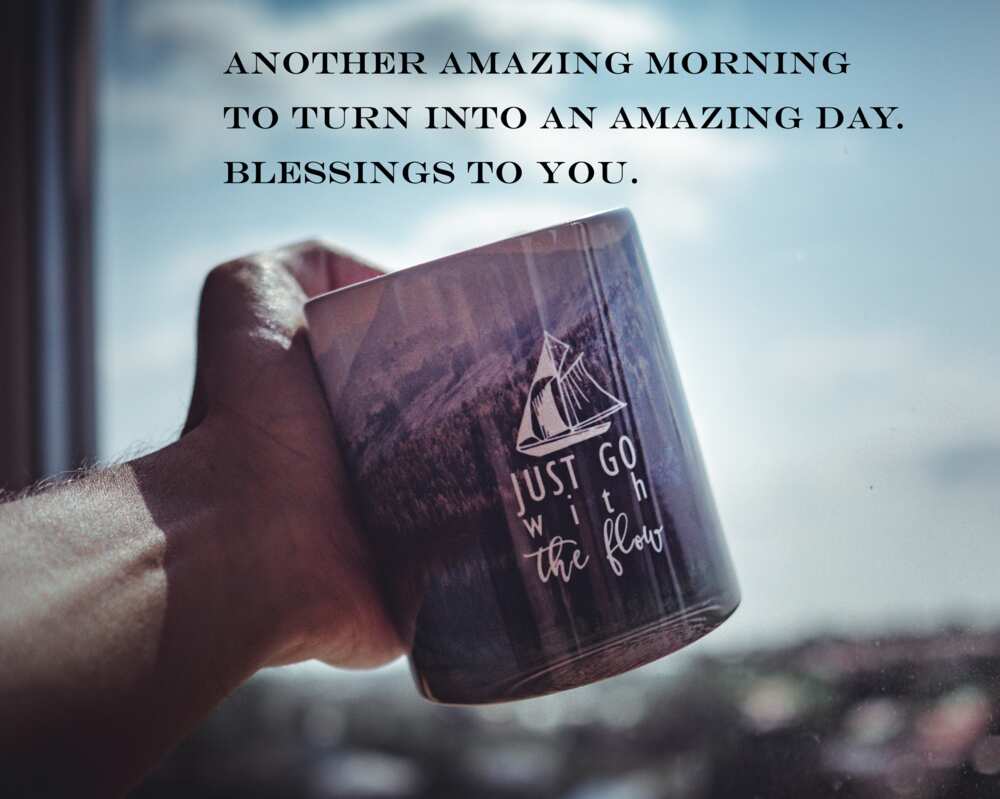 The sweetest Monday morning blessings
Inspire your loved ones for new challenges with these little lines.
Choose this Monday to start a new life. Have a great morning and a productive week.
May this Monday bring you energy, zest and enthusiasm, and hundreds of smiles to make your week brighter.
May this Monday treat you kindly. Accept what you cannot change and work on the things you can improve.
Imagine that this Monday opens a new journey to you. Be happy on your way!
You are unbeatable, unstoppable, unbelievable. Start this Monday with only the most pleasant emotions.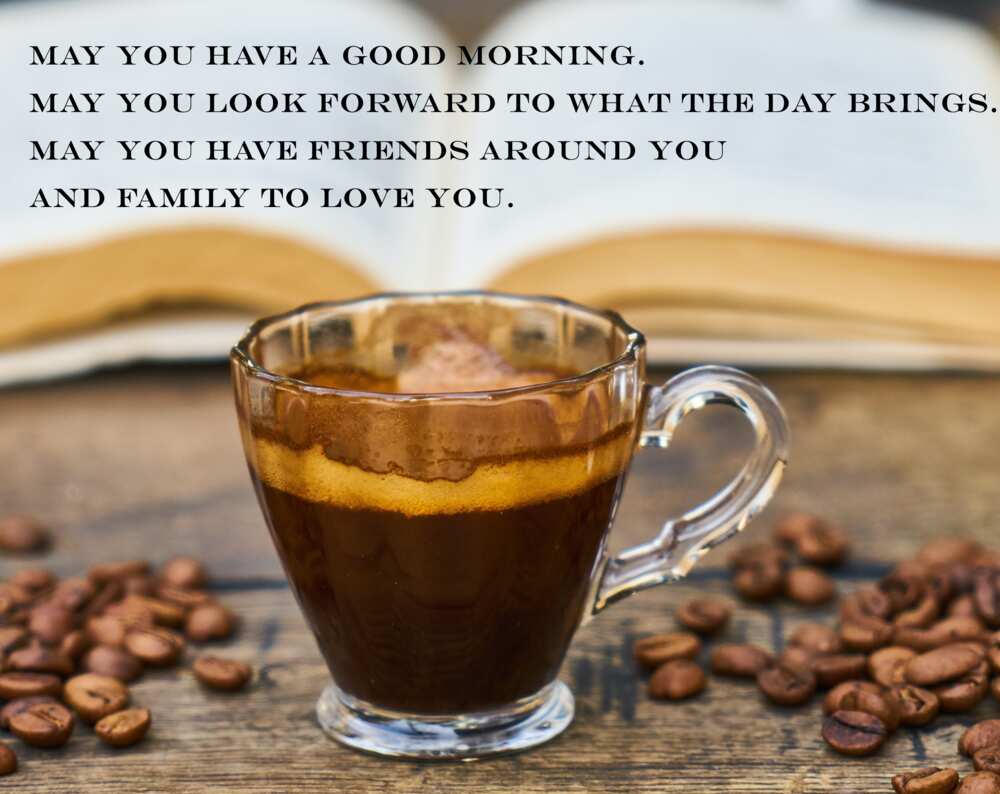 Who said Mondays are tough and dull? Show the world how to open a new week cheerfully!
Smile at this Monday, and it will smile back. Love it, and it will return your love. Good morning God bless you and all your dear ones!
Start a new week with peace at heart, determination on your mind, and love in your eyes. Be blessed today and always!
It is a splendid occasion to take a fresh start or to begin what you did not dare to begin. Why not this Monday?
A new week begins right now. May it bring you a new focus, new energy, and fantastic results.
Marvellous Tuesday good morning blessings
These lovely lines will help those you love conquer the day.
Tuesday is another Monday, but in different clothes. If you had no time to take a fresh start yesterday, do it today!
May you and your loved ones have a peaceful and lovely Tuesday after a hard and tense Monday.
I wish you lots of peace and love but also plenty of cheerfulness and energy to overcome all the daily struggles.
I trust Lord will shower you with His grace and love on this beautiful morning. Have a lovely Tuesday!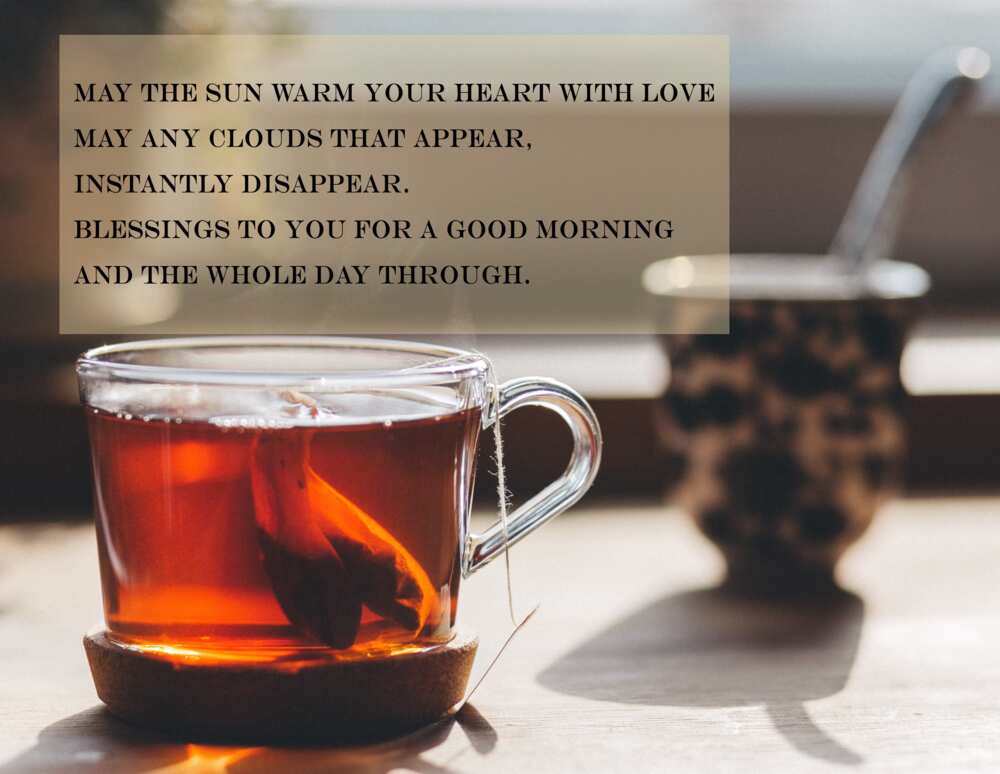 It is a unique morning: all the love you give out this Tuesday will return to you doubled up!
Breaking news! This Tuesday is up to give you plenty of decisiveness and courage to do everything you have been postponing since last week. May Lord bless you today!
Tuesday is a day for thoughtfulness, thankfulness, and tons of thrill! Take your chances today!
I wish you a terrific, happy, blessed Tuesday that will bring you relief, peace, and love.
I chose this Tuesday to send you my love vibes, warmest hugs, and all the blessings I have in my heart.
May you be safe and sound under the Lord's grace. Have a great Tuesday!
Wednesday morning blessings for loved ones
Bless those you love with these simple but empowering lines.
Congratulations, you have reached the middle of the week. May this Wednesday be full of happiness and good results of two previous days.
Bless you and yours on this Wednesday morning! I wish you a peaceful and lovely day that will fill you with satisfaction and delight.
This Wednesday was designed to focus on something new that you did not dare to achieve earlier. Focus on it and be blessed with the result.
It is sunshine over your head all day long on this Wednesday's forecast. Have a beautiful day!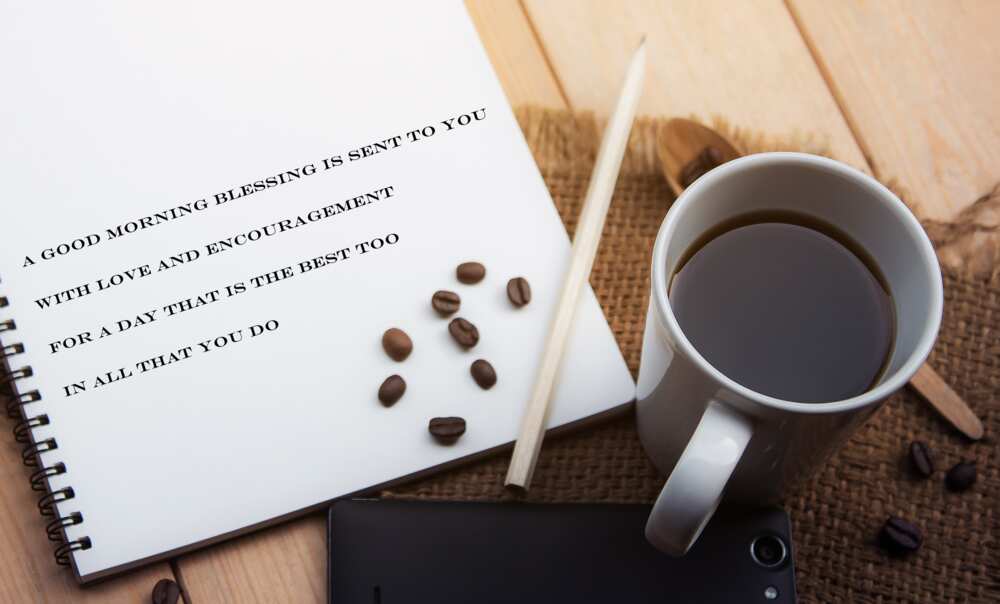 May you feel God all around you today. The hump of the week is a great time to start everything you have not started yet, just to finish it neatly by the weekend.
Can you feel God's presence in everything today? It is a unique Wednesday that helps you make all your dreams come true.
A beaming face, a bouncing step, and a soul full of inspiration – this is what the Lord wants to see today. Be blessed and loved!
May this morning make a great beginning for everything you plan for today. Lord loves you!
Have a blessed Wednesday, whatever the weather, and may your mind be peaceful and filled with love.
Every new day is a reason to think and thank for the blessing to be alive. Celebrate this divine gift of living!
Thursday morning blessings to make one's day
Here are some more blessings to inspire one through the week.
Let us be thankful that we have managed to reach Thursday. May this day be happy and blessed as much as it can be.
There is a good reason to smile all through the day because God loves to see you smiling. May this Thursday be happy and fruitful.
You are precious in the eyes of Lord, so thank him for everything and smile, because it is a great morning.
This Thursday is another excellent day to sit for a moment, think, and realize that not all people on Earth are blessed with the amount of good that you possess.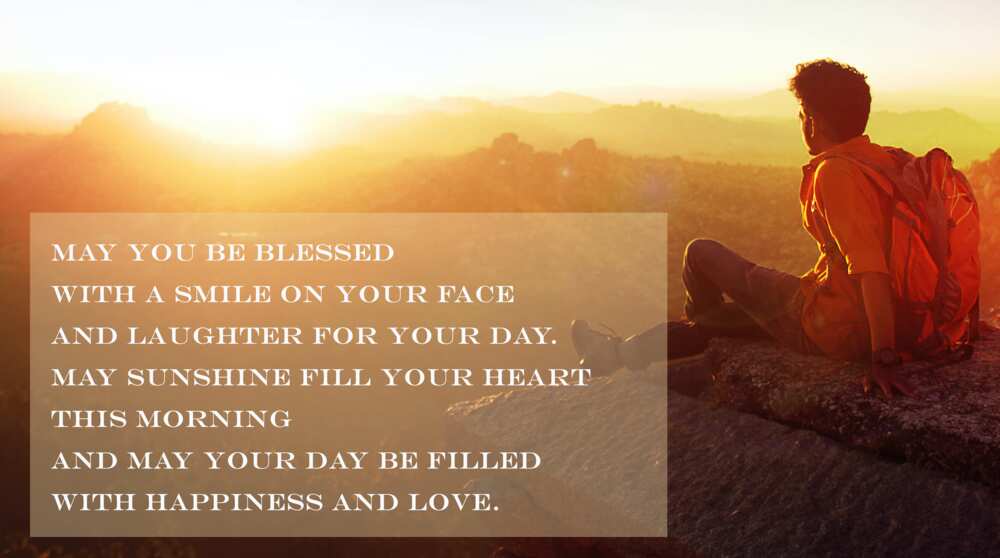 May every small joy of this Thursday prove to you that you have all the grace of God.
Happiness is sent to us by God. May his morning be happy, bright, and productive!
I pray for the best morning for you. May it be full of the Lord's grace and love!
It is Thursday morning, and a new chapter in your life is just about to start. Appreciate every day as a page in the book of your life, and may every page of that book be bright!
May God encourage and empower you in the morning to accomplish everything that you have planned. May the fruits of your labour delight you in the evening.
May this Thursday be lovely and bright, and free of worries, and peaceful, and blessed.
Good morning Friday blessings
The weekend is almost here! Enjoy the great achievement of surviving the week by sharing some of these Friday blessings.
You have reached the end of the working week! May our gracious Heavenly Father give you as much rest as you had had labour during the week.
Let this Friday bring you decent fruits of your week-long labour and pleasant leisure after the work is done.
May you have a nice Friday and a lovely weekend, but above all may you have love on your mind and peace in your soul.
I wish you a good morning and a pleasant day, and may your evening bring you deserved rest from your work and delight in simple small joys.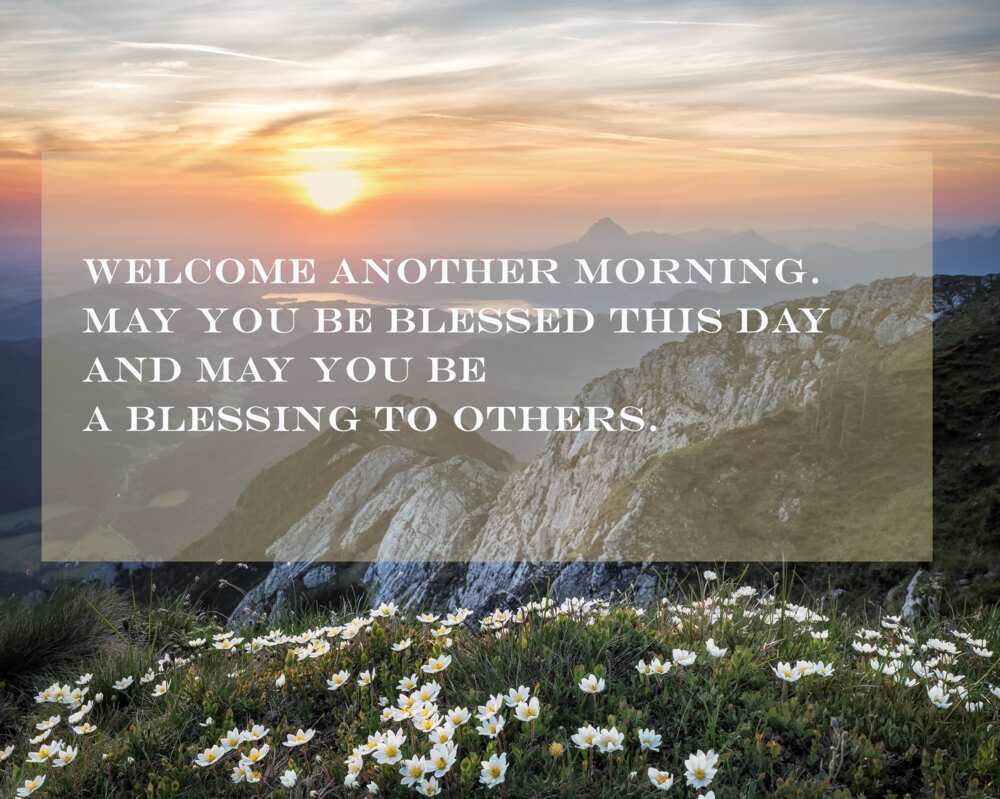 God has got you through the week, and it is a good reason to feel blessed and thankful. May your Friday be filled with gratitude and love.
Let everything wrong remain in the past and let it vanish with the week that has almost passed. May this Friday be filled with beauty and new promises.
I wish you a lucky and pleasant morning, and may Lord grant you a great weekend in return for the labour you have done within the week.
Have a nice Friday! I believe you and all your loved ones have a good rest after all the hard work has been completed.
It is up to you to make every day in your life blissful and unforgettable. Try it right now, on this very Friday.
Let us all be thankful to Lord for the blessing of being alive and through another week. I hope your labour bring fruits in due time.
The warmest Saturday morning blessings
Enjoy the weekend by going through these Saturday morning blessings.
This Saturday is absolutely perfect for spraying everybody around you with your love and sunshine. May you be blessed as much as you give your love to others.
If there is anything that you have in galore this Saturday morning, it is Lord's love and grace. May your weekend be bright and shining.
May God fill you with cheerfulness and delight this morning. It is the end of another productive week; so enjoy the fruits of your labour.
Today is the day to concentrate on sunshine and ignore any clouds completely. I hope this morning will be full of God's light.
It is a new day to be, a new day to do good things and receive blessings in return. May our Lord give you as much happiness as you have given love to others.
Weekends are made to recover after a tough week and prepare for another one. Think about what you do and thank for what comes out of it, and you will be given more and more.
Everything you do is a training session. Everything that comes out is experience. If you are thankful and learn, you will be blessed.
God sends you His love this Saturday morning. Savour every moment of peaceful relaxation after fair labour and enjoy your time.
Good morning have a blessed day! May there be no brighter eyes than yours and no merrier smile than the one on your lips.
I hope this morning brings sweet memories, happiness, and laughter. They are daily gifts from our Lord.
Good morning Sunday blessings
Help the ones you love to enjoy their day right from the time the sun rises by sending them these morning blessings.
I hope that this day of peace and rest will be your week's best. Relax after the tension of working days and give yourself a well-deserved moment of quiet.
Sunday is the day when we all should turn our hearts to Lord. May He bathe you in his grace today.
I am sending you all my love today and hope that your Sunday will be awesome!
Even though we are far away from each other, I trust that my love will reach you and bless you for a wonderful day.
May God send you delight, peace, and love to brighten this weekend. Take your time to recover after work and troubles.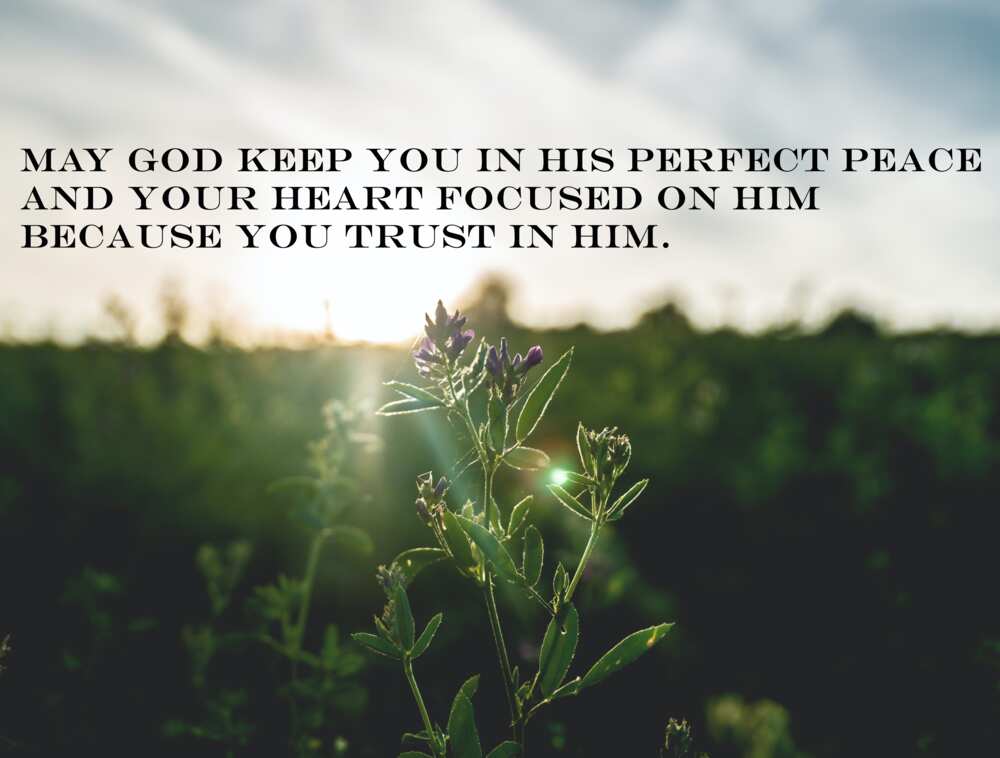 After a week of hard work, you deserve some rest on Sunday. Give yourself some peace, laughter with your loved ones, and a lot of happiness.
Sunday is meant for having rest. This alone is enough to be thankful to Lord for Sundays.
May you have a blissful Sunday full of contemplation and conservation of energy. New challenges lie ahead, and they are ready to surrender in front of you.
I wish you to wake up shining this Sunday morning and spread the delight of having another day to live all around you.
It is Sunday today, the best time to give and receive love, happiness, and pleasure.
Choose either tailored Sunday morning blessings or a general one that can be used on any day of the week. The thought is much more valuable than the choice of lines you send.
A look through multiple great templates and samples of some good morning Monday blessings might help you a lot if you are short of your own words. Otherwise, there is a sizeable number of interesting concepts offered on the web to fulfil anybody's requirements.
The importance of good morning blessings
It is always good to start a morning with something pleasant. Even a couple of simple lines with a profound meaning can make the recipient of such words feel special.
How do you wish someone a blessed day? It is not necessarily about religion, to begin with.
If you know for sure that the recipient of your wishes is not a believer, it will be more polite and respectful not to impose religious messages on this person.
On the other hand, those ones who are religious will appreciate quotes from the Bible or a strongly religious context.
Good morning quotes and images that are available on the internet might come in handy if you have no idea what to say. You can find a selection of lovely quotes to send to your dear ones every day of the week.
Sweet good morning blessings are a great way to help your loved ones start each day with a good mood and a smile on their faces. A couple of words filled with love can do miracles.
Source: Legit.ng