TY Danjuma's wife and children
General Theophilus Yakubu Danjuma is a famous businessman, and philanthropist. Of course, he also has a great family, who always make him proud. Here, you can have an insight into his family and learn what they are up to. What is so special about his wife and what is she notable for? Read all the facts about TY Danjuma wife.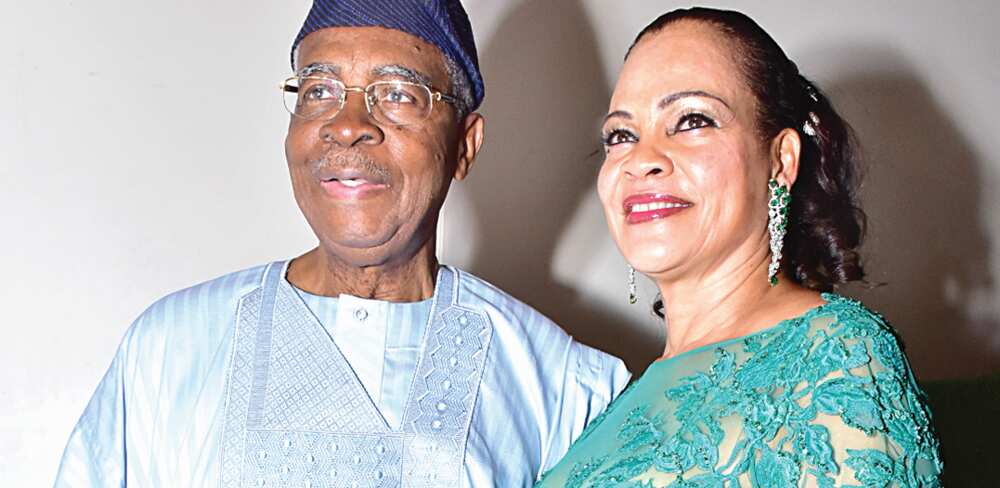 Photo: firstpost.ng
Who is TY Danjuma's wife?
The woman who is married to General TY Danjuma is no less motivated and determined than him. The wife of TY Danjuma is a remarkable person, who works very hard for Nigeria's good. In this article, we will give you all the known facts about TY Danjuma and wife, and you will have a chance to find out what is this woman famous for.
General TY Danjuma wife is Daisy Danjuma. She is not just a wife and a mother – she is an influential figure in Nigerian politics and charity.
Daisy Ukpomwan Ehanire Danjuma, was born on August 6th, 1952. She is currently 66 years old. Her native place is Benin City in Edo State. Daisy spent her young years in Edo State. For her studies, she decided to go to Ahmadu Bello University in Zaria, where she studied Law. Daisy graduated with a degree in Law in 1976. A year later, in 1977, she was called to Nigerian Bar.
Daisy Danjuma had a few good positions on her NYSC servings – she was posteda State Council in the Lagos State's Ministry of Justice. She was also a Legal Counsel at the Legal Aid Council of Nigeria. She also worked at the Nigerian Acceptances Limited (NAL), a company her husband, Theophilus Danjuma founded. She was an Executive Assistant at this company for two years, from 1977 to 1978.
Daisy is a graduate of Lagos Business School. From 1982 to 1992, Daisy was Company Secretary, as well as the Legal Adviser at NTA (Nigerian Television Authority). After leaving NTA, she decided to try politics.
READ ALSO: Names of Nigerian senators and their constituency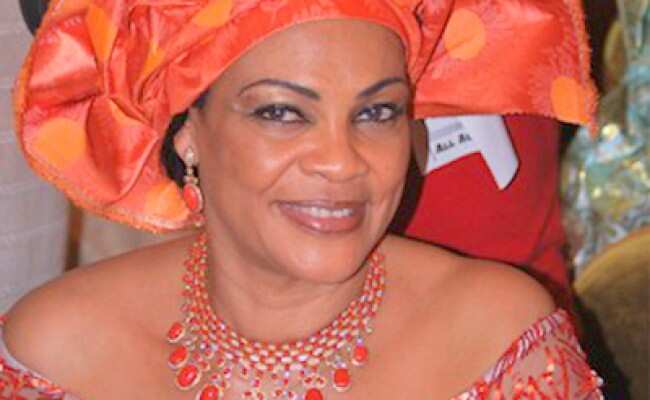 Photo: citypeopleonline.com
Daisy Danjuma was a Senator of the Federal Republic of Nigeria for four years, from 2003 to 2007. She was a representative of Edo South. During her Senate years, she was a member of CPA (Commonwealth Parliamentary Association). She was also a chairman of many organizations. For instance, some of them were ECOWAS Parliament and Senate Committee on Woman Affairs and Youth Development. She was also a member of multiple committees on finance, education, health, and transport.
During her time in the Senate, and after she left the Senate, Daisy Danjuma did a lot of important contributions. For instance, she provided free medical screenings for women and young children, She also paid for surgical operations for many people who could not afford it. Daisy Danjuma did it not only in the area she was responsible for (Edo South) but also in the other areas.
Daisy Danjuma was a huge fighter against multiple diseases, which women and children were prone to. Apart from everything else, she took large care of people with eye-related diseases and provided eye screenings for them, as well as glasses and the cataract medical surgeries. She did it on behalf of her husband TY Danjuma's charitable organization "TY Danjuma Foundation", which is very prominent in Nigeria.
Daisy Danjuma is a member ofNigerian Bar Association (NBA), The International Bar Association (IBA), and International Federation of Female Lawyers (FIDA). From 1999 to 2003, she served as Chairman of SAPETRO, the petroleum company founded by General Danjuma, and currently, she is the Executive Vice Chairman of this organization.
As you can see, Daisy Danjuma is a strong woman who always knew what she wanted. Her family life was very eventful as well. Before getting married to Theophilus Yakubu Danjuma, she used to have a husband, whose name was Henry Omenai. She had children with him, and later, they got divorced. Daisy remarried General Danjuma, who also had children of his own from his first wife Grace Danjuma.
READ ALSO: Full list of political parties in Nigeria in 2018 and their leaders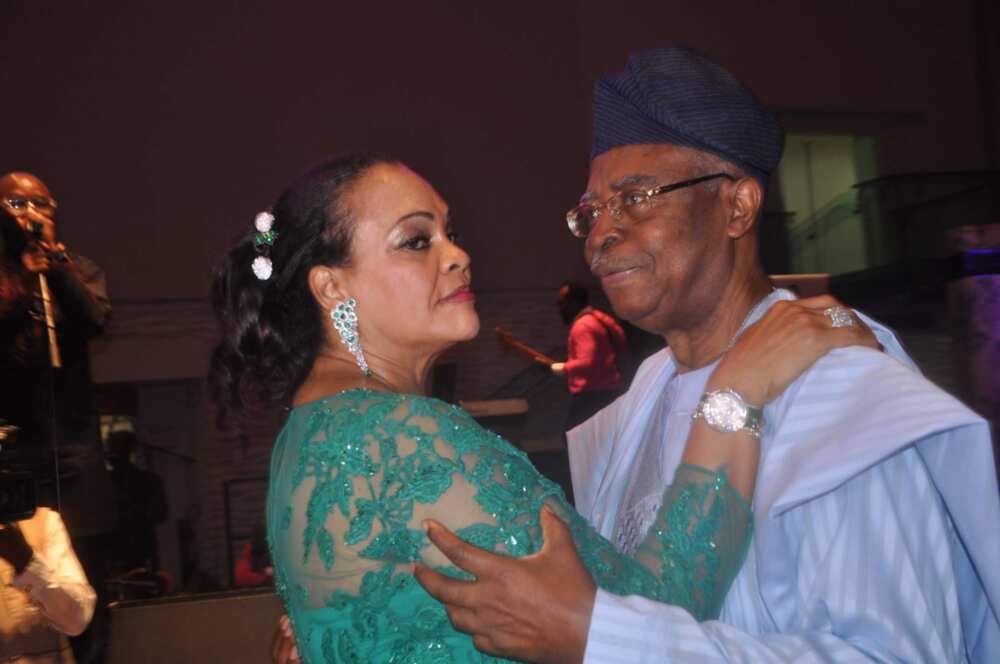 TY Danjuma and wife. Photo: encomium.ng
TY Danjuma and his wife's children
Theophilus and Daisy Danjuma are now proud grandparents. It is quite difficult to dig out information about their children, but we certainly know that Yuki Omenai, Daisy's eldest son, got married a few years ago to the beautiful Omobolanle Mariam Rotimi. In 2014, they had a child together. Apart from Yuki, the other children of Theophilus and Daisy are also grown and married. Daisy's other son, Osagie Omenai, has also found the love of his life. The son of Theophilus Danjuma, Ishaya is married to Agbani Darego.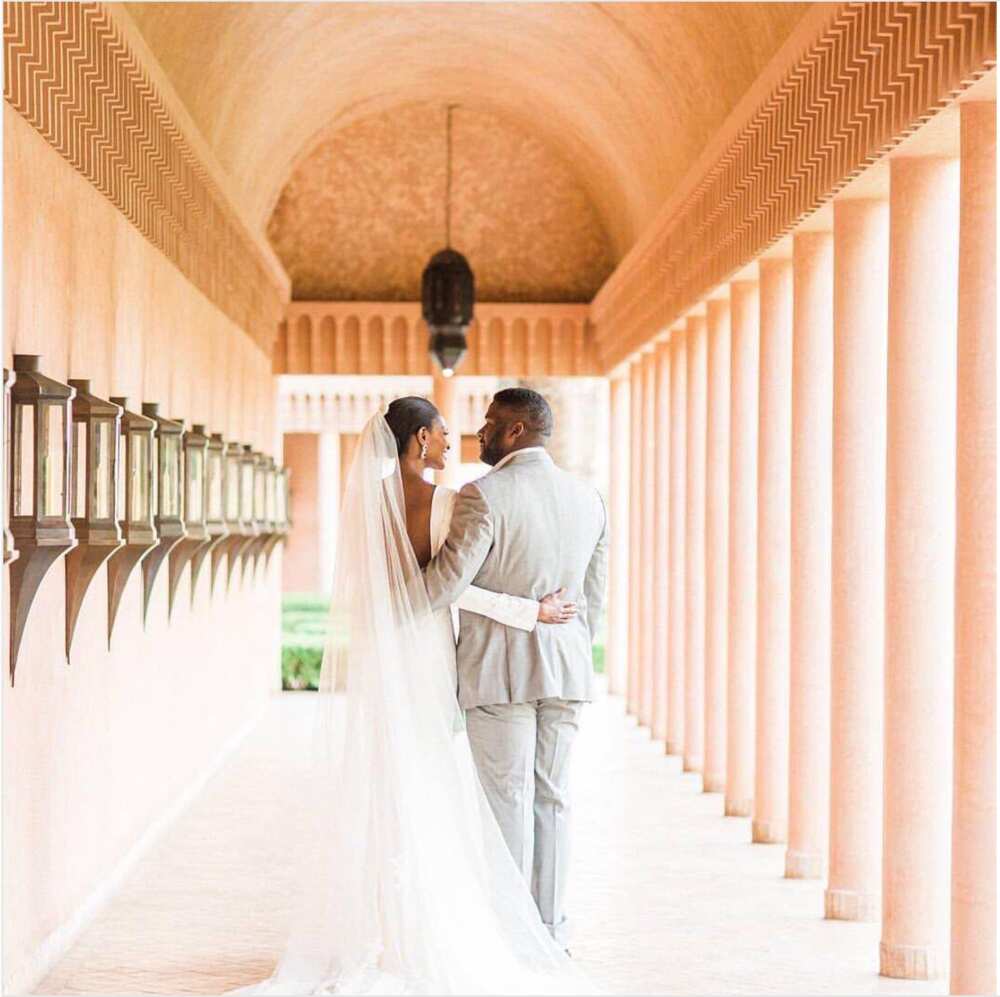 TY Danjuma son's wedding with Agbani Darego; photo: dailypost.ng
The son of Theophilus Danjuma, Theo, is a very successful artist who also collects art of other people for his exhibitions. He resides in London and often collaborate with the talented people from his creative circle.
Daisy Danjuma is still a very beautiful and cheerful woman. Every year, for her birthday, there are huge celebrations with the important guests, and the media reports say that Daisy looks as refreshed as when she was young. Some of the party guests that regularly attend her birthdays are Femi Otedola with his daughter DJ Cuppy, Folorunsho Alakija, Abiola Ajimobi, Ibikunle Amosun, Toyin Saraki, Dele Momodu, Florence Ita-Giwa, and many other influential figures. Theophilus Yakubu Danjuma still loves his wife very much and always appears with her at the important events, looking extremely happy by her side.Nigerians are always amazed at their love which is preserved even after all these years.
READ ALSO: Caroline Danjuma's biography and career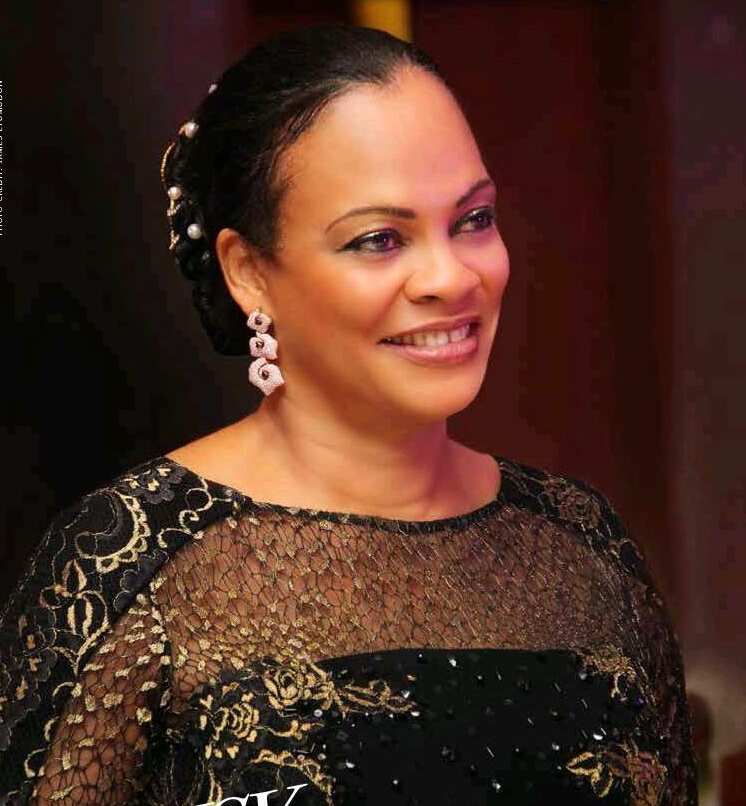 Photo: theelitesng.com
This was the story about the powerful and passionate Daisy Danjuma, the Senator, businesswoman and TY Danjuma's wife. You also found out briefly about their children and what they are up to. We wish TY Danjuma family bond will always be strong.
READ ALSO: The Richest Woman in Nigeria - Top 10
Source: Legit.ng