Every day, we see the same names of political parties in Nigeria appear in the news, which makes it look like there are only about five of them. However, that is far from the truth. Find out how many parties there are in Nigeria, as well as who leads them. You will not believe just how many of them exist in the country!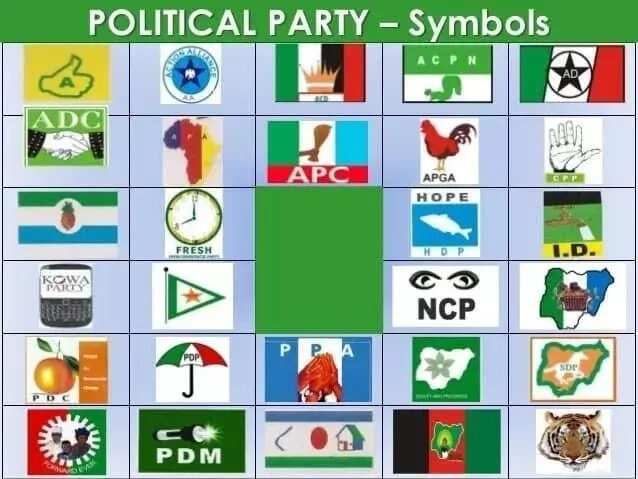 Photo: politicsngr.com
How many political parties of Nigeria do we have?
Since the days of the First Republic, Nigeria had multiple political parties (apart from the times of the Third Republic, where there were only two parties). Their numbers fluctuated over the years, but there has never been as many as there are today. In case you do not know, there are currently 68 parties in Nigeria. It is said that the number is going to increase in 2019, as 23 new parties registered in 2018. Thus, there will be 91 positions in the voter's ballot.
This means that it is as good a time as any to learn the names of the political parties in Nigeria, as well as the names of their leaders. Below, you can find the full list sorted in alphabetical order.
Political parties in Nigeria and their chairmen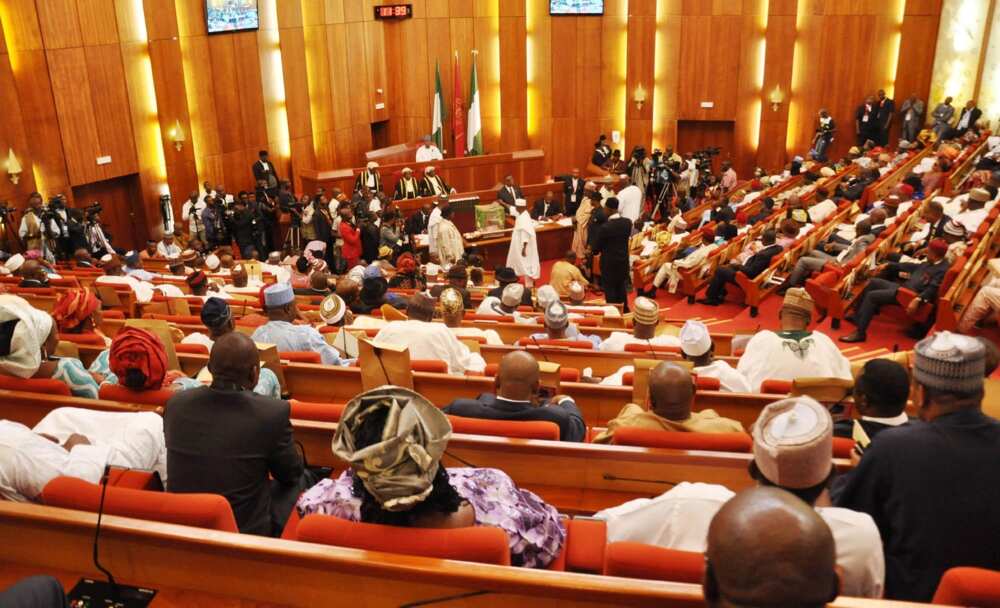 Photo: omgvoice.com
READ ALSO: Types of political parties in Nigeria and their functions
For your viewing convenience, information is presented in the following format: "Political party name (Abbreviation): Leader name", here is the list:
Abundant Nigeria Renewal Party (ANRP): Tope Kolade Fasua;
Accord (A): Mohammad Lawal Malado;
Action Alliance (AA): Udeze Kenneth;
Action Democratic Party (ADP): Yabayi V. Sani;
Action Peoples Party (APP): Ikenga Imo Ogochinyere;
Advanced Allied Party (AAP): Salihu Abdullahi Butu;
Advanced Congress of Democrats (ACD): Peter Blavo;
Advanced Nigeria Democratic Party (ANDP): Charles Ogboli;
Advanced Peoples Democratic Alliance (APDA): Mohammed Shittu Kabiru;
African Action Congress (AAC): Sowore Omoyele;
African Democratic Congress (ADC): Ralph Okey Nwosu;
African Peoples Alliance (APA): Emmanuel Urhuarhovie;
All Blending Party (ABP): Moses Godia Shipi;
All Grand Alliance Party (AGAP): Okey Chikwendu;
All Grassroots Alliance (AGA): Olukayode Oshiariyo;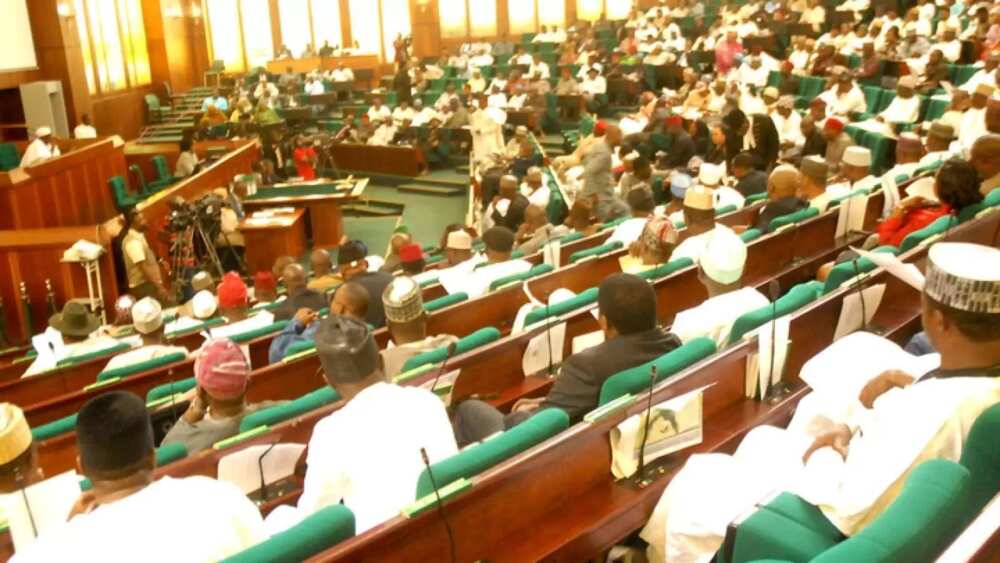 Photo: duisaf.com
READ ALSO: History of political parties in Nigeria since 1960
All Progressives Congress (APC): John Odigie-Oyegun;
All Progressives Grand Alliance (APGA): Victor Ikechukwu Oye;
Alliance for a United Nigeria (AUN): Michael Ndu;
Alliance For Democracy (AD): Joseph Avazi;
Alliance for New Nigeria (ANN): Jay Osi Samuel;
Alliance National Party (ANP): Asiwaju Mashood Shittu;
Alliance of Social Democrats (ASD): Emeka F. Okengwu;
Allied Congress Party of Nigeria (ACPN): Ganiyu O. Galadima;
Allied Peoples Movement (APM): Yusuf Mamman Dantalle;
Alternative Party of Nigeria (APN): Bilkisu Gambari;
Better Nigeria Progressive Party (BNPP): Godswill Iheanyi Chukwu Nnaji;
Change Advocacy Party (CAP): Abah Lewis Elaigwu;
Change Nigeria Party (CNP): Usman Abdullahi I. Aliyu;
Coalition for Change (C4C): Geff Chizee Ojinika;
Congress of Patriots (COP): Joy Ada Onyesoh;
Democratic Alternative (DA): Frank Ukonga;
Democratic Peoples Congress (DPC): Olusegun Peters;
Democratic Peoples Party (DPP): Benson Gershon;
Freedom and Justice Party (FJP): Onwubuya John Abraham;
Fresh Democratic Party (FRESH): Chris Okotie;
Grassroots Development Party of Nigeria (GDPN): Odion Cedrack Okpebholo;
Green Party of Nigeria (GPN): Sam Eke;
Hope Democratic Party (HDP): Ambrose A. Owuru;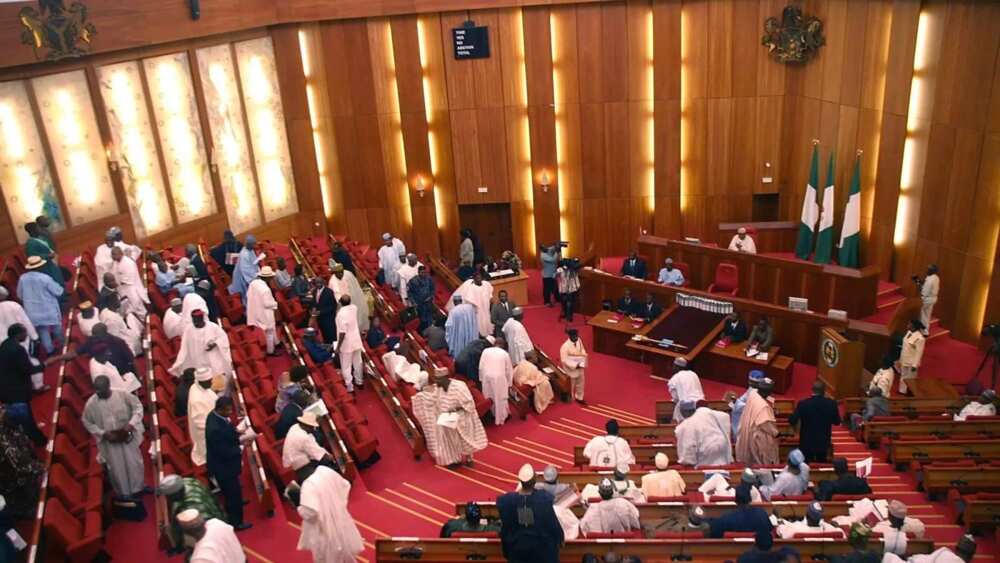 Photo: qz.com
READ ALSO: Who formed the first political party in Nigeria?
Independent Democrats (ID): Edozie Madu;
Justice Must Prevail Party (JMPP): Sarah Nnadzwa Jubril;
Kowa Party (KP): Saidu Bobboi;
Labour Party (LP): Mike Omotoso (INEC website still claims it is Abdulkadir Abdulsalam (Baraden Paiko));
Legacy Party of Nigeria (LPN): Ahmed Mustpha Wushishi;
Liberation Movement (LM): Kriz David;
Mass Action Joint Alliance (MAJA): Chika Ibeneme;
Masses Movement of Nigeria (MMN): N/A;
Mega Party of Nigeria (MPN, previously Mega Progressive Peoples Party): Hamisu Santuraki;
Modern Democratic Party (MDP): Adebukunyi Olateru-Olagbegi;
Movement for the Restoration and Defence of Democracy (MRDD): Danjuma Muhammed;
National Action Council (NAC): Olapade Agoro;
National Conscience Party (NCP): Yunusa Tanko;
National Democratic Liberty Party (NDLP): Umar Mohammed Maizabura;
National Interest Party (NIP): Atuedide Eunice Uche Julian;
National Rescue Movement (NRM): Saidu Muhammed Dansadau;
National Unity Party (NUP): Perry Opara;
New Generation Party of Nigeria (NGP): Yakubu Shendam;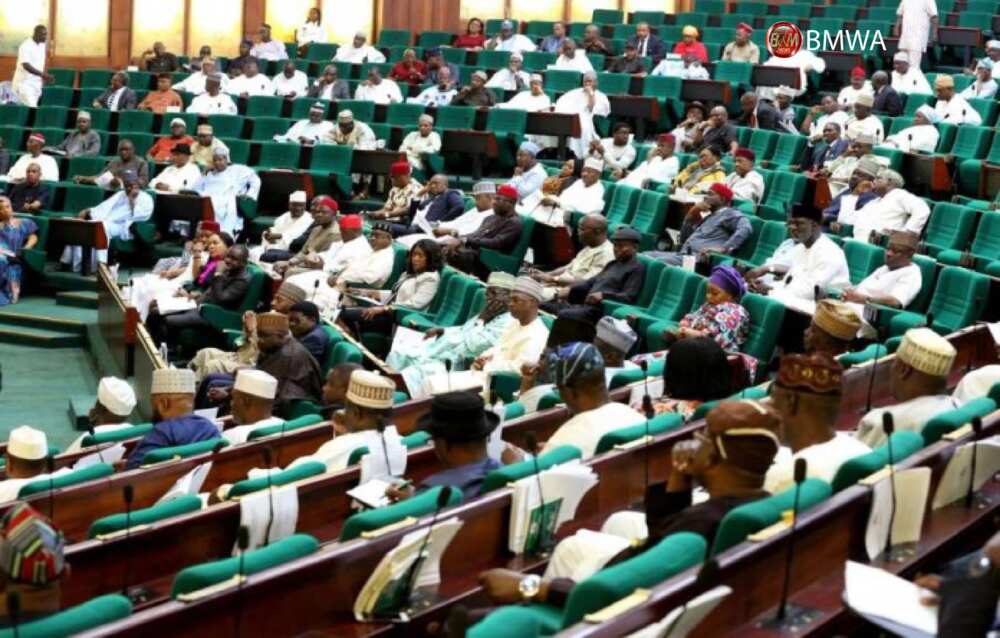 Photo: businessandmaritimewestafrica.com
New Nigeria Peoples Party (NNPP): Boniface O. Aniebonam;
New Progressive Movement (NPM): Mustapha Bala Getso;
Nigeria Community Movement Party (NCMP): Ademola Babatunde Abidemi;
Nigeria Democratic Congress Party (NDCP): Charles Idehen;
Nigeria Elements Progressive Party (NEPP): N/A;
Nigeria for Democracy (NFD): Asukwo Mendie Archibong;
Nigeria Peoples Congress (NPC): Suleiman Ahmed Akasawua;
People For Democratic Change (PDC): Mudi M. Waziri;
People's Trust (PT): Ahmed Muh. Sani;
Peoples Coalition Party (PCP): Don Anthony Chukwuma Harmattan;
Peoples Democratic Movement (PDM): Bashir Yusuf Ibrahim;
Peoples Democratic Party (PDP): Uche Secondus;
Peoples Party of Nigeria (PPN): Razak Eyiowuawi;
Peoples Progressive Party (PPP): Damian Uzoma Ogbonna;
Peoples Redemption Party (PRP): Balarabe Musa;
Progressive Peoples Alliance (PPA): Peter Ameh;
Providence People's Congress (PPC): Benson Adeton;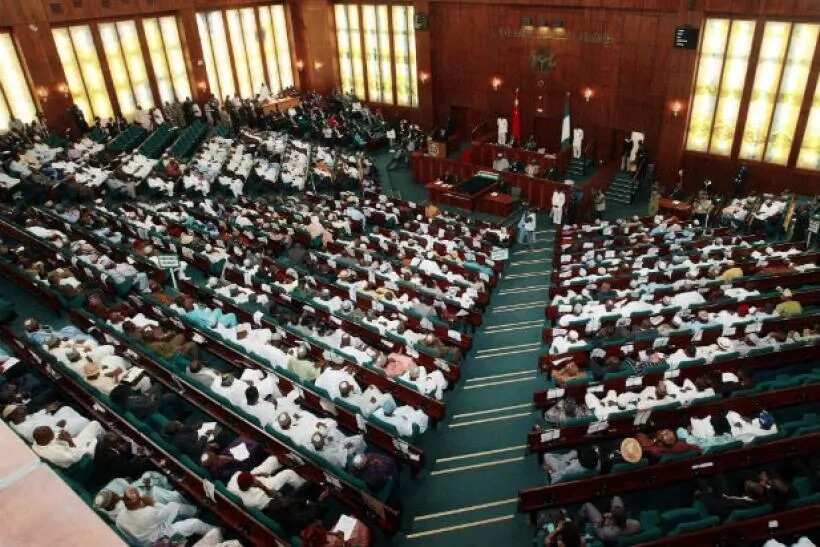 Photo: ibtimes.com
Re-build Nigeria Party (RBNP): Japhet Anyanwu;
Reform and Advancement Party (RAP): Israel Nonyerem Davidson;
Restoration Party of Nigeria (RP): Nsehe Nseobong;
Save Nigeria Congress (SNC): Thomas Ayo – Da-silva;
Social Democratic Party (SDP): Olu Falae;
Socialist Party of Nigeria (SPN): Segun Sango;
Sustainable National Party (SNP): Kayode Arimoro Michael;
United Democratic Party (UDP): N/A;
United Patriots (UP): Audu Mark Emmanuel;
United Peoples Congress (UPC): Kenneth C. Ibekalu;
United Progressive Party (UPP): Chekwas Okorie;
Unity Party of Nigeria (UPN): Bankole Okuwa;
We The People Nigeria (WTPN): Peter Nwangwu;
Yes Electorates Solidarity (YES): Alistair Soyode;
Young Democratic Party (YDP): Georgina Dakpokpo;
Young Progressive Party (YPP): Comrade Bishop Amakiri;
Youth Party (YP): Chukwudi Onyemaechi Adiukwu;
Zenith Labour Party (ZLP): Dan Nwanyanwu.
Congratulations if you have made it this far, because boy, that is a lot of parties! Now you know the full roster of Nigerian political parties and their leaders. We hope that this information has been helpful to you.
READ ALSO: How many members are in the House of Representatives in Nigeria?
Source: www.inecnigeria.org