Top Nigerian continental dishes
We prepared for you some most popular Nigerian continental dishes. These are the meals that came to the local table from Western cuisine.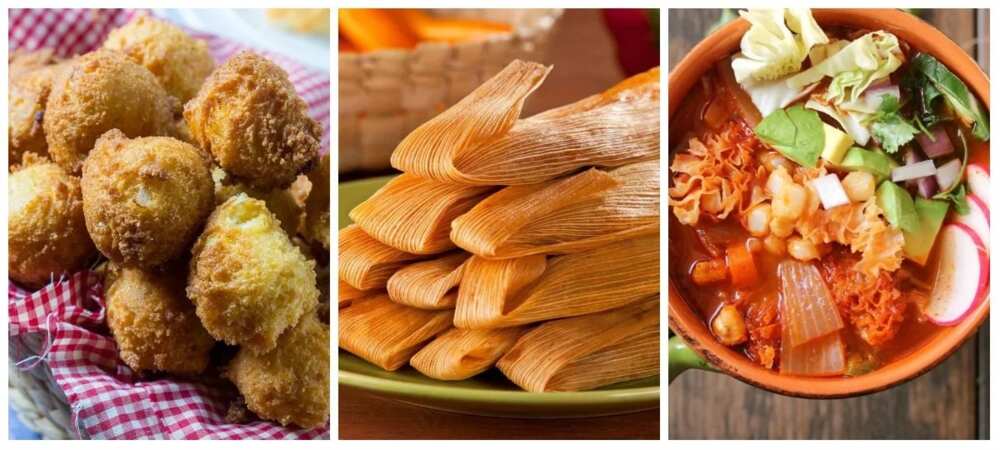 Continental dishes list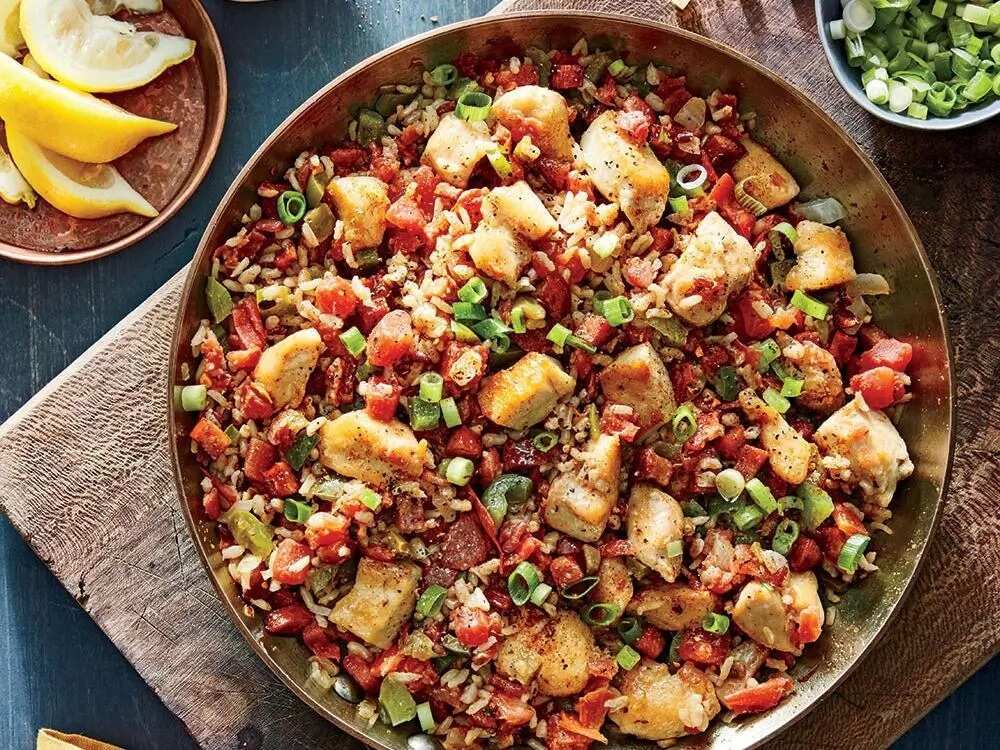 READ ALSO: How to make Ofe Akwu Stew?
Fried rice is known all over the world, but this kind of recipe is influenced by Western European cuisine. The word "Jambalaya" can be translated jumble, hodgepodge. It is a very fitting name, because you just take different tasty things and put them in a pot, cook them and get a flavorful rice dish.
The special ingredient that makes this dish different are sausages. Traditional recipe includes white rice, onion, green pepper, smoked sausage, celery, pork and it is all cooked together. The receipt is quite easy, so it is a good idea to try.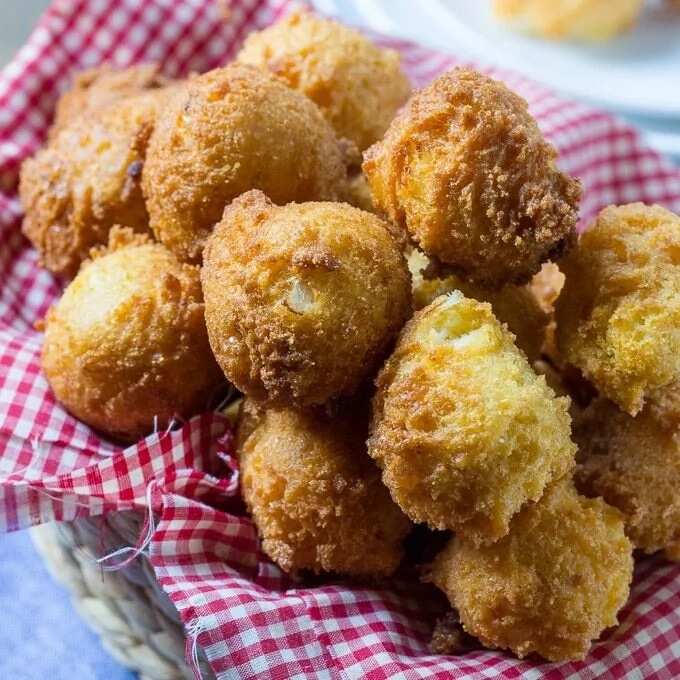 This is a dessert from North America that became popular in Nigeria. This is a tasty small crispy fried treat. The dessert is alike to Nigerian puff puff, but the main difference is Hush puppies made of cornmeal, it can be spicy as well as sweet. Because of cornmeal, it has an interesting texture, and it requires just about 20 minutes for preparation. See also: Intercontinental dishes in Nigeria.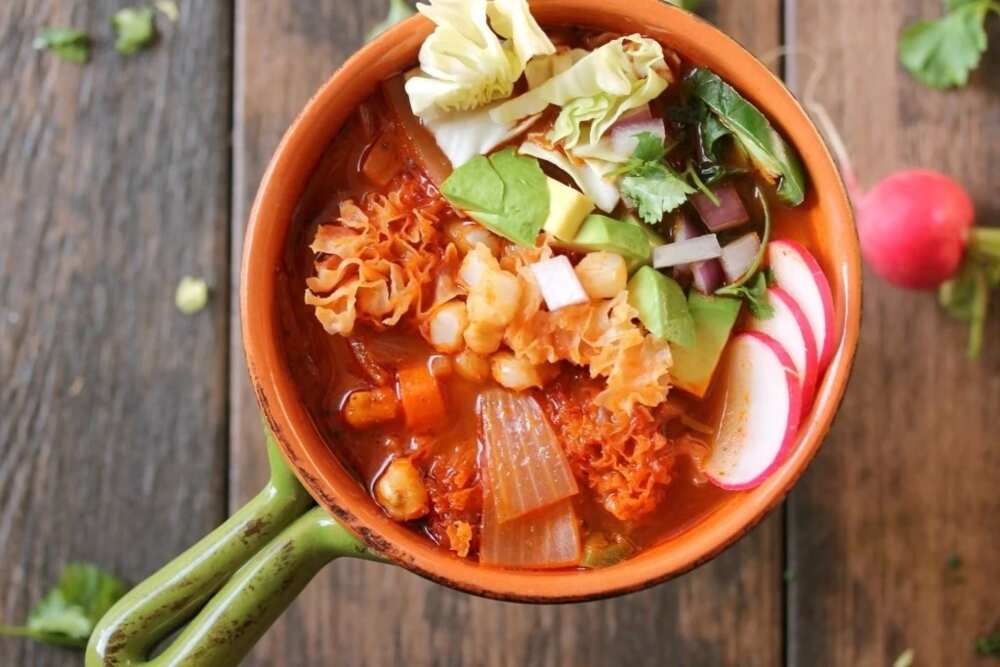 One more dish that can be considered continental is Menudo soup. This soup is a Mexican soup and the name means "small stomach." The main ingredients are beef, limes, onions, cilantro, and peppers.
It requires about 7 hours to cook but it doesn't prevent the popularity of the meal.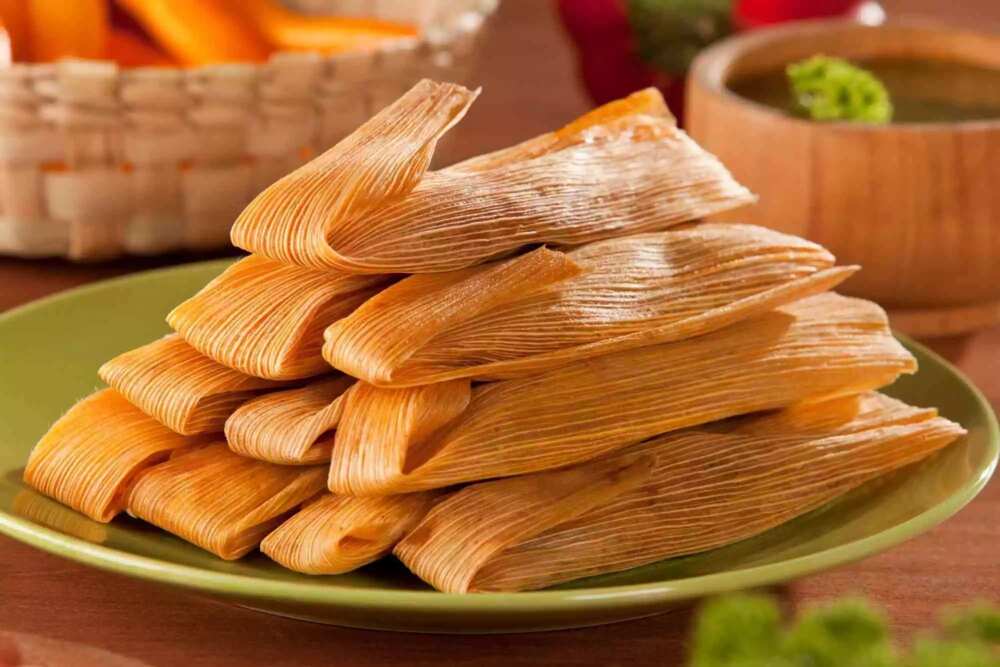 Another example of meal that came from American cuisine. The method of preparation is easy, one needs to take corn dough, herbs, and spices, the filling wrapped in banana or corn leaves and steamed. See also: How to make ugba and stockfish?
Most often people use meat as a filling, but it can also be cheese or black beans. This snack is great for outdoor activity or events.
What are continental dishes?
These are the meals eaten in European nations, it is also known as Western cuisine. It can be considered a global cuisine that includes food from American cuisine, Latin America, England, Australia, and New Zealand.
One can find examples of continental dishes almost in any corner of the earth. Thanks to globalization the continental dishes became very widespread. There are many restaurants in Nigeria where you can order food of any kind of cuisine.
Some continental dishes in Nigeria became popular, and widespread as a regular meal. You should definitely try Nigeria continental dishes from our list.
READ ALSO: How to make moi moi with palm oil
Source: Legit.ng