Homemade bleaching cream for black skin: best recipes
Homemade cosmetics are more popular nowadays, and many ladies prefer to make creams and different masks with their own hands. Checkout the best recipes for homemade bleaching cream for black skin.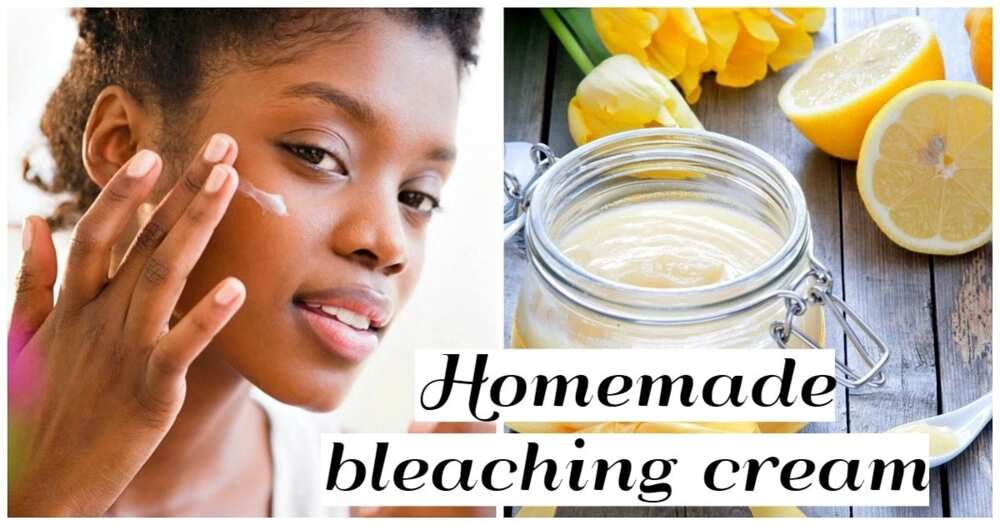 You can achieve effective bleaching of dark skin at home, choosing the right remedy. Bleaching recipes can be found everywhere (lotions, scrubs, masks, creams, etc.), each of them has its peculiarities of application, but it`s important to choose your own and start to make your skin healthy. Today we`ll tell you about whitening creams you can make right in your home without big efforts having the necessary ingredients.
READ ALSO: How to make bleaching cream at home?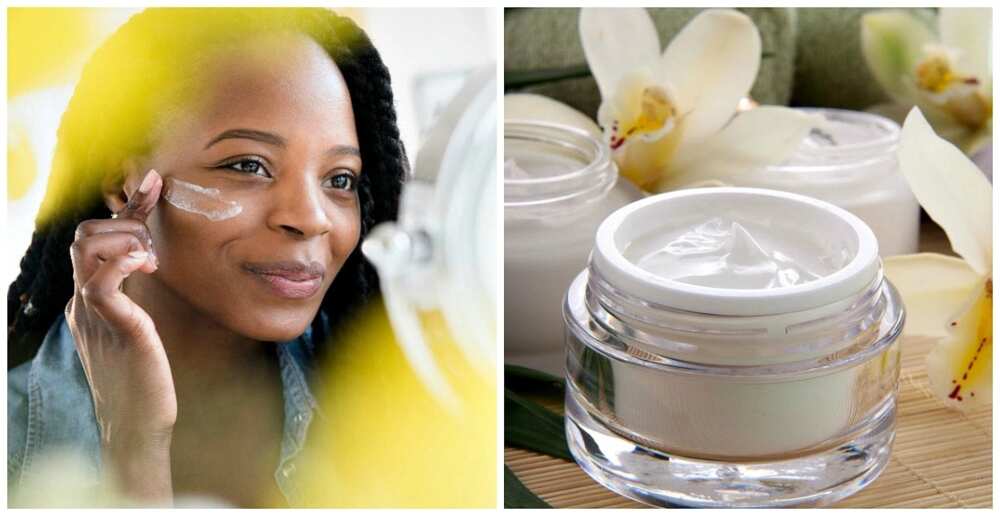 How to make homemade bleaching cream for black skin
These creams will help you to whiten your face at home effectively. You can apply them 3 times a day.
Glycerin cream
Ingredients:
Almond oil - 3 tbsp.
Glycerin - 1 tsp.
Decoction of chamomile - 2 tsp.
Lemon juice - 5 drops.
Essential oil of tea tree - 3 drops.
The process:
Heat the sweet almond butter on a water bath, add glycerin, and chamomile decoction. When the mixture becomes normal temperature add lemon juice and essential oil, then shake up the mixture well. Put it into a jar with a lid and store in the refrigerator.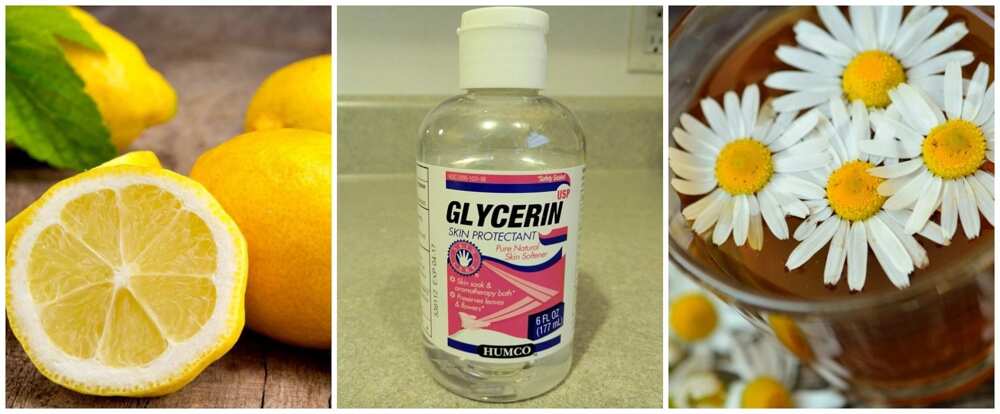 READ ALSO: How to mix cream to lighten skin?
Cream with lanolin
Ingredients:
Lanolin - 15 g.
Grape seed oil - 50 g.
Chopped fresh cucumber - 1 tbsp.
The process:
Mix the ingredients in a ceramic bowl, put the mixture on a water bath for 60 minutes, and cover it with foil. Next, remove the cream from the water bath, thoroughly mix until completely cooled down, put in a jar with a lid, store in the refrigerator.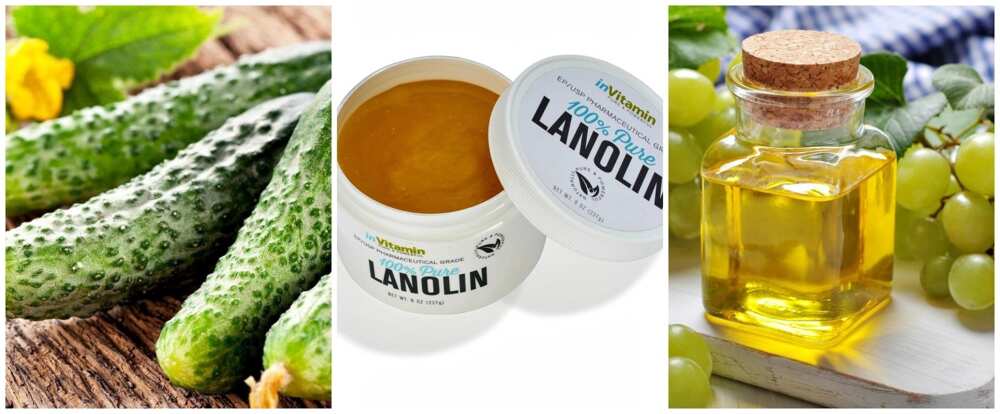 Whitening sessions are advisable to be performed in the evening when you know that you don`t need to go out. After all, even in the homemade cream, there can be aggressive substances that can lead to irritation and reddening of the skin. And the impact of sunlight is fraught with the development of unpleasant consequences in the form of burns and the appearance of spots.
Any cosmetic manipulation of the face should be carried out exclusively after cleansing the skin. Whitening is not an exception. It can be done with a special product (lotion, foam), suitable for skin type or homemade scrub. The last one not only removes dirt but also polishes the skin, eliminating the dead skin, thereby preparing it for further care.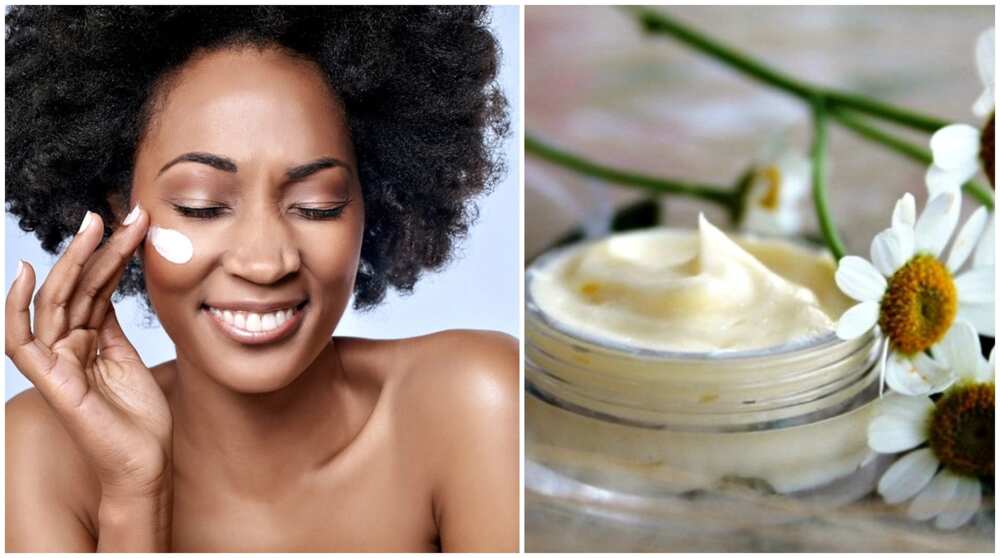 Harm and contraindication of face bleaching at home
Use of any bleaching creams should be in limited quantities. Bleaching agents and components dry the skin, so even with normal skin type, it`s necessary to use moisturizers.
If sudden allergies occur product should be stopped immediately.
You cannot sunbathe right after applying bleaching cream.
We have shared with you some of the best recipes for whitening your skin at home. Before applying this or that cream on the face, test it on a small area of the skin.
READ ALSO: Botcho cream before and after: does it really work?
Source: Legit.ng