How to prepare for quarantine and coronavirus
You may have been stuck at home for separation from your friends and the things you love doing. This is a precaution needed to avoid contact with coronavirus infected persons or surfaces. As the number of infected people keeps going up, you need to be cautious of where you go and who visits you. This experience is familiar to many people in China at the moment as a quarantine measure. So, what other things do you need to know on how to prepare for quarantine?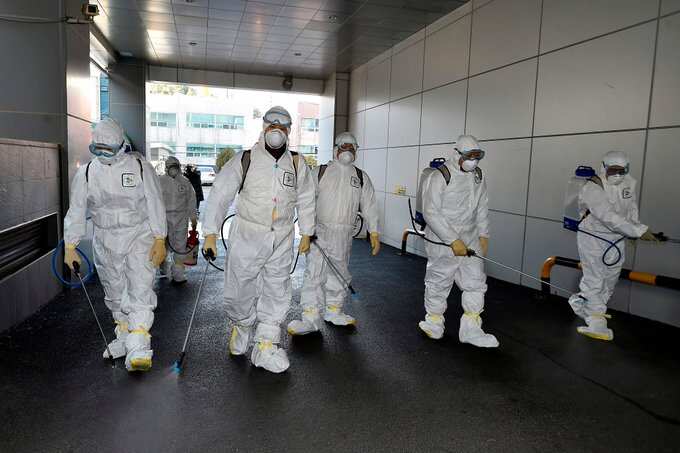 How can one prepare for months of being apart from the world? There are some tips to help you survive the quarantine. Some of them are already operational in many places, especially in China. Some countries have even put in place measures to ensure that some foreigners apply for permission to extend their visas. These measures and many others discussed here are essential to check further spread of the virus and keep people free.
What is a coronavirus?
The virus is in the family of various viruses that induce diseases in animals. Aside from the new virus, several viruses find their ways into the system of humans. They often start with symptoms in the form of cold. It has been reported that there are two other forms of these viruses that are more dangerous than one can ever imagine.
The Middle East Respiratory Syndrome (MERS) and Severe Acute Respiratory Syndrome (SARS) have resulted in the death of thousands of people since the outbreak in 2002.
Currently, the coronavirus is formally referred to as COVID-19. It is perceived to be more hazardous than many other viruses before it because of the way it spreads. At the moment, twenty per cent of the reported cases are classified as severe or drastic. The death rate is equally alarming.
How does coronavirus spread?
From available information, coronavirus transmission can take many forms, including the following:
1. Person-to-person transmission
Many people are asking the question, "Can someone who has had COVID-19 spread the illness to others?" Yes, it is believed that the virus spreads mostly from one person to another in the following ways:
a. Through respiratory droplets that come from an infected person's cough or sneeze;
b. When a person comes in close contact with an infected person.
2. When a person comes in contact with infected objects
The possibility of one getting the virus by touching an infected surface appears very high. However, it is noteworthy that this is not the primary source of transmission of the disease.
How do you prepare for coronavirus?
With the virus spreading rapidly in many countries like South Korea, Iran, Italy, and many other countries, US authorities forecast that the virus will hit Americans soon. This is a warning from the Centers for Disease Control and Prevention (CDC) staff, Nancy Messonnier. These are essential steps that one needs to stay at an alert against the virus.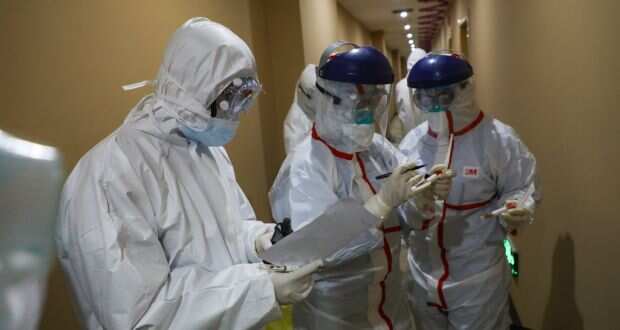 1. Put the essential things close to you
Purchase hand sanitizer, masks, gloves, and bleach that may last for a month. Painkillers and decongestants will also be of great help. But then, try to stay away from medications, that weaken the immune system, such as prednisone. There are higher chances of the virus increasing with smoking and drinking. Avoid them to keep safe.
2. Make financial preparations
As a result of this outbreak, many businesses in China are facing the possibility of downfall. The government has mounted pressure on many firms to pay salaries to their workers. You can make alternative income plans such as working online since some firms have already closed down. This is worse for businesses that depend on crowds, such as restaurants.
3. Stock enough food in the house
Many quarantined people have said they miss their special meal. It is essential to stock enough food in the house to last for a month in case of any emergency. This is because food shortages often follow outbreaks. This is currently a problem in China. It can not hurt to stock a month of nonperishable food. Since fresh fruit and vegetables may be hard to store up, you can purchase vitamin tablets that have enough vitamin C to make up for them.
4. Be careful of where you travel to
CDC travel advisory has listed a lot of places such as China that are not safe to travel to. The coronavirus travel ban is a good measure in a good direction.
5. Report to the nearest hospital if you notice any of the coronavirus symptoms.
The moment you can sense the symptoms of the virus, your next point of contact should be a hospital.
How to prepare for quarantine
The rapid spread of the virus has been a source of concern for many people. Currently, there are over 81,000 confirmed cases of the virus since it broke out. The death toll has gone above 2,800, with the majority of the affected individuals being in China.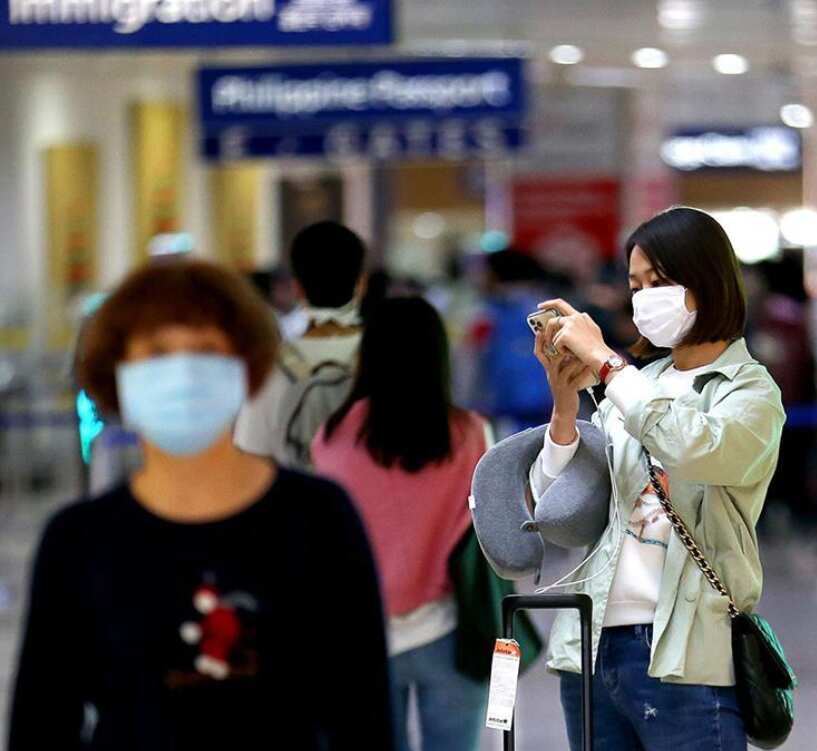 At the moment, about 30 countries have been affected by the fast-spreading virus. The Chinese authorities reported that about 20 percent of the affected individuals need to be hospitalized, while 80 percent do not seem to be serious. On how to prepare for coronavirus, there many ways to protect oneself, and some of them are discussed below.
1. Avoid visiting emergency rooms except you are infected or showing symptoms of the virus
It is the easiest place to contract the virus at the moment. Only medical professionals attending to patients should be allowed to such rooms. Italy, for instance, created Patient Zone because of people who might have the virus visiting the room. In 2003, during the SARS outbreak, an infected person waited for several hours in an intensely populated emergency room and infected many people close to him. This caused a massive epidemic that killed dozens in Canada.
2. Avoid public places as much as possible
To prepare people for quarantine, many countries have called off open events, closed schools, and businesses. They advised people to stay at home, and many health agencies have urged people to do the same. It is medically advisable for those who use mass transit to work or other places to wash thoroughly once they get down.
They need to pay more attention to the hands and how they touch the nose, eyes, and mouth. If the virus continues to spread, the CDC will propose wide-area cleaning while concentrating on the fumigation of the subway vehicles.
3. Pay close attention to good personal hygiene
It is for your good to maintain good personal hygiene when there is an outbreak of flu. Wash and sanitize your hands more often, and also, try not to put your hands into your mouth. Throw away used tissue.
Avoid going out when you notice any symptoms, and ensure you call for medical attention. Medical professionals proffer staying away from social gatherings because of a case like this. They advise people to use N95 masks, which are one of the best respirators against viruses.
4. Prepare for a family emergency plan
Hallgren pointed out that it is very crucial to be able to report risks and apply some wisdom for an emergency plan in your environment. Engage in a family discussion on ways to ease risks. State the roles everyone has to play to assist if an emergency arises.
Also, ensure that all the members of your household understand the plan where to meet in case of separation as a result of the virus and how to reach yourselves if the phone lines do not work. Make sure you buy emergency preparedness kits or you put up yours if you can do so. Though you may have many of them at home, there is a need to purchase more that you can use for two weeks and above.
5. Walk with prescription and nonprescription medication
Ensure to take with you enough of both prescription and nonprescription medication you need, which can last for weeks. Ali Ryan, a staff of the Oregon Department of Geology and Mineral Industries, advises everyone to gather all essential items in a kit. Check regularly to ascertain you do not run a shortage of food and water.
We all must know the necessary steps on how to prepare for quarantine as the virus continues to spread across nations. This is fundamental as people with no symptoms of the coronavirus even spread it as Marion Koopmans of the World Health Organization explained. Quarantine has proven to be one of the best ways to stop a virus from becoming pandemic.
Source: Legit.ng