Great baby shower messages to write in the card
A baby shower is among the most joyful family-related ceremonies. Friends of the mum-to-be gather to shower her with gifts and advice regarding various aspects of motherhood. It is, in most ways, a way to celebrate the anticipation of a newborn. Usually, the event is held weeks or days to the expected delivery date. As with most similar events, it is courteous to get a card for the mum-to-be with some nice words. Which are the best baby shower messages to write on such a card?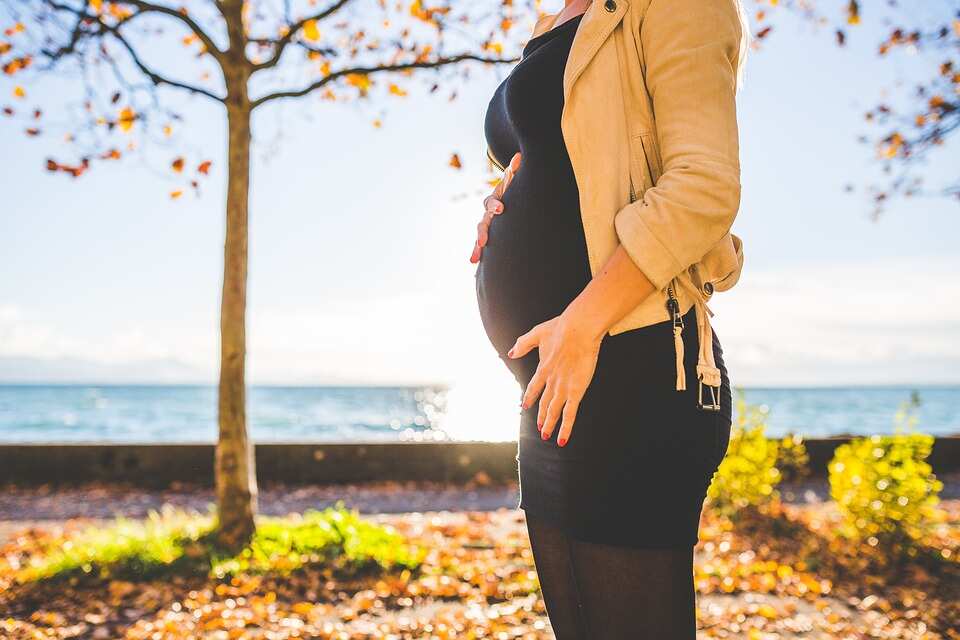 The best baby shower messages help the mother-to-be feel relaxed and joyful as they finalize the pregnancy journey. While deciding what to write on a baby shower card, keep in mind that most of these are often short and serve to let the recipient know that they are not alone in the journey to motherhood. Here is a collection of beautiful baby card messages.
Warm baby shower card messages
Are you wondering what to write in a baby shower card? Here are some lovely baby shower sayings that will undoubtedly leave the mum-to-be smiling.
When a child arrives, a lot of things change. The world suddenly grows a bit bigger, and hearts grow fuller. Life generally gets better when a child is in it.
A little one is about to join both of you, and I can only imagine how happy you must be. It was amazing when it was the two of you, but it is about to get even better when you become three.
In a short while, your infant will become the centre of your universe, and everything in your world will revolve around them. In you, I can see all the signs of a happy mother.
I celebrate the new addition to your happy family. Your time with your spouse must have been great, but now everything is about to get better once the newborn comes. I cannot wait to see the newborn soon.
I wish you a healthy and happy kid, and I pray that your life only takes a turn for the better from now. I am confident that you will both make great parents to the baby.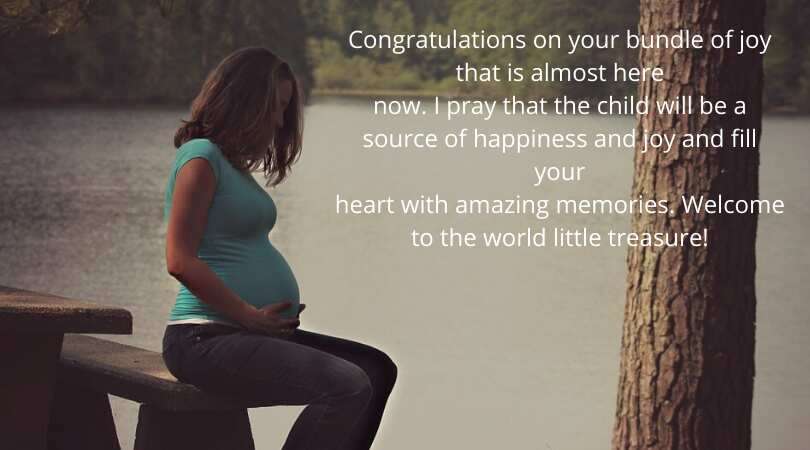 Beautiful baby shower wishes
These messages will help convey love through your baby shower cards.
I wish you all the best with the newborn, who is not far away now. I am very excited for you and will be quite willing to help in any way I can.
You are going to have an amazing little boy with a perfect smile and cute face. I hope the infant comes with eyes resembling mum's and may he be a source of happiness for you.
Your home is about to be full of toys and never a silent moment. It will often be a mess, and you will find yourself quite tired most of the time. However, there will always be laughter and love, and I wish you countless happy memories.
Welcome to motherhood, my lovely friend. I am sure that you are going to become a wonderful mum. I pray that every minute with your child brings you joy and happiness.
I hope the upcoming arrival of your newborn goes well and that every moment brings excitement in your life.
A child is a representation of love that takes shape. No words can describe the happiness a child brings. Their little hand brings back memories of a long-forgotten word. Enjoy every step in the journey to parenthood.
I wish you all the best in the remaining part of your pregnancy and the ultimate birth of your child.
Heartfelt baby shower quotes
Choose a quote from this baby shower card message list, and the recipient will always remember you.
Congratulations on your bundle of joy that is almost here now. I pray that the child will be a source of happiness and joy and fill your heart with amazing memories. Welcome to the world, little treasure!
May the newborn grow up in a loving family, may they talk to the moon and dance with fairies. Welcome to this world little one, we have all been waiting for you.
Receive my best wishes as you begin a new phase of your life. You are adding a little bit of love to the world, and there is nothing more precious than the gift of a newborn. I cannot wait to meet the little one in a few weeks.
Your upcoming newborn will be lucky to have you as parents. May you be forever blessed and find happiness in the little one.
Expecting a child marks the beginning of one of life's most precious moments. I wish you all the best.
It would be best if you now got ready for bicycle rides, baseball games and a thousand more surprises. Congratulations on your upcoming bundle of joy and a warm welcome to motherhood.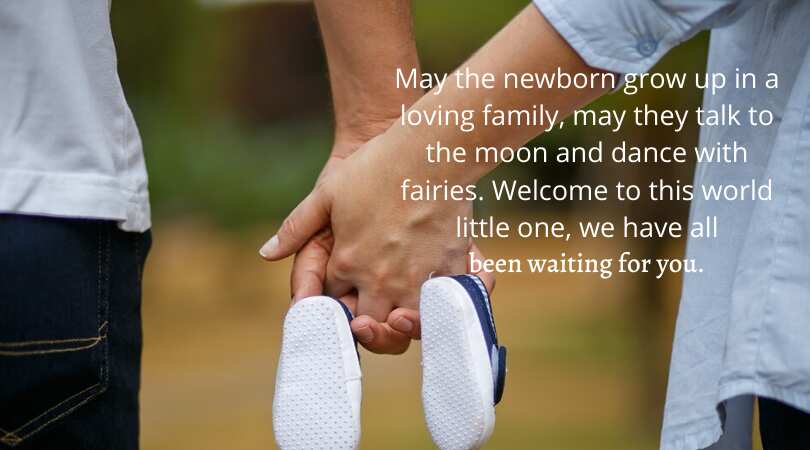 Amazing baby shower greetings
Here is a choice of quotes to help you come up with the perfect baby shower message for the mum-to-be.
Happy baby shower darling! I hope your delivery goes as expected and you come home with the perfect bundle of joy.
Only a parent can understand the immense joy of having a newborn, and although you might be feeling a bit scared, I know that everything will turn out great.
Congratulations on this marvellous achievement. I can only imagine how this little one in your womb occupies a special place in your heart. I pray that you will enjoy every single experience of having a baby. All the best!
We know it is an exciting time for you as an upcoming parent and we pray to God that everything from now onwards goes on well. May the joy brought by the child last forever. We wish you a happy, healthy, and safe pregnancy and delivery.
I wish you boundless patience and endless love as you strive to embrace your new role as a mother.
We hope the above collection of well-thought baby shower messages helps you decide what to write in baby shower card. The assortment has messages ranging from encouraging to congratulatory ones. Which one did you find fascinating or most helpful?
Source: Legit.ng