Nigerian singer Waje while speaking in a recent interview revealed that she once battled depression and that she had anger issues.
She explained that at that time of her life, her career was not doing bad in fact that was the year she signed an endorsement deal with a famous telecommunication company.
In her words: "The thing is, many times when people talk about depression, I always come from the angle where there is a difference between depression and anger.
A depressed person does not even know that they are depressed; they will give every reason to think that they are not in that place. When you are depressed, you don't want to eat, you don't want to go out, your life stops literally.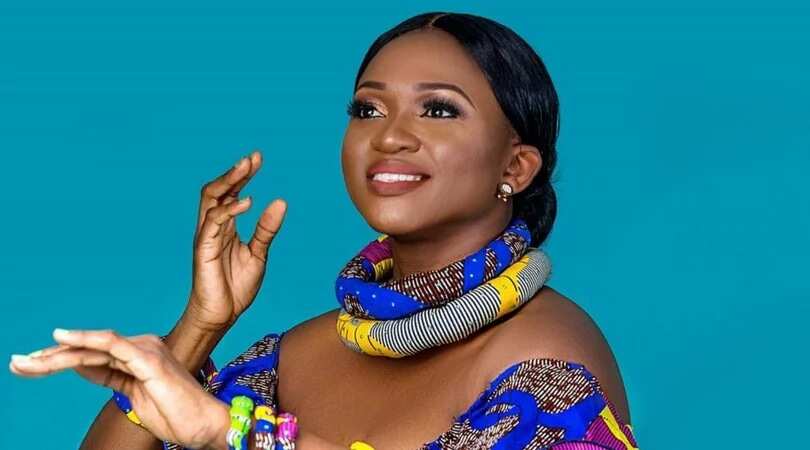 I have come to realise that being someone in the limelight, you have to guard your territory, I have been in that space where... I wouldn't say mine was depression, mine was anger management, it was a kind of depression but the only way I could express myself was through anger.
READ ALSO: Paul would insult my wife and kids, yet expect us to perform together - Peter Okoye
I remember that time, that was the year we got signed as Glo ambassadors so actually my career was doing really good. I just released my album, I was nominated in four categories in World Music Awards every year, money dey come.
But I had anger issues, why because I just didn't see myself the way I wanted to see myself. I saw myself through everybody's eye. I would look at you and whatever you tell me about me is what I would accept.
I remember one time I was so angry, I didn't want to break my TV because na me pay for the tv, I broke my phone, can you imagine holding a phone and bending it like literally bending it, you can imagine the rage for being able to break a phone," she told Pulse.
Going further, she explained that she is a different person when she is out in public, but she reverts to her normal self as soon as she goes home.
I have come to realise that you have to guard yourself, you have to understand what is going on around you. You are in the limelight, there is Waje and there is Ebele, Waje is now, we are having this interview, Ebele is when I enter my house, don't come and tell me anything that is happening in social media and add to a headache that I already have.
The only thing a depressed person needs is your time and love, not your judgment, not telling the person that he has to pray and trust God. Trust me the person knew about that before they went into that state," she added.
PAY ATTENTION: Install our latest app for Android and read the best news about Nigeria
Top Nigerian Celebrities' Kids You Can't Stop Admire | Legit.ng TV
Source: Legit.ng