Nigerian breweries and their products
Brewery industry in Nigeria. Some of these prestigious companies have been operating since the 1940's with different products. Read on to find out the history of these companies, their features, and see the overview of the products.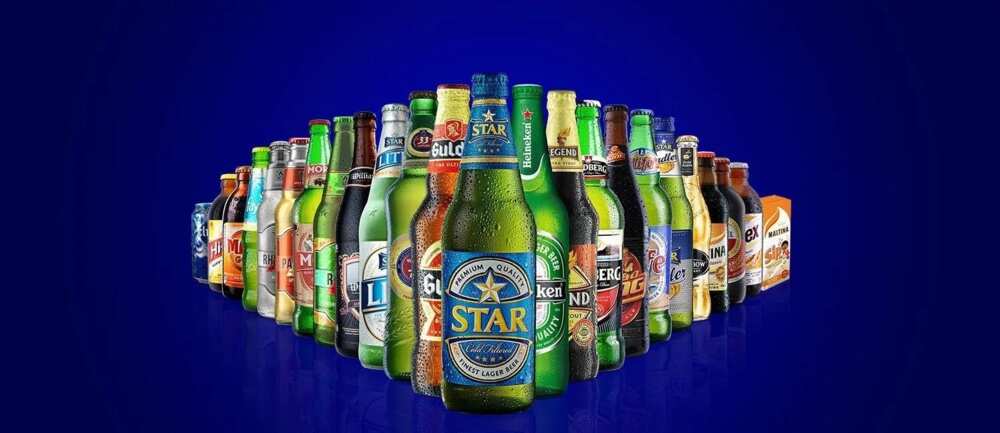 The list of Nigerian breweries
Bature Brewery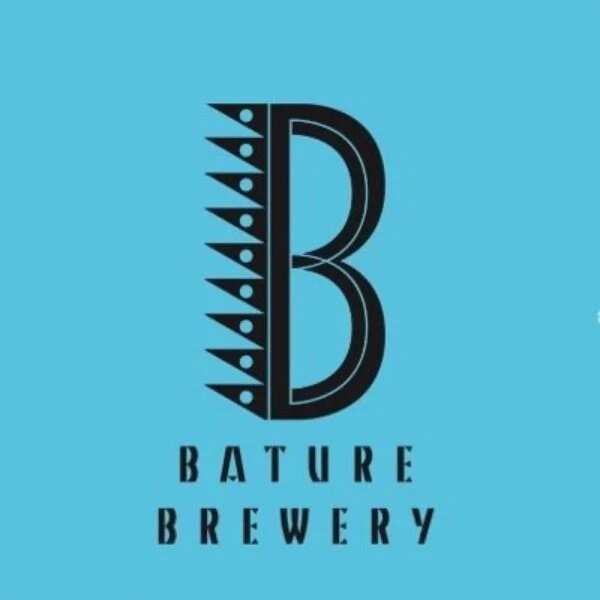 READ ALSO: Top manufacturing industries in Nigeria
This is the first Craft Brewery of the country, and crowdfunded brewery on the territory of West Africa. The brewery is situated in Abuja, it was opened in 2017. Some experts say that this company is a new level in the brewery industry in Nigeria. The main products are high-quality ales and stouts.
The list of products contains:
This is Grapefruit Pale Ale with ABV - 4.2%
Experimental recipe of Ipa with ABV - 5.0%
A significant drink, a visiting card of the company with ABV- 5.8%
Brewed with Nigerian coffee and malts, this is a strong, delicious, unique stout with ABV- 10%.
The installed capacity of the company is 25,000 liters per year.
Guinness Nigeria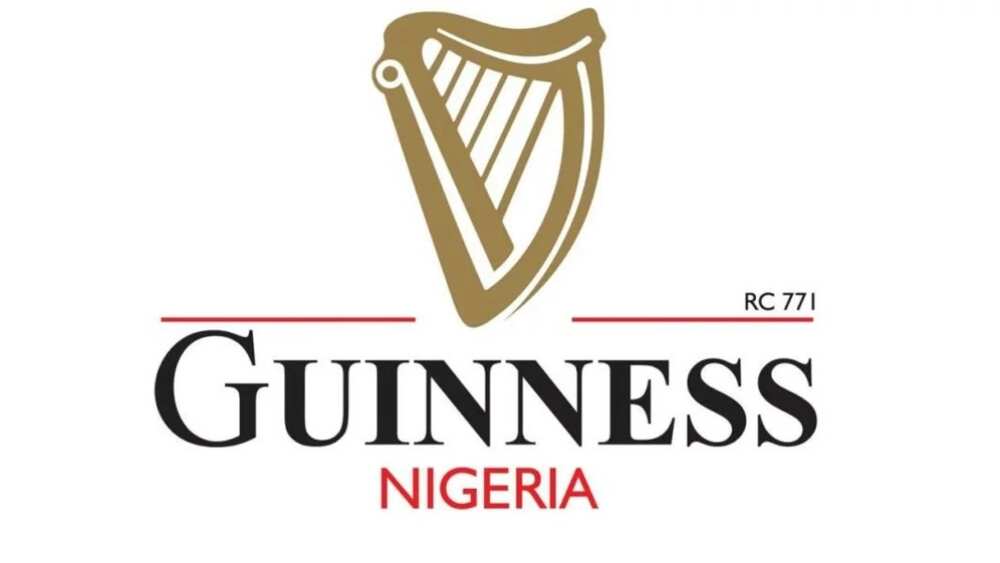 One of the oldest brewery companies in Nigeria, it was established in 1950 in Ikeja, Lagos. It should be said that that the company provides scholarship, medical service, and water supply in rural regions from Northern to Southern Nigeria. See Top 10 enterpreneurs in Nigeria.
The list of products:
Foreign Extra Stout (1962), ABV -7.5%
Harp Lager Beer (1974), ABV - 5.15%
Guinness Extra Smooth (2005) ABV - 6%
Satzenbrau (November 2006)
Harp Lime (2012)
Armstrong Black Lager
Dubic Extra Lager (2012) ABV - 5%
Smirnoff Ice (2006) ABV- 3%
SNAPP (2012) ABV - 5%
Orijin (2013) ABV- 6%
The popular malta (soft drink) drink range includes:
Malta Guinness (1990)
Malta Guinness Low Sugar ( 2012)
Intafact Beverages Limited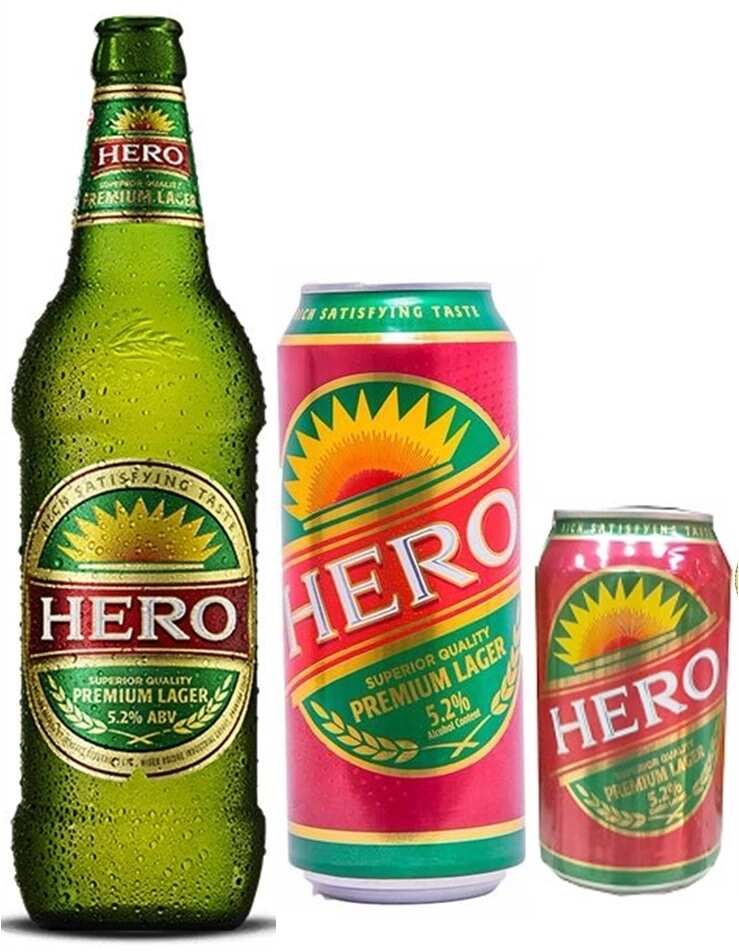 READ ALSO: Legal requirements for starting a business in Nigeria
The company was founded in 1971 in Onitsha, Nigeria. In 2014 the capacity was raised from 700 000 to 2.1 million hectolitres. The main products of the company:
Hero Lager
Castle Milk Stout ABV - 6%
Grand Malt (non-alcoholic)
Beta Malt (non-alcoholic)
International Breweries Plc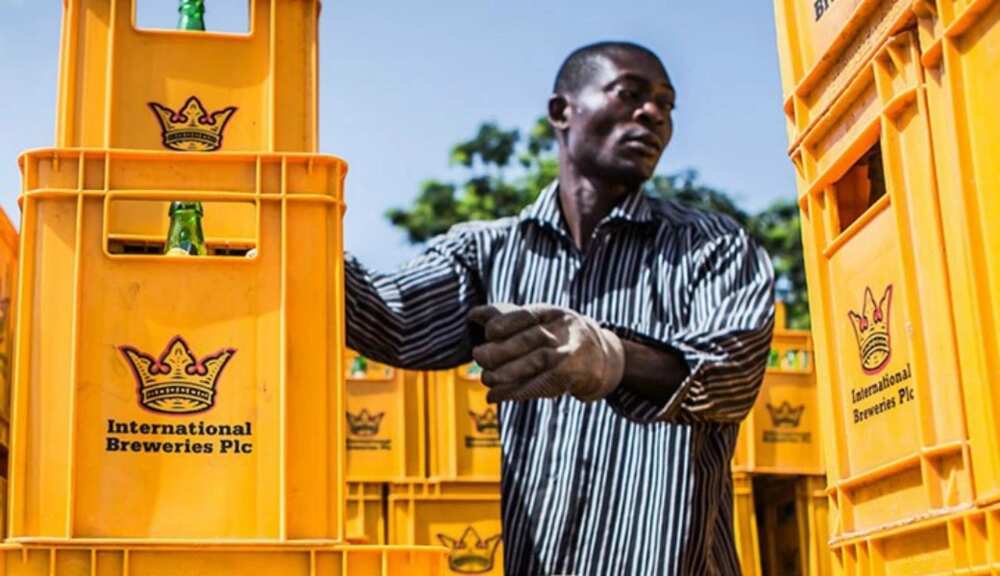 This company began production in 1978 in Ilesa city.
Products:
Trophy lager (1978), a pale lager
Betamalt (1988), a non-alcoholic malt drink
Trophy Black (2013), a dark lager
Mopa Breweries, Ltd.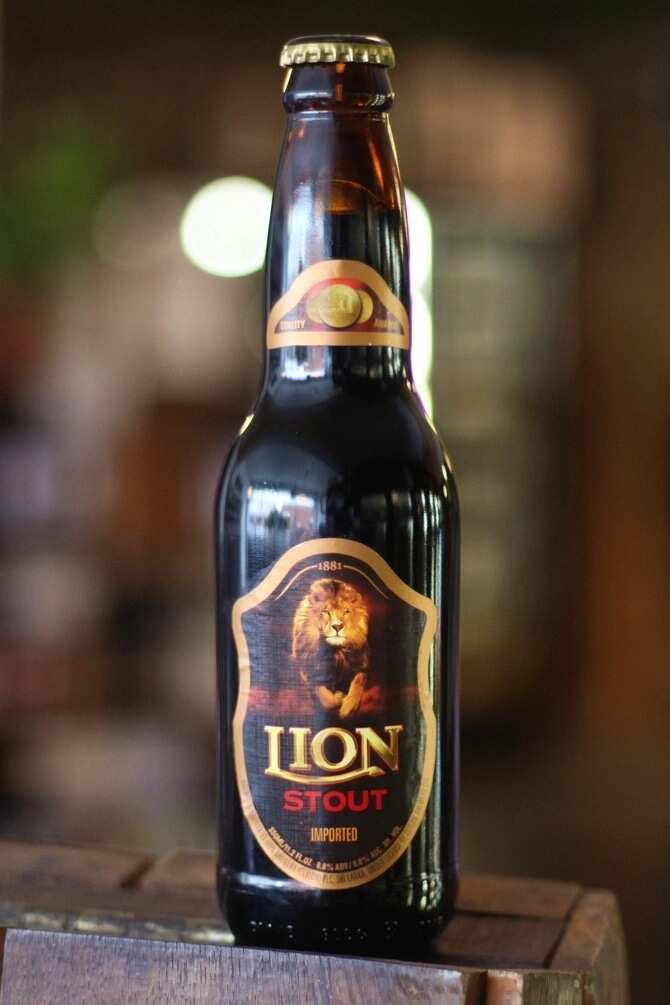 Another important company of brewery in Nigeria. It was founded in Mopa city, Kogi State in 1980. In 2005, the company was bought by Canadian company Alexus-NextGen.
The company produces:
One Lager
Lion Stout (lager)
Non-alcoholic malt beverages
Nigerian Breweries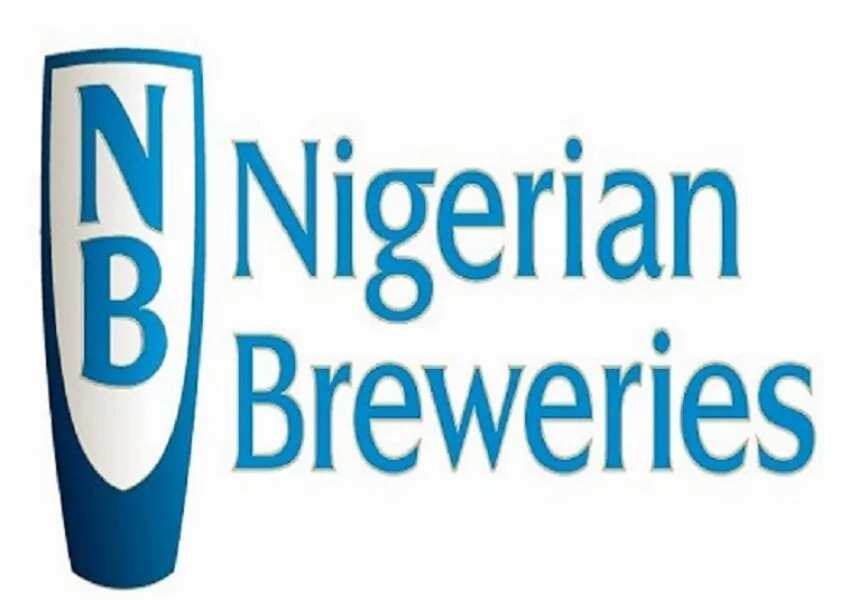 This is known as the largest and the oldest Nigerian breweries, it was founded in 1946.
The list of products:
Star Lager (1949) Pale Lager
Gulder lager beer (1970) Pale Lager
Legend Extra Stout (1992) ABV - 7.5%
Heineken Lager (1998) Premium Lager
Goldberg Lager (2011)
Life Continental Lager (2011)
Star Lite Lager (2014) Pale Lager
Ace Passion Apple Spark (2014)
33 Export Lager (2015)
Williams Dark Ale (2015)
Turbo King Stout (2015)
More Lager (2015)
Breezer (2015)
Ace Roots (2015)
Star Radler (2015)
Ace Rhythm (2015)
Star TripleX (2015)
Strongbow Cider (2015)
Alcohol-free drinks
Maltina (1976)
Pineapple; Maltina Sip-it (2005)
Amstel Malta (1994)
Fayrouz, in pear, pineapple and exotic flavor (2006)
Climax Energy drink
Malta Gold (2011)
Himalt (2015)
Maltex (2015)
Here is the list of Nigerian breweries products and manufacturers. The industry is developing, so we wait for new significant members in the market.
READ ALSO: Top manufacturing companies in Nigeria
Source: List of beers and breweries in Nigeria
Source: Legit.ng