How to use NYSC biometric capture client
Until quite recently, National Youth Service Corps allowed their prospective corps members to use the browser to capture their fingerprints. However, now you can do that only via the NYSC biometric capture client. If you have no idea how it works or even how to install it, let us take you through the whole process.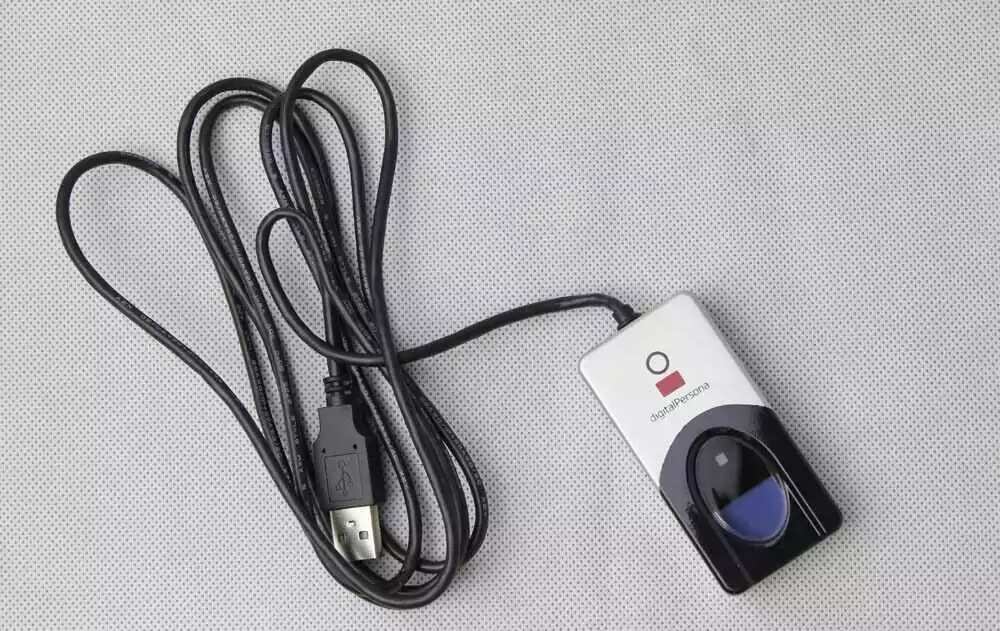 NYSC biometric capture download and install
First of all, let's talk about the NYSC biometric download and install, as well as the equipment you are going to be using. In case you do not know, the only appropriate fingerprint scanner that fits the NYSC Nigeria requirements is the Digital Persona 4500. No other scanners will do. That said, you do not need any additional equipment or license to get your biometric data (well, apart from a computer, but we thought that was obvious).
Once you get the fingerprint scanner, follow these steps to download and install the necessary software:
Click here to go to the page with required files. You will need to download the prerequisite files depending on your system (32-bit or 64-bit). You will also need Microsoft .NET Framework 4 (x86 and x64) and Windows Installer 3.1.
When you download and install additional files, click the 'Install' button and install the biometric software itself. Just follow the steps of the installation guide, and you will be fine.
After the installation is complete, reboot your computer.
If all went well, you should be able to see the NYSC Biometrics Capture icon on your desktop. Double-click it to launch the software.
In order to avoid encountering any errors during the installation process, make sure you are connected to the Internet and install all the prerequisites. It is also recommended to install this software on computers that run Windows 7 or above, as it might not work on older versions of Windows.
Now that you have the software installed, continue reading to figure out how to capture your biometrics with it in order to get on with your application.
How the NYSC biometric capture client works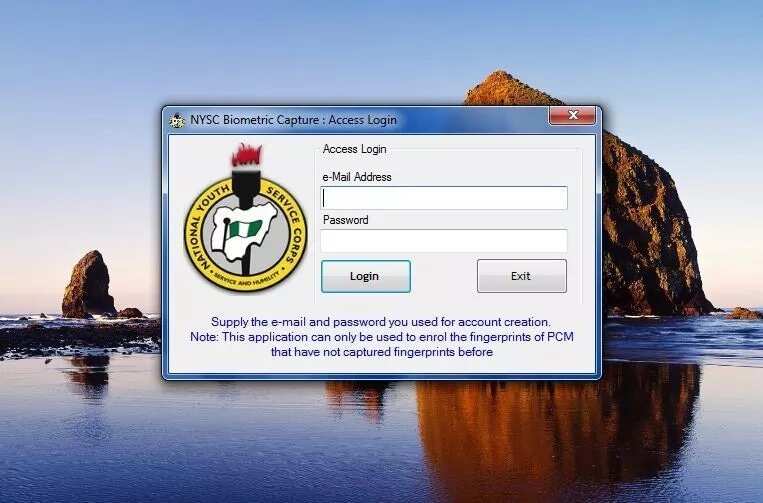 READ ALSO: How to check NYSC call up letter
To be honest, there is nothing too complicated about using the NYSC software once it is installed. Nevertheless, if you would like some direction, here is your step-by-step guide:
When you run the biometrics desktop client, you will be greeted with a log-in window. To begin working with the program, enter the e-mail and password you used when registering for the NYSC.
Once you have entered your log in information, click 'Login'.
After checking the information, plug in your fingerprint scanner if you have not done that already and use it to capture the fingerprints. Make sure that you are using the correct thumbs for scanning.
Repeat the scanning procedure once again to confirm your fingerprints and save them.
If you are successful, a message should appear saying that your fingerprints have been successfully captured. To continue with your NYSC application process, proceed to the main website.
Now you can see that even though you can no longer capture your biometric for NYSC online, it is actually not that hard to use the capturing software. As long as you install everything that is required and follow directions, you should be just fine. So good luck on your application!
READ ALSO: What is NYSC discharge number?
Source: Legit.ng