- A 15-year-old Nigerian boy was recently stabbed to death in London by a group of boys
- According to reports, the incident happened at a birthday party during what was described as a brawl
- Three teenagers have been arrested in connection with the murder
Jordan Gbolade Jaiyeola, a 15-year-old teenage boy from East London had gone to celebrate with a friend on his 16th birthday but little did he know it would be the end of his life. He was reportedly stabbed to death after up to 100 youths mobbed the event in Romford, East London, on the night of Saturday, June 23.
Jordan Douherty as he was locally known, was knifed to death after a large group of youths were turned away from the party because the venue was filled to capacity.
Three teenagers were arrested following the stabbing in Romford, East London, which would be the 51st fatal stabbing in the capital this year. They were later taken to separate police station for proper interrogation. A forensic cordon remained in place at the scene as detectives quizzed the three murder suspects.
READ ALSO: Breaking: Dbanj's one-year-old son Daniel III passes on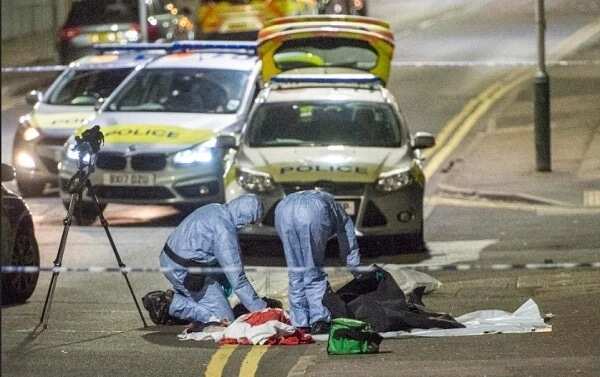 An eyewitness identified as Conor Rufus had this to say: "Some people were running toward the body, some people were running away, there were cars coming and picking people up. It was all kicking off. There was all this screaming."
A teenage witness, who gave her name only as Ellie, added: "There were two or three boys screaming 'he's not moving', 'he's dead'. There were paramedics doing shocks and CPR on him for quite a while.After, he was just laying there with a white sheet over him, it was covered in blood."
READ ALSO: Legendary footballer, Jay Jay Okocha's daughter causes massive stir on social media with new photos
According to reports, Jordan was a drill rap artiste who went under the alias Young Valenti. The aspiring rap star Jordan appeared in a number of YouTube videos with the group C17.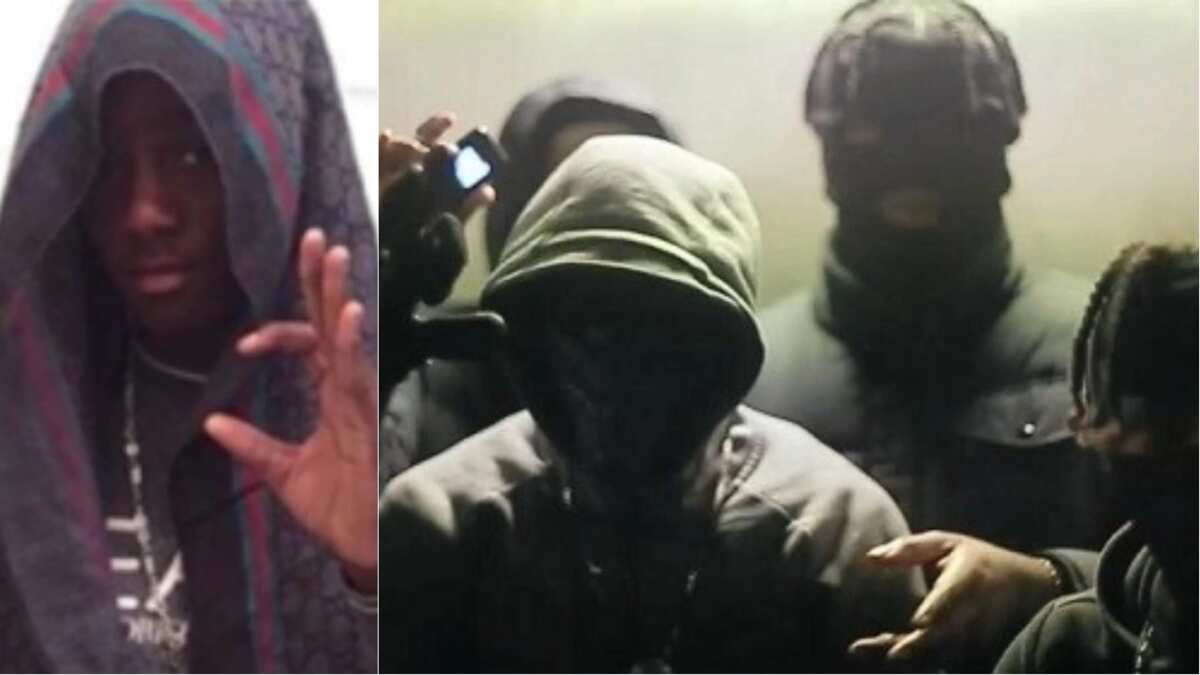 His brother was Valenti. Their lyrics reference gang and knife violence, rapping about using "skengs" and "shanks" (knives) to "dip" and "splash" (stab) their "opps" (gang rivals). Drill rap is a hip-hop subgenre that is said to be driving the feuding gang war in London.
This would be the 51st stabbing in East London and 1,300 knife crimes across the country since January.
PAY ATTENTION: Get the Latest Nigerian News on Legit.ng News App
Get the hottest gist on Naija Uncensored Facebook Group
What is the problem with Nigeria? | Street Gist on Legit.ng TV: