If you have been looking for where to learn how to cook couscous, then we are right here to help you. Couscous is very tasty and nutricius so, it will definitely be a perfect solution for your healthy diet. We have prepared some of the most delicious and easiest recipes just for you.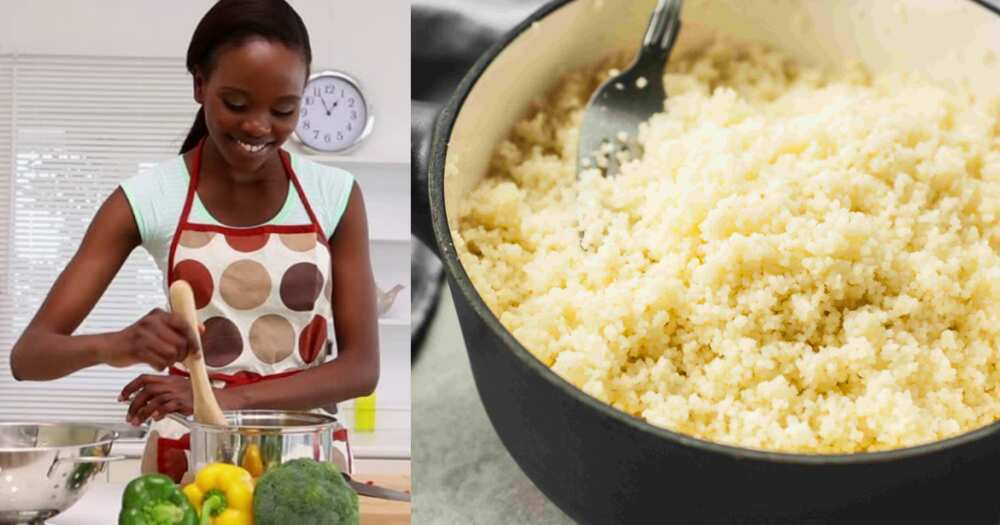 Best couscous recipes
The method of preparing couscous was developed in Africa, particularly in the northern part. This dish is very popular because it can be stored for a long time and can be cooked very quickly. At the same time, couscous is a dish that speedily and permanently nourishes your body. Couscous is very easy-to-cook. So, let's start with the traditional easy couscous recipes. To prepare couscous, you will need the following ingredients:
couscous - 1 cup
hot water - 1 and 1/2 of a cup
salt and sugar to taste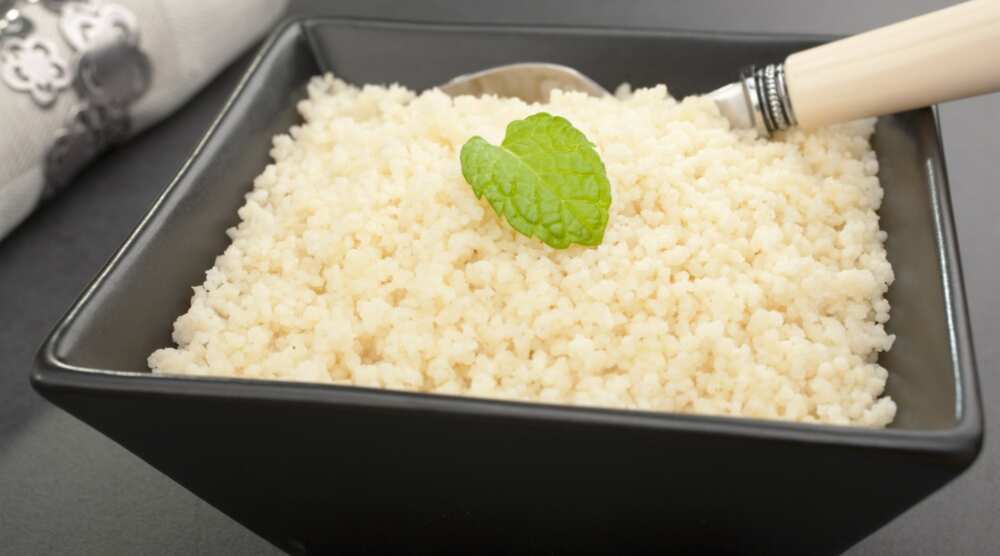 Preparation:
Pour out couscous into a saucepan and add hot water to it. Then cover the pan tightly and let it infusing for about 5-7 minutes. After that, gently beat the couscous with a fork so that it becomes crumbly.
If you want couscous to be crumbly, you need one cup of couscous and one cup of water. For more gentle consistency, use one cup of couscous and two glasses of water. The first option can be used as an addition to the salads or fresh vegetables and greens. And the second one is suitable as a side dish, especially for meat, fish and poultry.
How to cook couscous in Nigeria
This recipe of couscous is the most popular in Nigeria. It is also effortless and can be considered the most nourishing recipe among all others.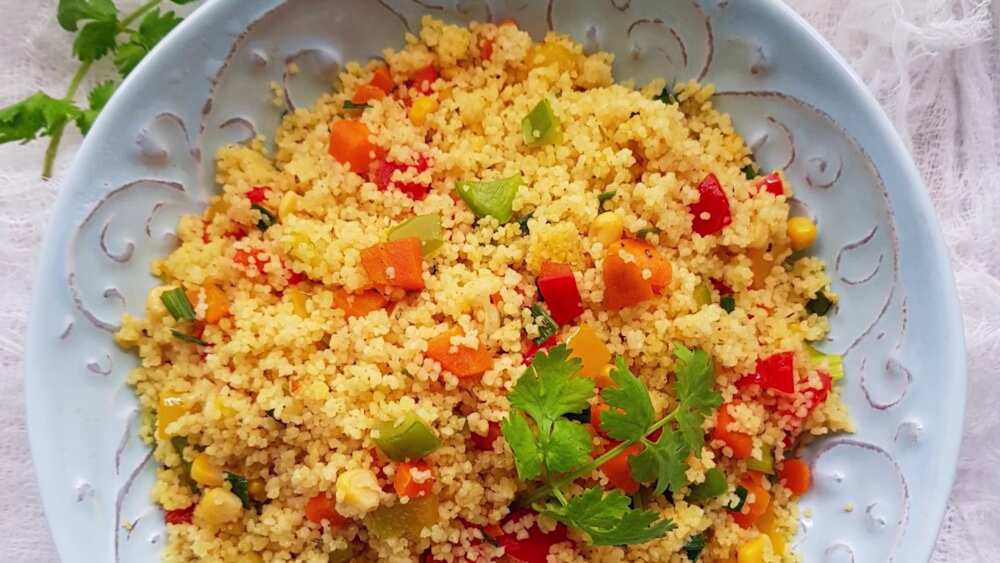 Ingredients:
couscous - one and a half of a cup
chicken stock - one and a half of a cup
fresh chopped vegetables, greens, and mushrooms (sweet peppers, tomatoes, onions, mushrooms and bunching onion) - two cups
ground pepper - 1/2 of a teaspoon
salt - 1/2 of a teaspoon
Magi cube - 1/2 of a piece
olive oil - two tablespoons

Preparation:
Firstly,the chicken broth, then pour couscous into it. Then, immediately take off the pot of couscous off the stove and let it sit for about five minutes.
Meanwhile, preheat oil in a deep frying pan, and then add chopped vegetables to it, season everything well and cook until its ready. Cooking time will take approximately 4-5 minutes. When the couscous has soaked the chicken broth, beat it a little bit with a fork and mix in the fried vegetables. That's it our Nigerian couscous is ready!
Vegetable salad with couscous
Couscous is an essential component of many cuisines of the world. It is low-calorie, and perfectly combined with meat, seafood, cheese, and vegetables. Adherents of a healthy lifestyle highly appreciate couscous and use it generously in their meal plans. Let's check one of the best couscous salad recipes.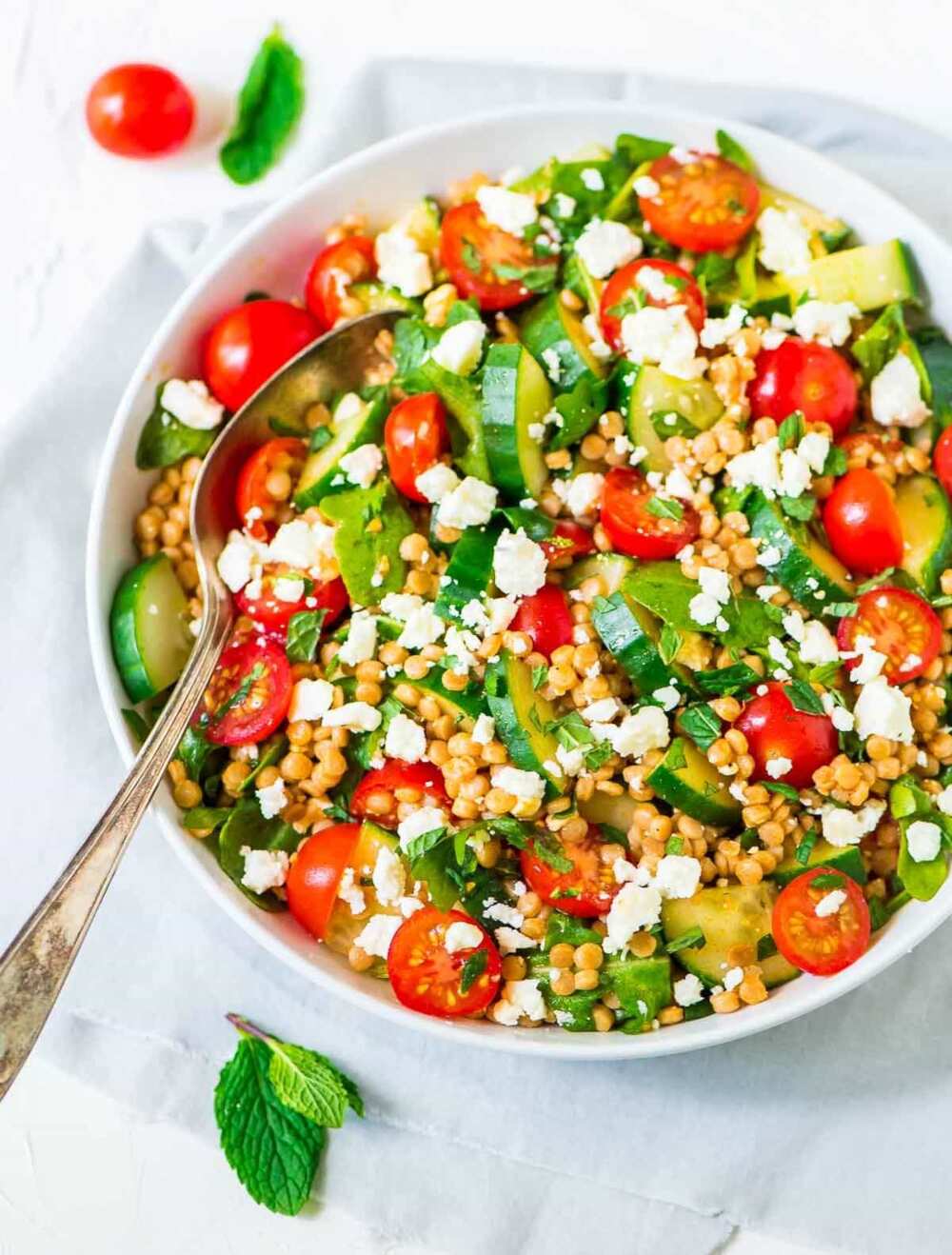 READ ALSO: How to cook coconut rice with coconut milk
For this recipe, you will need:
couscous - 200g
olive oil - 2 tablespoons
cheese - 200 g
sweet pepper - 1
tomatoes - 200g
lemon juice - 2 tablespoons
salt, ground pepper and other seasonings to your taste
Preparation:
Pour a cup of boiled water into the pot of couscous, then add two tablespoons of olive oil and salt. Mix everything thoroughly and cover with a lid, leave it for about 15 minutes. Meanwhile, cut vegetables and cheese into cubes. Add the veggies into the couscous after it must have soaked up the hot water, season everything and stir one more time. Your salad is ready to be served. Bon appetit!
How to cook couscous with vegetables
With this recipe, you will be able to taste couscous in its full glory. Vegetables provide it with special juiciness and richer taste. This is a great side course for meat or poultry. You can customize this recipe and add more veggies if you want to.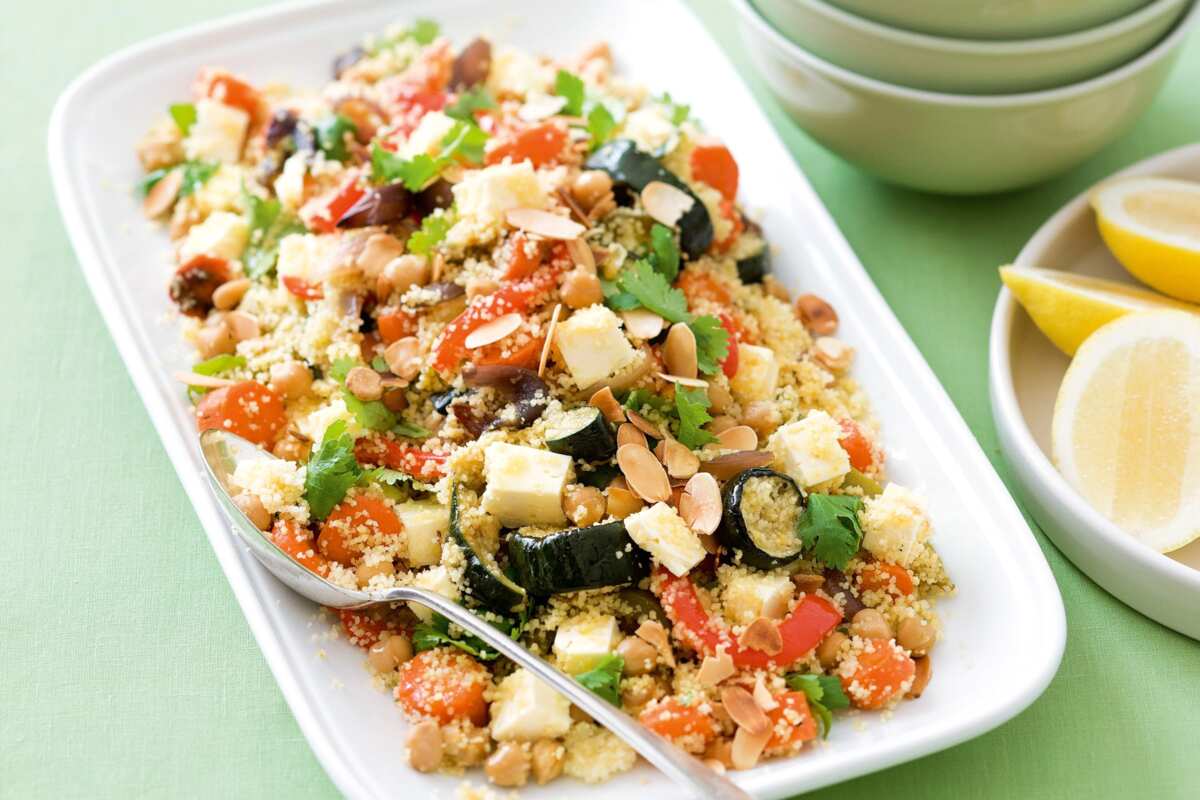 READ ALSO: Nigerian breakfast recipes for weight loss
Ingredients:
couscous - 200g
sweet pepper - 1 large
onions - 2 medium-sized
carrot - 1
garlic - 2 cloves
hot boiled water or chicken broth - 400 ml
salt to taste.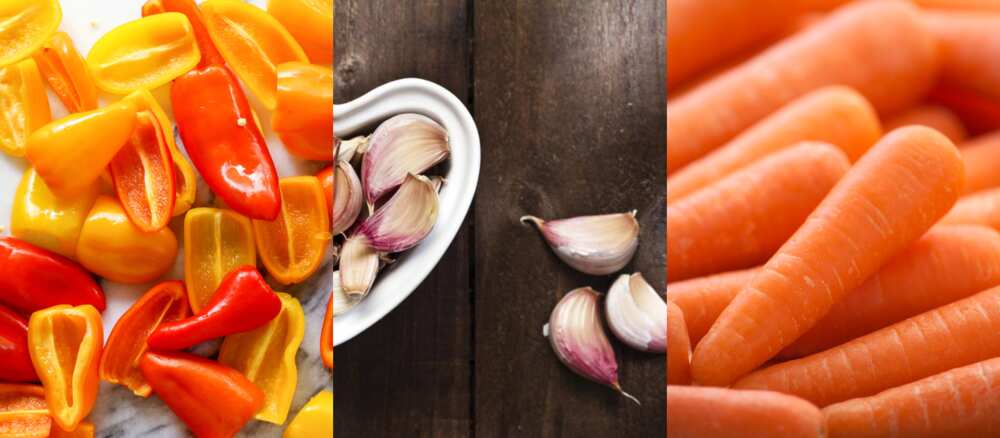 Preparation:
First, chop the onions and carrots finely. Then, preheat four tablespoons of olive or vegetable oil in a frying pan. Next, pour the vegetables into it and fry on medium heat. Cook the vegetables for about 5-6 minutes.
Then, add chopped, onions and carrots to the veggies. Mix the ingredients on low heat for 5-7 minutes. Finally, add chopped garlic to the vegetables and cook for one more minute or maybe even less.
Then, pour in broth or water, add salt to taste and boil everything together. Now, it is time to add our couscous. Mix the ingredients thoroughly, remove the saucepan from the heat, cover with a lid and set aside for 5 minutes. When the couscous is ready, beat the mixture with a fork. And the dish is ready to be served. Have a nice meal!
This is our list of couscous recipes, which everyone can find easy and tasty. We highly recommend you try them.
READ ALSO: Couscous recipe with chicken and vegetables