Actress Kemi Afolabi biography and family
Kemi Afolabi has been known to many as a famous Nollywood star. But what do you actually know about her? If you think that your knowledge on this actress is quite limited, then check out our Kemi Afolabi biography, where we will talk about her early years, career and personal life.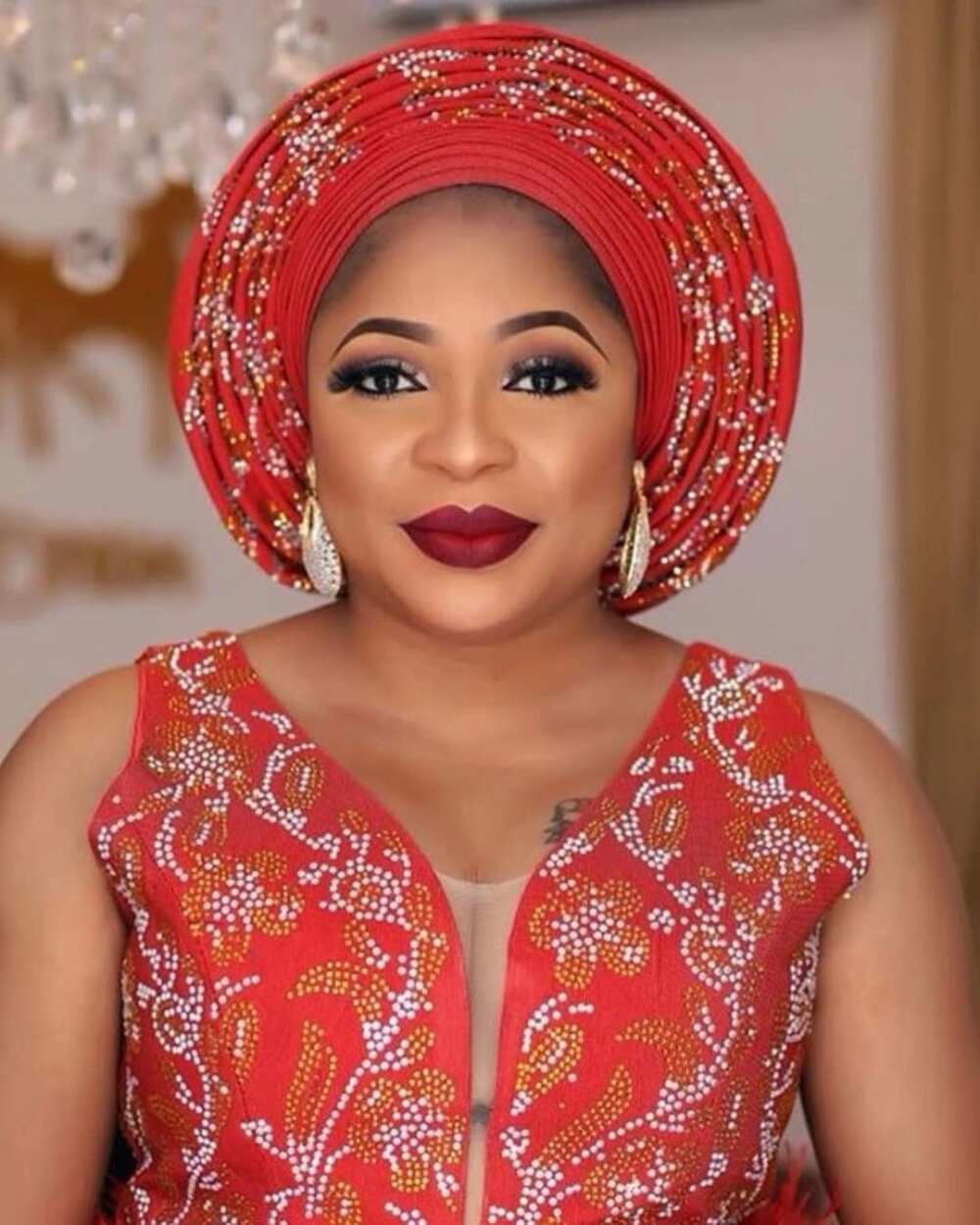 Kemi Afolabi actress profile
Kemi was born on April 28, 1978 in Lagos. This means that Kemi Afolabi age is 40 years old. However, when you look at her pictures, it is hard to believe that!
She went to Tunwase Nursery & Primary School to receive her primary education. Her secondary school years were spent at Our Lady of Apostles School and A-Z International School. Later, Afolabi attended the University of Lagos, where she received her LLB Honours degree in Law.
When she was in her final year at unilag, students from the department of Creative Arts invited her to participate in their theatre production. The show must have been a success, as Kemi decided that maybe law was not really her thing, so she went into acting instead.
The first movie she starred in was the Yoruba movie Alagba. However, not very long after that, Afolabi decided to take a break from acting, leaving the industry for nearly five years (2008-2013). That said, it seems the break did not have any negative impact on her career. On the contrary, while she was away, Kemi started writing scripts, so when she returned, she was ready to produce some movies.
In 2016, her efforts were recognised, as the actress won the Best Yoruba Actress of the Year at the 2016 City People Awards, as well as Most Prominent Actress at the 2016 Odua Image Awards. In addition to that, she also received the Best Yoruba Movie Producer of the Year award at the City People Awards.
Kemi has her own production company called Kaas and Dee Entertainment, the goal of which is to create quality content that can entertain and educate. For instance, her newest movie Mo'dorisa is meant to showcase the strength women possess that they might not even know about.
The actress has lots of interests outside of her work. For instance, she loves to cook for her family, as it brings her immense joy to spend some quality time with her family. She also enjoys watching her own movies, as it allows her to notice her mistakes, analyse them and improve in time for the next movie. Kemi is a fashionista, too. You can spot her wearing designer clothes and accessories. She is particularly fond of Gucci.
You might have noticed that we have barely said anything about the actress' personal life. Well, that is because she has been keeping it as private as she could until about a year ago. Let's talk about that in a little more detail.
Kemi Afolabi marriage life
READ ALSO: Mercy Aigbe children
For the longest time, Kemi Afolabi chose not to share the details of her personal life with the public. People kept speculating about it until she finally came out to address the rumours. It turned out that she has long been married to her beau from the UK Wale Adesipe.
According to her, Kemi Afolabi husband is an engineer and a building contractor. Adesipe is a graduate of Luton's University of Bedforshire. He is also a very quiet person, which is probably why Kemi decided to hide him for so long.
The couple met almost a decade ago in Ibadan at an engagement ceremony of one of Kemi's friends. They hit it off quite fast, and soon they were engaged as well. If you have been following the actress for quite a while, you might remember the time she left the industry for a while. That was when she had her engagement.
Kemi and Wale had a small and quiet engagement ceremony in Okota, Lagos, which was held at the house of Afolabi's father. Not long after, she found out that she was pregnant, so Adesipe took her to the UK to have the child. About eight years ago, a little girl by the name of Darasimi was born. Around the same time, Kemi Afolabi wedding happened, but it was a very small family affair, so there were no pictures from that special event.
These days, the actress does not hide her family any longer. Not only has she added her husband's last name to her Instagram handle (@kemiafolabiadesipe, by the way), but she also loves posting photos of her family looking happy as ever! Kemi admitted that the bond between her and her husband is incredibly strong, even despite all the controversies that come with a career in acting.
Kemi Afolabi is a talented actress, devoted wife and a wonderful mother. She loves doing what she does, but never forgets about family. We hope to see more of her soon. In the meantime, let's celebrate all the amazing things she has already achieved.
READ ALSO: Bukky Ajayi biography and family
Source: Legit.ng