Nigeria drivers license renewal application guide
Will your driver's license terminate soon? You definitely want to follow our Nigeria driver's license renewal application guide and receive an updated document to drive on the roads of our home country. You do not want to get into trouble with regulations, right? This means you are highly advised to renew the license in time and stay safe and happy.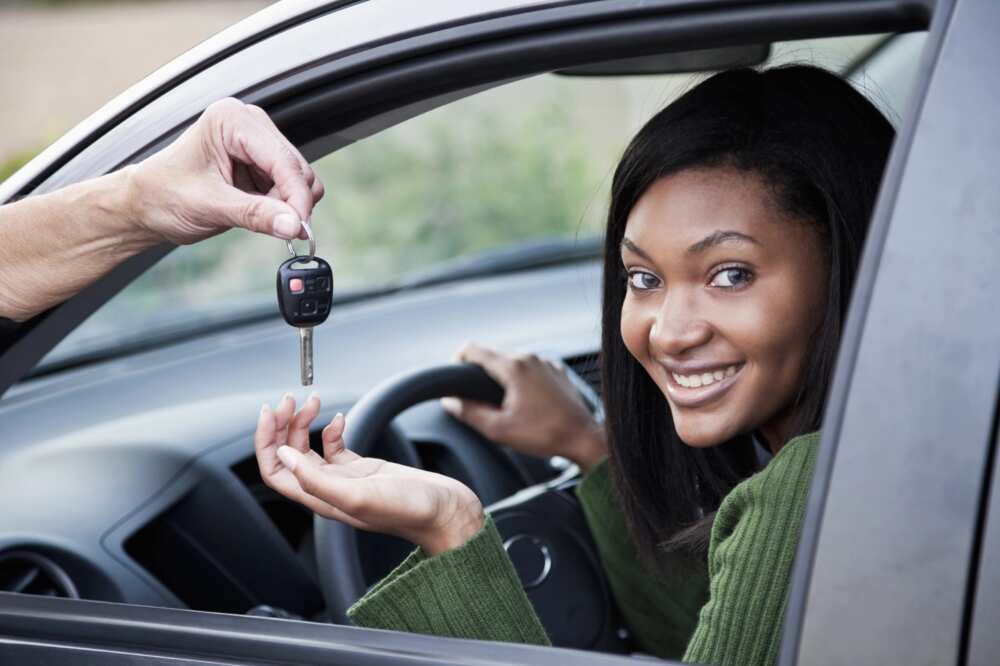 Federal Road Safety Commission
FRSC or Federal Road Safety Commission is an official organization in Nigeria that is in control of issuing, renewing, and re-issuing each citizen a driver's license.
The official FRSC's website is https://www.nigeriadriverslicence.org. This is the only permitted place to obtain your driver's license or renew it.
Each new document has the validity of 3 years. This means that each Nigerian driver has to renew his or her driver's license once in every three years.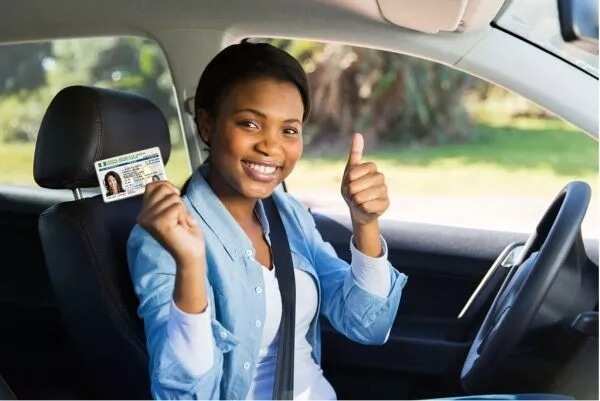 Driver's license renewal
The practice of Nigerian driver's license renewal is simple compared to obtaining your first one or re-issuing a new document in case you have lost your previous one or someone has stolen it from you. There is no need to perform the driving test once again or prove that you already know how to drive in theory and practice.
We have created a step by step Nigeria driver's license renewal application guide so that each citizen of Nigeria whose document is about to expire can renew it as soon as possible to avoid any potential issues with the law.
READ ALSO: How to make national driver license check in Nigeria
Below you will learn what you should do in order to complete vehicle license renewal in Nigeria:
Step 1. Go to the authorized Federal Road Safety Commission website and look at the upper menu. You will find DL Application option. Hover your mouth over this field and it will let you preview the drop-down list of three available options:
New Driver's Licence
Renewal of Driver's Licence
Re-issue of Driver's Licence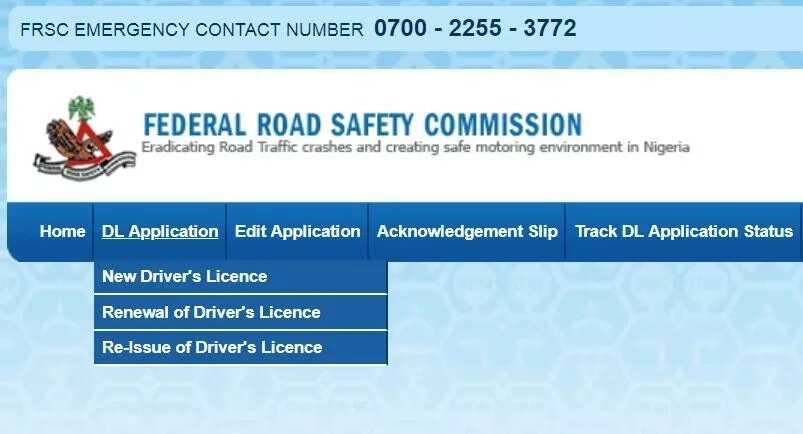 Step 2. Click on vehicle license renewal in Nigeria option 'Renewal of Driver's Licence' or simply enter this direct link instead of performing these two steps: https://www.nigeriadriverslicence.org/dlApplication/renew.
Step 3. Here are the two fields shown for Nigerian driver's license renewal:
Your original driver's license number
Your date of birth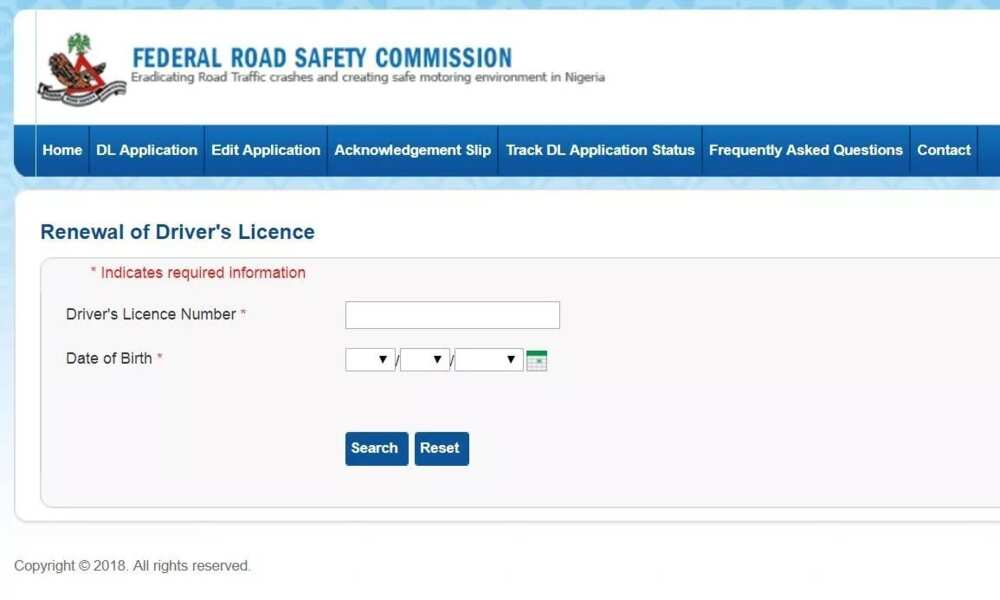 Step 4. You should complete both fields and press on 'Search' button to proceed.
Step 5. FRSC will quickly go through its own database of all driver's license ever issued to the citizens of Nigeria. You should wait a bit until this search is performed online.
Step 6. Now you will have to follow the prompts on how to renew your document. Make sure you complete the application form and print your Acknowledgement Slip. You will need to have the printed version when you visit your local Federal Road Safety Commission office, where you are asked to provide biometric data.
Step 7. Visit your local bank or pay for the license renewal online. Both payment methods are working and accepted by FRSC. The official fee is approximately 6,000 Naira. However, many people report that it can really cost you way more than this (sometimes, even twice more).
Step 8. As soon as you make a payment and provide all the data required for successful vehicle licence renewal in Nigeria, you will receive a temporary document with the 60-day validity period. You can use it to drive without any issues with Nigerian law, and your renewed license should be ready by the time the temporary document expires.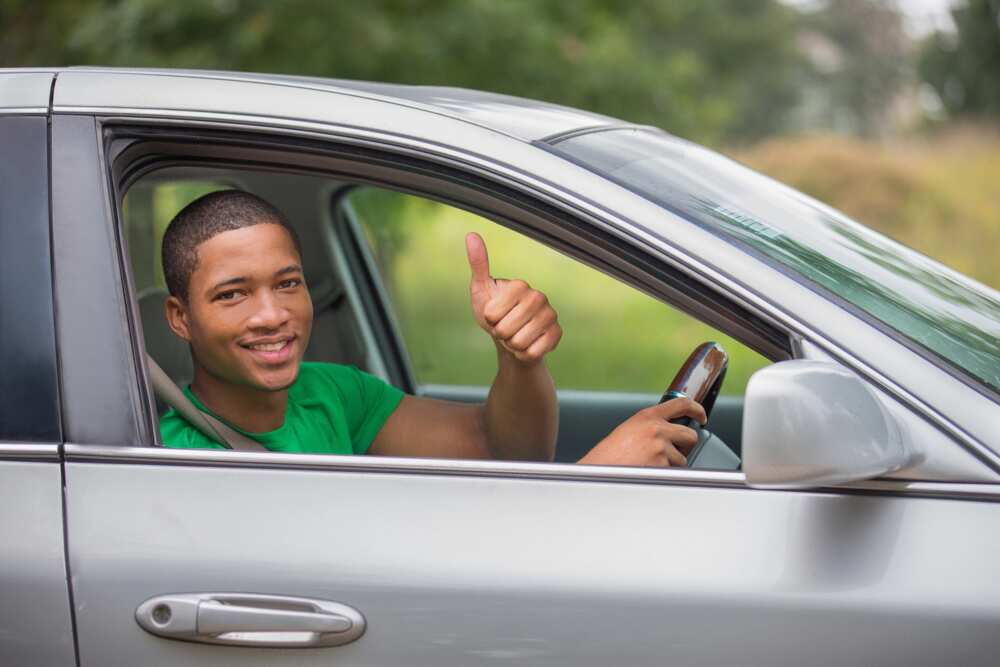 If you choose to pay online and have time to visit your FRSC center, it can take you one day to complete all the documents and submit all the data required for license renewal. The document itself should be ready within 60 days, although sometimes it can take longer than 2 months to receive an official driver's license instead of a temporary one.
P.S. Usually, you need to complete our Nigeria drivers license renewal application guide about 1 month before your document expires.
We hope this instruction is useful and will help you avoid all the problems with the law and continue driving across Nigeria.
READ ALSO: Nigeria drivers license price
Source: Legit.ng