Latest beads in vogue this season
What are latest beads in vogue this season? Every lady wants to look beautiful. It's possible to make any look more interesting and individual adding beads designs picked up properly. Inexpensive but aesthetic jewelry allows you to experiment with images, looking different every time.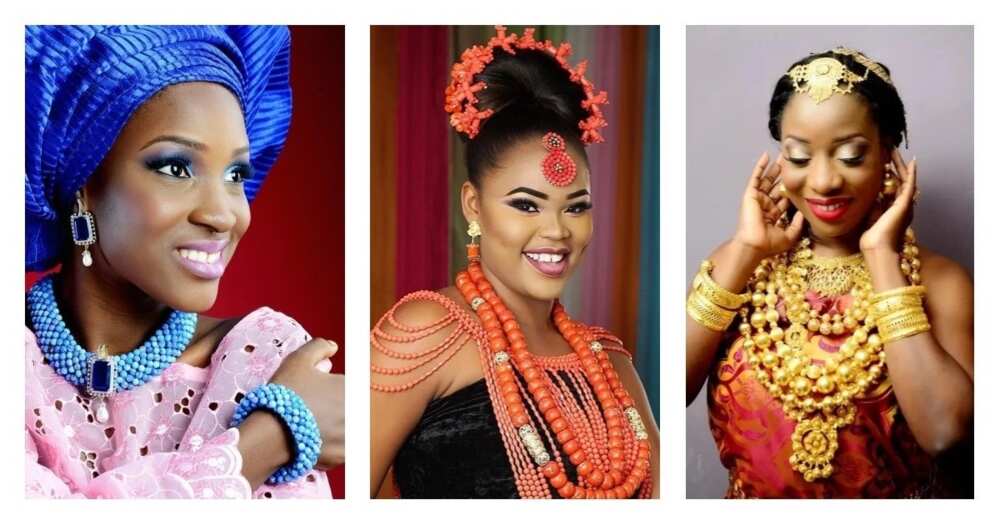 The fashion for beads changes over time. To be in a trend, it's worth keeping an eye on what is relevant today. This post will help you to understand the latest trends in the world of current bead designs.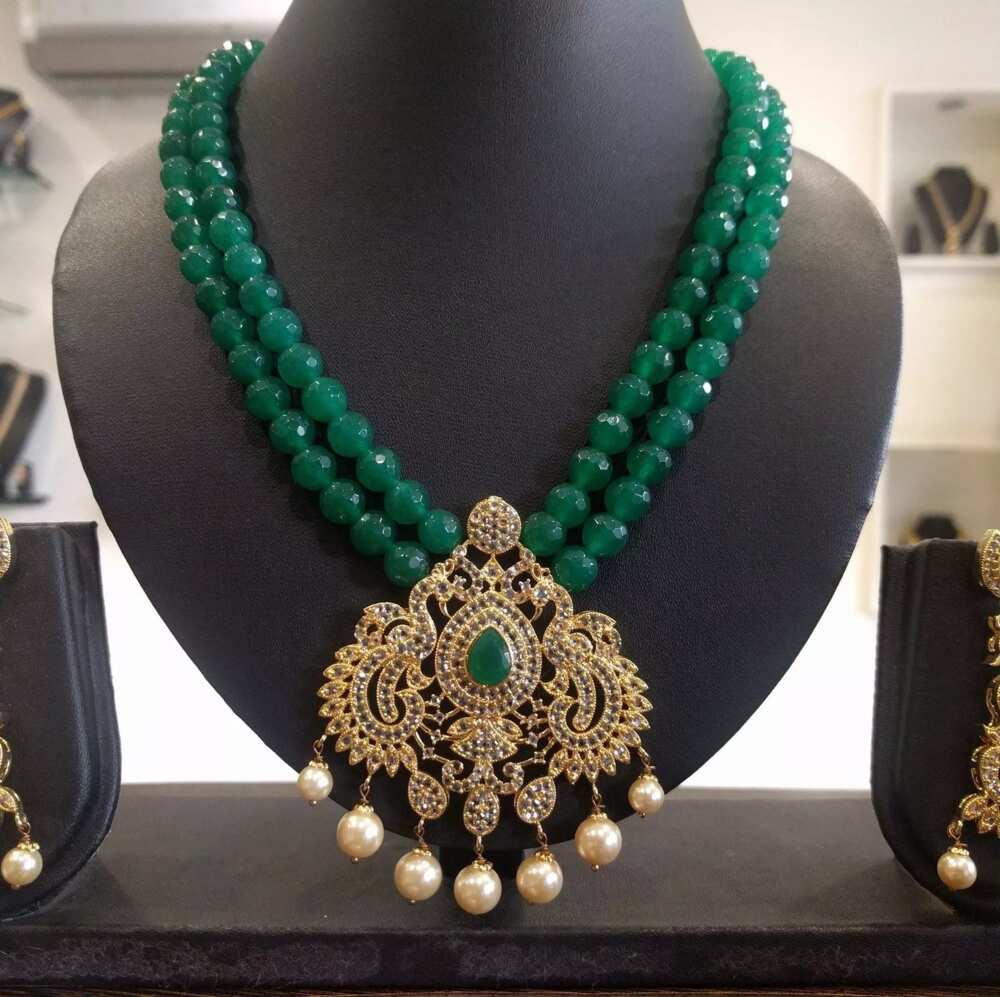 During the last century, accessories have constantly been changing. Thus every decade inspires designers to create unusual vintage and retro accessories.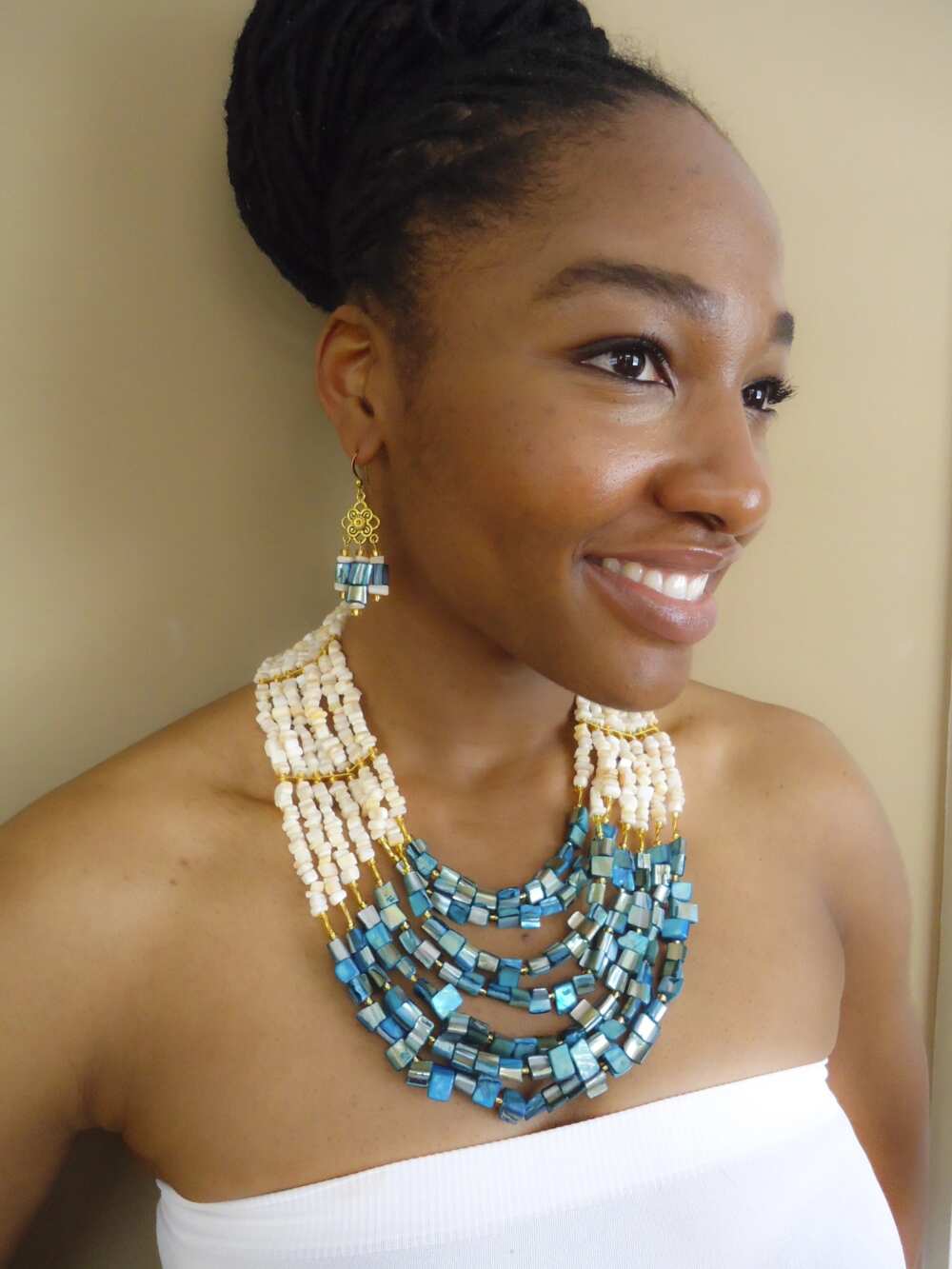 In 2018 beads are the central place in styling. Experts say that jewelry in the new season is much more important than bags or shoes.
Modern collections include all kinds of rings and earrings in the grunge style, bracelets with folk motifs, ethnic beads and necklaces, tiaras and luxury brooches.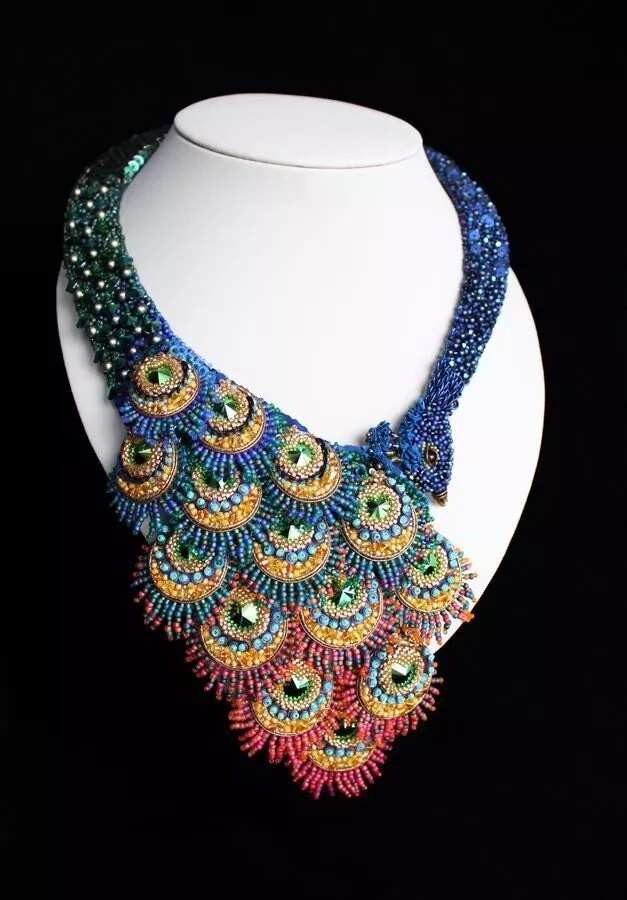 The main trends in latest bead designs
At the top of fashion, there are a lot of items with multi-layered ornaments and three-dimensional details. It allows you to ensure the uniqueness of accessories and add variety to your style.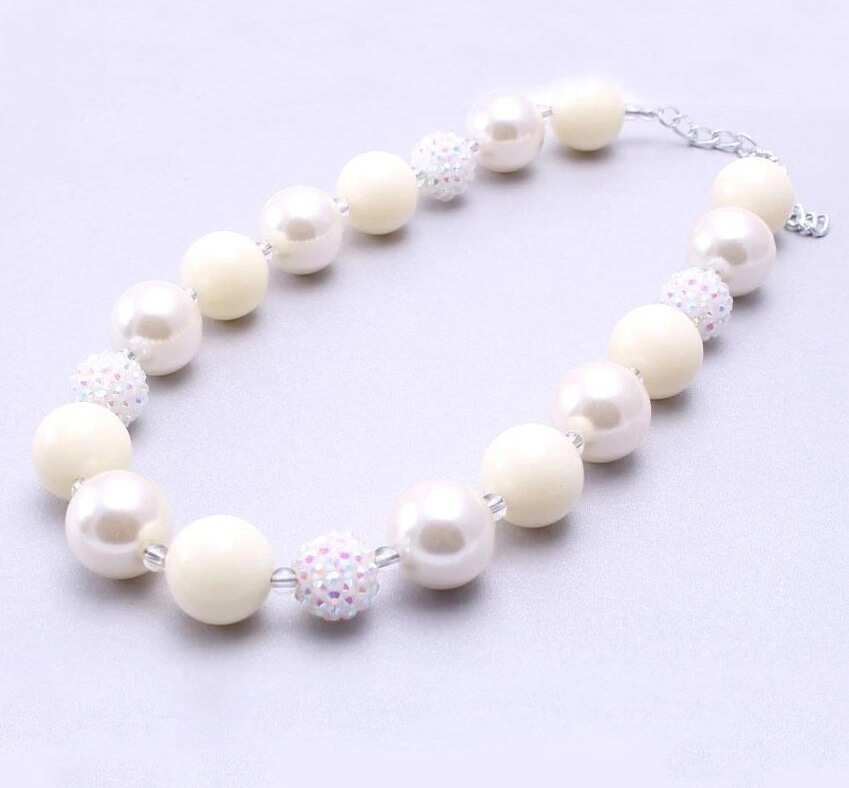 You can emphasize your femininity with beautiful beads like pearls. Pastel and light colors emphasize femininity and perfectly fit classic suits and dresses.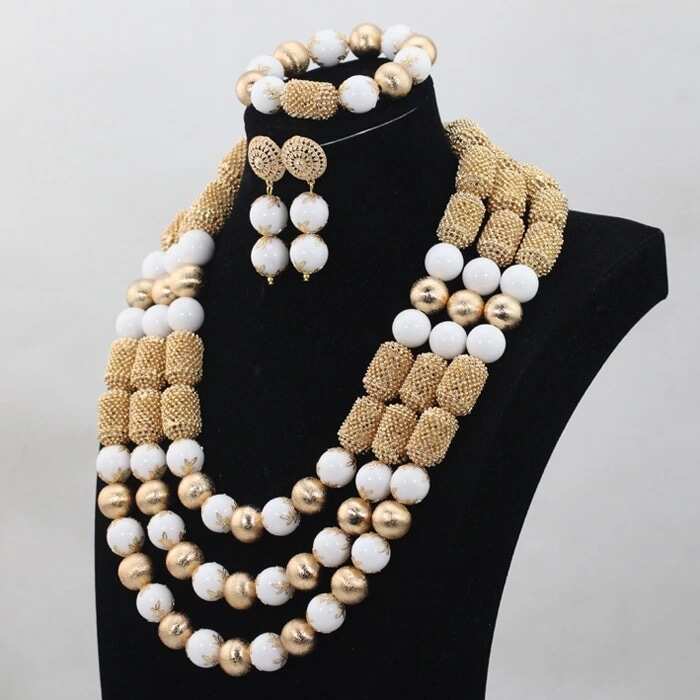 Along with artificial pearls, beaded designs decorated with semiprecious stones, for example, rock crystal, jasper or turquoise are popular too. Large jewelry with massive stones looks attractive, especially on women with extra pounds.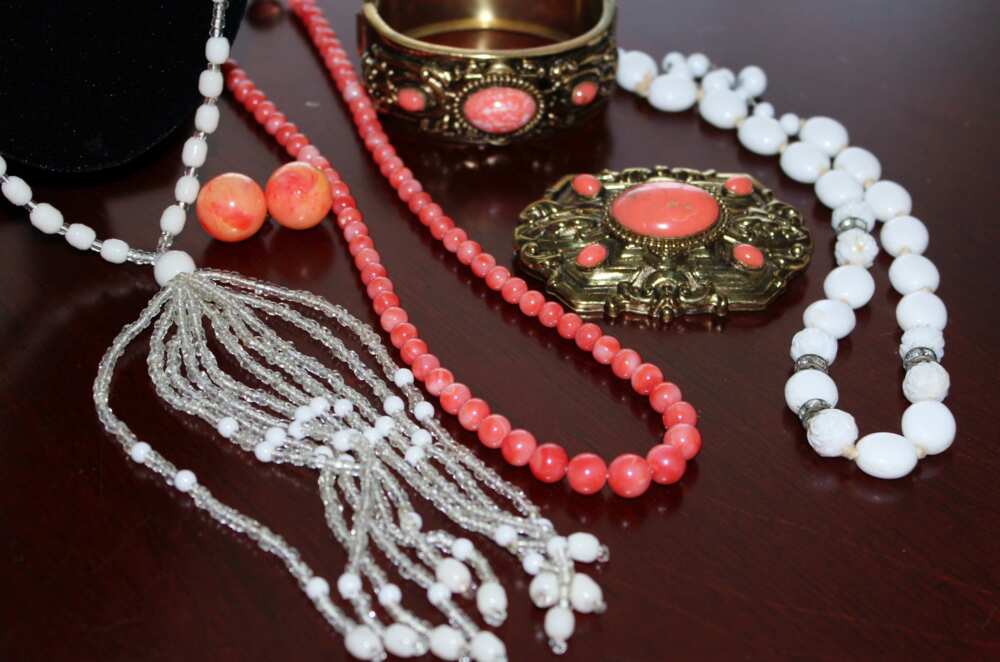 Another trend of this season is a combination of various details in different styles. So, for example, a massive ring perfectly matches with a thin exquisite bracelet or weightless pendant. Massive earrings fit thin rings.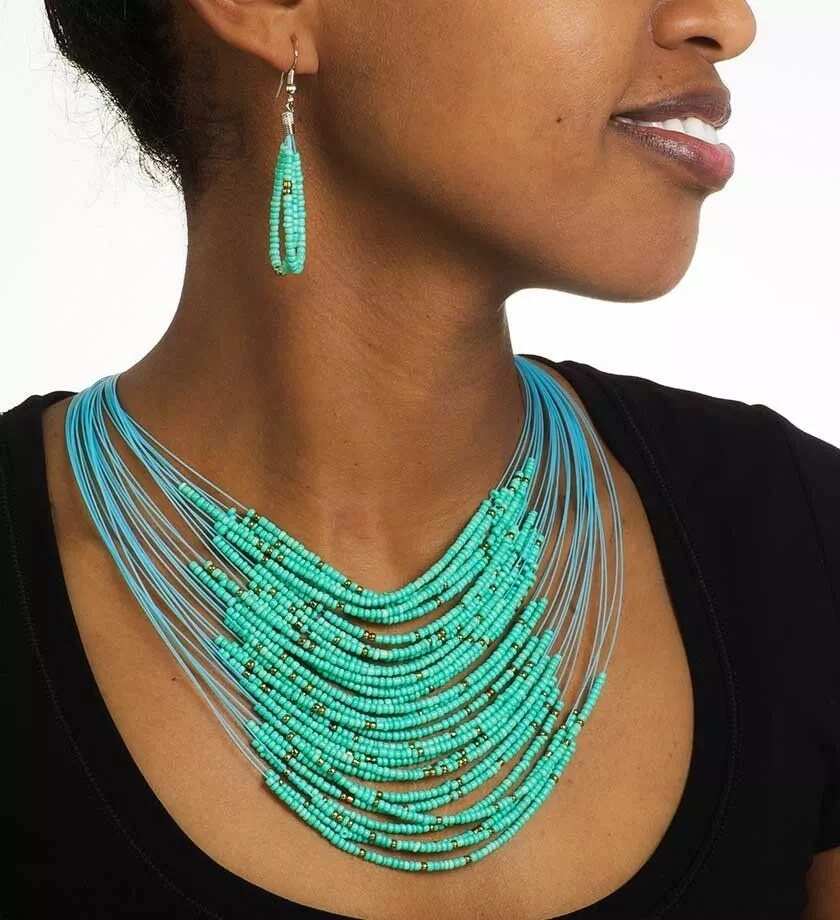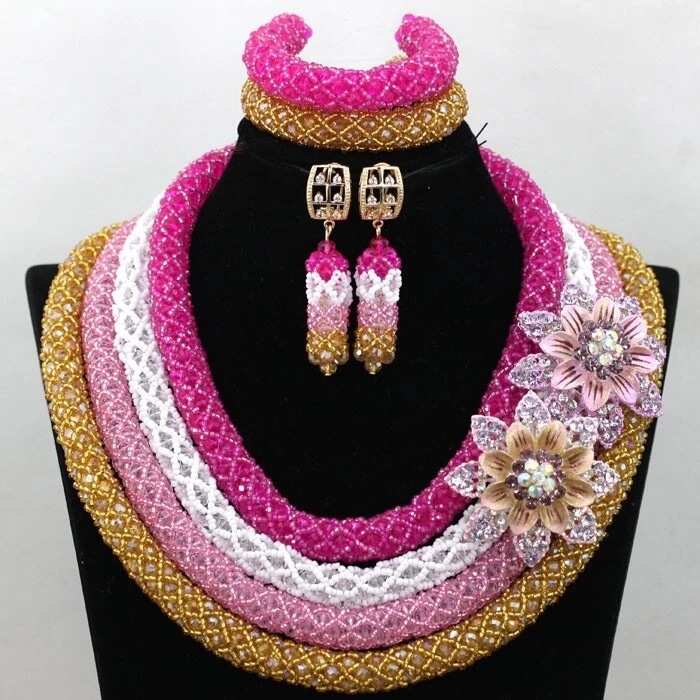 Different types of beads designs
Necklace
Among the beaded designs for the neck, spectacular necklaces take the leading positions. According to the latest trends, they must be large enough. Such accessories can be chosen for different types of appearance. Ladies with extra pounds should use a necklace consisting of plane elements. But the girls with a small chest can diversify their look with a necklace consisting of large and voluminous parts.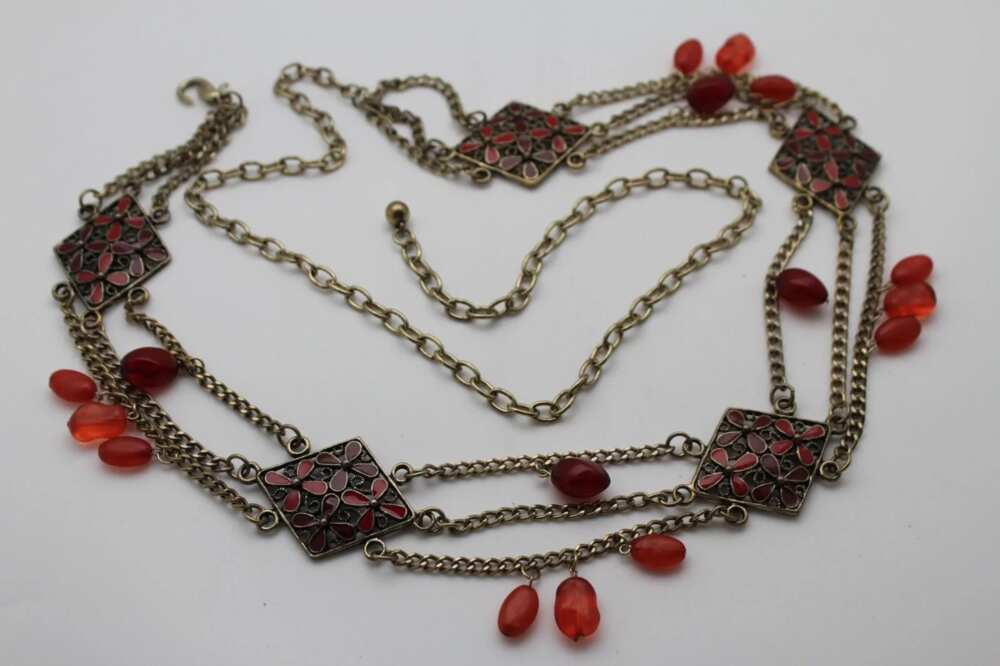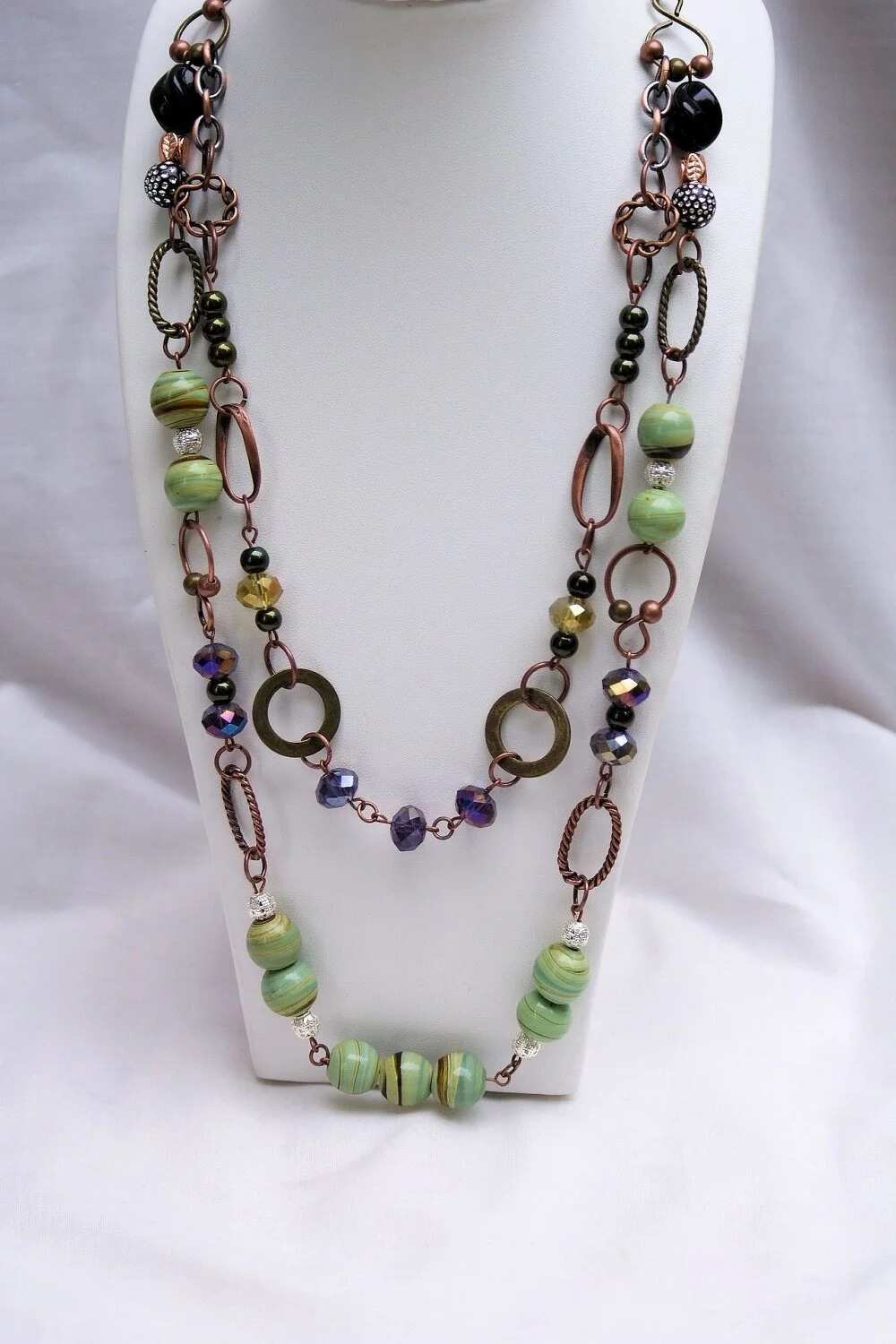 Another interesting trend is a combined necklace, which consists of elements made in different styles. Such design includes many small beads supplemented with three-dimensional details. Besides, you can try interlacing metal chains with beads.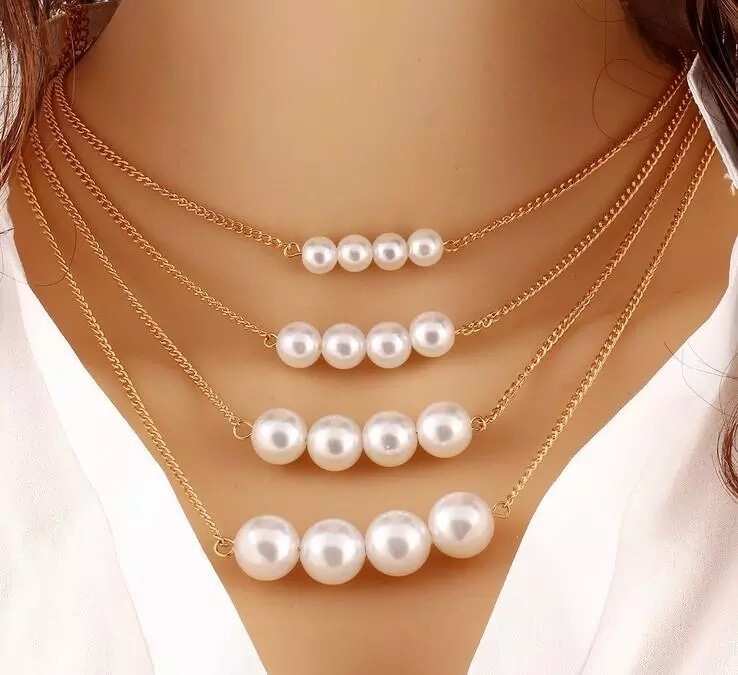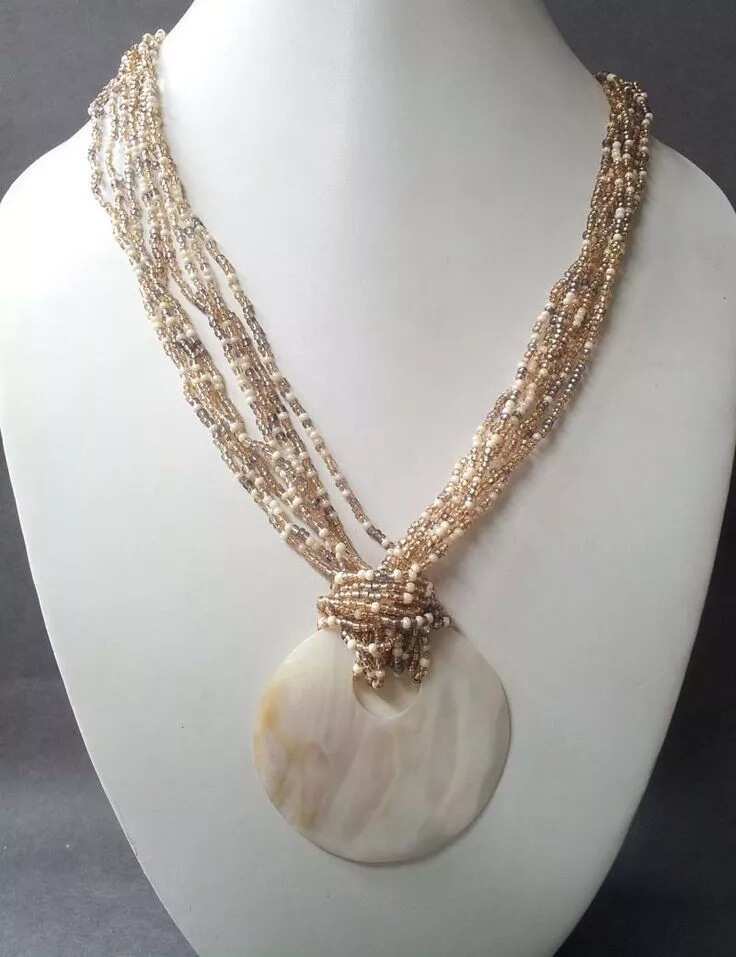 Chains and pendants
One more original option is an elegant accessory consisting of some thin chains mixed with beads. They are combined and can be complemented with spectacular pendants.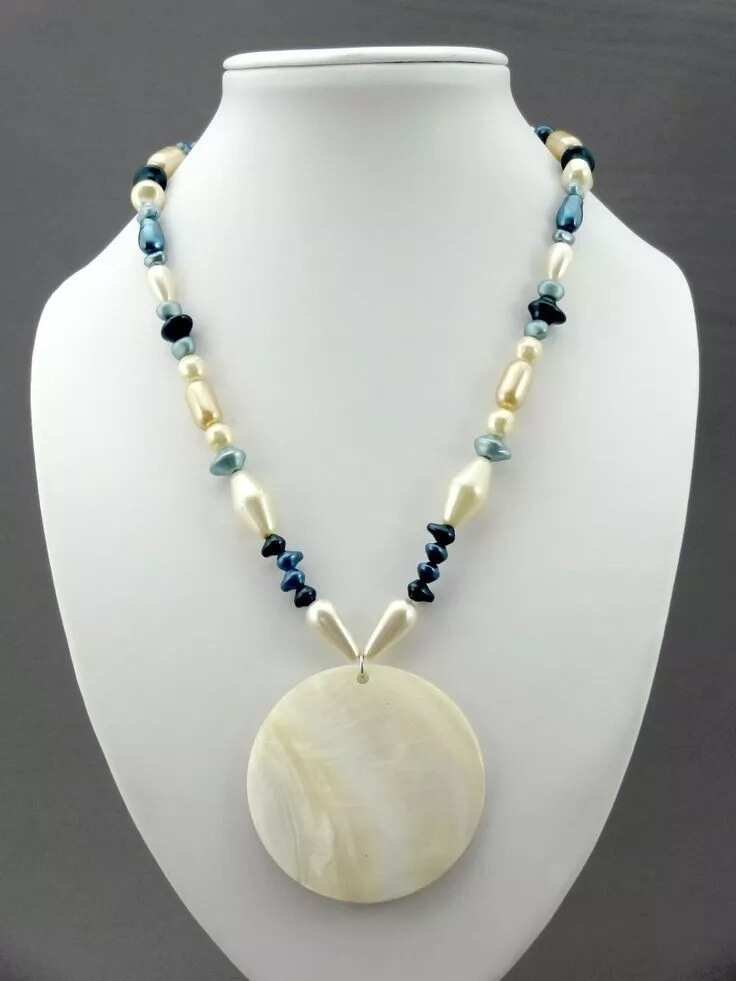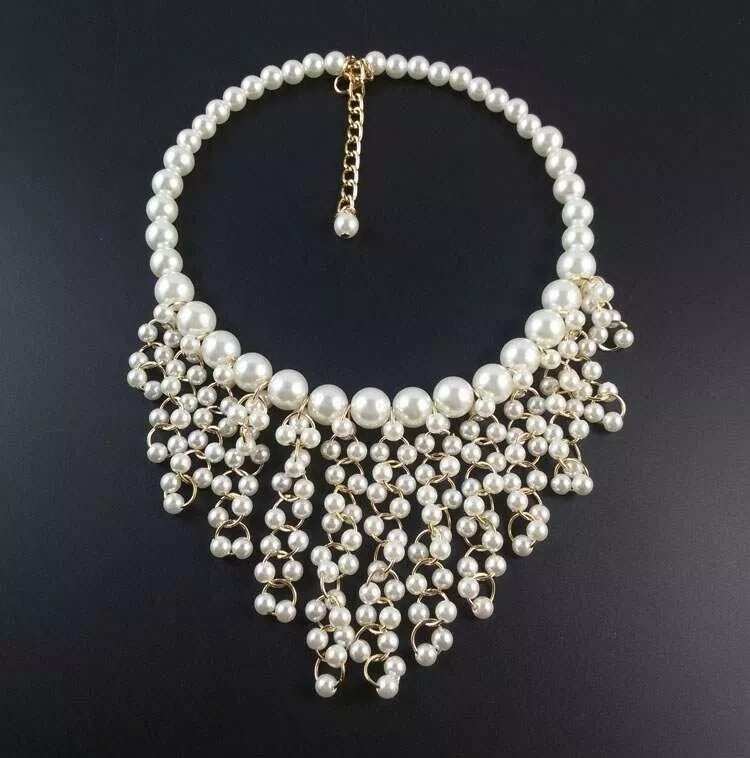 Chokers
Chokers have been popular for several seasons. They can be leather, satin, lace decorated with beads or entirely made of beads.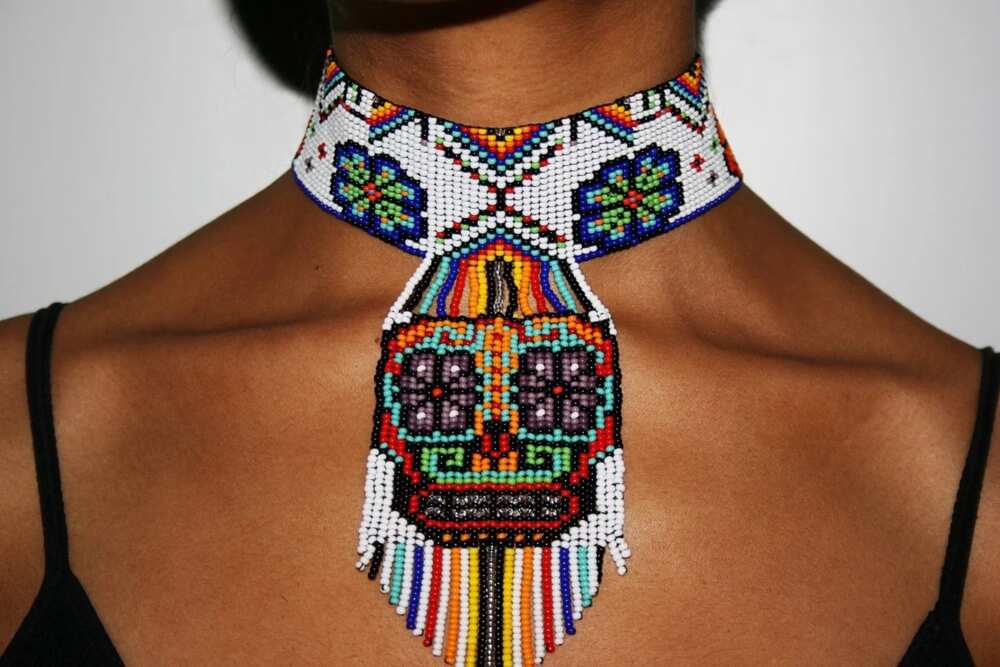 The width of these accessories is also different. Depending on the features of your appearance, you can choose wide or narrow chokers. Such bijouterie is most often used by young girls.
READ ALSO: Current bead designs in Nigeria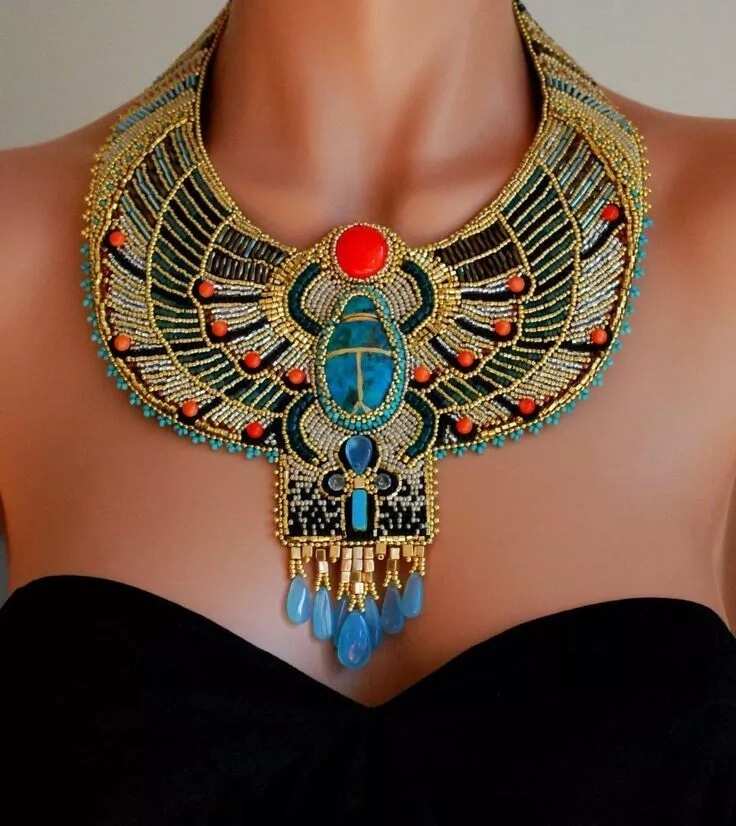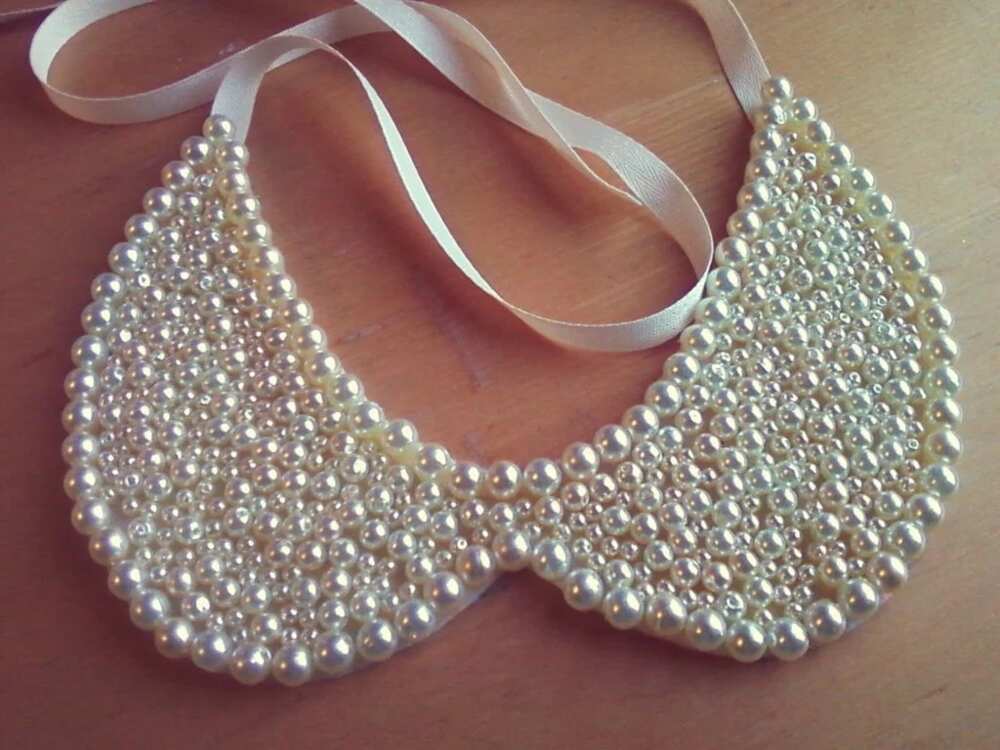 Necklace-collars
Beaded necklace-collars look very interesting. They also fit snugly around the neck. You can combine them with shirts and dresses. Such fancy accessories attract the attention of both young girls and elegant ladies.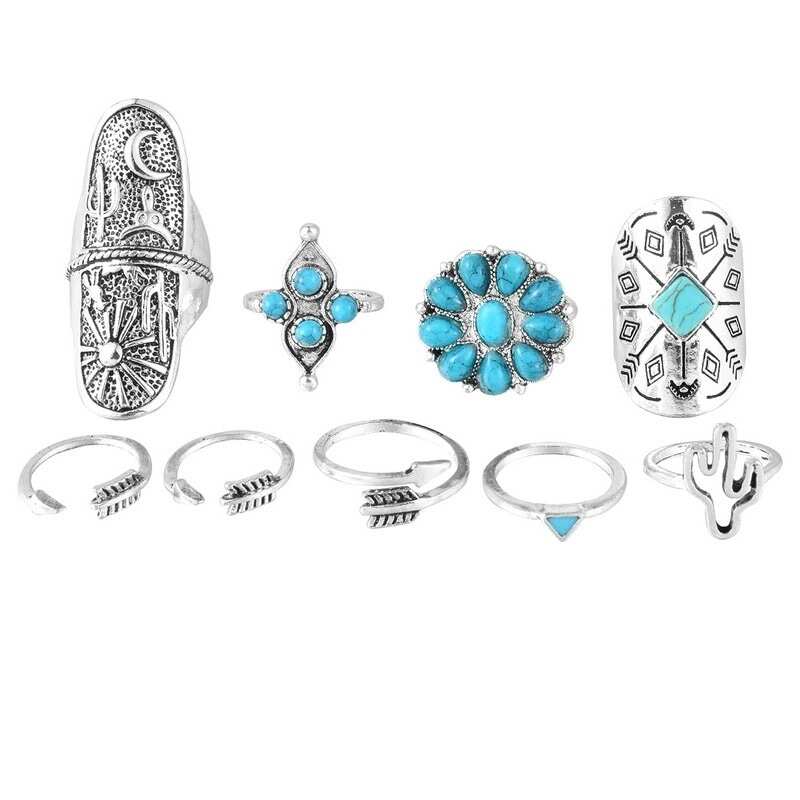 Rings
Another no less popular accessory is an exquisite beaded ring. If earlier the combination of several rings in one image was unacceptable, now fashionistas like the trend, they gladly buy whole sets of beaded rings and wear their various combinations on different fingers.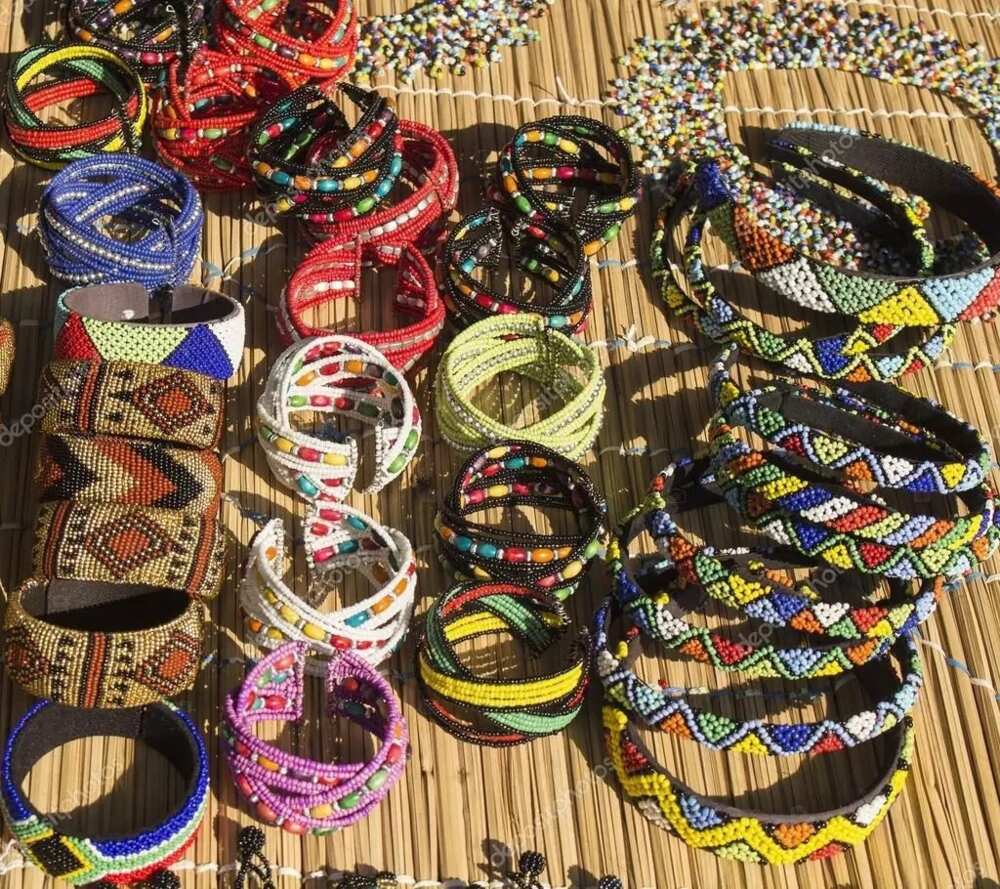 Bracelets
Correctly selected bracelets help to finish an interesting female image. If you want to focus on thin wrists or modern manicure, then it's the best option.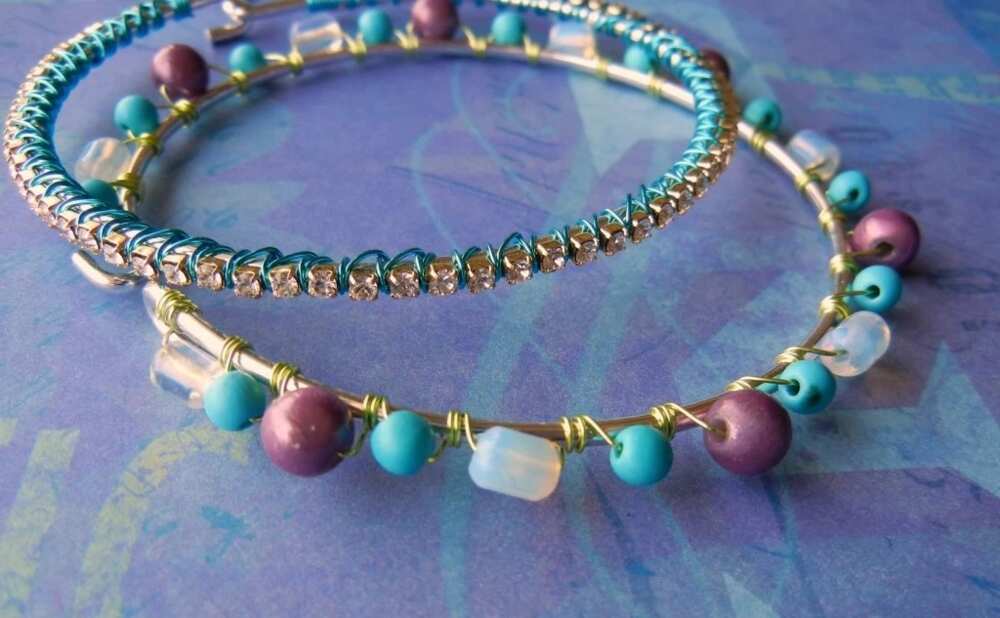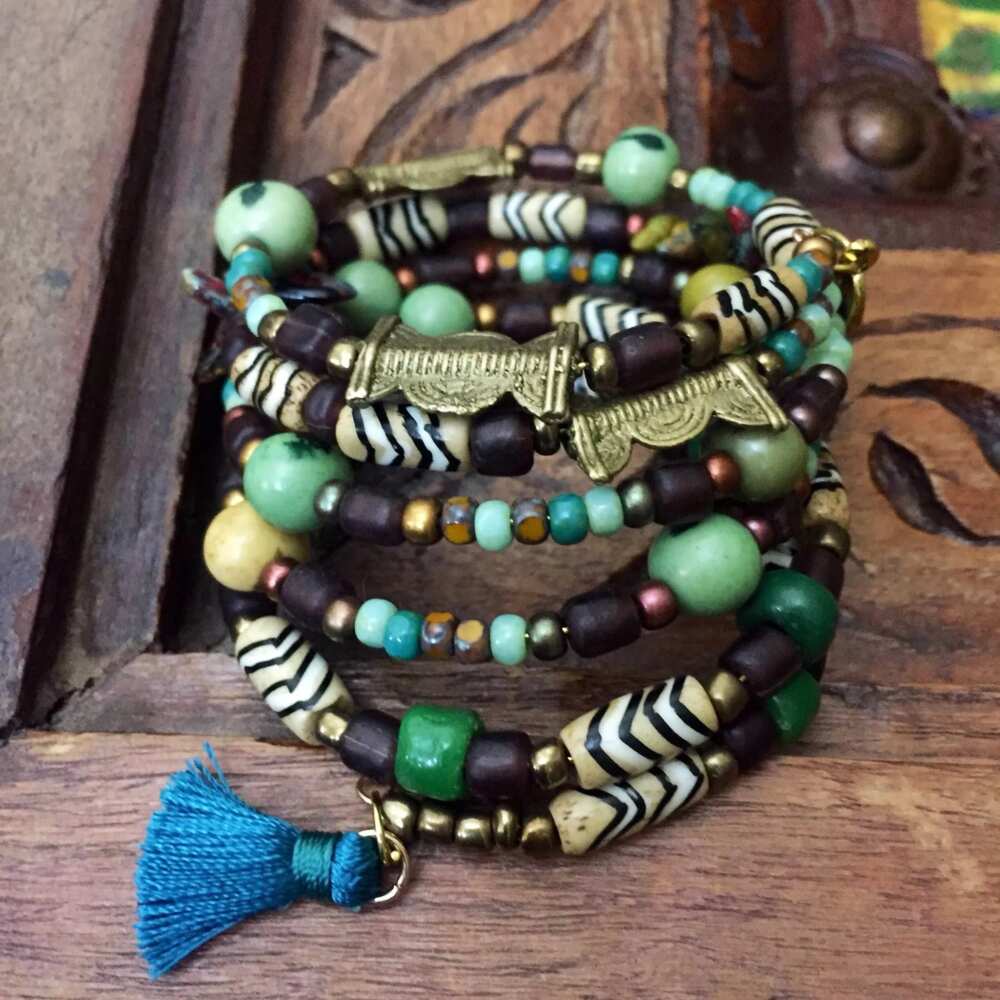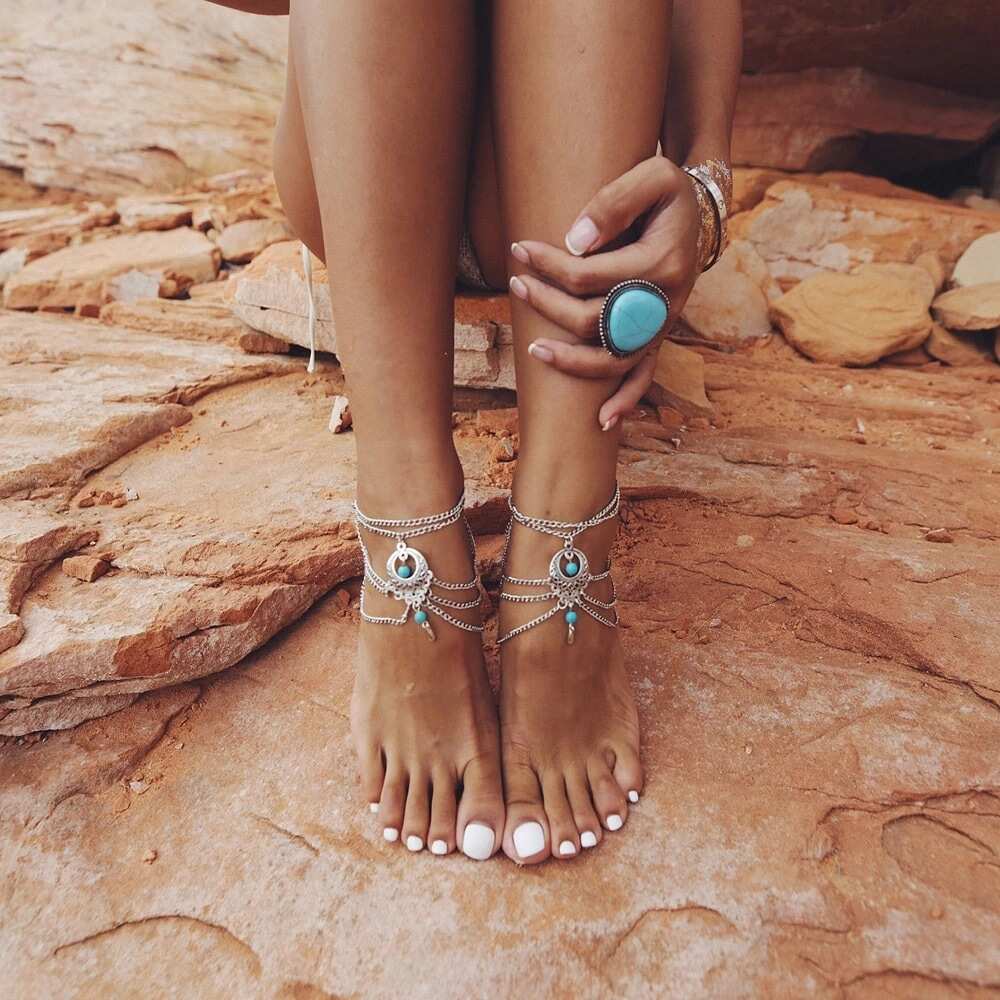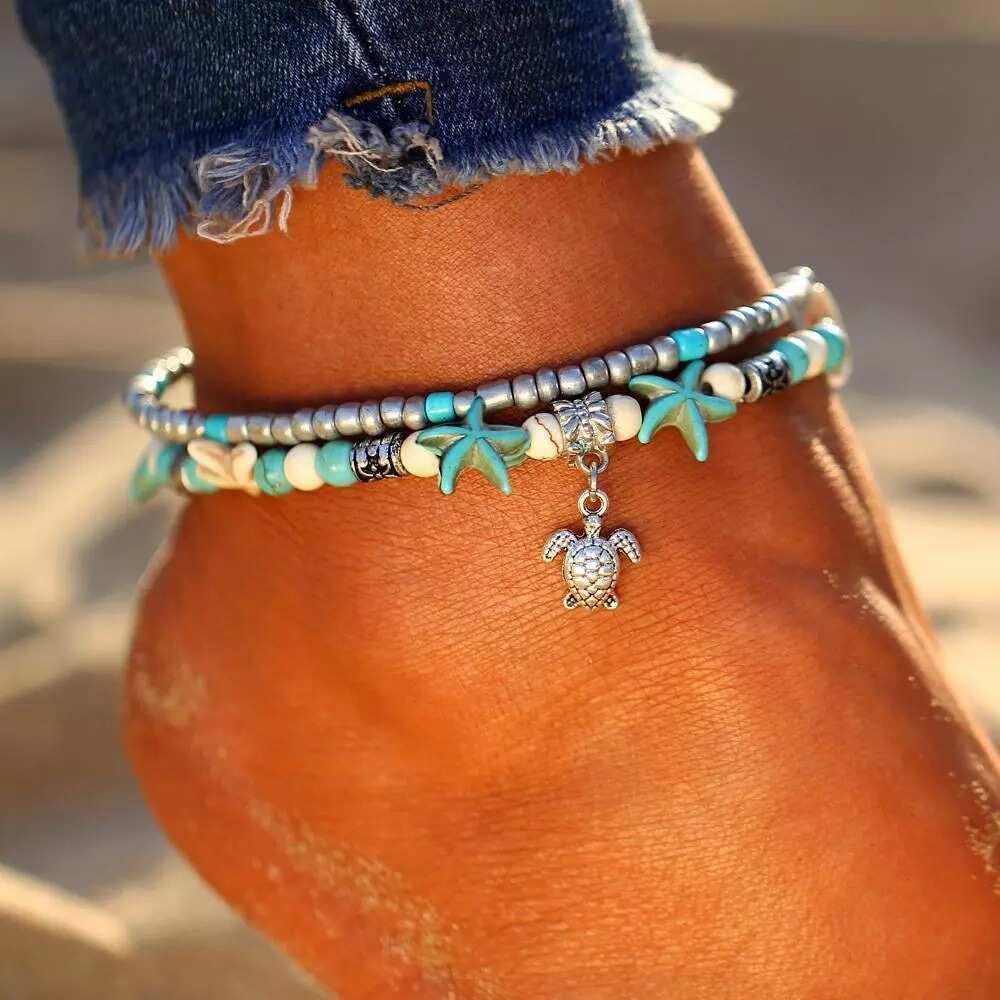 Speaking of bracelets, don't forget anklets. They are on trend too this season. Anklets complemented by beads, colored stones or initial pendants look exquisitely. This type of bracelet should be worn with open shoes - sandals, for example. In 2018 such accessories can also be worn safely on the beach.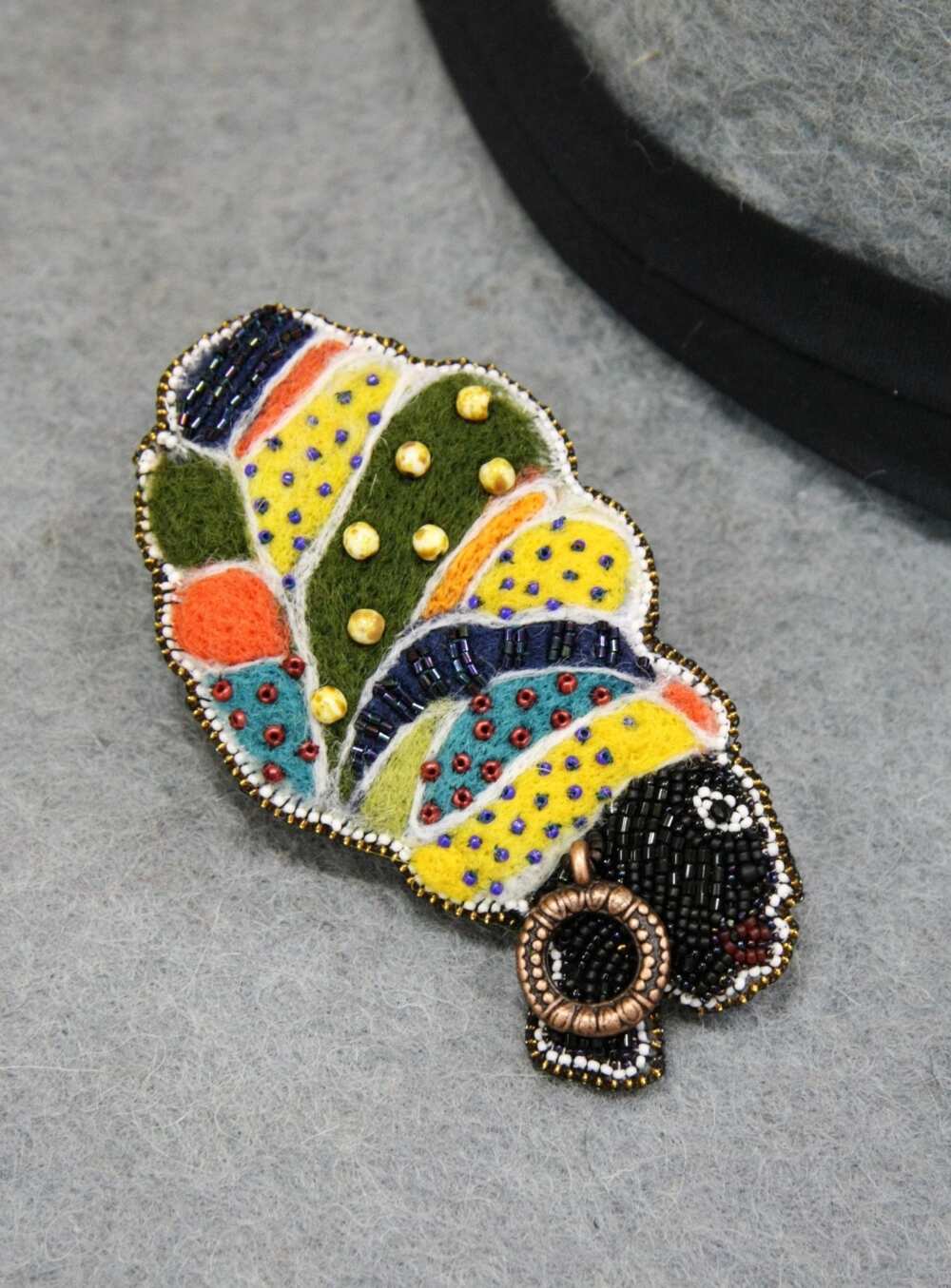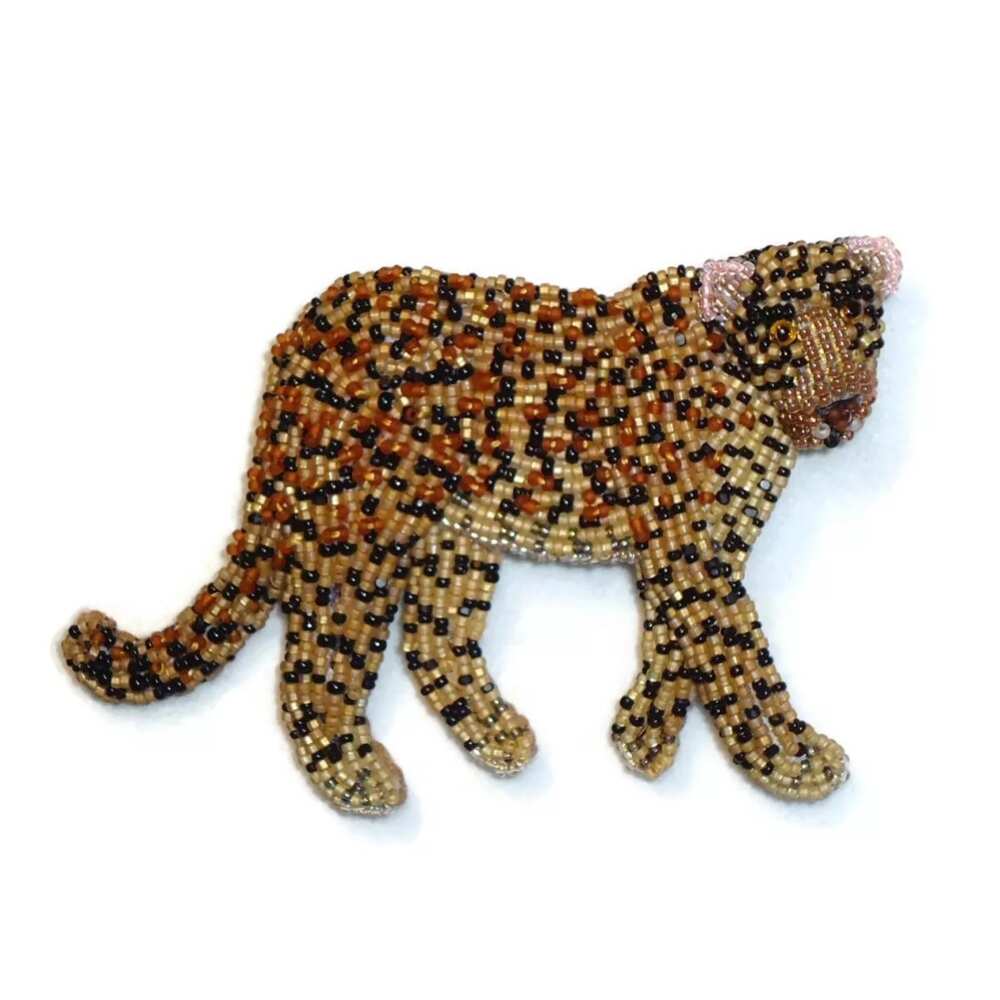 Brooches
In addition to all other options for costume jewelry, beaded brooches are in trend now too. For several years they were safely forgotten, but now they are back in fashion again. Beaded brooches of different sizes are in demand.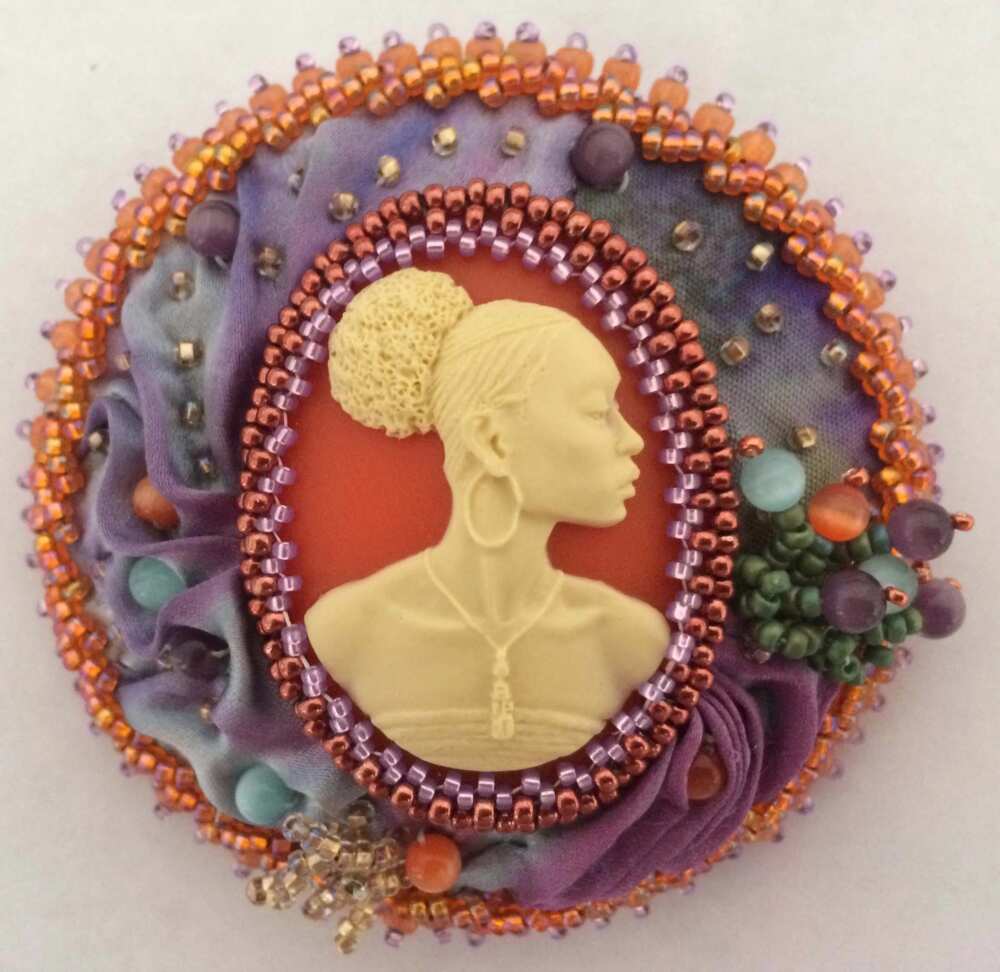 Large brooches of any unusual shapes, decorated with bright beads and stones are the hit of the season.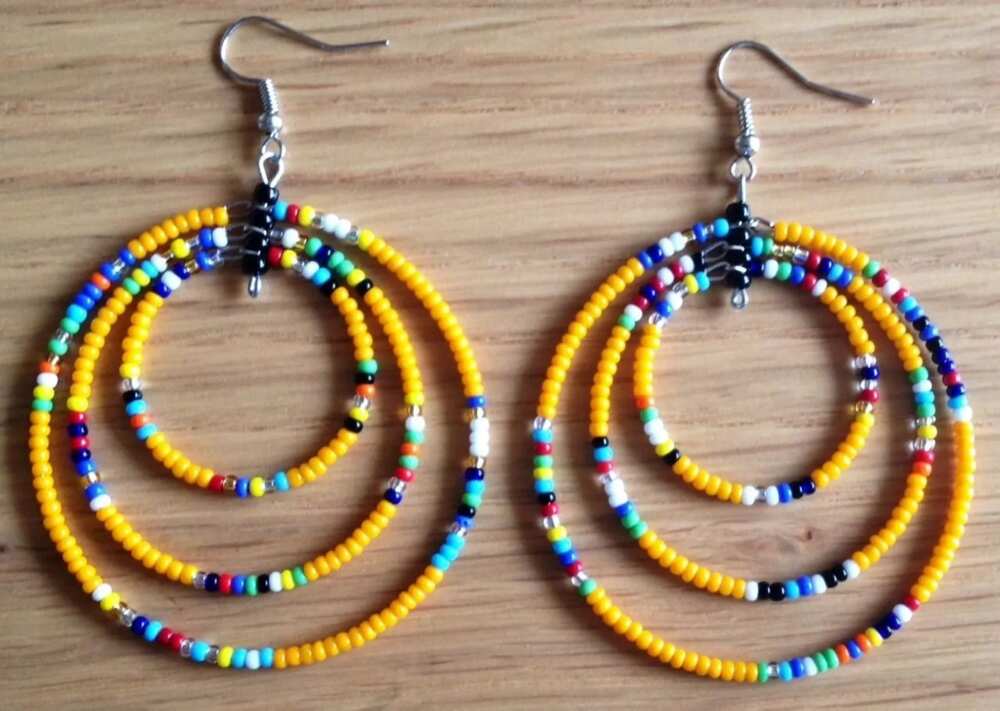 Earrings
In addition to universal Earrings-studs and other earrings, which have not gone out of fashion for many decades, the beaded earrings-cuffs will also be popular. Such an accessory is suitable even for those who have not yet pierced ears. Cuffs can be worn on the earlobe or any other part of it.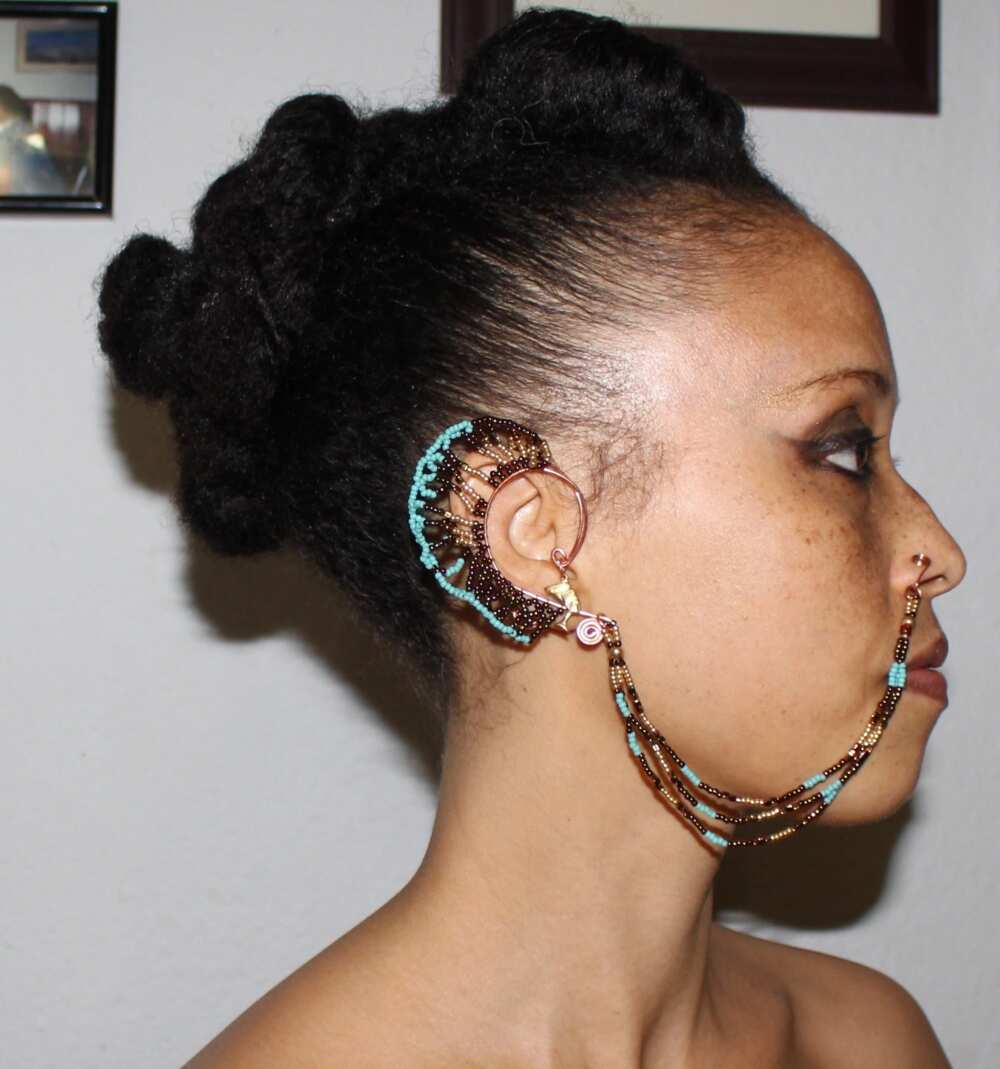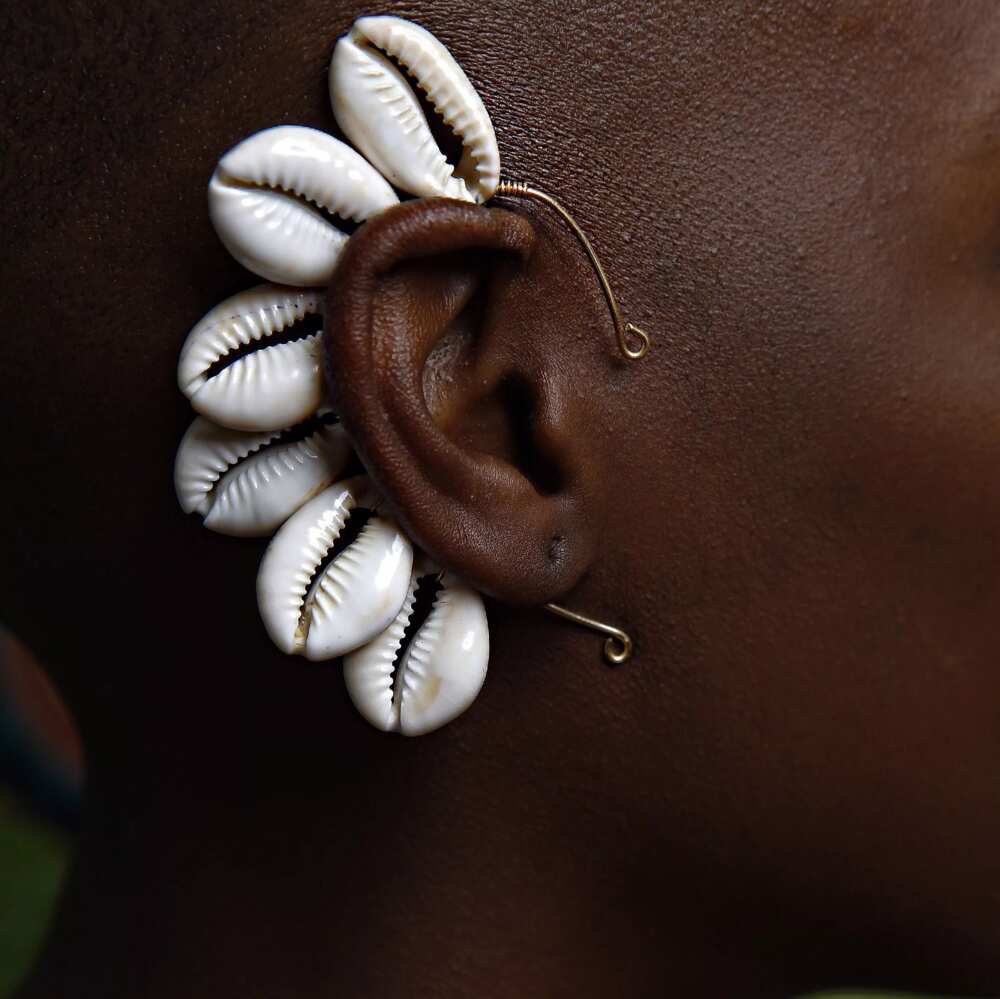 Stylishly beaded cuffs can take many forms. They are fastened in the ear with the help of special clips. Another bright trend of this season is the use of earrings of different length in one look. Such disproportionate earrings are for spirited fashionistas as they look very original.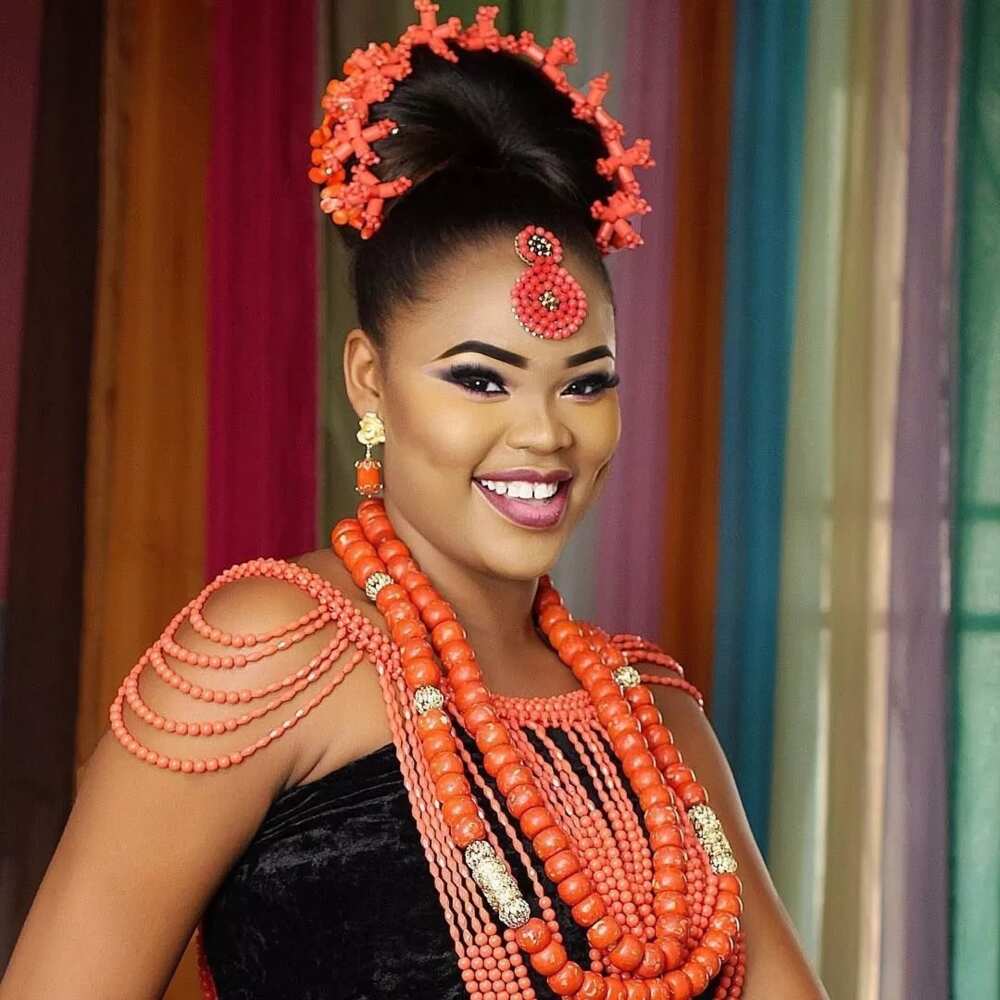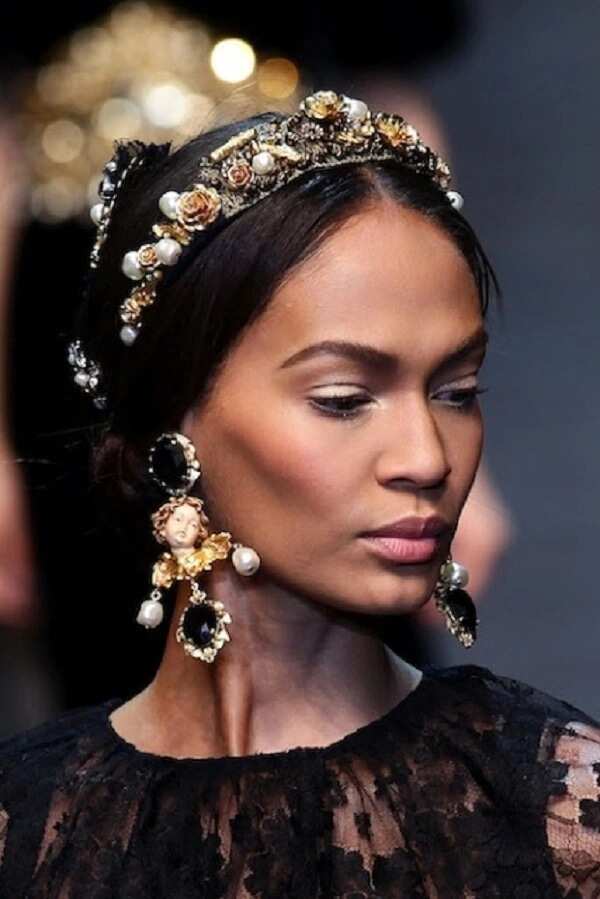 Tiaras and rims
Girls, who want to feel like a princess at any age, can pick up fine jewelry for hair made like a tiara. Beaded tiaras help not only to create an interesting image, but also to fix the styling or hair dress consisting of many curls and strands in the right position.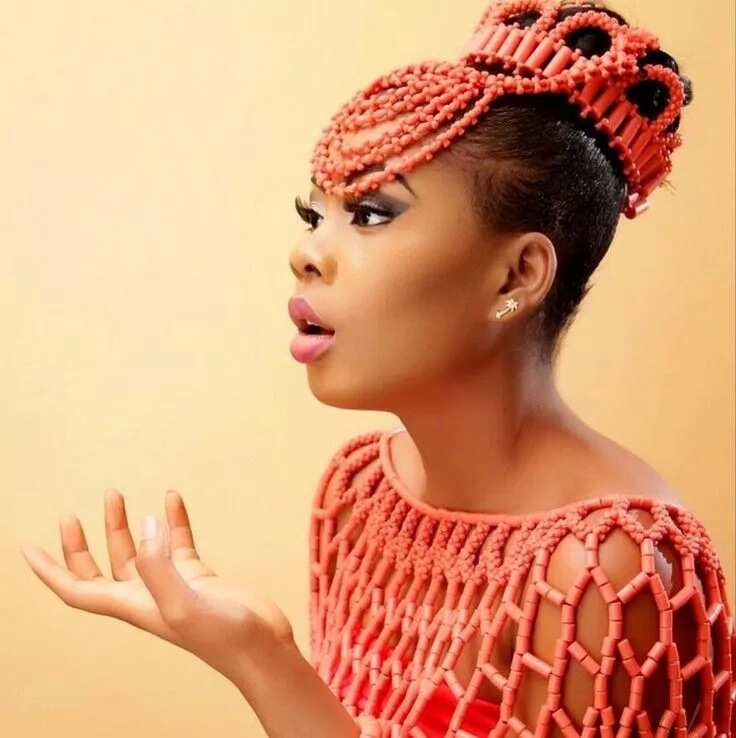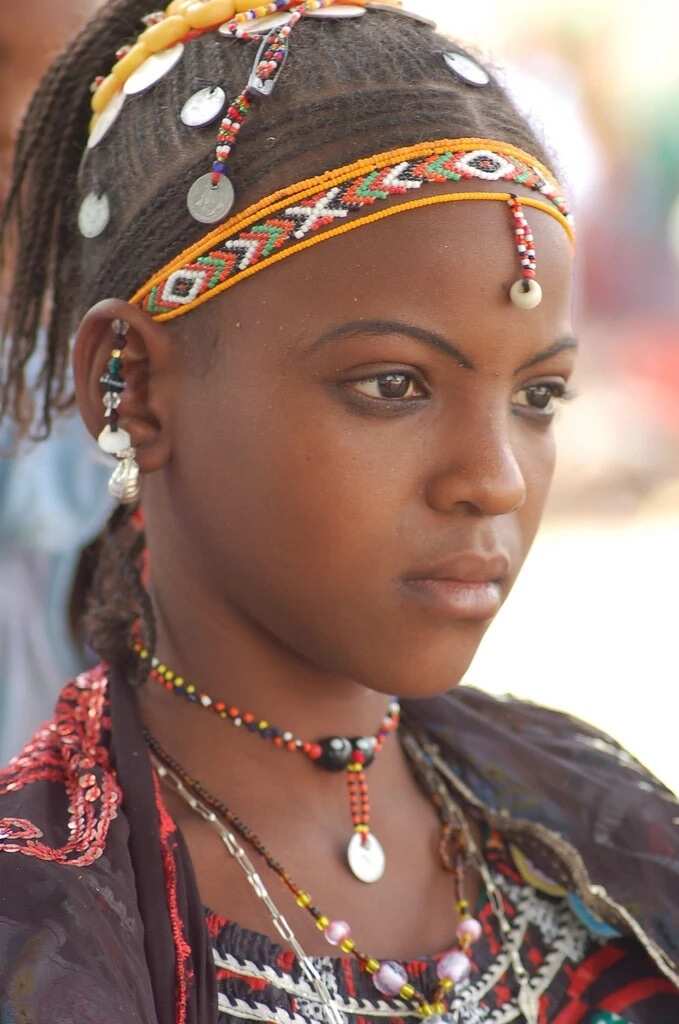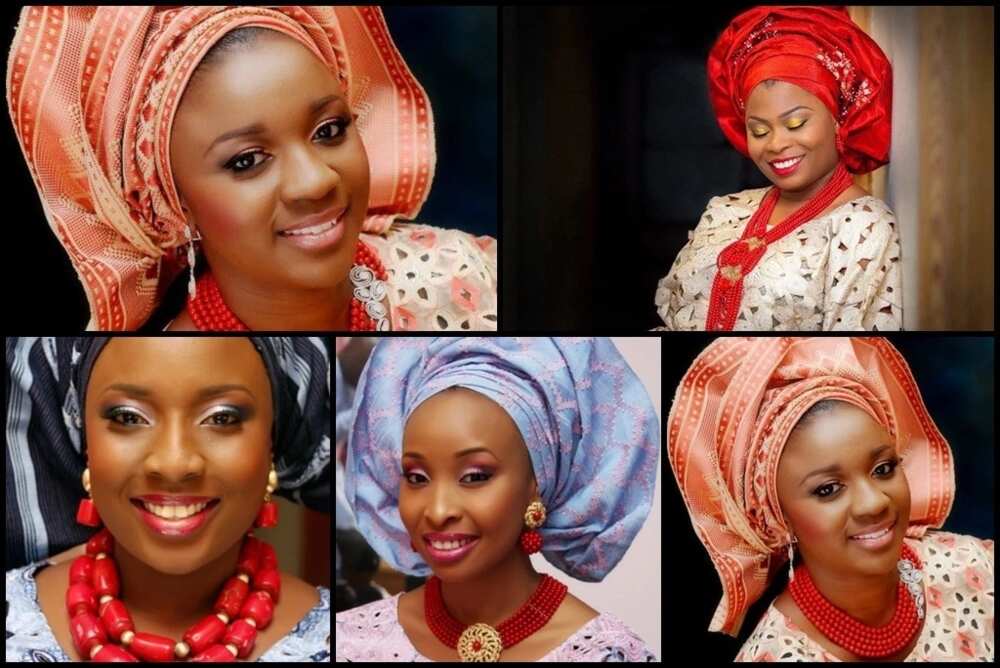 How to wear Nigerian beads?
Trendy beaded designs are a great addition to any image. Whatever style you choose, properly picked up jewelry makes it only better and more interesting.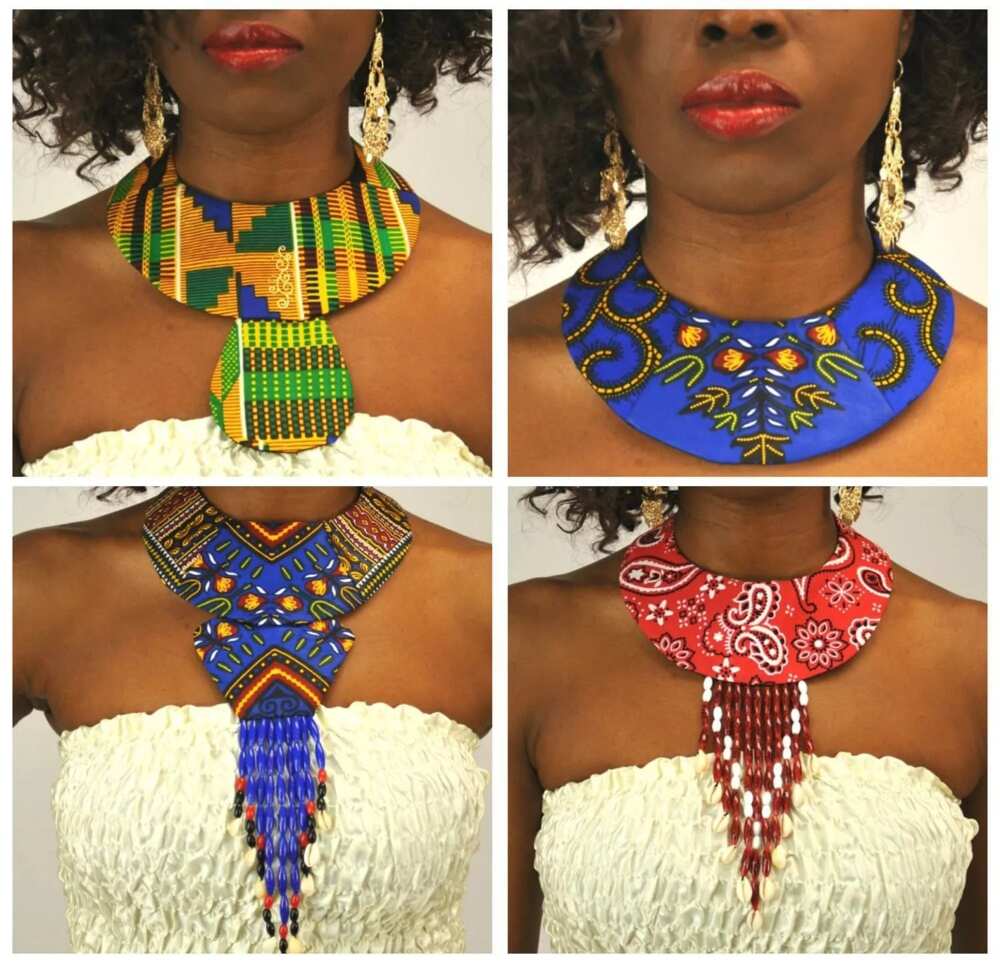 When choosing bright accessories, remember that they occupy a central place in. Therefore, the rest of the look must be built around them or at least completely combined with them.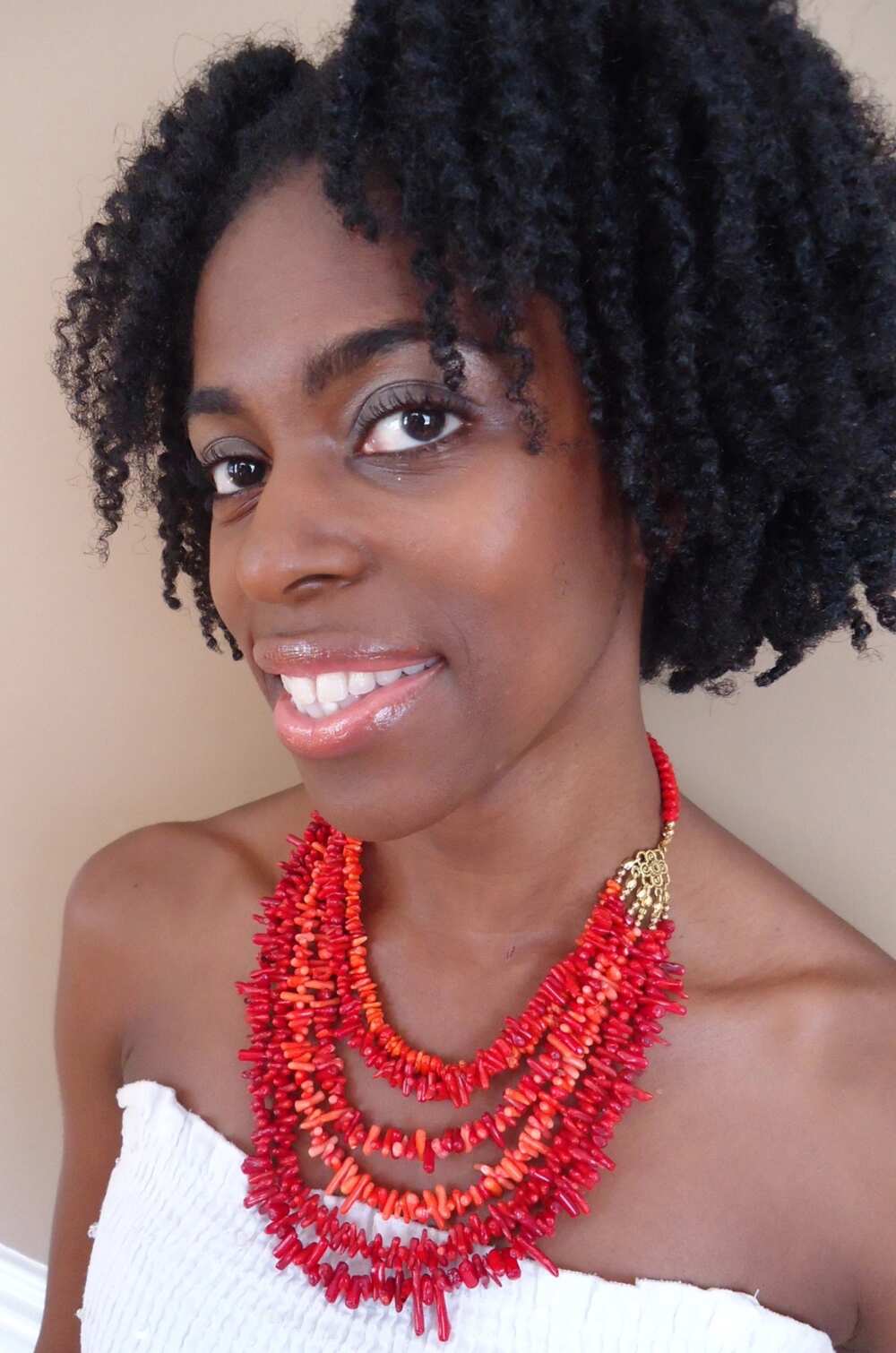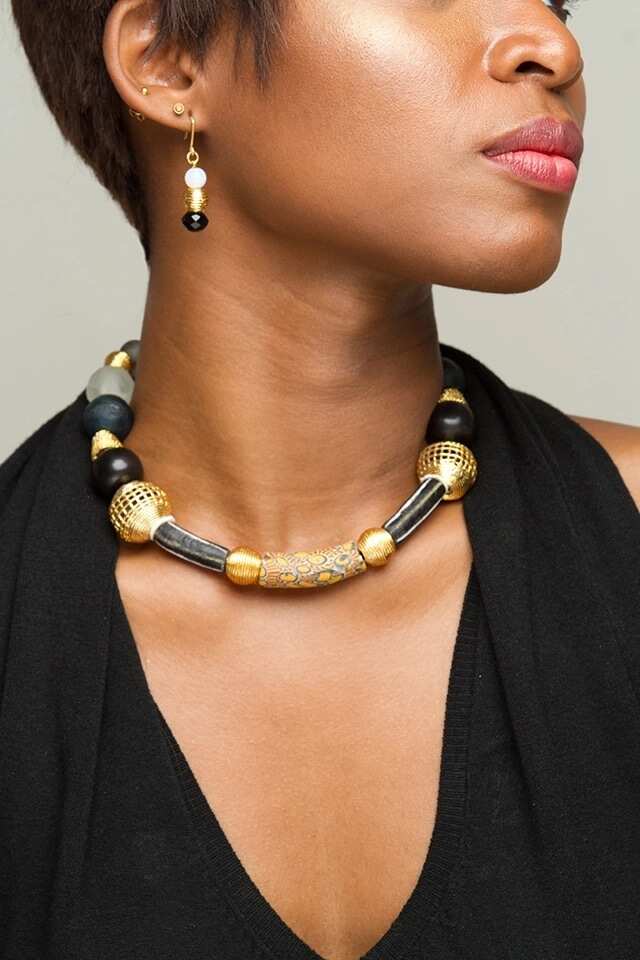 As for age, young girls can use bright accessories. A combination of completely different items is allowed. With age, you must treat your choice of beaded styles more selectively.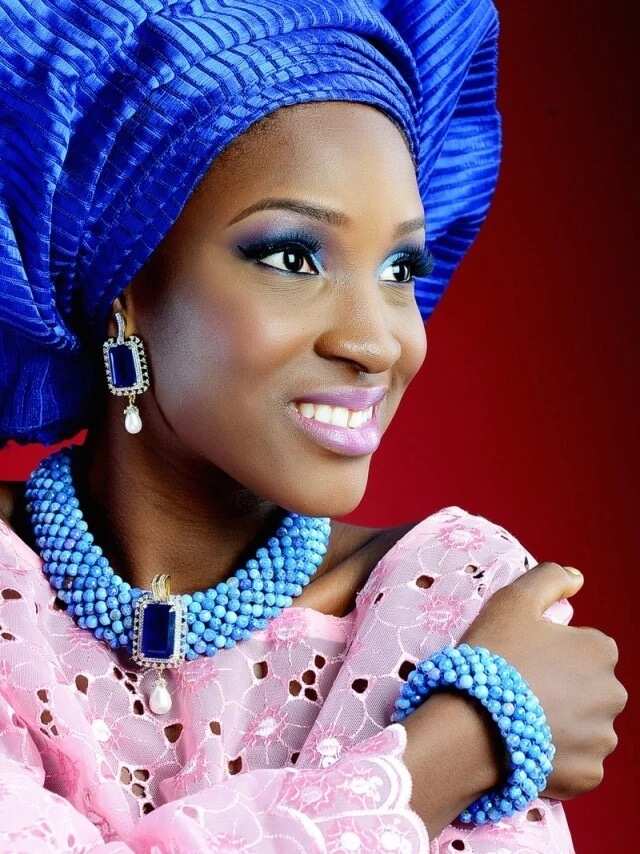 Latest beads in vogue are an excellent alternative to expensive accessories made of precious metals and natural stones. Well-chosen jewelry can diversify any image. The same outfit with different accessories will create several images at once for any occasion.
READ ALSO: Current bead designs in Nigeria and around the world
Source: Legit.ng