We have prepared for you the best designs of lace styles for children. Does your child adore lace outfits? Do you want to dress your daughter like a princess for event? Let's see top ideas for lace styles in Nigeria!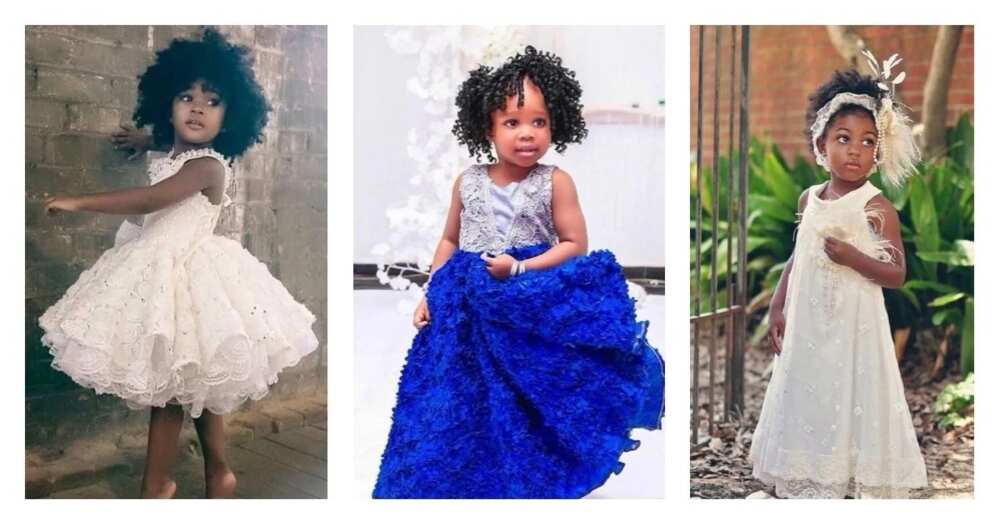 Modern children styles are a completely independent segment of the fashion industry. None of the eminent designers misses the opportunity to release a collection of stylish novelties for boys and girls of all ages, trying to please both the youngest trendies and teenagers.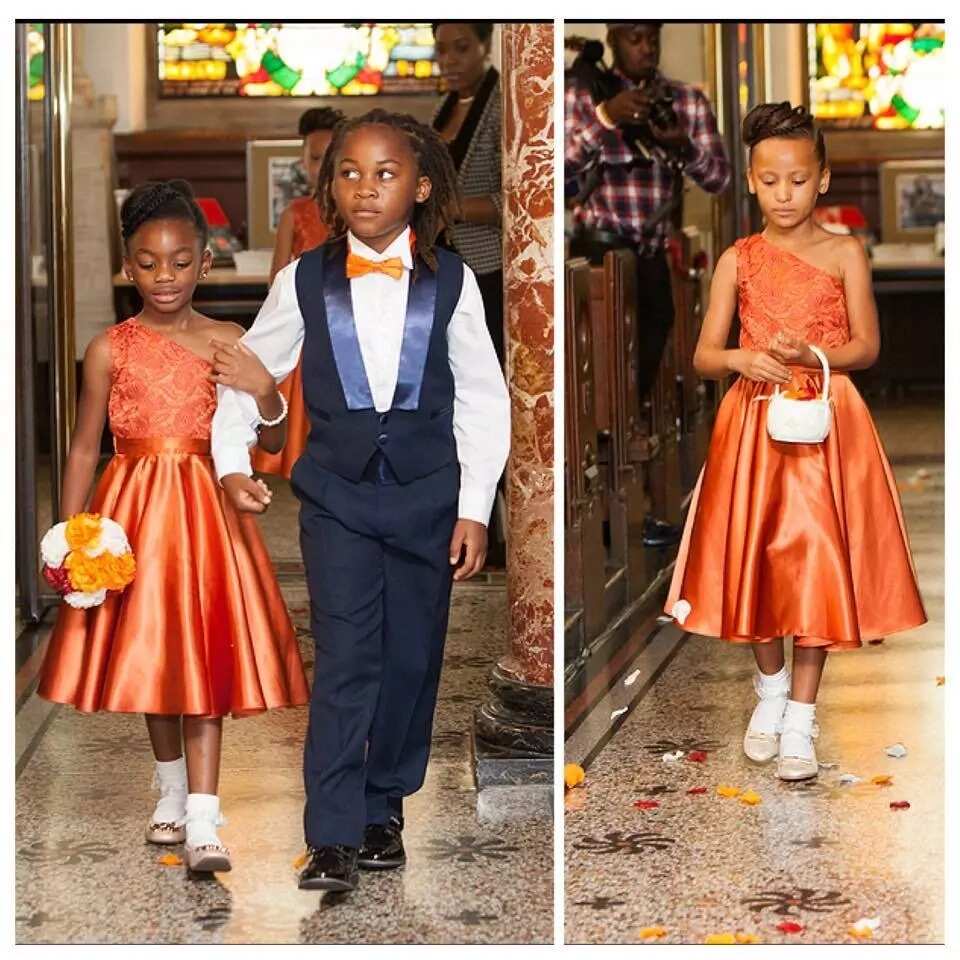 In 2018, designers prepared a lot of stylish outfits, harmoniously combining convenience, comfort, and beauty. Even the most informed in trends mums scarcely know what to choose. As we are talking about the lace, let's deal with the latest trendy styles for girls.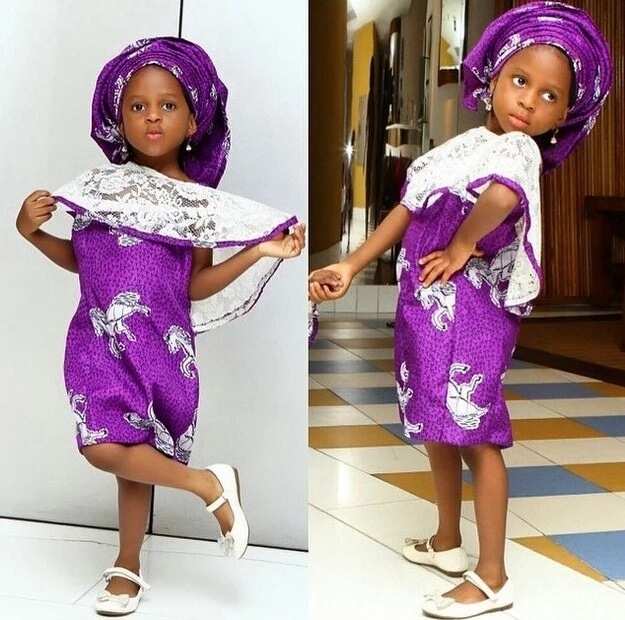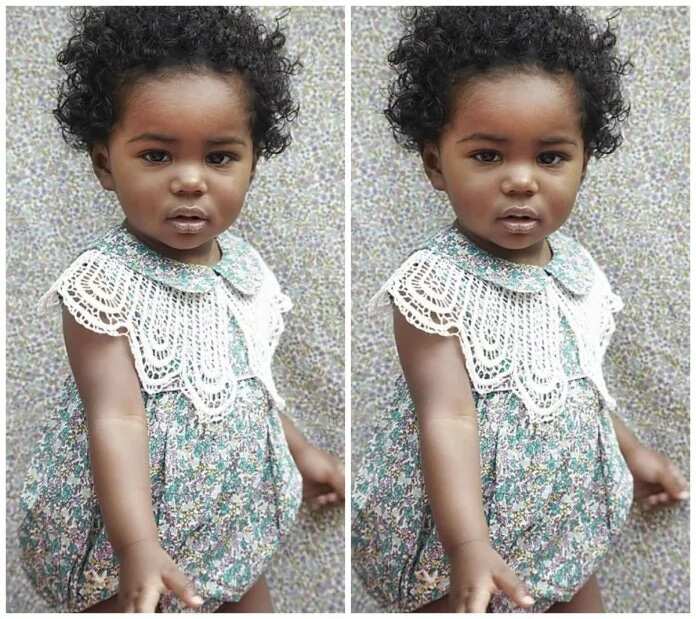 Styles for lace materials
As in the designs for adults, lace is most often used to make dresses and blouses in children's outfits too. The lace is used for sewing the entire outfits, for example, dresses, or for the trim, or making of separate elements like sleeves, cape, hemline, and coquette.
A-line style for dresses is on trend in 2018. This classic silhouette is always in fashion. Besides, this style is very practical. A coquette or a fitted bodice complements a loose, sometimes fancy hem. Little girls are very mobile, like a lot of jumping, running, so the children's A-line dress is an ideal option. A-silhouette gown with a frill or hemline's trim made of the delicate French lace in one tone with a basis dress looks very beautiful.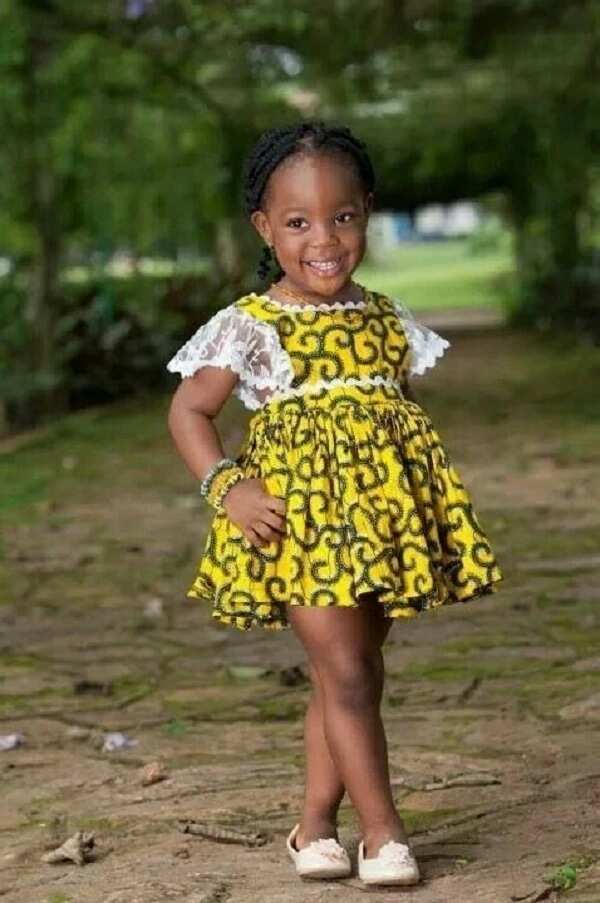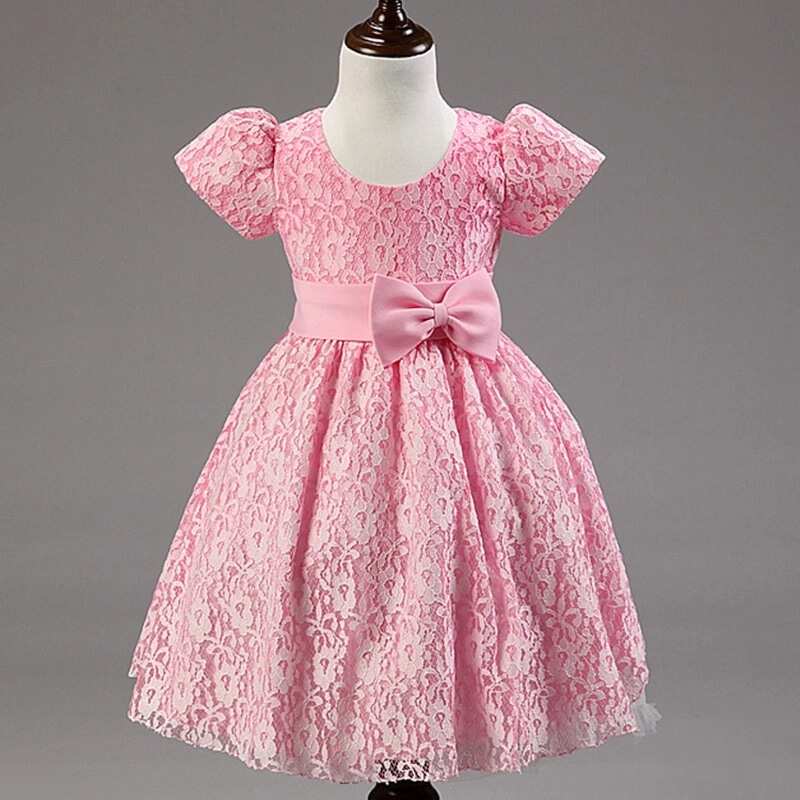 Undoubtedly, flared dresses, gowns with ruffles, capes, unusual cuffs and collars decorated with lace are also in the trend this year. Creating children's lace dresses, designers pay particular attention to cute dresses with pleated, trapeze, and bell skirts.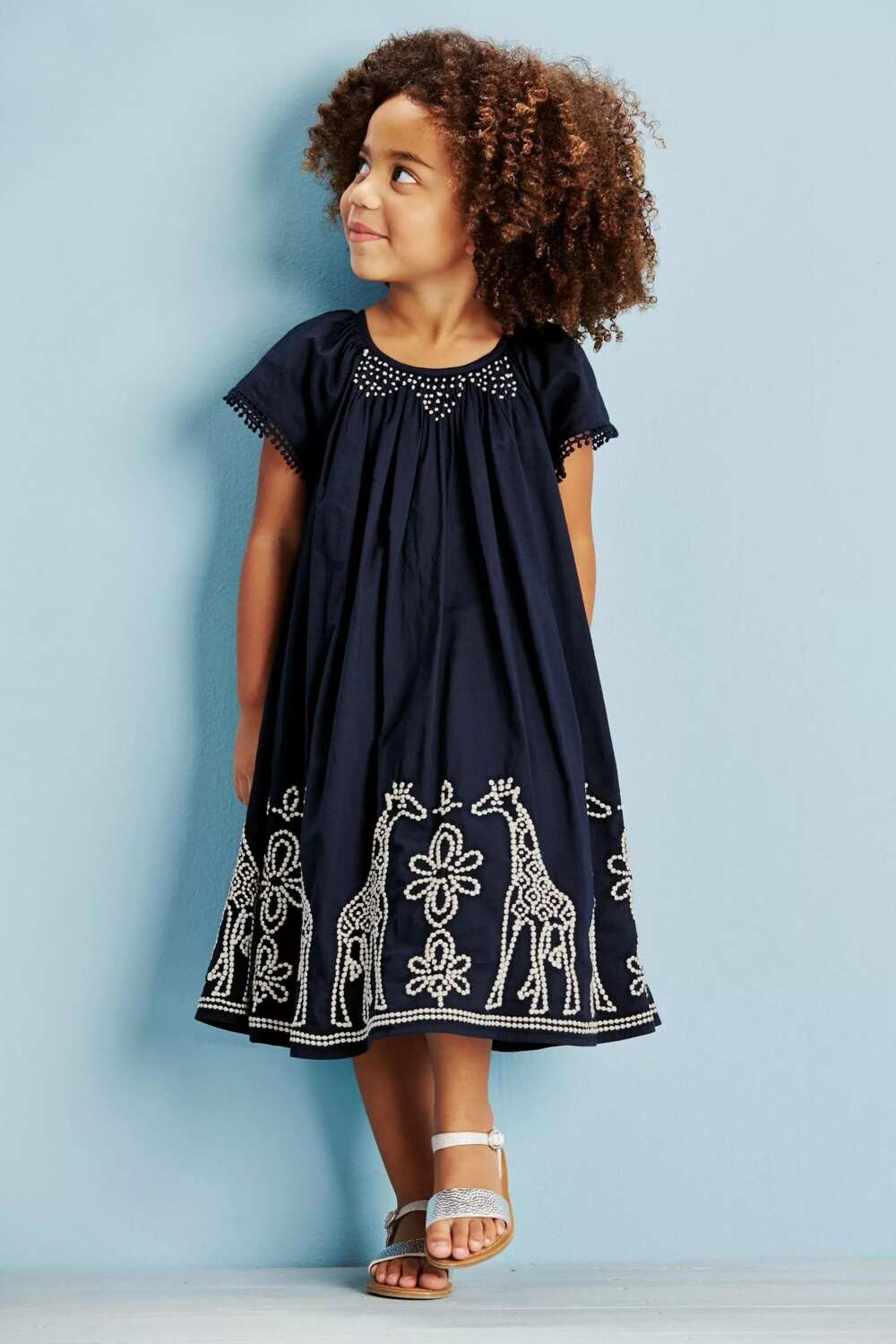 Children's latest lace styles in 2018 differ from the collections of the previous years with
unusual prints;
beaded patterns;
bright ornaments,
artificial flowers;
elements with crystals;
pearls or sequins.
It's another current trend making any dress, blouse or skirt unusual, colorful and exclusive.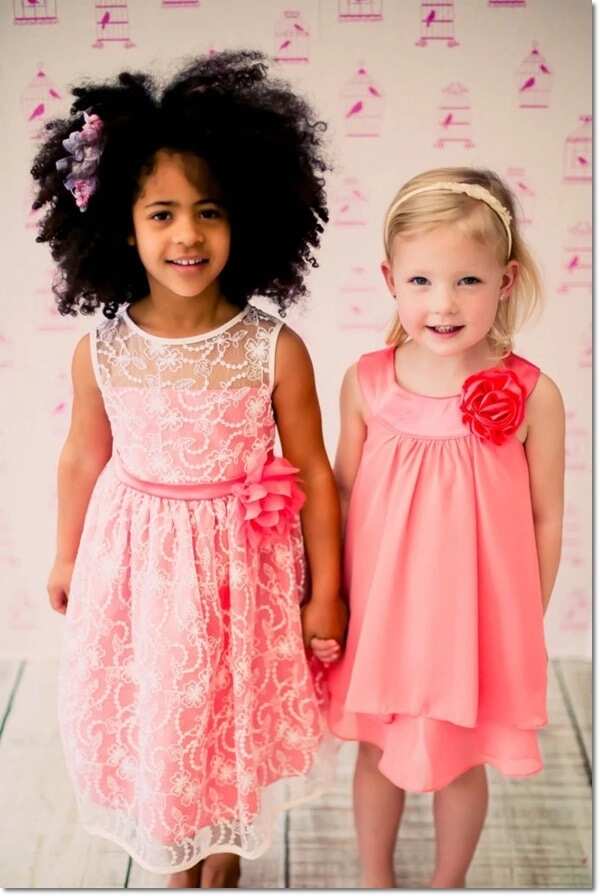 Embroidery and lace decoration adorn the most romantic models in everyday outfits. Of course, in elegant evening attires for girls, such expressive decor is everywhere too. In trend, there are delicate miniature floral motifs. Besides, a delicate bow or flower on the belt of the lace dress is in demand too.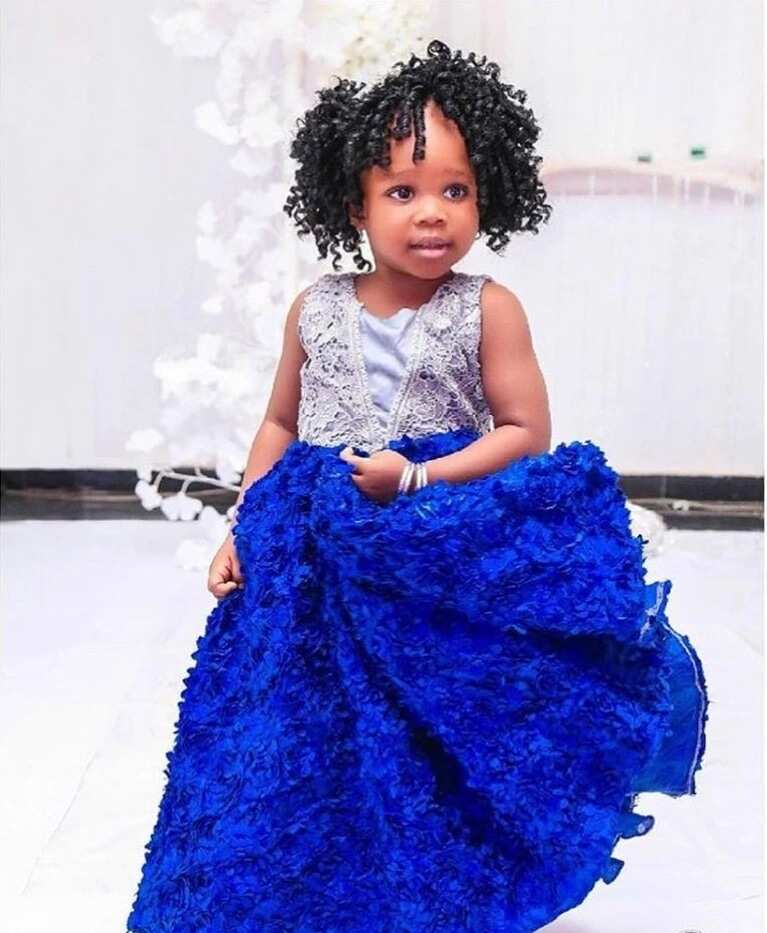 Festive lace gowns 2018 for girls look like true ballroom models. They have all the features as adult outfits: elegant styles, exquisite fabrics, and decor. Evening styles for lace materials have a maxi length and multi-layered flared skirt.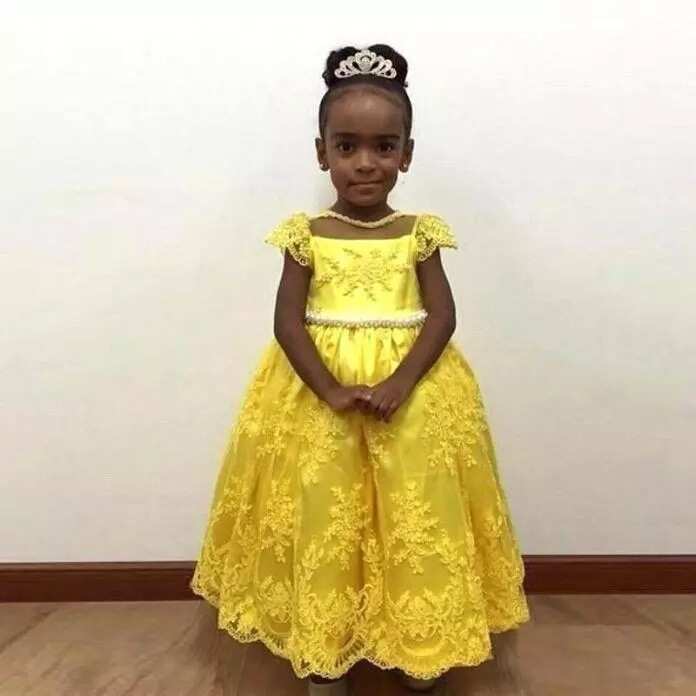 The long lace design is the most win-win option for the dress of a real princess. Designers make it smart, airy, but at the same time very gentle and elegant. They offer options with simple tailoring and closed shortened bodice plus large pastel colored multi-layered skirt. Tops for such gowns are usually made with three-quartered sleeves, sleeve-wings or sleeveless.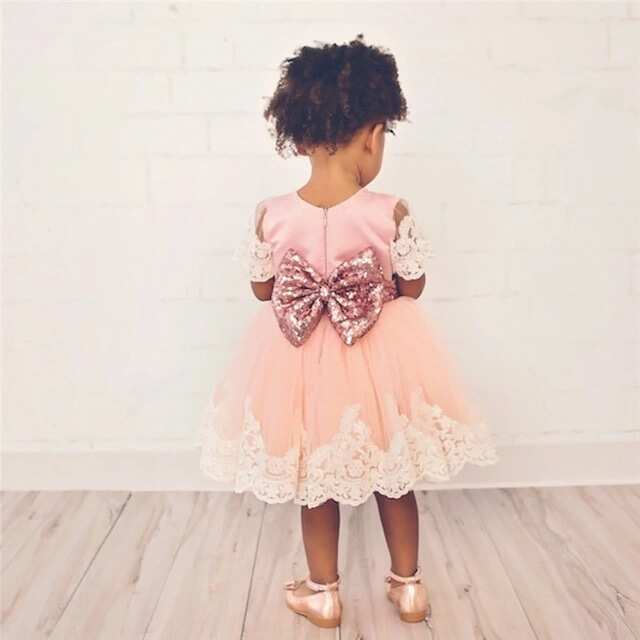 Air fabrics as tulle, chiffon or organza in combination with lace create a flying silhouette.
READ ALSO: Latest ankara styles for baby girl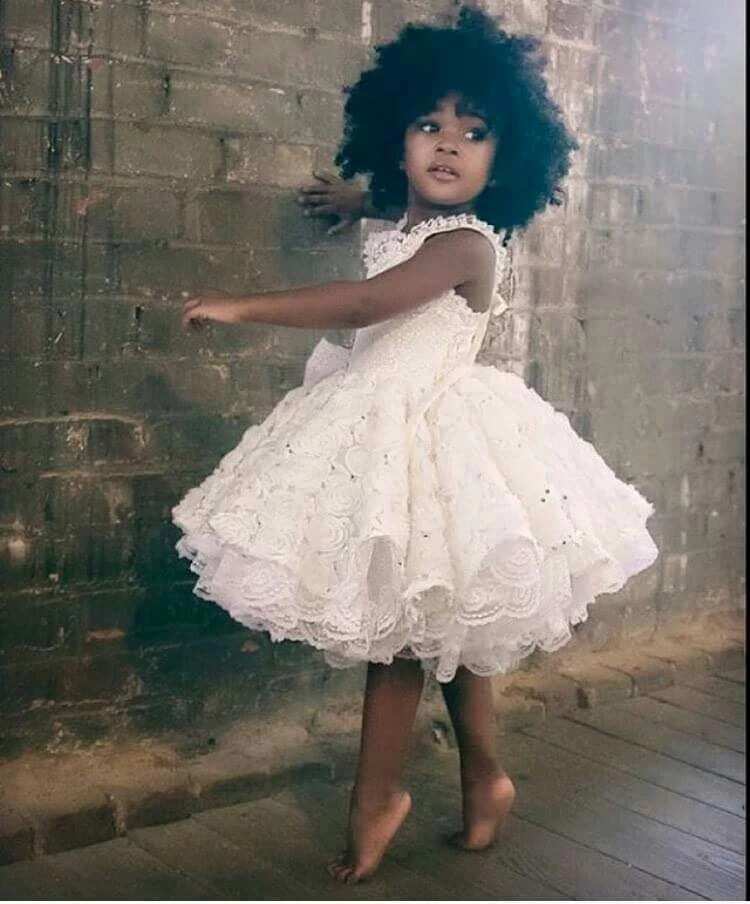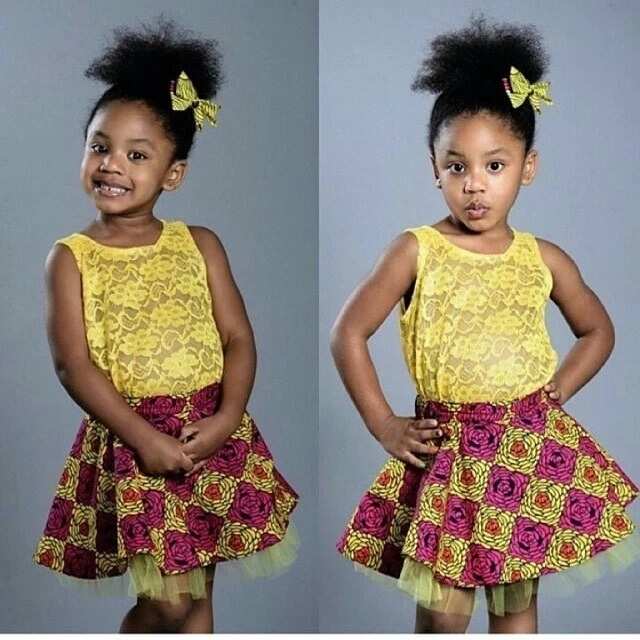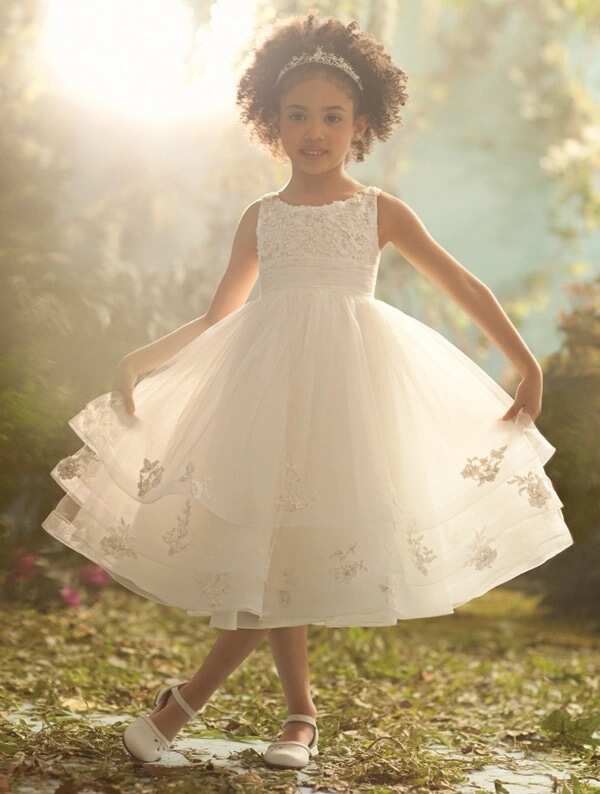 A simple tailored lace bodice without sleeves and a flared short or knee-length skirt made from another fabric makes a little girl look like a beautiful exotic flower. Such gown is made with a detachable waist. Satin, silk, chiffon, and Ankara beloved by all African fashionistas are taken for a skirt of the dress.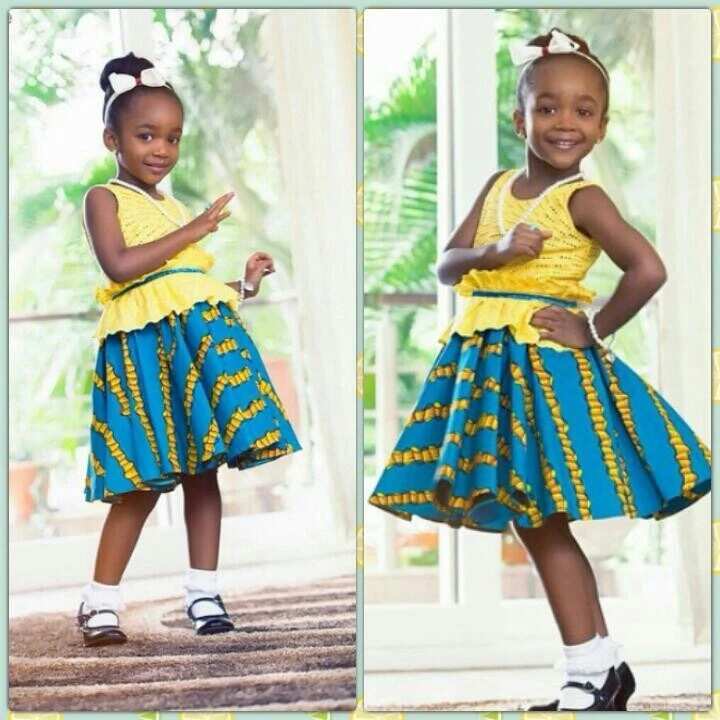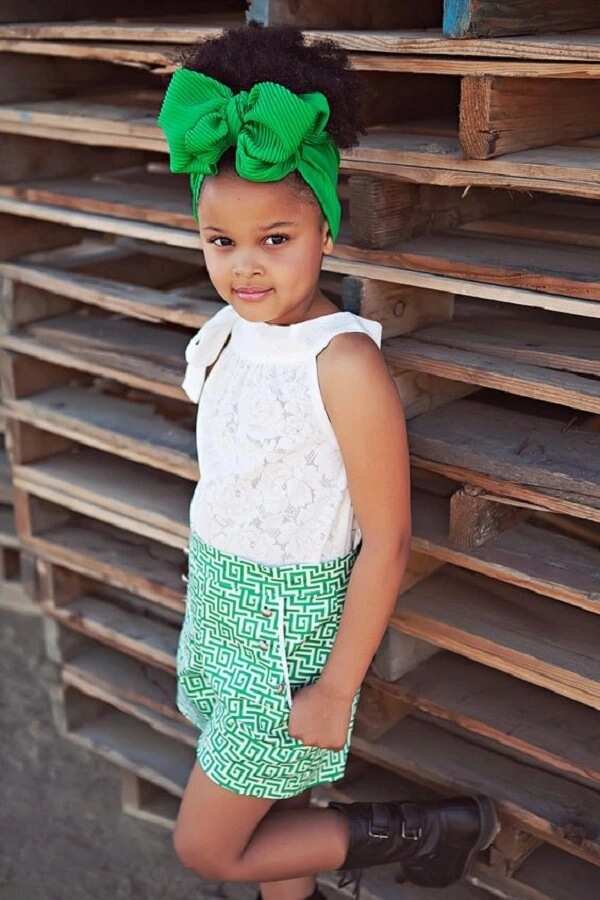 Lace is also used for creative tops. They can be used for both evening looks and in everyday life.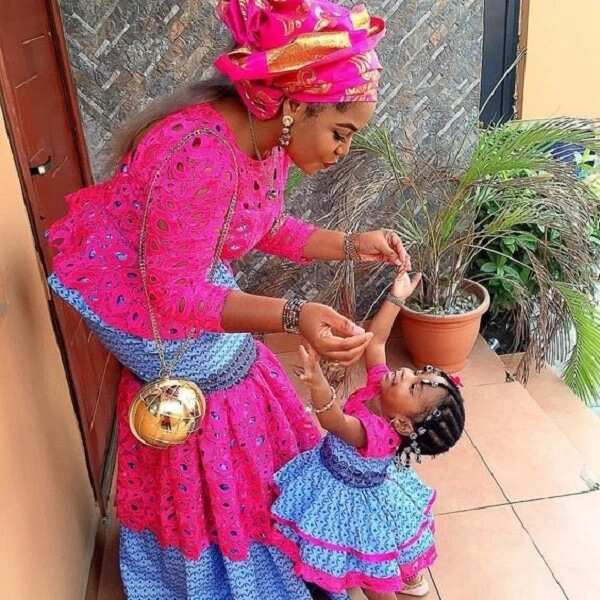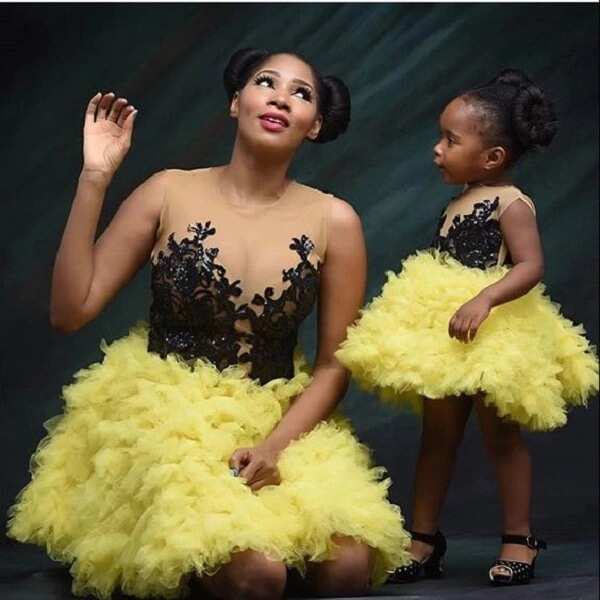 The well-known family look is still in trend. That's why children can copy the outfits of their moms and dads.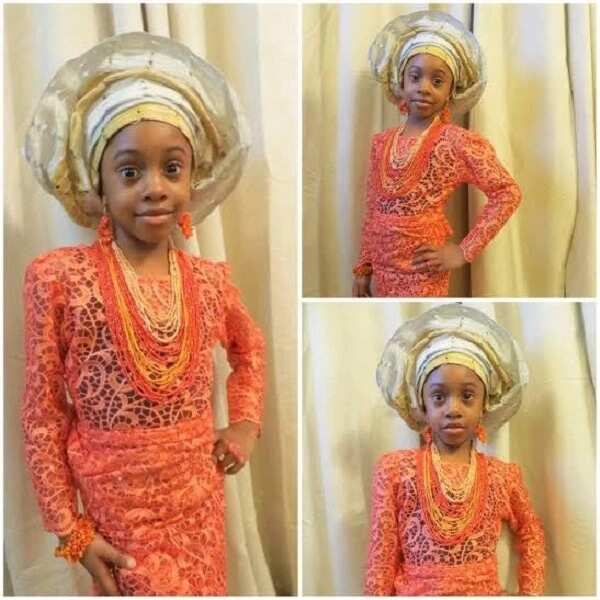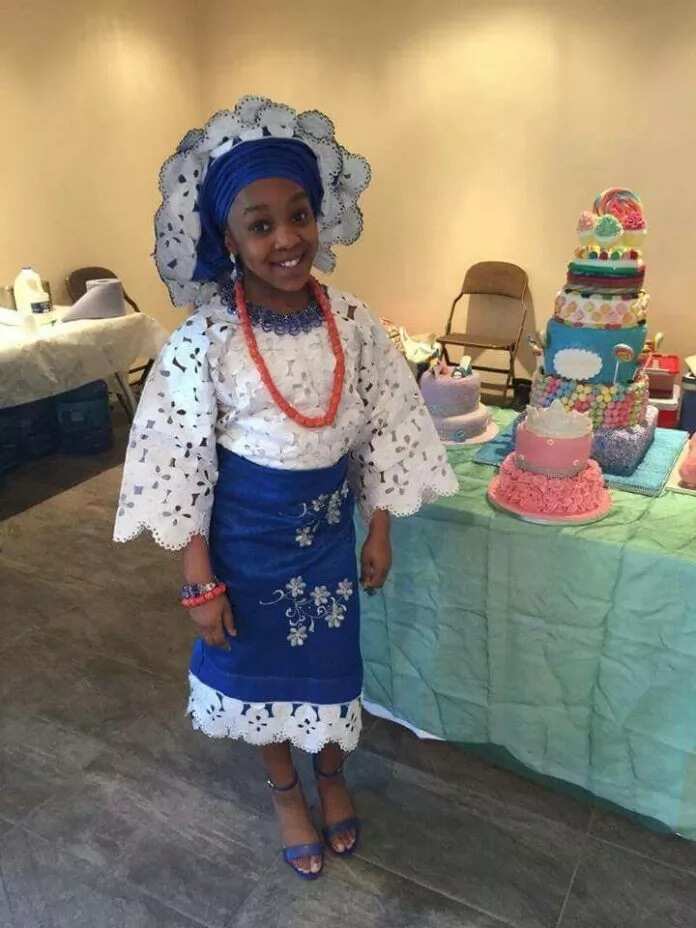 Traditional styles with lace
Speaking of lace styles for children, it's necessary to note the traditional outfits from lace or combinations with lace.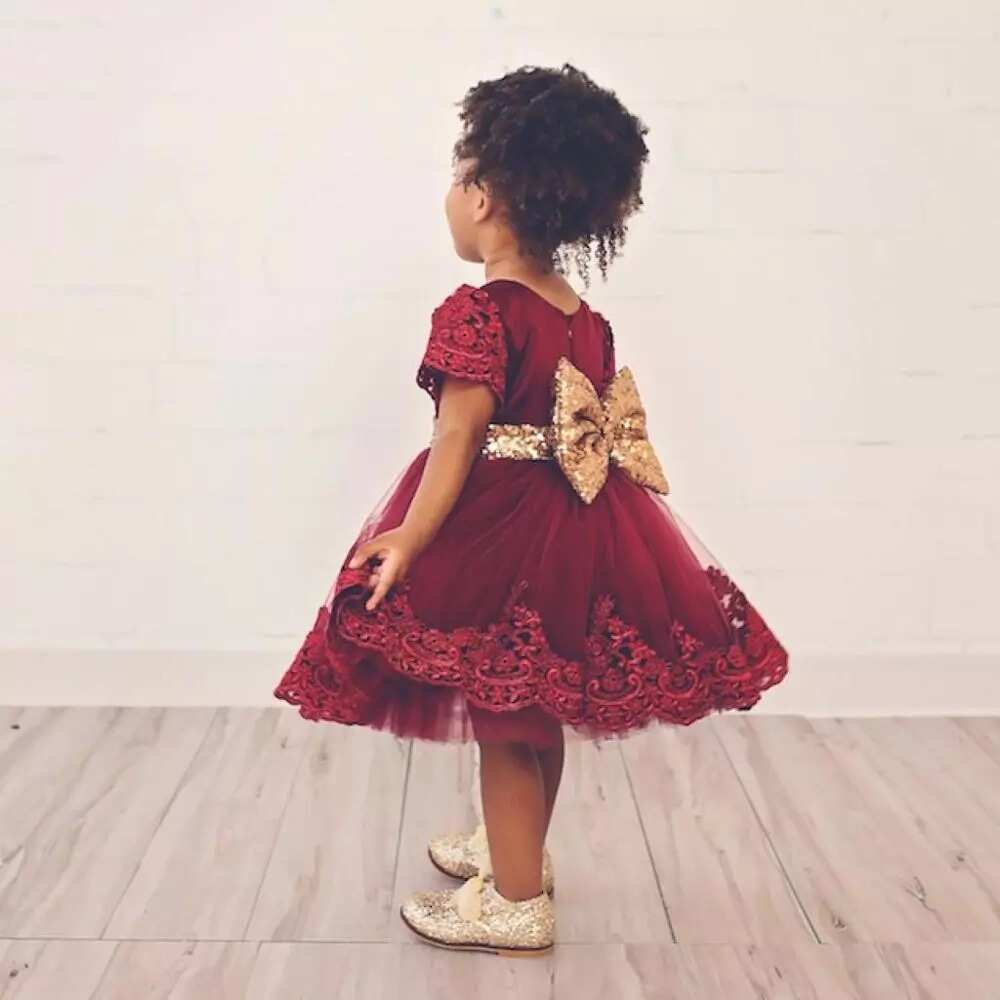 Trendy colors for lace outfits
The influence of "adult" fashion trends affects in color solutions. Bright, juicy floral and fruity tones look organically in kid's new lace styles for every day. Pastel colors, as before, are in vogue for lace styles on festive events. Peach, lavender or pale pink colors perfectly emphasize the purity of the style lines. Besides, designers advise wearing dresses with lace in bright colors, such as pink, blue and turquoise, as well as their various interpretations, for example, lime tone.
Among the decorative elements, embroidery, rhinestones, sequins, and stripes are at the peak of popularity.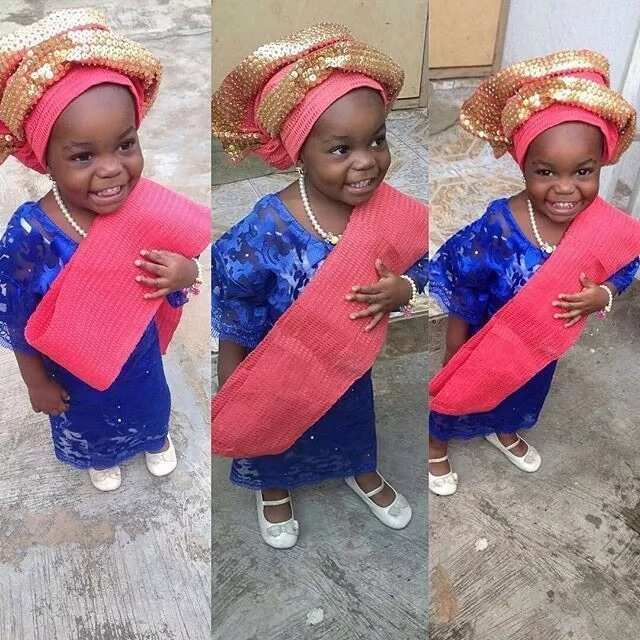 At times it's very difficult to keep track of all novelties and trends because the fashion never stands still. Making the review of new fashion ideas and solutions, we hope we have helped you choose an appropriate option for your child.
READ ALSO: Igbo traditional attire for children