30 Best packing gel hairstyles in Nigeria 2021 (with images)
Are you looking for something stylish, trendy, and beautiful? Do you know the best packing gel hairstyles in Nigeria? See cute pictures of packing gel hair and get inspired!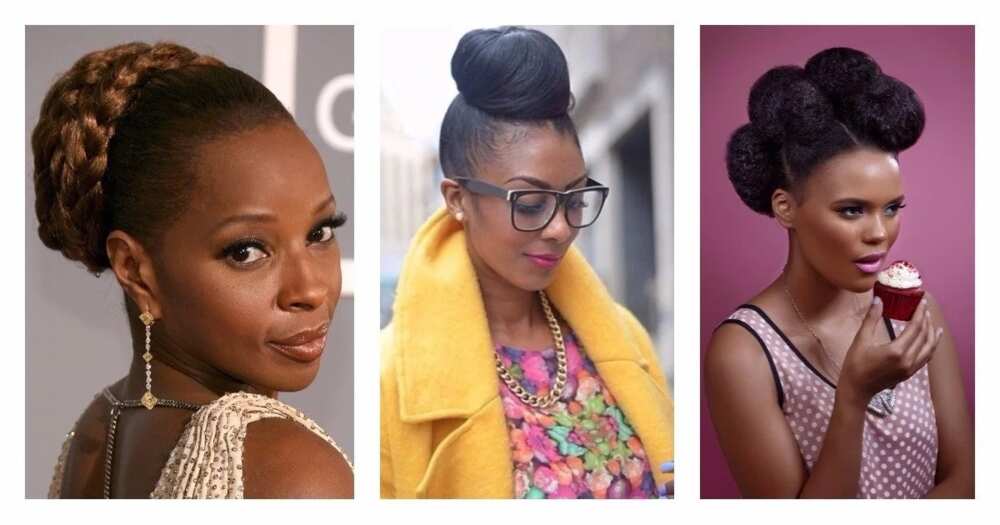 There are many methods of nice hair packing for casual and festive looks. You can make a classic smooth hairstyle or choose a freer style and decorate your hair with hairpins. For any length of hair, there are different versions of packing gel hairstyles. So any lady can find an ideal look.
Hairstyle is one of the ways to look confident and independent. Also, it's important not to forget to experiment with different looks and styles.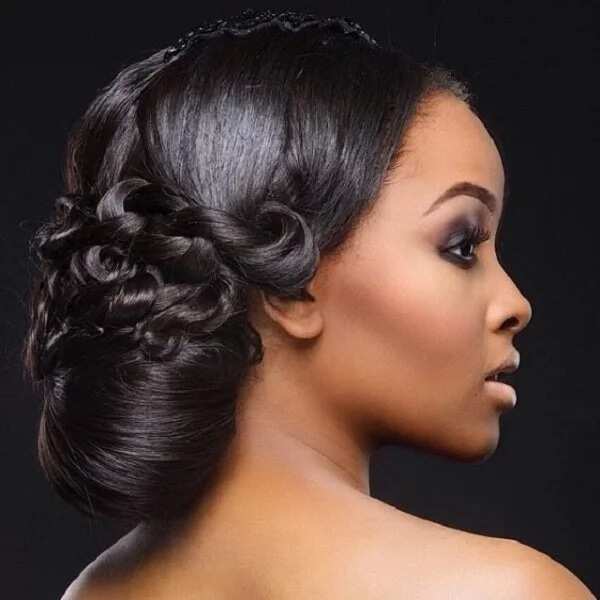 For this style, you can use different decorations to make your hair stand out. For everyday life, this styling is very practical and convenient. For events, it gives you an elegant look.
Latest hairstyle in Nigeria
Many Nigerian women prefer different haircuts of medium length. Considering the weather and the fact that this look goes great for most facial features, we can see why. Packing gel leaves your neck and shoulder free to prevent the discomfort of hot weather.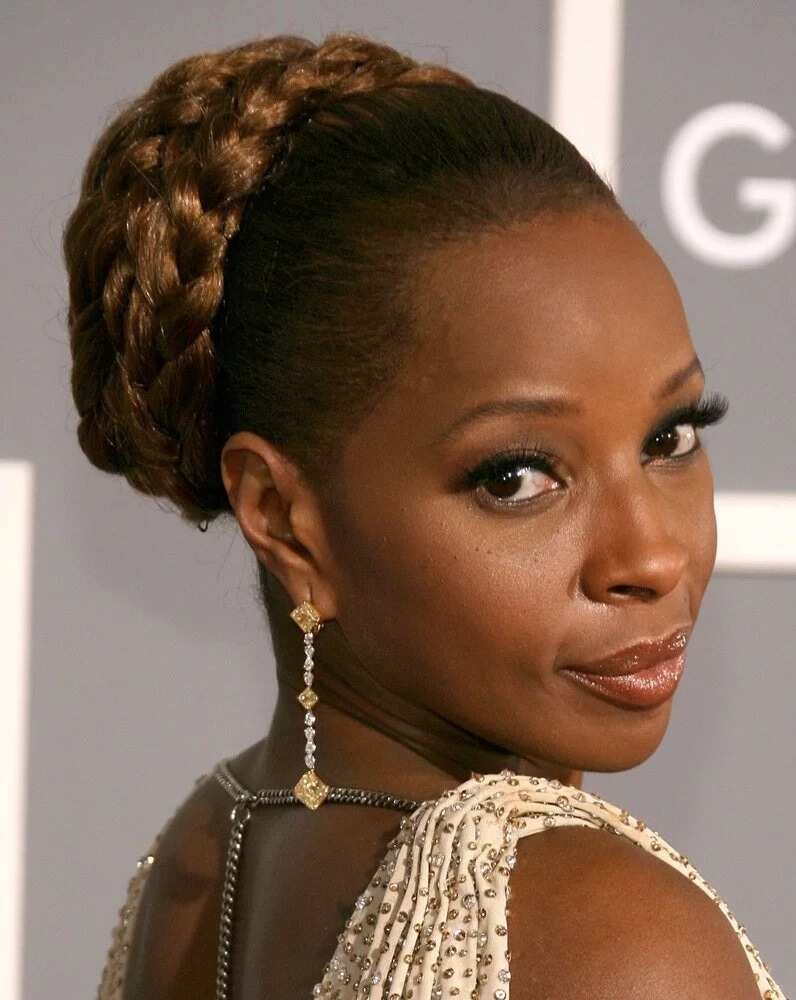 Using just rubber bands and hairpins, you can a wide range of hairstyles. Packing gel hairstyle for medium length hair looks prettier if you make it into curls.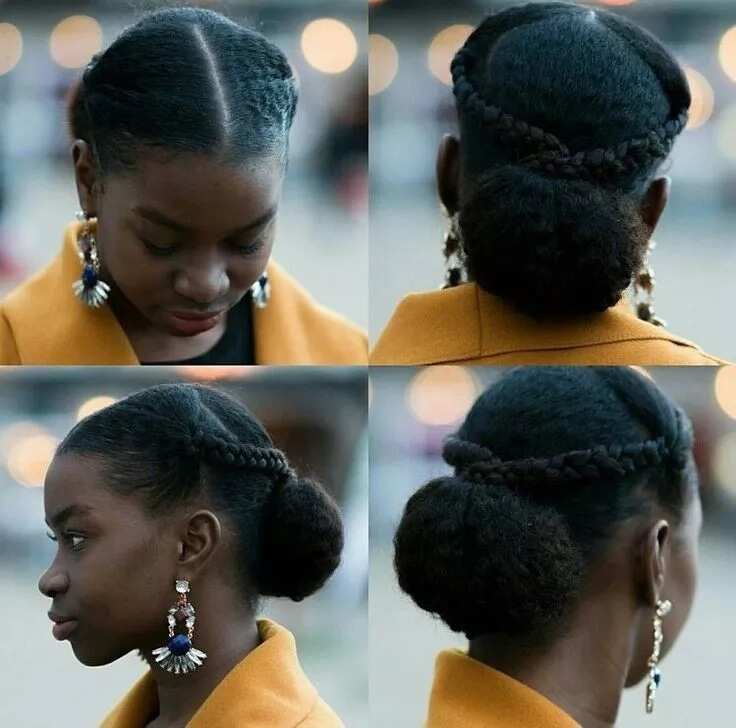 Another way how to pack hair of medium length is to make a beautiful pigtail into a bundle. Simply grab your hair at the temple, and braid it into a cornrow until you reach the desired location. When the braid is ready, twist it into a bundle and fasten it with invisible pins.
With the use of some styling tools, you can make a bigger and more luxurious braid.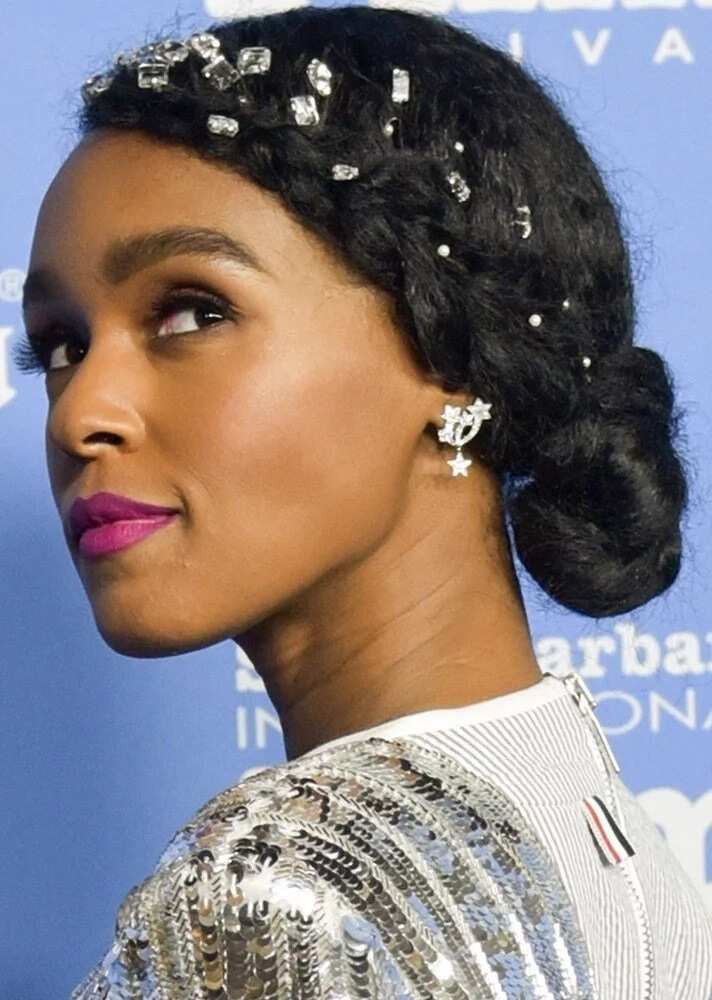 The packing gel hairstyle is always a classic option for most women. This style reveals the face while emphasizing the natural beauty of a woman.
Packing gel hairstyles on the top of the head for medium and long hair
Some great styles can be made intoa high ponytail. All you need to do is twist the tail into a special roller and wrap it. The bundle is then stretched on the sides and fastened with studs. A ready-made bunch can be decorated with a comb or clasps.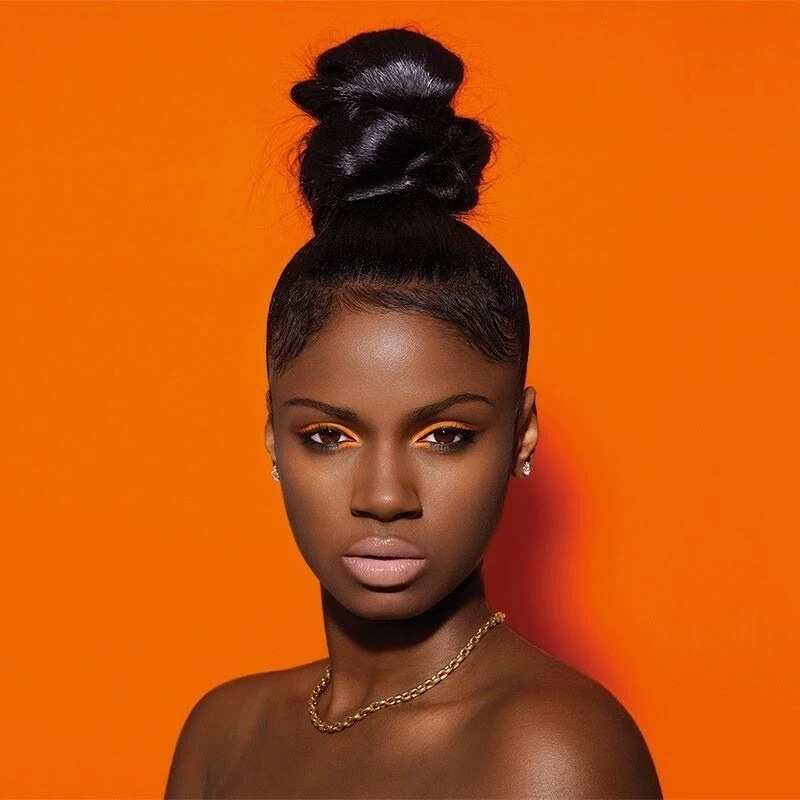 Another way to create a horse tail style is to add some extensions to get a more voluminous look.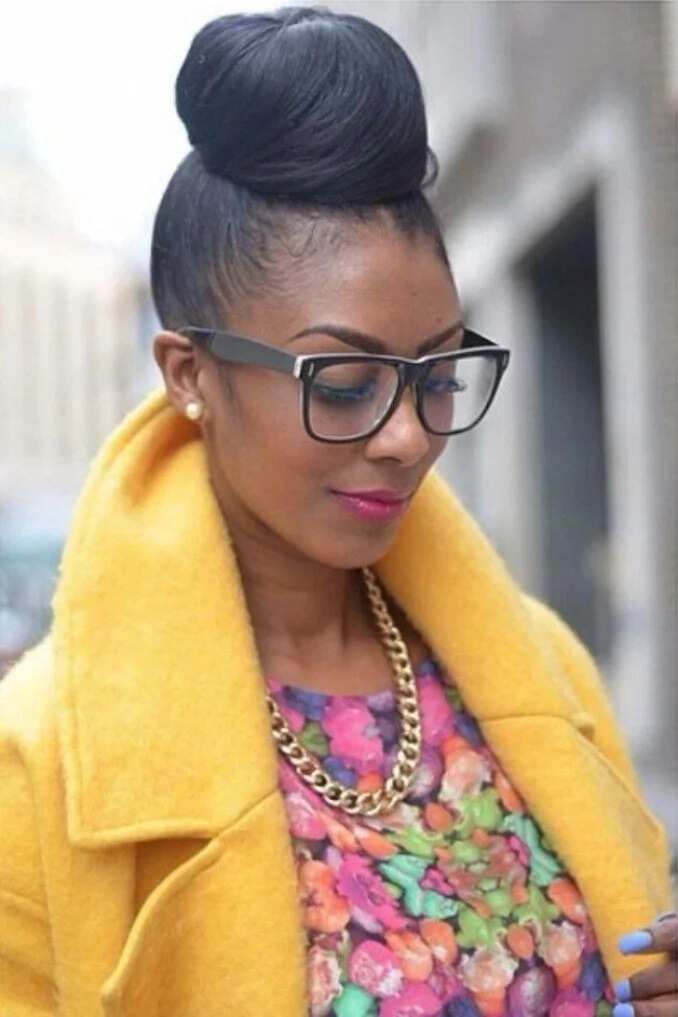 A bundle on the top looks beautiful too. To make this, pick a tail above the top of the head and wind the strands around the base. This quick and easy hairstyle can be done for a simple, yet, stunning look.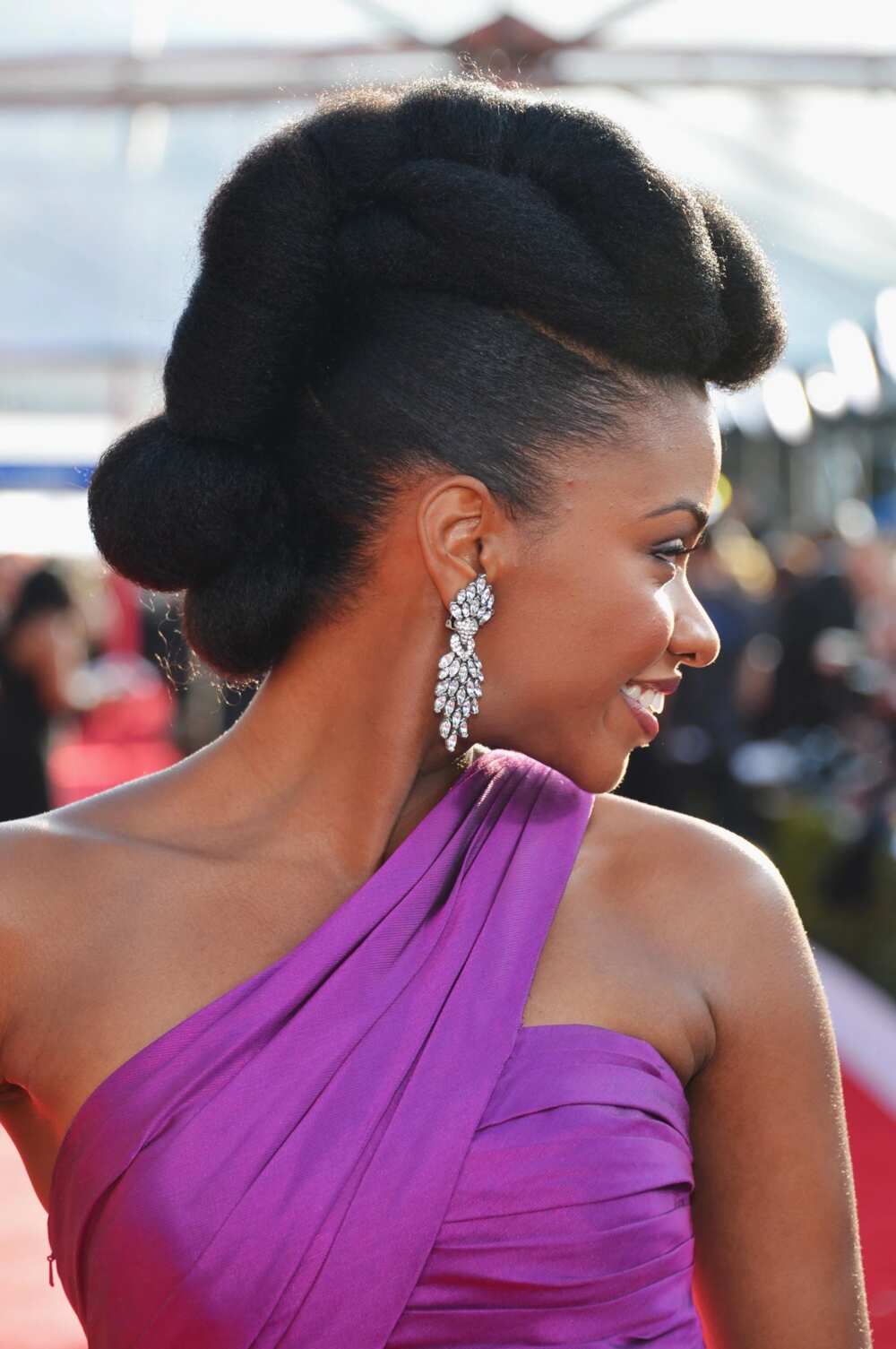 You can also choose to assemble the tail and stretch it under the elastic band through strands. The winded tail should be slightly fluffed and fastened with hairpins.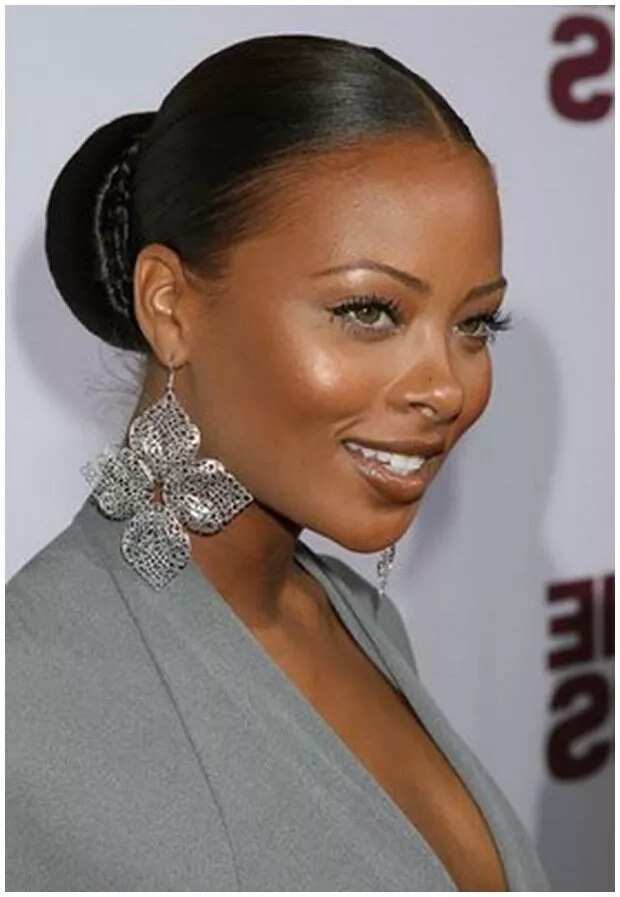 Fixing hairstyles with a bun
You can pack your head into a gallant bun for a nicer look. Even the simplest bun, which is neatly assembled and fixed, can be very beautiful. Look at the photos of packing gel hairstyles. You can see many of them are finished off with a simple bun.
READ ALSO: Trending hairstyles in Nigeria 2017-2018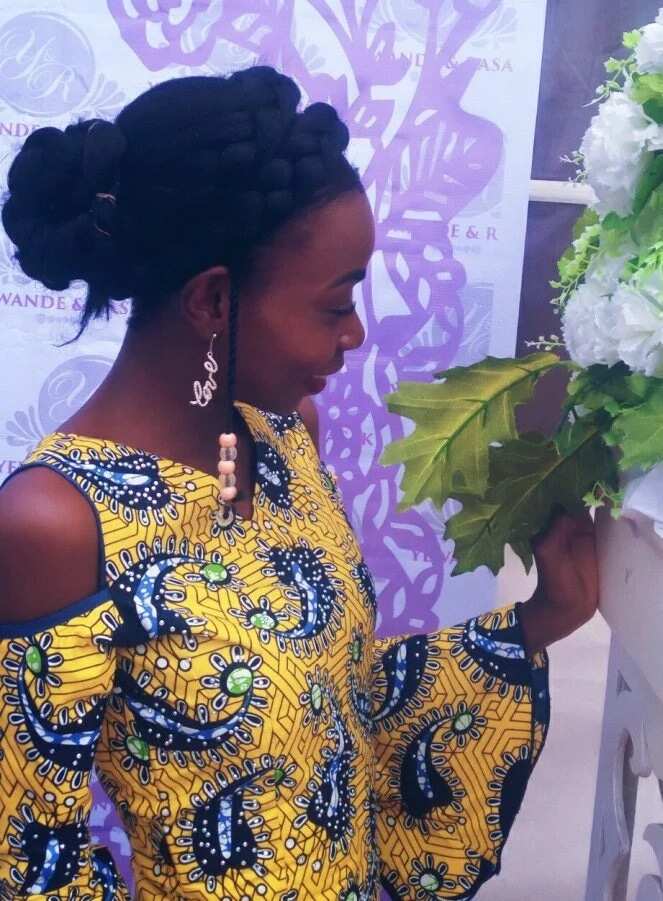 A bun never goes out of fashion. To form a bundle of hair, you only need a little time and few items: comb, an elastic band, gel, water and a few pins.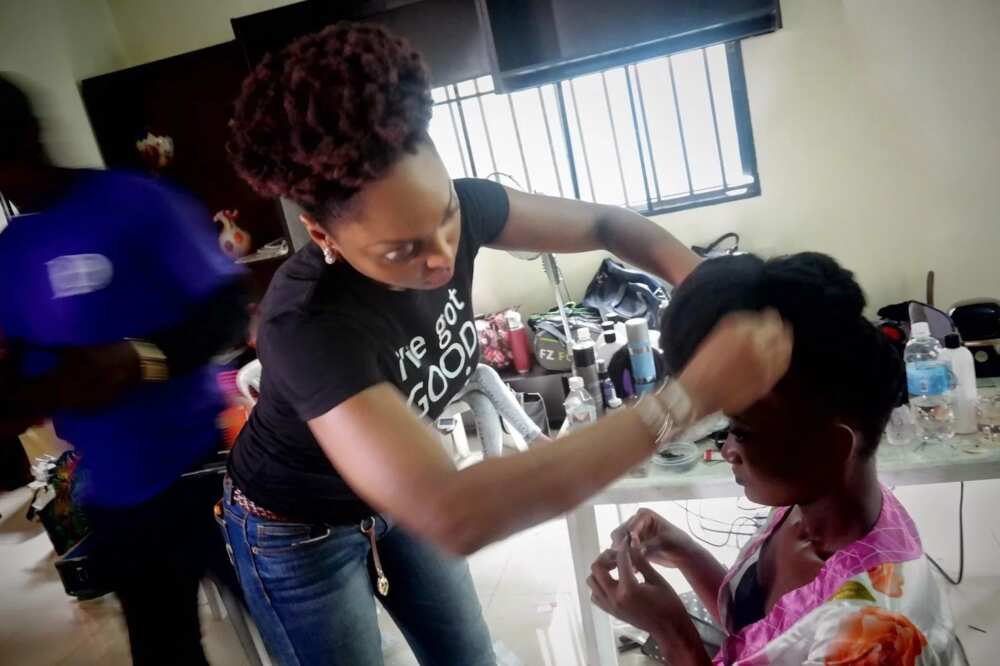 Before assembling the hair into a bun, you can scratch them a little to make the hair look airy.
The bun can be:
low or high;
tight or loose;
smooth or careless.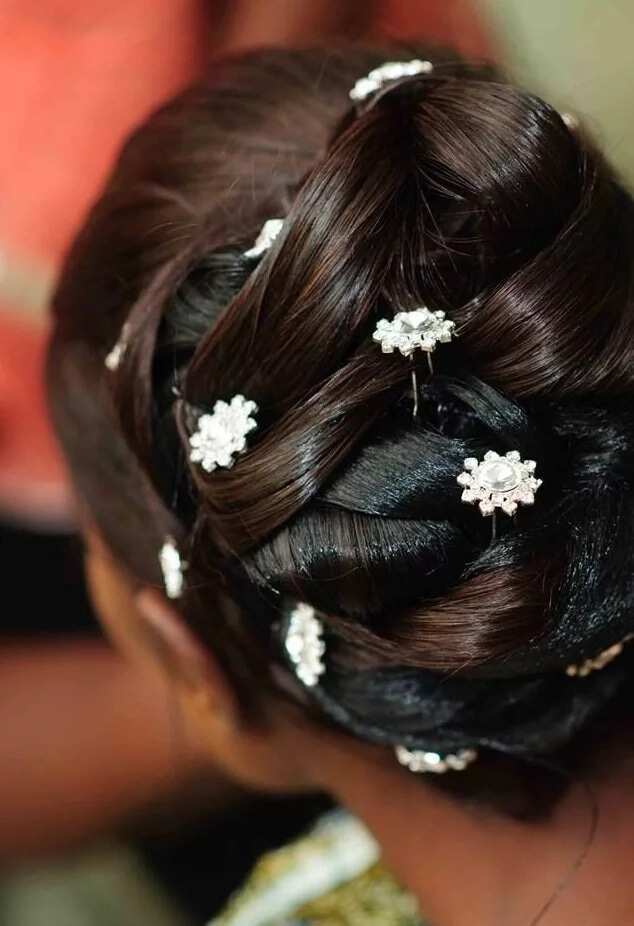 To make a bundle, you need to pick up the strands and twist together. Make a neat bun from the bundle and firmly fix it on the head. Besides, the style can be decorated, for example, with hair clips.
You can also choose to make a low bun. Just tie the hair into a lower tail and wind around the base.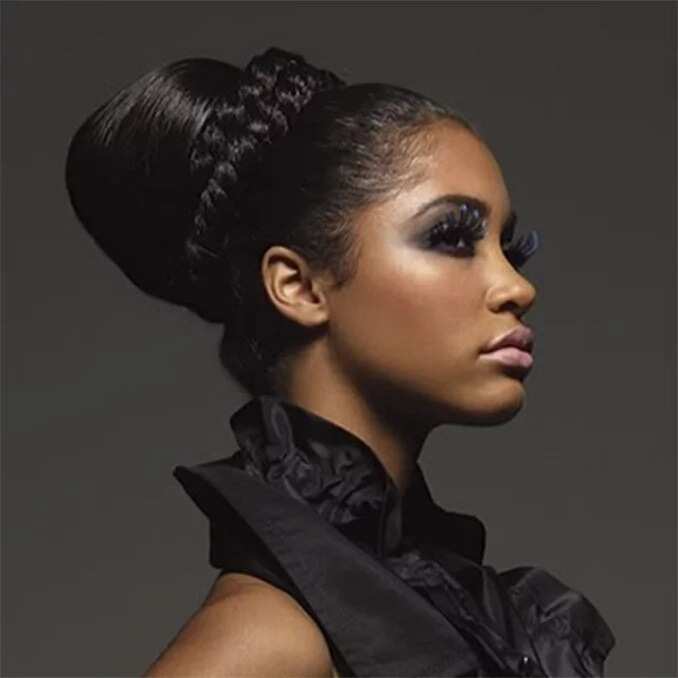 An ordinary bundle can be much more elegant if you weave a braid around it or even a few braids on both sides. Doing this is easy! Just leave out a few strands before packing. Weave a braid from these strands and wrap it around the basis.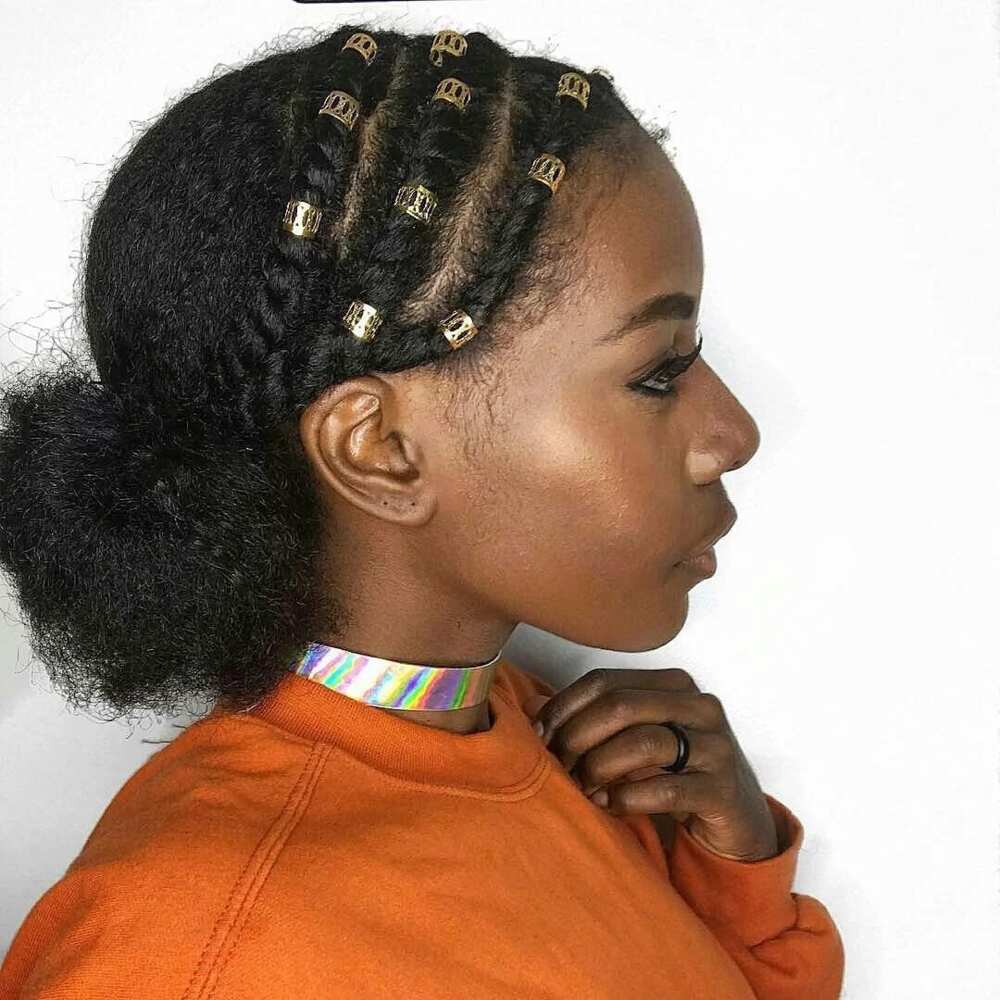 How to pack short hair
Short hair can be easily assembled into a normal ponytail. You just need to comb the strands and fasten with an elastic band. The short tail looks very stylish and will brighten your look.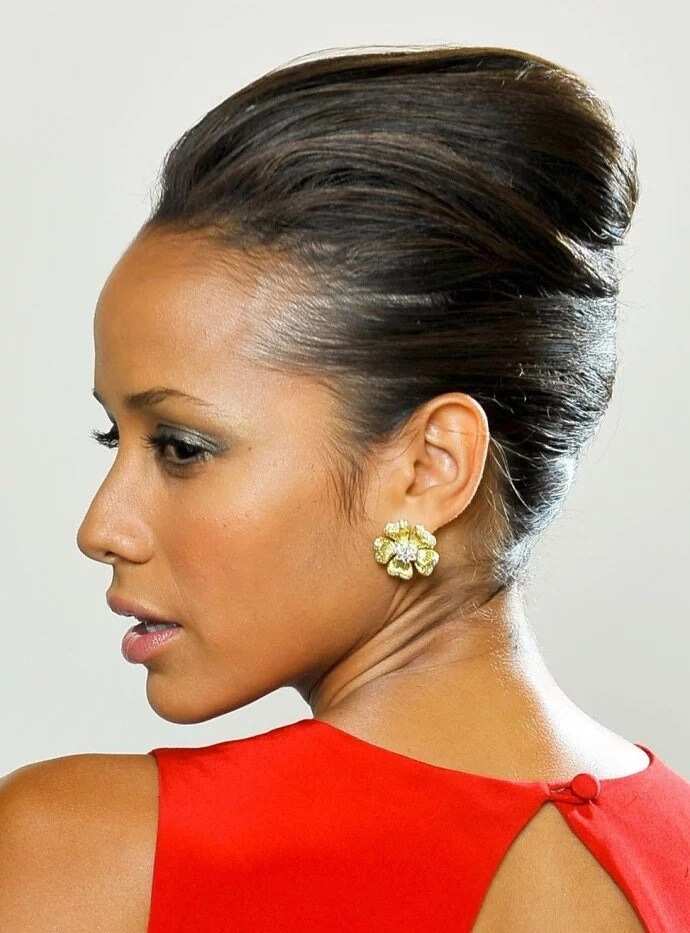 More elegant styling is done by weaving. Just take some hair on one side and twist it, picking up strands in the direction of the neck. At the back, fix the strands with invisible pins to form a shell.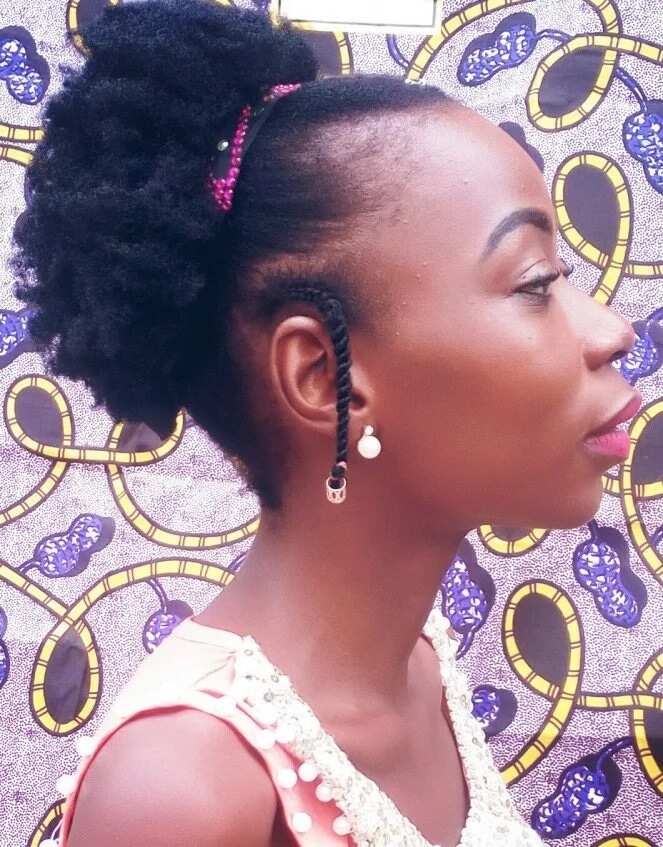 You can also choose to make a very small bun. If you want to keep it for a long time, you need to pick up the strands in the tail with elastic bands. Then wind the hair around the band. The complete bundle must be well assembled. You can fluff it a little to give you a more extensive look.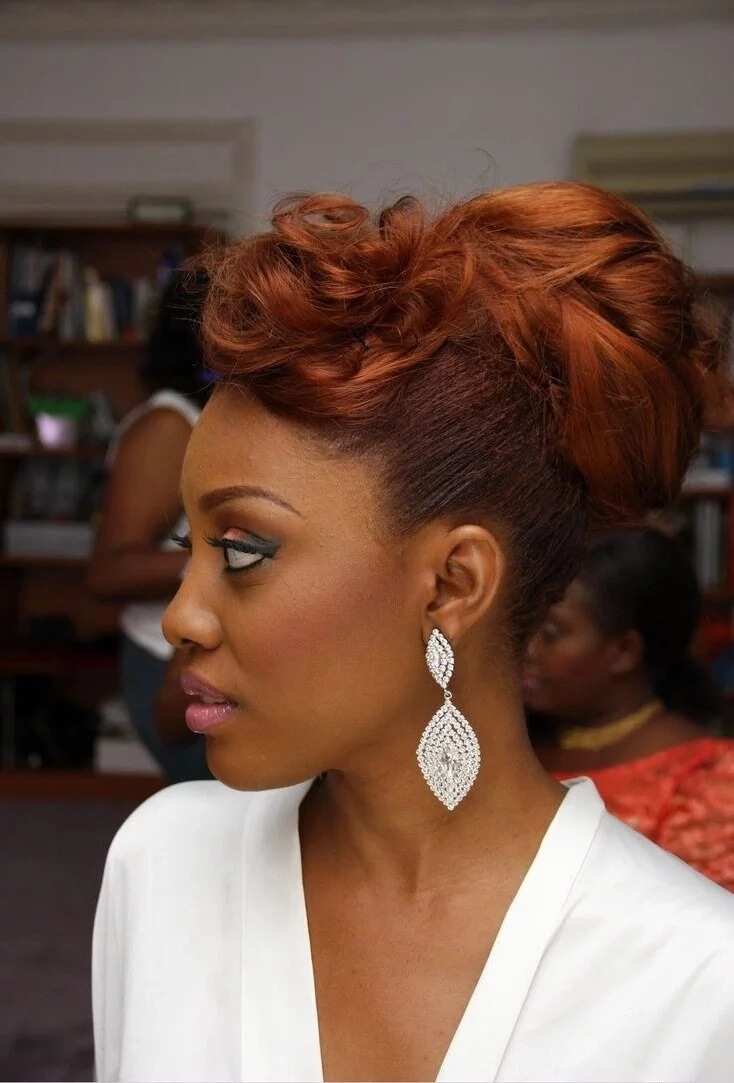 For any hair length, you can fasten the hair strands at the back of the head to create an elegant style. If you decorate the hair with flowers or pretty hairpins, you can make your fun hairstyle for an event.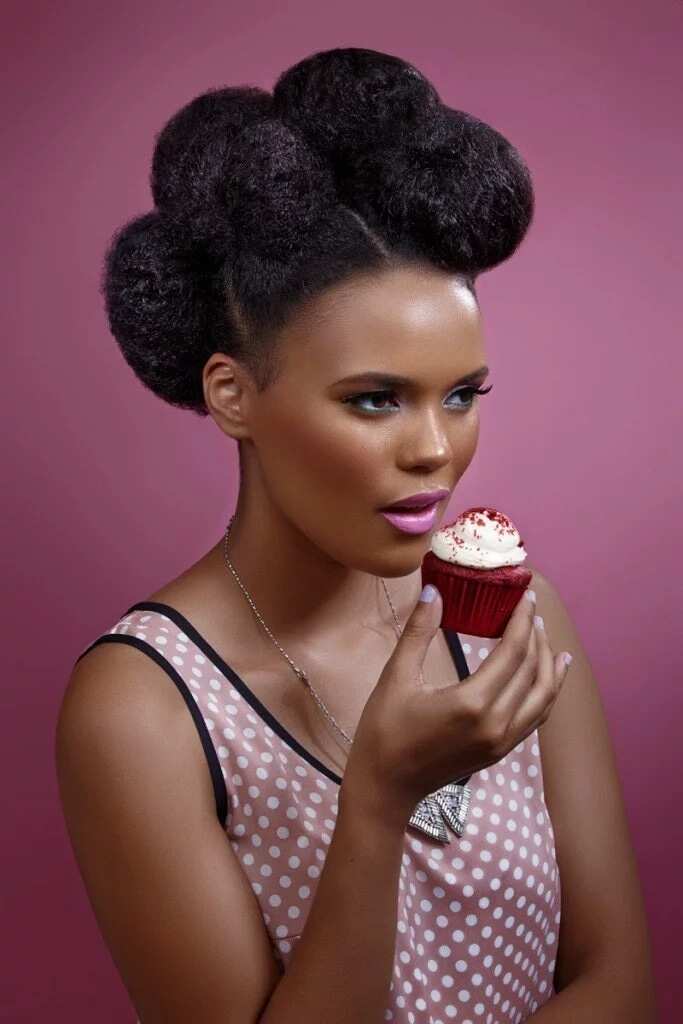 How to pack long hair
It's believed that long loose hair gives a lady a special charm and emphasizes her femininity making her look more attractive.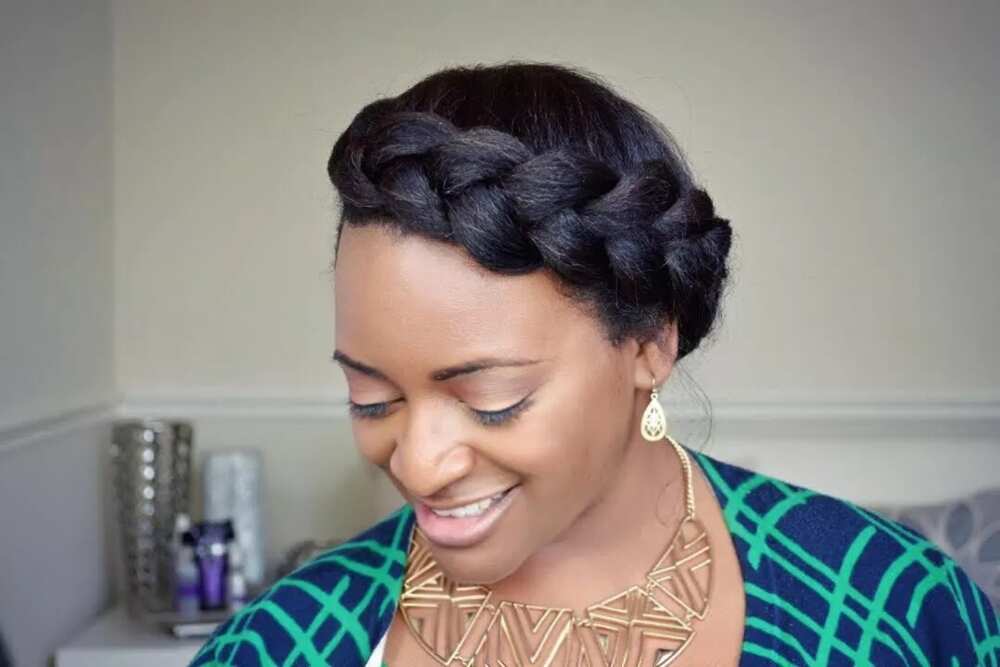 A braid offers you a special look. Today there are many different weaves, but the traditional cornrow is still very popular.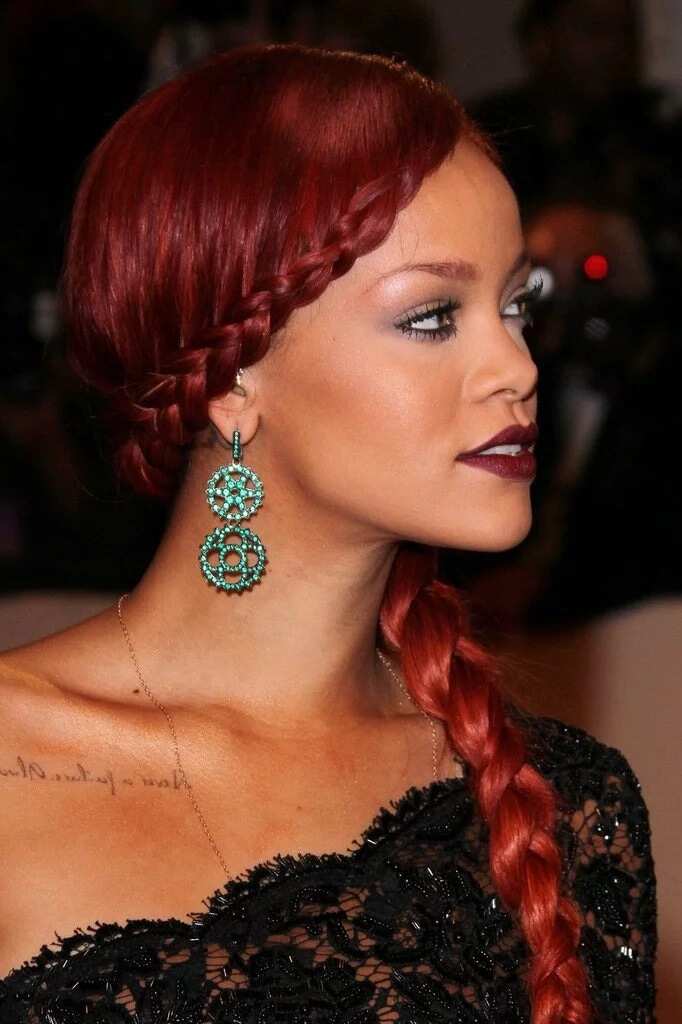 A French braid is also a fun option. When weaving the French braid long hair, you should fluff a little in each lock to make the weaving massive. As a result, you get a very magnificent and soft hairdo.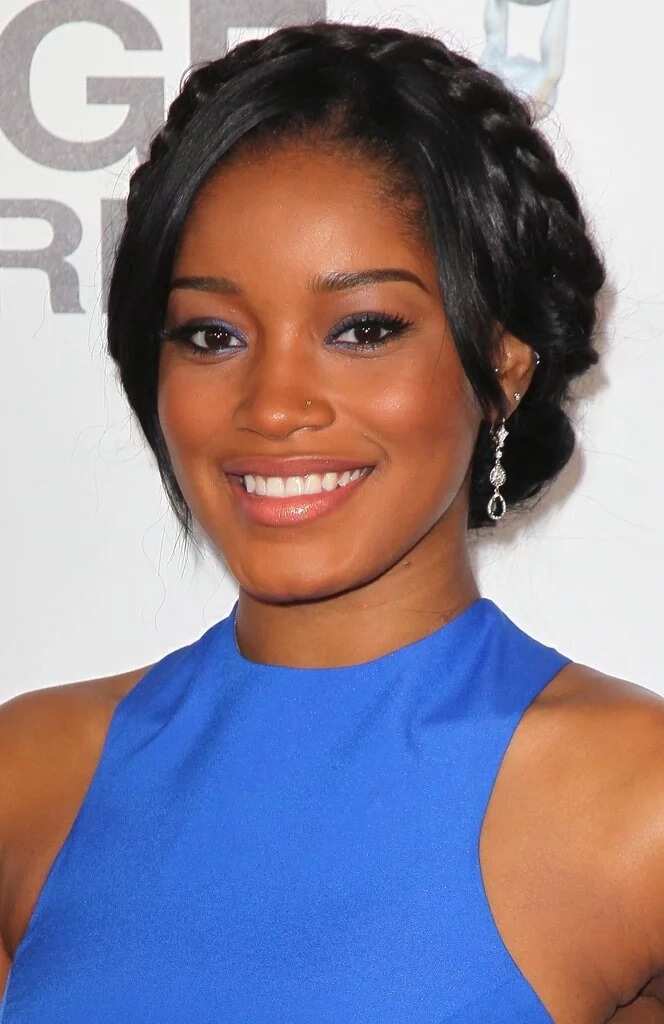 You can choose more delicate weave patterns to create a cute, gentle look. For example, from four strands you can weave a beautiful three-dimensional braid. To make this hairstyle, you need to pick up the strands and comb them carefully. Then divide the four strands and twist them together at the end. After that, fix the braid with a brace or a rubber band.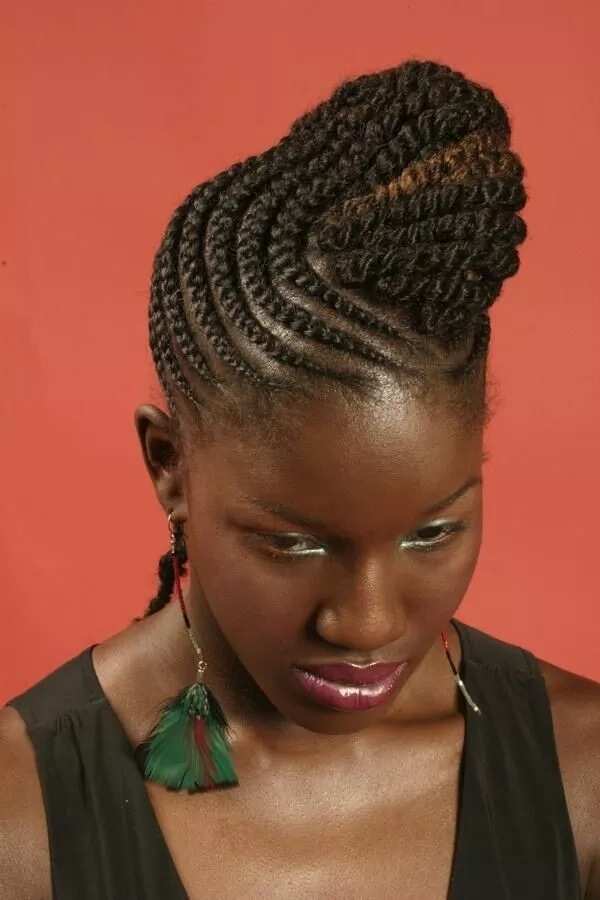 Braids are weaved in different ways: in the middle or on the side, from the back of the neck or from below. The diagonal weave fresher and more stylish, and thanks to several ornaments, it can be turned into an elegant evening hairstyle.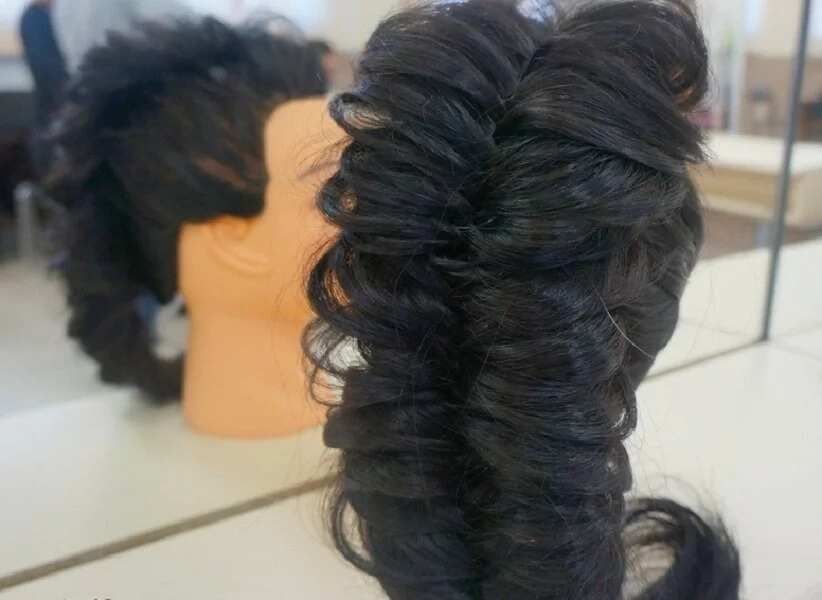 The reverse spikelet is also worth considering. To weave the reverse spikelet, first pick up the curls in a ponytail and divide them into two strands. Usually, the weaving begins at the neck, but you can choose any bas point for the braid. Fix the hairstyle properly and fluff the strands a little. The reverse spikelet looks voluminous.
The packing gel hairstyles on the back of the head are very popular among those that like long hair.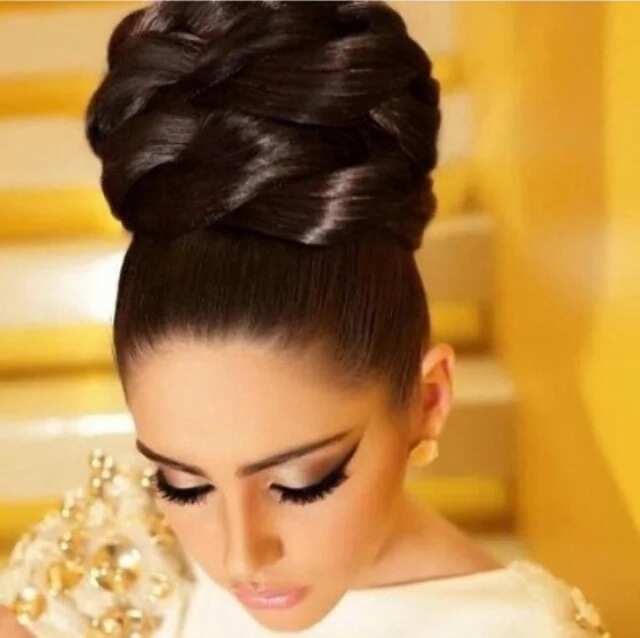 Packing gel Nigerian hairstyles look charming and is perfect for any occasion. You have a lot of options, so have fun and experiment with different looks.
READ ALSO: Picking the best hair for crochet braids
Source: Legit.ng