Exclusive: I want to be a makeup artiste in future - Emanuella reveals
- Emanuella and her uncle Mark Angel are known all over Nigeria and even outside the shores of the country
- So it is quite natural that they get unbelievable offers for their craft
- Mark Angel recently revealed exclusively to Legit.ng how they were offered N144 million to sell their Facebook page
Popular comic actors Emanuella and Mark Angel were recent guests at Legit.ng and during their interview session, they shared previously unknown details of themselves.
Mark Angel explained that his Facebook page with more than 4.4 million once attracted the attention of a foreign company and he was offered $400,000 (N144m) to sell it.
Excerpts below:
Emmanuela reveals she wants to be a make-up artiste
"I want to be a makeup artiste in future. Because I want to beautify people's face. I also want to be a dancer."
READ ALSO: Beyonce sets internet on fire with her performance at Coachella
Why they shoot their videos in Port Harcourt
We are based in Lagos but we shoot most of our videos in Port Harcourt. To work in Lagos is very hard. If you want to start shooting, agbero's will come and start demanding outrageous sums of money from you. There was a time we were asked to pay N170,000 settling these touts before we were allowed to shoot. That's why we shoot in PH and market our skits in Lagos.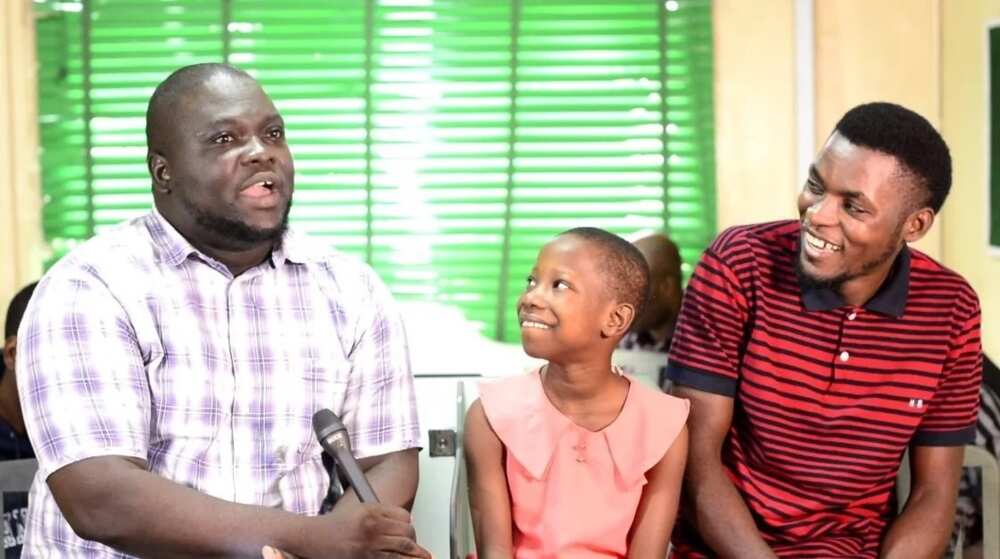 The N144million offer
Recently, a company wanted to buy out our Facebook page. I thought it as a scam but this company is well known and they offered us $400,000 when I converted it to Naira, it was more than N100million (N144m). My first thought was 'guys lets sell it.'
But we can't sell it because it's not all about money. Money cannot buy what we do. If you think about it, you can sell it and start again but there are people who can only get a laugh through that channel and by selling it, you will deny them that chance.
How their skits influenced an African leader
There was an African president who told us we saved him from taking a rash decision that would have affected his country. We were invited for dinner and we did not know why we were invited until he shared his testimony with us.
Watch them below:
PAY ATTENTION: Install our latest app for Android and read the best news about Nigeria
Emmanuella Asking Mark Angel Tricky Questions - Street Gist (Teaser) | Legit.ng TV
Source: Legit.ng