How to print original JAMB result slip
Over a million of citizens from all over the country are checking out their JAMB results this year. The Joint Admission and Matriculation Board has added all the official results to their public site, so each Nigerian pupil who joined the 2018's exams can look up how he or she performed. Due to the reason that so many users are interested in this information, we are happy to tell you how to print original JAMB result slip, as you will unquestionably want to have it while entering the chosen university or college.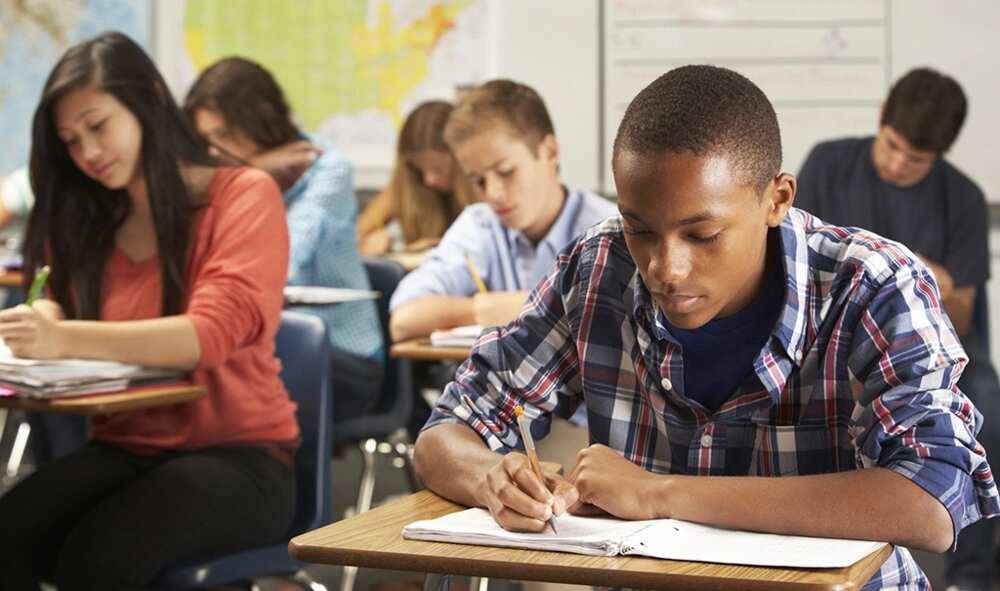 It is important to keep in hands your JAMB original result if you are entering a higher educational institution in Nigeria in 2018 or 2019. It is stress-free to print out the JAMB result slip because the official site of Joint Admission and Matriculation Board has a detailed direction how the task can be accomplished.
Print JAMB result
Here is a simple instruction you can follow to get your 2018 JAMB slip. Anyone should find this easy:
Step 1. Visit the Joint Admission and Matriculation Board site http://www.jamb.org.ng/ and log in to a personal profile. You will have to fill out the email (you have provided during original registration) and password. New users should create an account. You need to type your name, email address, chose a passcode, and choose 'Sign up' to complete the first step. Make sure you didn't have an account before because JAMB allows only one profile per person.
Step 2. Sign in. Now you should enter your personal account easily. This is a webpage that includes numerous options and service offered by JAMB in Nigeria.
READ ALSO: Best JAMB result in Nigeria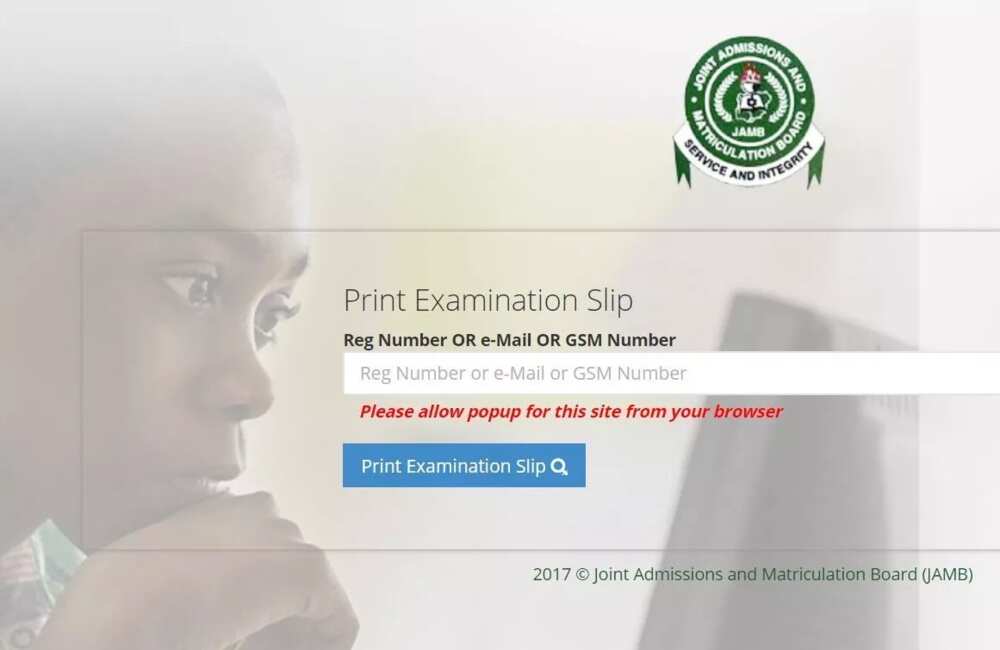 Step 3. There is an option that says 'Print Result Slip', and it is hard not to notice. So click on it.
Step 4. Users who wish to print JAMB result will have to pay for this service. The automatic Transaction ID is created as soon as you choose to 'Print' and you will be shown a confirmation screen.
Step 5. It is advised to remember your Transaction ID (this number is hard to miss because it is presented in bold red color). You should double check this page before you continue, but note that the copy of this page will be emailed you by the server.
Step 6. Press 'Continue' and you can pay with your credit card or select a different payment method. JAMB original result can be paid for using ATM, Quickteller or cash at your bank. The transaction ID is must know if you select such means because you have to pay for that particular order only.
Step 7. If you have chosen to proceed with your card, you will be forwarded to the next webpage where you can fill out the information about the bank card. Then you can press the 'Pay' option to continue.
Step 8. Once you have successfully paid for the slip printing, you can check out 'My Payment Section' in your account. Besides, you should receive a text message on your phone and an email with the transaction ID. You can press 'Continue' since you haven't printed anything yet.
Step 9. Now you can enter your exam registration number and year when you have bypassed the examination.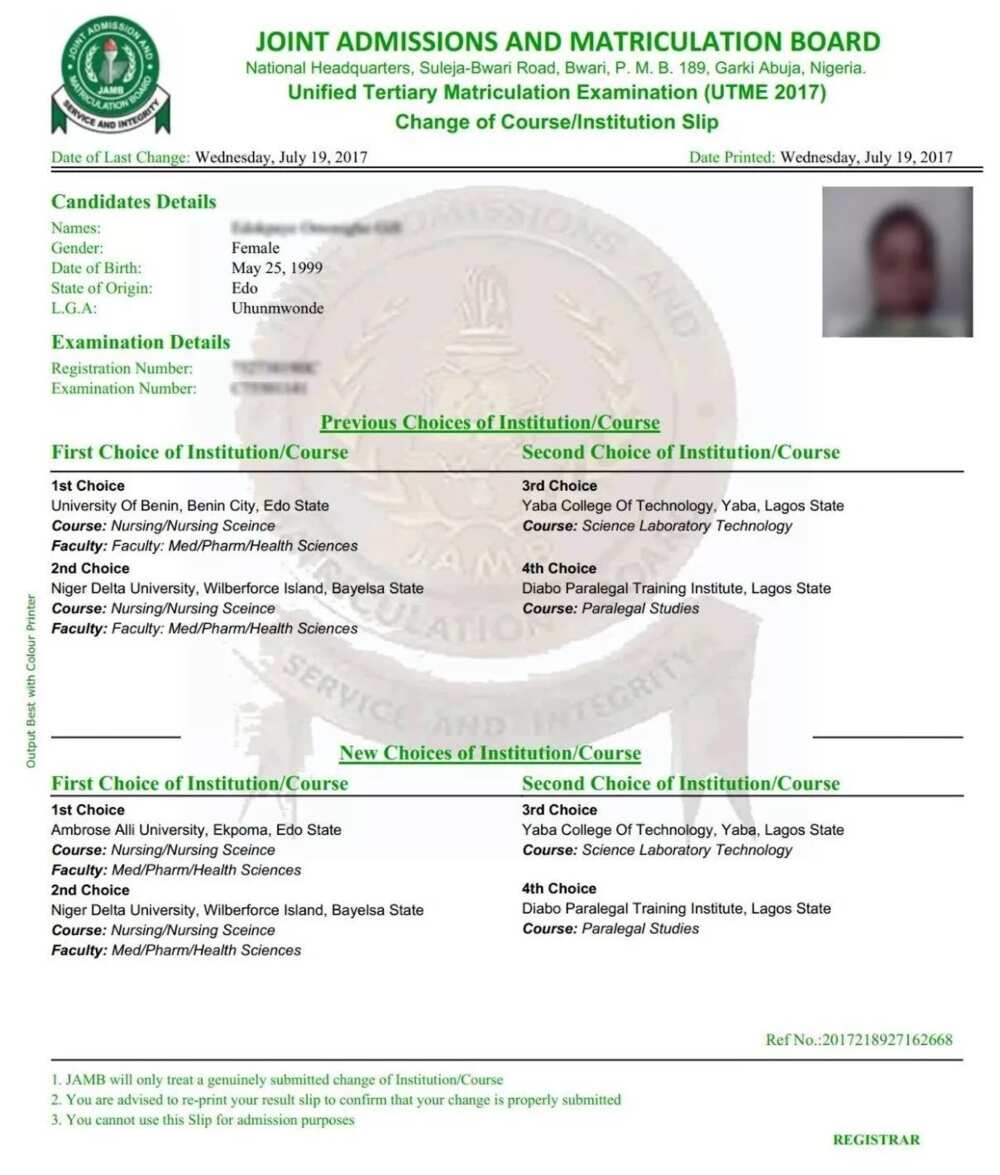 Step 10. That's it. You can see the option to print JAMB result slip so print it.
This is how each Nigerian pupil who participated in the examination held by Nigerian Joint Admission and Matriculation Board can print JAMB result. It doesn't matter what year you took part in the exams; you can always pay money and have your results printed out to have an original document right in your hands.
READ ALSO: How to check JAMB score online
Source: Legit.ng