Highest paying federal government jobs in Nigeria: are they right for you?
Today, many Nigerians are interested in federal government jobs. These are job opportunities by the federal government of Nigeria for civilians/citizens of Nigeria. But what can one expect from such work? What amount of salary can you get while working for the government?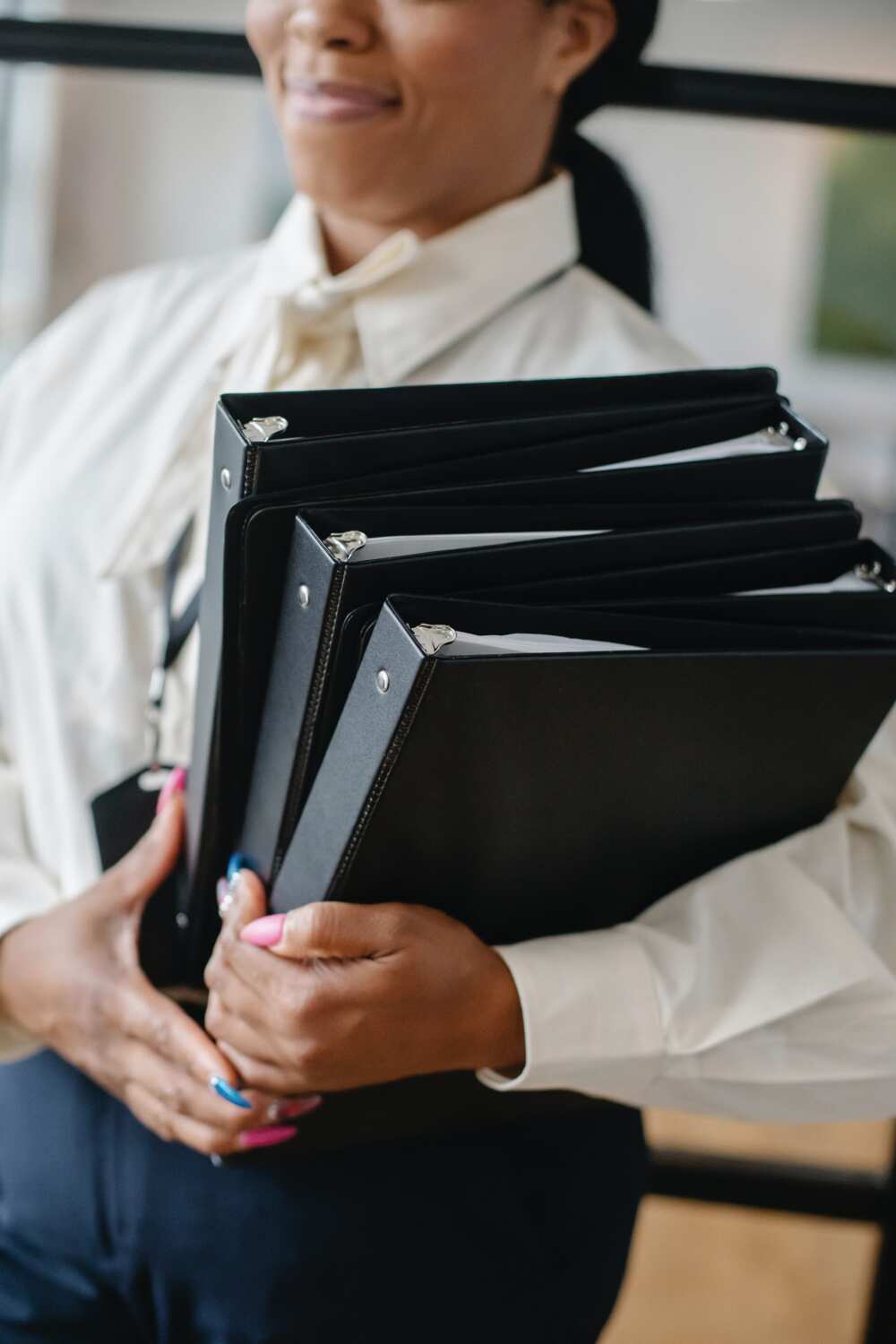 Many people consider federal government jobs as a no go area. This is because of the federal government's inability to pay its workers most times, but notwithstanding most federal government workers get good pay depending on the sector they work for.
These jobs are considered flexible when it comes to time, and most people go after them because of the security they enjoy.
Time off is also flexible for federal government workers, and they tend to have more secure pension schemes. So have a look at some of the best paying latest federal government job in Nigeria.
Federal government recruitment requirements
Applicant must be of Nigerian by origin.
Applicants must be between employable age.
All applicants must be medically fit and meet employment standards.
Must possess NYSC Discharge or exemption letter.
All applicants must present their first-degree certificate with a minimum of second class lower.
Top 10 highest paying federal jobs in Nigeria
Below are some of the highest paying federal jobs in Nigeria
Bureau of Public Enterprises
Broadcasting Organization of Nigeria
Bureau of Public Procurement
Central Bank
Computer Professionals Registration Council
Corporate Affairs Commission
Department of Petroleum Resources
Defence Intelligence Agency
Commission of Economic and Financial Crimes
Nigerian Energy Commission 
Federal government agencies and salary grade for government employees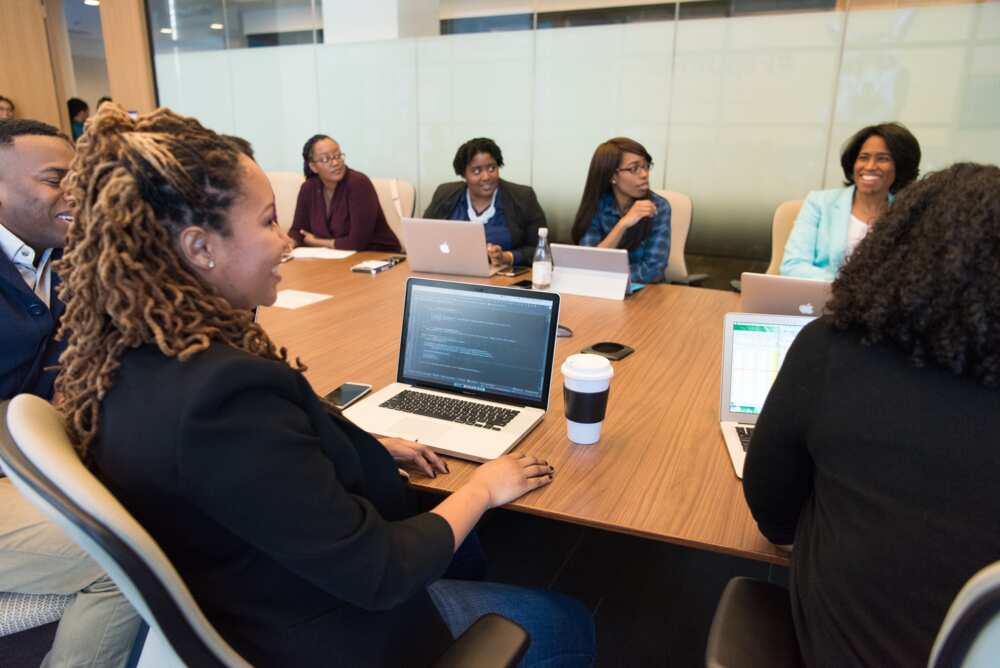 These are some of the jobs with high paying salaries in the government sector.
1. National Petroleum Corporation of Nigeria
The NPCN organization is recognized as one of Nigeria's highest-paying federal agencies. The Nigerian National Petroleum Corporation (NNPC) is the country's official petroleum company.
Nigeria's economy is largely reliant on oil exports. It is significant, and employees in the oil and gas sector, which includes the NNPC, are well compensated in Nigeria.
Industrial interns are paid a sum of N30,000 monthly, while people like sales managers are paid N286,000 a month. An economist in this organization can get N3,919,000 a year.
2. Bank of Industry
The Central Bank is another government entity with high wages. The Nigerian Bank of Industry will consistently place high on any list of the best-paying federal government parastatals or agencies in Nigeria.
The Bank of Industry Limited (BOI) is one of the oldest and largest developed finance institutions operating in Nigeria.
The ministry of finance, jointly owned by the ministry, incorporated Nigeria with a controlling stake of 94.80%, the CBN with 5.19% and private shareholders with 0.01%stake.
The staff on the entry-level is paid N122,000 per month. A good option is a loan officer who can earn N563 000 a month on an entry-level stage.
The salary for analysts is reported to be averaged at N2.8 million every year. The branch manager position is the highest paid, but it is very difficult to access.
This is because there are not many Bank branches in Nigeria. It is a good idea for those who are interested in governmental job opportunities.
The BOI is a major federal government parastatal that provides monetary assistance to companies or organizations and entrepreneurs who desire to establish large, medium and small scale projects.
3. Federal Inland Revenue Service
Federal inland revenue service is a tax revenue collector created to work through tax monitoring of citizens. The agency is quite secretive about its salary packages.
But according to the public data, entry-level staff can receive between N120 000 and N140 000 monthly. The Officer position is paid N166 000 and N185 000.
4. Nigerian Maritime Administration and Safety Agency
This is another high paying firm. NIMASA was founded in 2006 and is responsible for regulating the Nigerian shipping industry, the maritime labor and the coastal waters with the Nigerian Navy
The staff here carts home decent pay monthly. NIMASA jobs have a very special salary scale. Entry-level salaries earn N240 000 monthly. The agency is also secretive about salaries numbers.
5. Asset Management Corporation of Nigeria
It pays around N167 000 monthly, but this information is unconfirmed. It is difficult to say whether this is the initial level of salaries.
6. Nigerian Ports Authority
Another one of Nigeria's highest federal paying jobs is that of the Nigerian Ports Authority (NPA). The NPA staff also enjoy good pay. Some of their monthly remunerations are:
Counselors – N180,000 to N200,000 monthly
Deck Cadet – N250,000 to N300,000 monthly
HSE officers – N300,000 to N400,000 monthly
Control & instrumentation engineers. – N450,000 to N600,000 monthly
7. Nigerian Military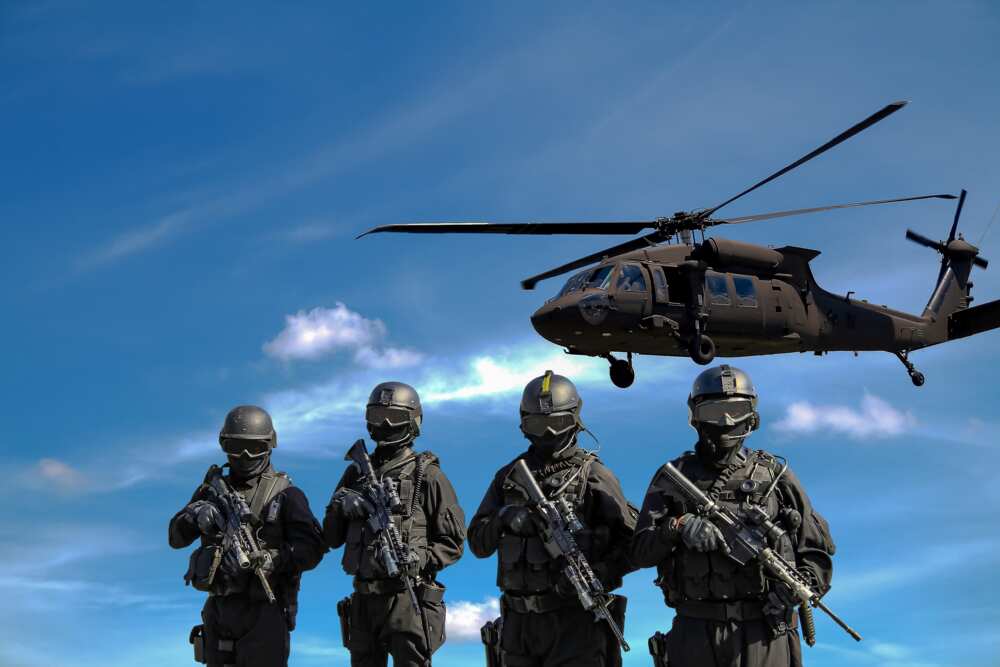 The Nigerian Army, Navy, and Air Force make up the armed forces or Nigerian military. It is one of the highest-paying federal government departments in the world.
Military pay is based on a system of rankings. The senior officer of the Nigerian Airforce is the highest-paid member of the military, earning up to N140,000 before allowances.
8. Nigerian Customs Service (NCS)
The NCS is a paramilitary agency in Nigeria that also pays its officers well. The staff enjoy various allowances besides their basic salary.
The highest Nigerian custom rank, the Comptroller-General of Customs, is the highest paid in the customs service, followed by the Deputy Comptroller Generals and the Assistant Comptroller Generals.
Salaries are paid according to qualifications and ranks as graduates with bachelor degrees should earn more than a staff member with an O'level certificate.
Latest federal government recruitment in Nigeria
Have a look at some of the current federal government jobs in Nigeria in 2021/2022.
Federal Government Education and Teaching Job Recruitment
Energy Job Recruitment
Government Environmental Agencies Job Recruitment
News/Media Recruitment
Nigerian Federal Government Agencies Job Recruitment
Telecommunication Agencies Recruitment
Federal Government Health/Medical Job Recruitment
Judiciary Job Recruitment
Federal Aviation Agencies Recruitment
Maritime Recruitment
Federal Economy Agencies Jobs
Nigerian Force Recruitment
There are many other highest paying federal government agencies in Nigeria, but some of the top jobs have been listed above. This should give you a hint on where you should look when eyeing employment opportunities at any of these companies. If you want to settle for a highly paid job in the country, then one of these federal government jobs should be your inclination.
DISCLAIMER: This article is intended for general informational purposes only and does not address individual circumstances. It is not a substitute for professional advice or help and should not be relied on to make decisions. Any action you take upon the information presented in this article is strictly at your own risk and responsibility!
Sources:
READ ALSO: Bet9ja agent commission percentage and benefits in Nigeria
Legit.ng recently published an article about the Bet9ja agent commission percentage and benefits in Nigeria. The sports betting business can be the easiest route to earn money. Young entrepreneurs and business people have invested in the trade and reaped millions. There are many betting sites and firms in Nigeria that offer such money-minting opportunities.
Bet9ja is one of the leading betting firms in Nigeria, and it provides myriad ways of making cash, including partnering with business people, who later become Bet9ja agents, to establish Bet9ja shops. Bet9ja is among the biggest and well-known online sports betting sites in Nigeria. It offers various sporting events and is worth billions in assets and revenue.
Source: Legit.ng