Independence anniversary: Emejuru backs restructuring, says Nigeria unbreakable
- A young Nigerian presidential hopeful based in America, Chris Emejuru, has thrown his weight behind the clamour for restructuring
- Emejuru is of the opinion that restructuring will take Nigeria to the next level
- He also stated that calls for secession from some quarters are not realistic
The founder of consulting firm, Liberty Approach & Allied Consults (LAAC), Mr Chris Emejuru has backed the calls for restructuring Nigeria.
Emejuru, a young American-based Nigerian, who declared his interest to contest for 2019 presidential election three months ago, stated that restructuring the country will take Nigeria to the next level.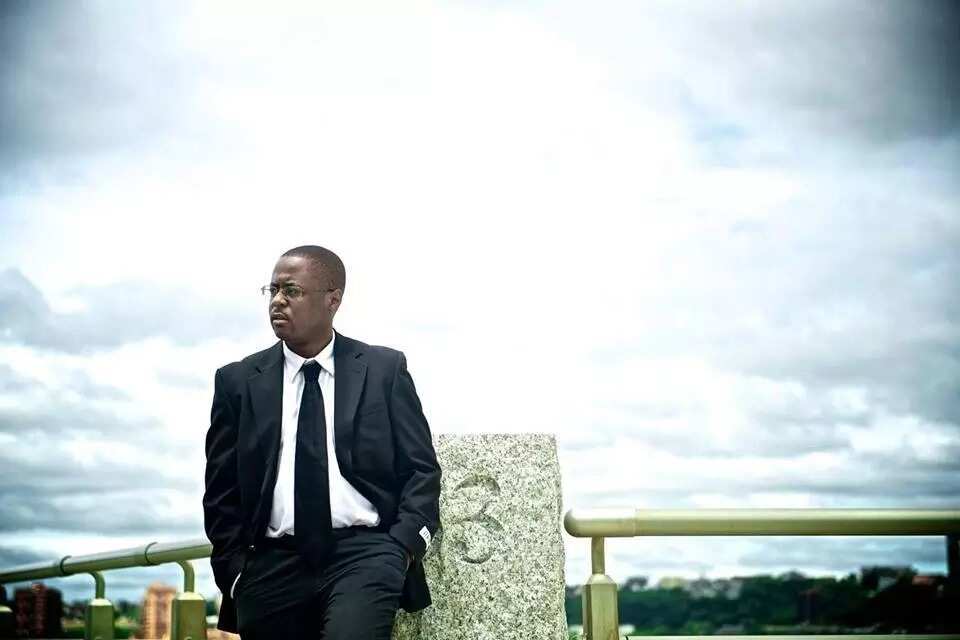 According to him, to restructure the country at this time is the best thing to do, so as to move the Nigeria forward.
READ ALSO: If anybody tells you Nigeria is doing well, it is a lie - Peter Obi
He made the call in a statement he personally signed and sent to Legit.ng on the 57th anniversary of Nigeria.
Emejuru also used the opportunity to dismiss calls for secession from some quarters, stressing that they are not realistic.
His words: "Nigeria is one; from the beauty of the north, to the magnificence of the south, to the wonders of the west, united we will remain, as an example for many, for Africa, for the world."
He further declared that from all indications, Nigeria shall remain united and unbreakable.
Backing up his calls for restructuring, he said: "It is urgent for the reason of economic prosperity for all Nigerians that a restructuring must occur.
"To restructure, is for each region of the federation to enjoy the fruits of its labour, overseen by an authority to manage each system of that labour. Simply, every region should be able to manage its own output in cooperation with the federal government."
The presidential hopeful also told President Muhammadu Buhari's led federal government that "the growing concerns and disparities between different regions gave reasoning to a divisive past that must not repeat itself."
He recalled that since the beginning of self rule in 1960, "major events have shaped our landscape politically, economically, and socially.
"From the assassination of Prime Minister Balewa, to the coup attempt by General Ironsi, this led to a federal system with no viability, as 'regionalism' was relegated to something unimportant at the time.
"During these major transitions, sentiments were brewing, especially concerning divisions between the north and south. These implications would reach a boiling point. This boiling point eventually led to the civil war. To avoid this, concessions were made, but the influence of one charismatic leader, Ojukwu was undeterred.
"Propoganda was relentless giving the south courage to secede from the union, but ultimately, the plot failed, and this so called leader of the Biafra war retreated with all his luxuries.
"Economically and socially, the country was in disarray and for the next 29 years, different transitions of power and brief stints of democratic rule would take form but with menial results. It wasn't until the 4th republic arose into fruition in 1999, that a democratic foundation lay its roots. However flimsy these roots are, it was the beginning," Emejuru narrated.
He therefore stated that though during these periods progress were made but much more need to be done.
"Specifically, resources attributed to each region can be sustainable for that region by improving local revenue generation while allocating certain portion to the federal affairs allowing," he added.
Meanwhile, the Emir of Katsina and chairman, Katsina State Council of Emirates, His Royal Highness Alhaji (Dr.) Abdulmumini Kabir Usman has declared that he is ready to lay down his life for the unity of Nigeria.
The respected traditional ruler made the comments when he received the national officers of the Peace Corps of Nigeria and commandants from the 7 states of the northwest region on Thursday, September 28.
"We should be one. We live side by side, we sit down side by side to eat and drink together here. Hausa, Igbo, Yoruba, Berom, we should remain united. Igbos and Yorubas are my brothers and sisters, I will use my last blood to fight for one Nigeria," the emir said.
READ ALSO: I will never be tired of calling for the unity of Nigeria - IBB
Watch Vice President Yemi Osinbajo lecture Nigerians on the need to live in peace always on Legit.ng TV:
Source: Legit.ng