Again, protesters storm US Embassy over proscription of IPOB (photos)
- Lawyers have stormed the Embassy of the United States of America in Abuja
- They called on the US government to withdraw its support for the Indigenous People of Biafra and its leaders
- The lawyers also said the US support for the IPOB is aimed at destabilising Nigeria's democracy
Some lawyers and human rights activists have stormed the United States of America Embassy in protest of the government's remarks on Nigeria's proscription of the Indigenous People of Biafra (IPOB).
The protesters under the aegis of League of African Democratic Lawyers (LADL) said the US is working towards destabilizing Nigeria's democracy by openly supporting secessionists agitations led by IPOB leader, Nnamdi Kanu.
The protesters led by LADL country representatives, John Oboh, in a letter delivered to the US ambassador to Nigeria urged the US government to urgently withdraw its endorsement of IPOB.
READ ALSO: Top military sources speak about Nnamdi Kanu's disappearance
Oboh also called on the US government to respect decisions taken by the Nigerian government in accordance with its laws.
He said the lawyers and human rights activists will be forced to carry out civil disobedience in tandem with democratic practices if the support for IPOB by the US is not withdrawn within 72 hours.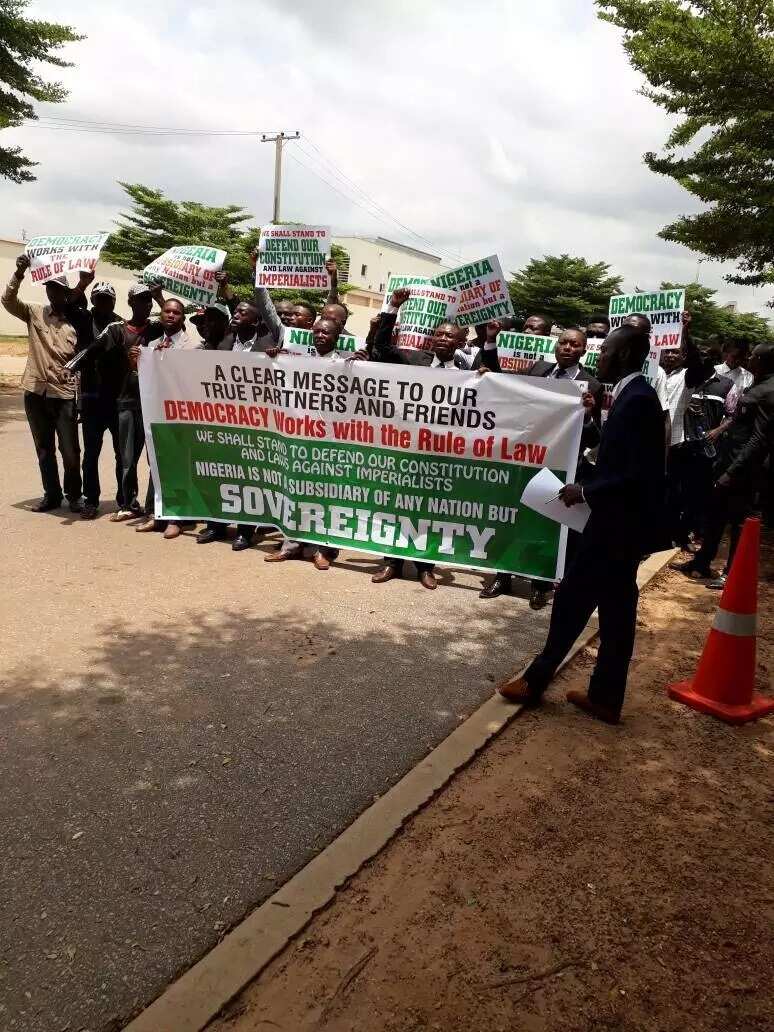 "Considering that the recognition of IPOB will simultaneously reignite all these separatist movements while encouraging even the politically oriented ones among them to turn violent, the various international organizations are not equipped to deal with continent-wide pockets of violent insurrections that will result.
READ ALSO: Muslims reportedly ordered to hand over all copies of the Quran or face punishment
"The remaining stable countries of the world must then be prepared to host the portion of Africa's 1.2 billion people that will pour over their borders," Oboh said.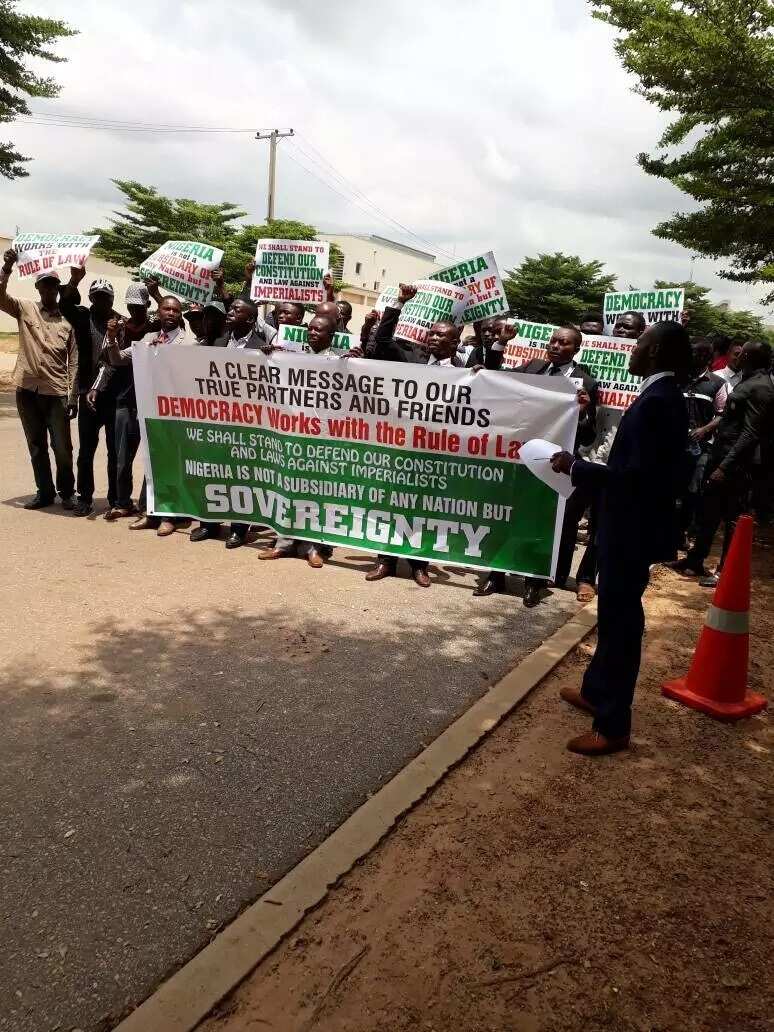 Oboh added that Kanu and other leaders of the commanders have repeatedly insisted on "referendum or violent breakup of Nigeria."
PAY ATTENTION: Install our latest app for Android, read best news on Nigeria's #1 news app
Legit.ng earlier reported that the US advised the Nigerian government to explore possible options beyond the use of military force to address conflict situations in the country.
The acting assistant secretary, bureau of conflict and stabilisation operations, US department of state, Thomas Hushek, said durable peace in Nigeria will require a painstaking dialogue.
You can watch this Legit.ng video of Nnamdi Kanu's lawyer speaking of his trial:
Source: Legit.ng