Man gets suspended for asking priest STRANGE questions (photo)
- A young man has been suspended for asking the priest strange questions during mass
- He disrupted the flow of the priest by asking a series of weird question on religion and God's stand
A Nigerian man who was extremely bored and in the mood to do something different got suspended from church; he interrupted the priest's sermon to ask some strange questions about religion and the place of God.
The young man who was identified as Onuohadave confessed to causing a storm in the church after he asked the priest some questions about religion that have been bothering him.
According to him, he was irritable and cranky going to church; he waited for the priest to finish his sermon before he launched those questions. To Onuohadave, the priest does a terrible job preaching.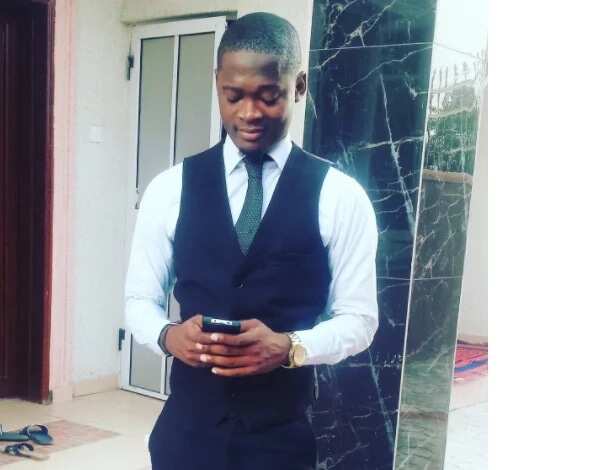 He asked the question when the priest told them to reflect on the sermon in silence. He raised his hand to notify the priest of his presence and asked for a microphone so everyone could hear his questions.
READ ALSO: US police officers who planned to caution Nigerian church for being noisy join worship (photos, video)
The young man then went on to pour out all the things bothering him. He asked questions about the creation, omnipresence of God, sins, earth disasters, diseases and a whole lot of things. He also asked why God allows those who worship him to go through pain and different levels of suffering.
His mother who sat beside him was shocked and could not move. The church became a grave yard as everyone kept staring at him. Onuohadave said the priest was stunned and could not find the right words. He then asked him to see him after the mass but the young man would not have any of that. He was bent on getting answers.
He said this to the priest putting other people in the mix. He said they were interested in answers too as he is sure of everything he had asked. Onuohadave's mother bent her head in disbelief according to the tweets he posted on Twitter.
He was relieved of the microphone and was asked to see the priest later. When the mass ended, the young man was rebuked for disrupting the service. The catholic priest based his answers on the supernatural schemes while the young man operated using logic. They were unable to reach a consensus as he talked about the various disasters that have plagued the world.
The young man was not satisfied with all the things said to him as he kept pushing the priest. He went as far as asking him why one of the most devout catholic he knows currently battling prostate cancer.
When the priest got tired of his rants, he asked him to seek guidance from above. His outburst and insubordination made him get suspended as an executive in the church's Catholic Youth Organisation of Nigeria (CYON).
See some of his tweets below:
PAY ATTENTION: Install the latest android app to get updates from Nigeria's number one online news platform
Do you think the judgment he got was fair?
Watch the Legit.ng TV video below to see how some Nigerians reacted after an image of Jesus Christ appeared in a church in Ikorodu:
Source: Legit.ng