Meet 29-year-old Abu Sefua, the leader of a Hausa performing group that entertains people in Lagos (photos)
A group of dancers led by a 29-year-old Abu Sefau has been discovered in Lagos. The group of six consists of guys whose ages range from ten to thirty.
Legit.ng had an exclusive chat with the leader of the group and some of his members after watching them perform in an open space in the heart of Yaba market in Lagos. The skills shown by the young men thrilled their audience and made them win series of applaud from the cheering crowd.
Sefau who hails from Gombe state has been in Lagos since 2015. He started his career by working in a building and construction site where he does manual labour before he started training to learn how to perform.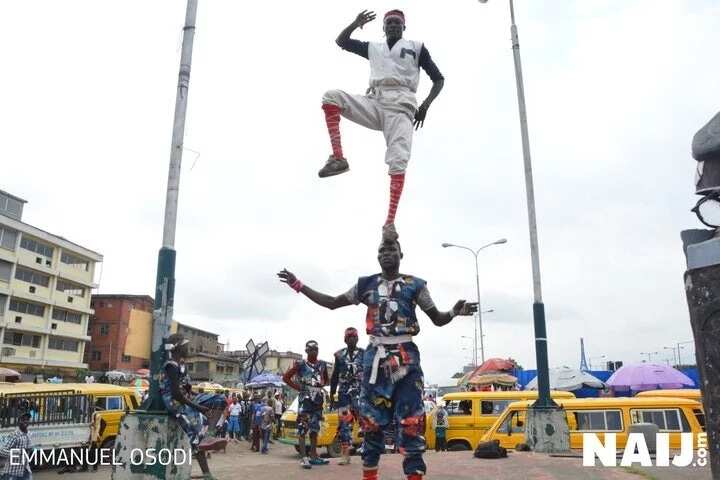 The 29-year-old man spent four years during this training as it requires skills and constant practice. He shared the journey of how they started with Legit.ng when he took a break from the performance. There and then, he shared details of the group with us speaking more about the other members.
READ ALSO: Sani Abacha's daughter celebrates birthday in grand style (photos)
The members if the group were listed as 10-year-old Musa Ayuba from Kaduna, 10-year-old Ali Musa who lives at Idi-Araba, 25-year-old Ibrahim Ayuba from Kaduna, 20-year-old Dimoka Ali from Kano and 30-year-old Jemilu Muhammad from Kano.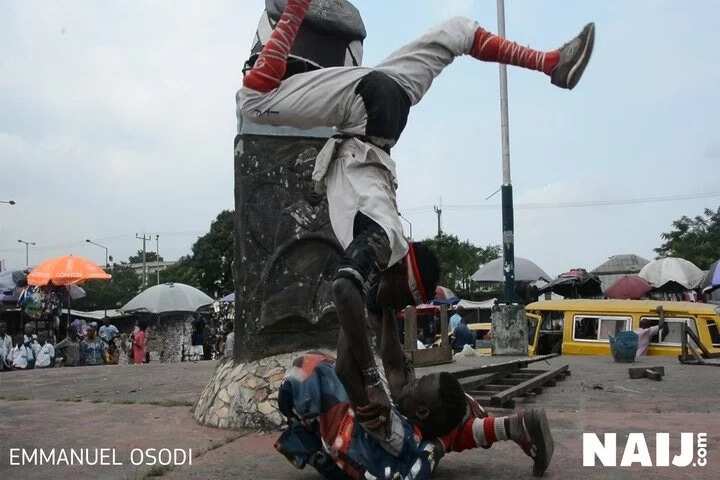 Sefau spoke extensively on their performances saying they undergo a lot of rigorous activities in order to entertain people. The young man who lives in Idi Araba said the highest he has ever made from the performance was twenty five thousand naira. This was a one-time profit according to him.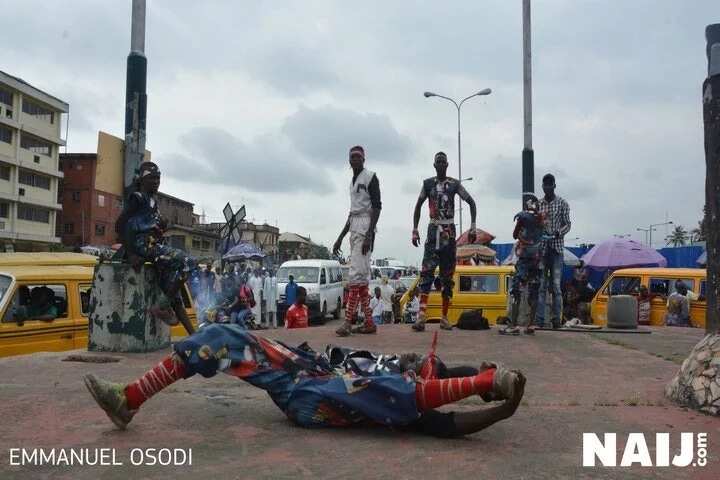 He confessed to people compensating them with a token after watching them perform. Sometimes they get hundred naira from a person and get as low as twenty naira from others.
Sefau whose parents are in Gombe said he has trained about forty people ever since he started. He has also had the privilege of contributing to the development of the society with the little he makes daily. He has placed some of the youngest members of his group in schools.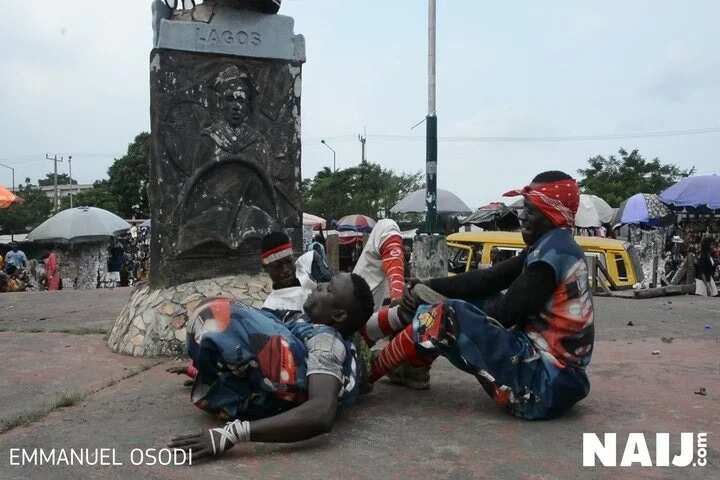 He talked about a 12-year-old boy he recently enrolled in a secondary school in Mushin. According to him, there are about three of them in school. He is solely responsible for their well-being.
Sefau's mission is to keep the youths around him busy with the performance. He advised the young ones to learn a skill or venture into some kind of trade in order to survive in the country.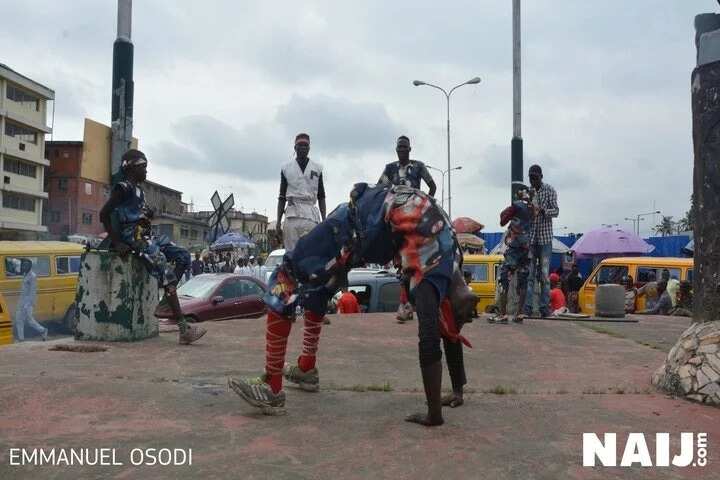 PAY ATTENTION: Install the latest android app to get updates from Nigeria's number one online news platform
The video team of Legit.ng had a great time talking to the guys as they were able to pull off different stunt with their performance during the interview. The group members were able to make everyone stand still with their breath taking and dangerous moves during the performance.
Watch the Legit.ng TV video below to see the young artist who draws prominent Nigerians:
Source: Legit.ng