Protest as police stop Bama IDPs from trekking back home
- Police have stopped Bama IDPs from trekking back to their various homes
- Bama was taken hostage by Boko Haram terrorists on 1st September 2014 as many people were killed while some people were rendered homeless.
- The IDPs were said to have complained of overstay, and determined to leave the camp at all cost
The police in Borno state have trailed and stopped hundreds of internally displaced persons (IDPs) who abandoned their various camps with a mission to trek to their native home town.
In a story sent to Legit.ng, a Facebook user, Comr Mohammed Pulka, said that: "in the three years of our displacement, life has been so miserable, our people are been followed and killed even at the so called IDP camps, while others are artificially dying of disease, poverty and hunger. Enough is enough"
Legit.ng gathered that the angry IDPs from Bama Local Government Area of the state who constituted the larger population of the displaced persons currently taking refuge in official and unofficial IDP camps in Maiduguri, have always complained of overstay, and were determined to go although they had no permission and no arrangement for their safety from relevant authorities.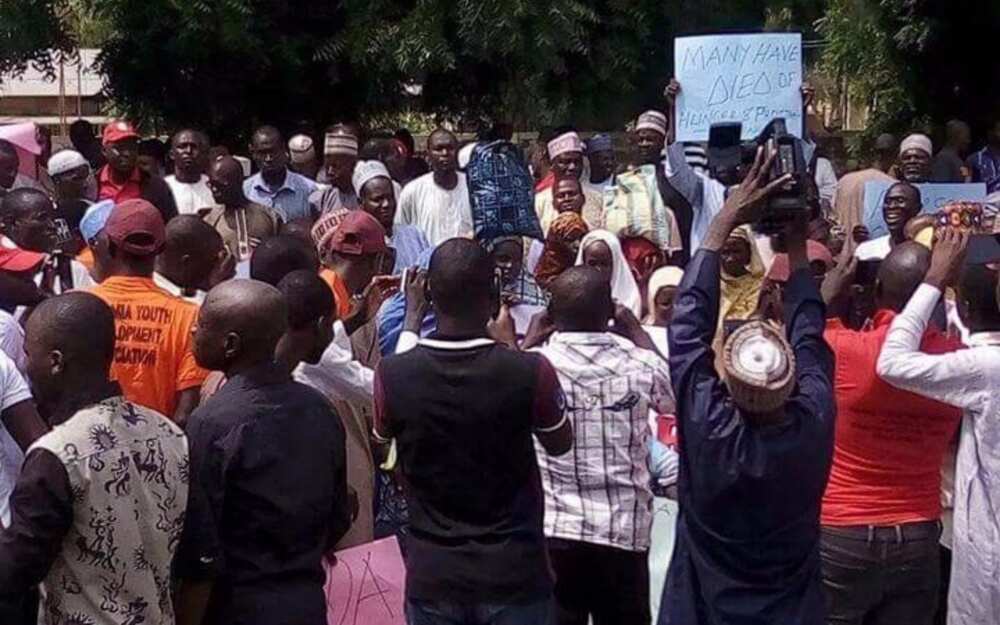 READ ALSO: Customs reveal owners of arms impounded at the Tin Can Island port
Bama was overrun by Boko Haram militants on 1st September, 2014 and in March 2015 was recaptured by the military; and since September last year, the town has been under reconstruction, being carried out by the state government.
It was gathered that on Saturday, September 23, an emergency meeting was held by some representatives of the IDPs who have been agitating for the return of all displaced persons from Bama town and environs.
"It has been observed that the fear of insecurity will keep us for yet another unknown number of years languishing on expectation that things will be okay very soon but how soon?" a source said.
He called on all their counterparts who wanted to stay behind as well as friends and well-wishers to pray for them for the journey.
As planned, hundreds of IDPs from Bama town, who heeded the call to trek back home regardless of any permission or proper arrangement from either Borno state government or the military, converged bearing placards and banners with texts: 'We are returning to our home,' and '3 years of displacement is not a day.'
However, before they could start the trek towards Bama, a town 70 kilometres from Maiduguri, a team of policemen led by the state Commissioner of Police, Mr. Damian Chukwu, visited, urging them to seek proper arrangement from relevant authorities.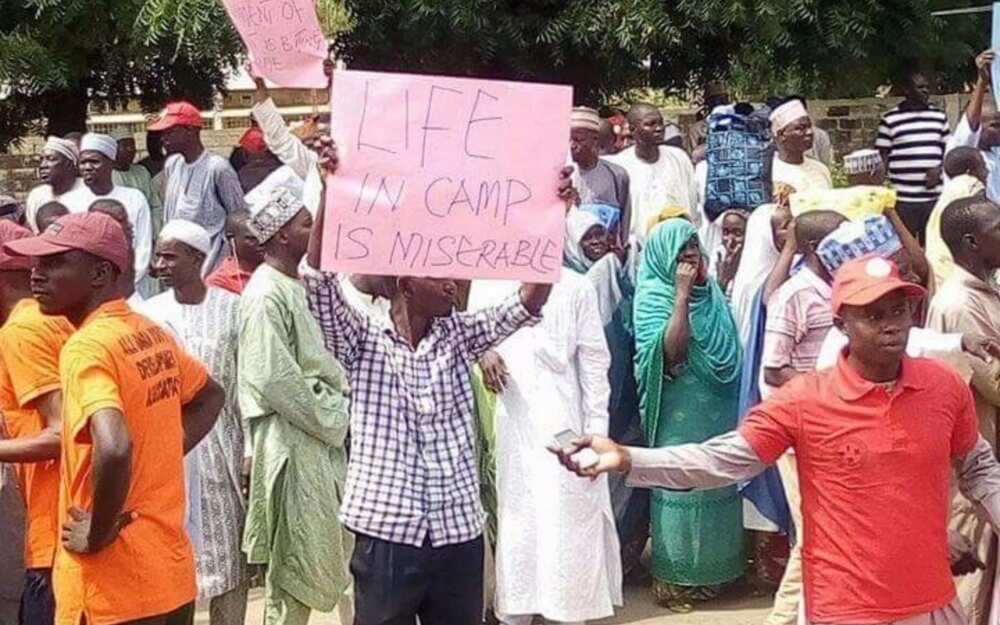 PAY ATTENTION: Watch more videos on Legit.ng TV
"Allowing you to return to Bama is like allowing you to commit suic*ide," the Police Commissioner told leaders of the IDPs, adding, "You can manageably move up to Konduga, but from Konduga up to Bama, there's no way you can get to these places without being escorted by full security."
Meanwhile, Legit.ng had previously reported that the Bama Initiative for Human Development, an NGO, in Maiduguri staged a peaceful demonstration demanding the return of Internally Displaced Persons (IDPs) to their respective communities in Bama.
Watch a Legit.ng Tv video of Boko Haram survivors narrating their horrible experience:
Source: Legit.ng