Hausa female sewing styles and designs
Nigerian women definitely know how to look beautiful. They perfectly manage to combine colors and forms, emphasize the advantages of the figure, create a festive mood for themselves and people around them. Do you want to update your wardrobe? We invite you to checkout amazing Hausa female sewing styles and designs.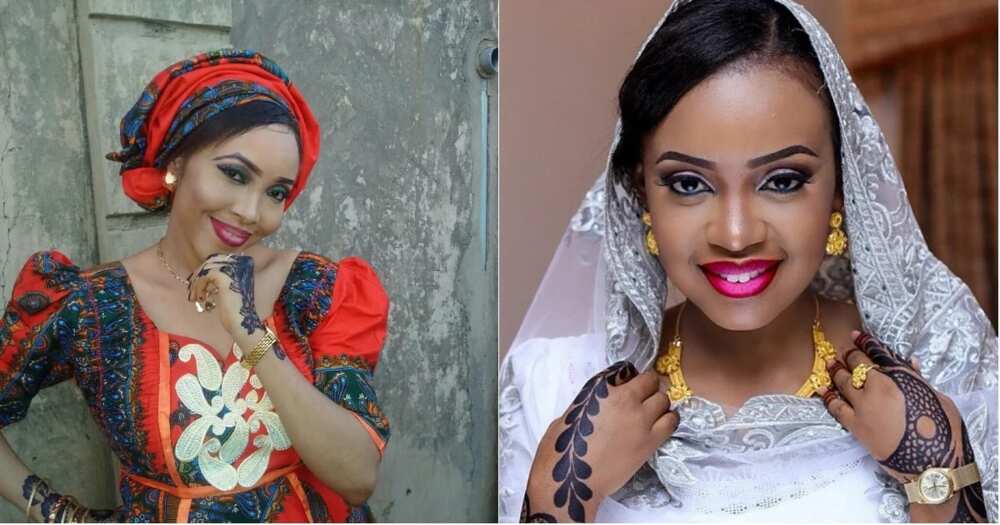 The Hausa tribe is one of the largest ethnic groups in Nigeria. It has a long history, stable religious and domestic traditions that have had a direct impact on Hausa traditional attire. Cultural heritage and traditions were carefully preserved for many years and interwoven with modern trends creating stunningly beautiful compositions.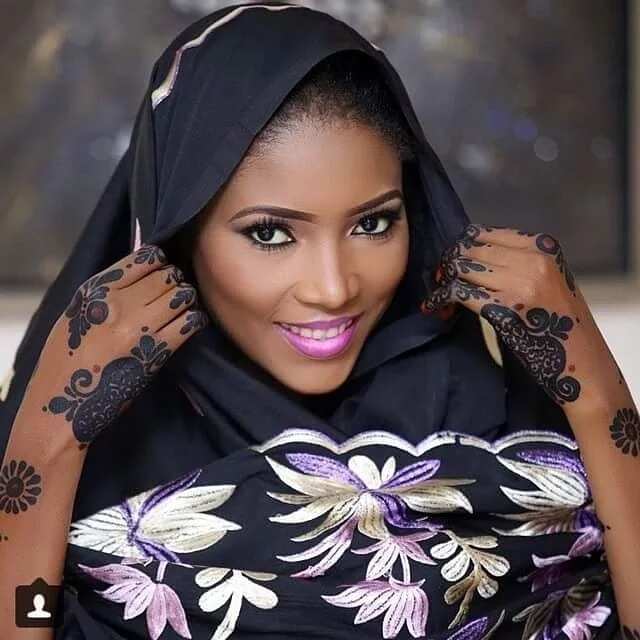 Clothing allows Hausa women to express their personality. Despite the fact that modern fashion is somewhat different from what was customary in ancient times, comfortable and beautiful outfits are still an important aspect of Hausa life. Let's consider the most popular styles.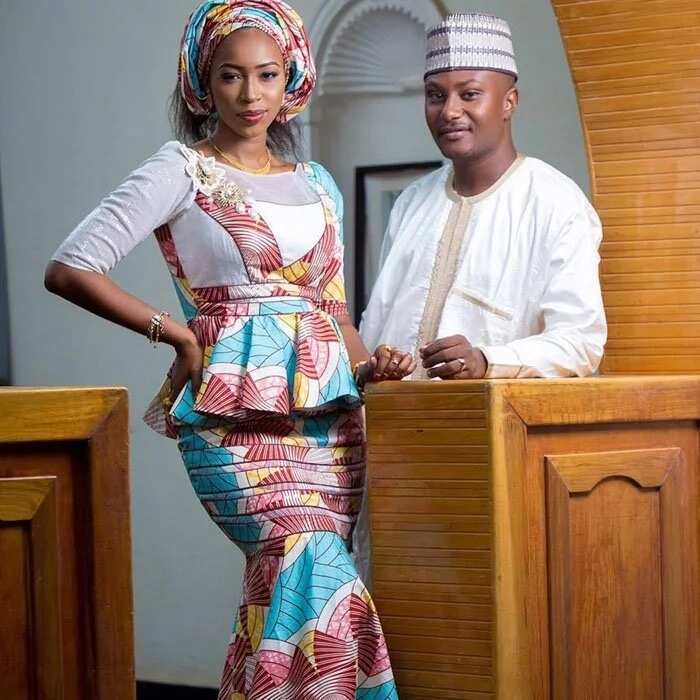 The best Hausa dressing styles
In the wardrobe of Hausa lady, you can find not only classic traditional outfits but also modern original dresses which design is filled with native features. There are many ways to enrich almost any costume with the national details.
READ ALSO: Flowing gowns made with ankara to rock in 2018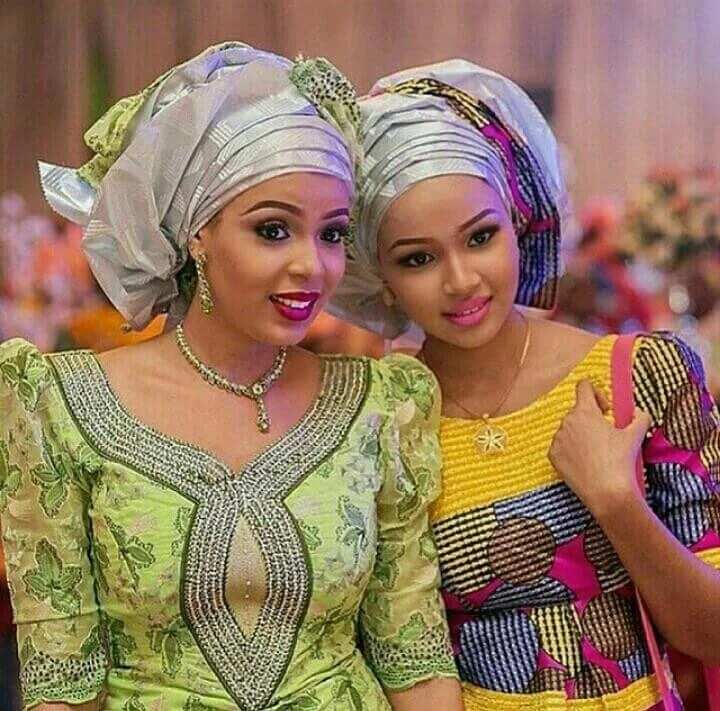 Hausa Ankara styles
The most common are the Hausa Ankara styles with large patterns, interesting prints, natural drawings that adorn a woman with any type of figure and attract everyone's attention to her.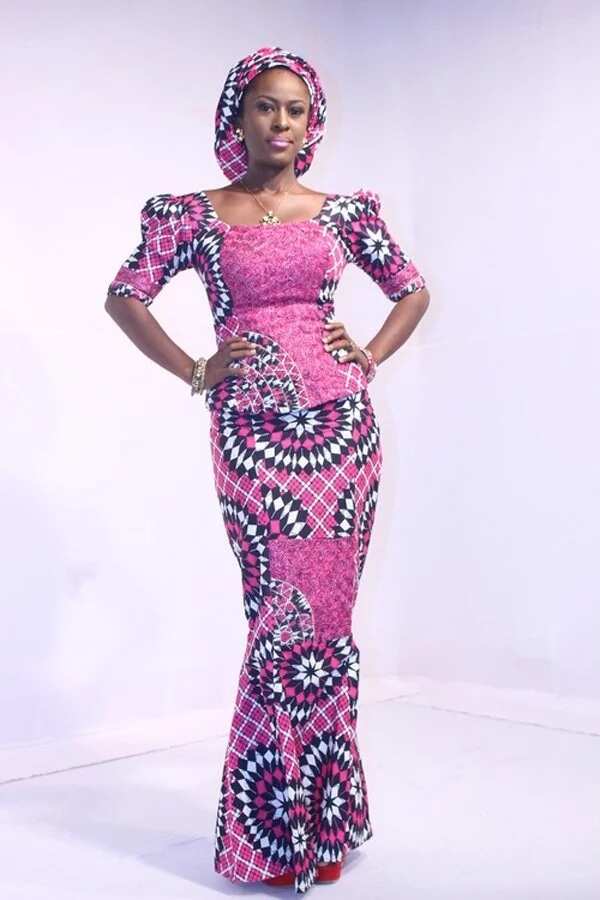 You will easily find an outfit for everyday use and celebrations. The choice is extremely wide. The modern fashion market meets the needs of even the most demanding ladies. A dress inspired by Hausa culture will allow you to look charming on a walk with friends, a noisy party or an important event.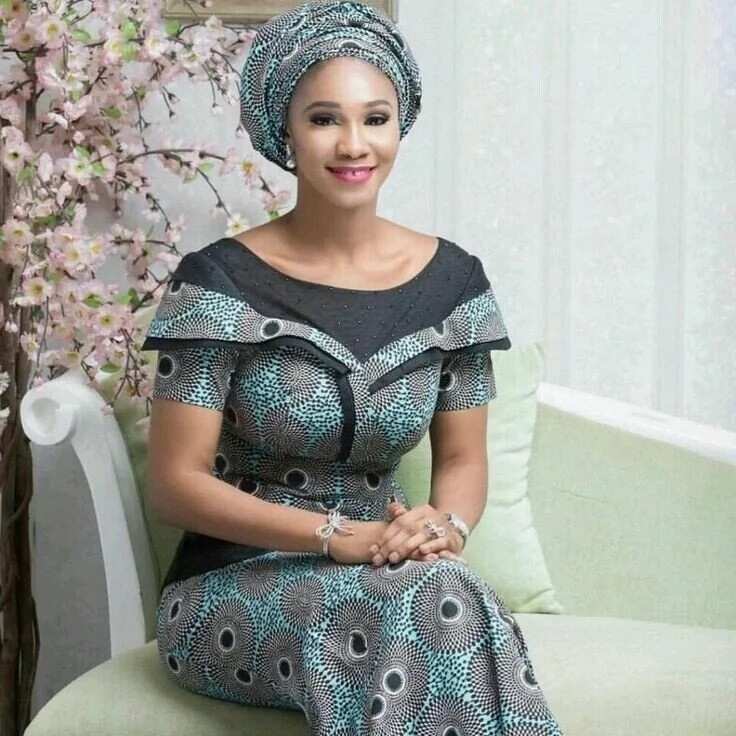 In order to decide which outfit to purchase you need to decide for which event it is suitable. This season designers have offered ladies various fashionable Ankara dresses of bright tones: elegant, strict, simple, cocktail, evening.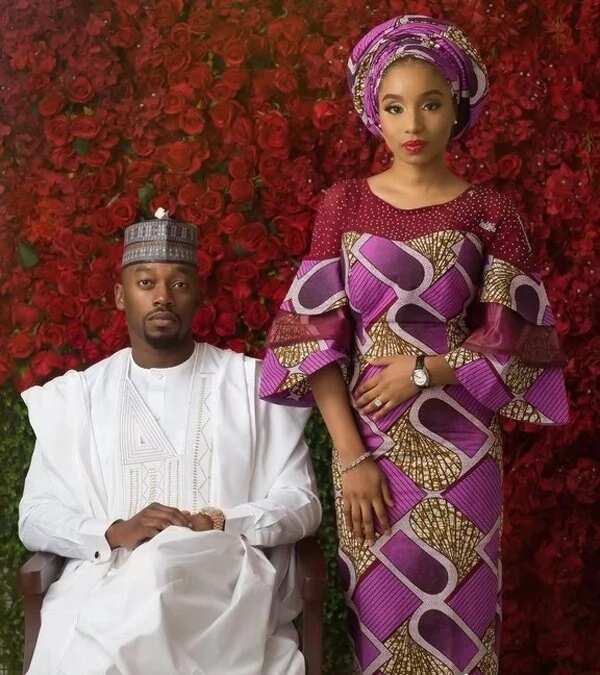 The simple everyday dresses are designed for meetings with friends, shopping or for any other small events. Casual dresses have no deep neckline and complex folds. Although if you like elegant designs you can pick something luxurious even for everyday wear.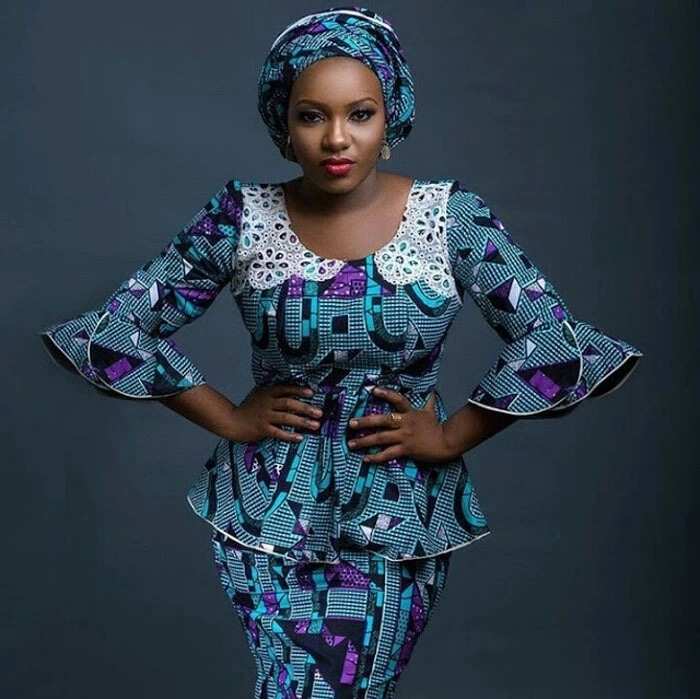 The cocktail dress is created in an extravagant style, often supplemented with ornaments or sequins. A girl always looks feminine and elegant in a cocktail dress.
Evening attires are long and have elegant cut.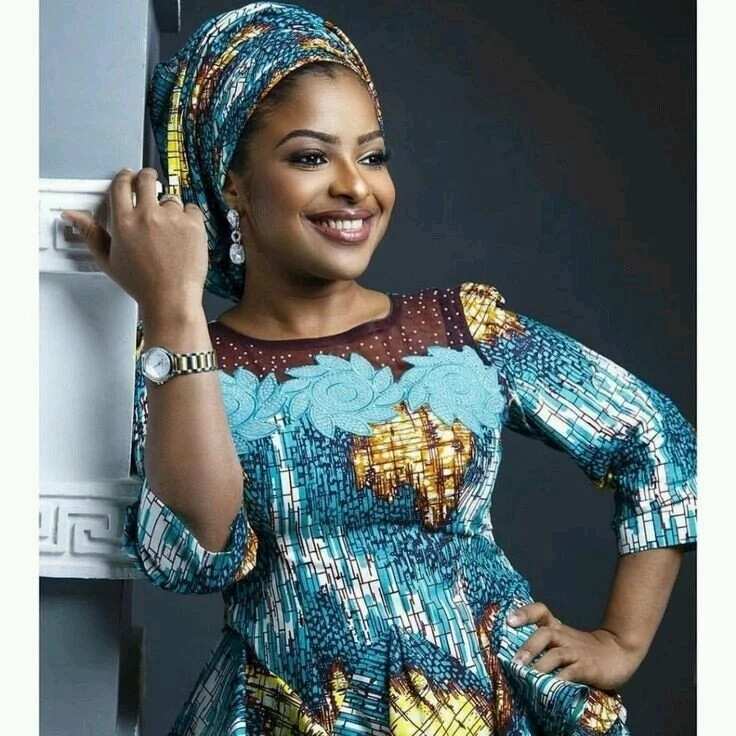 Do not forget that the dress can make you not only beautiful, elegant and stylish but can also show the flaws of the figure. If there are any, a straight dress will help to hide them. A dress of bright tones with an overstated waistline will hide the disadvantages of the figure in the abdomen. Horizontal lines and large drawings make the figure fuller and vertical stripes, on the contrary, make a woman slimmer.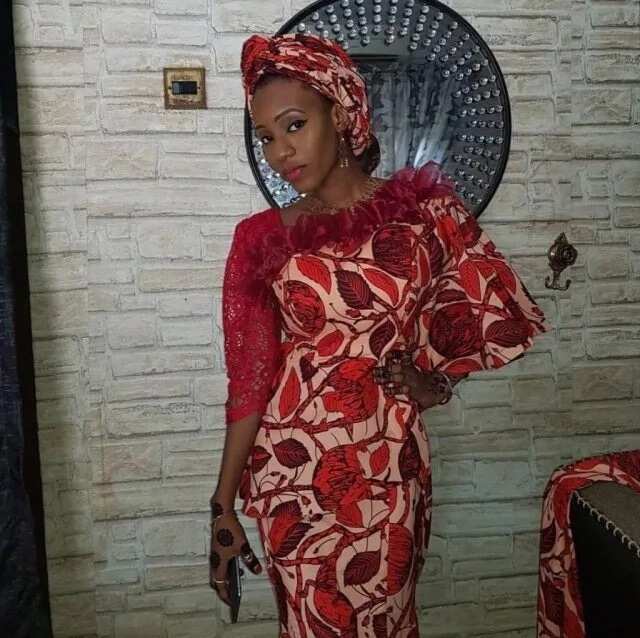 Aso Ebi
Especially popular is the fashionable attire Aso Ebi which every year does not lose its popularity among Hausa women. It helps to emphasize favorably the beautiful feminine figure, to have a refined and elegant appearance. In Aso Ebi, any girl will have a delightful look and in beautiful form will attract attention to her thin and flexible body.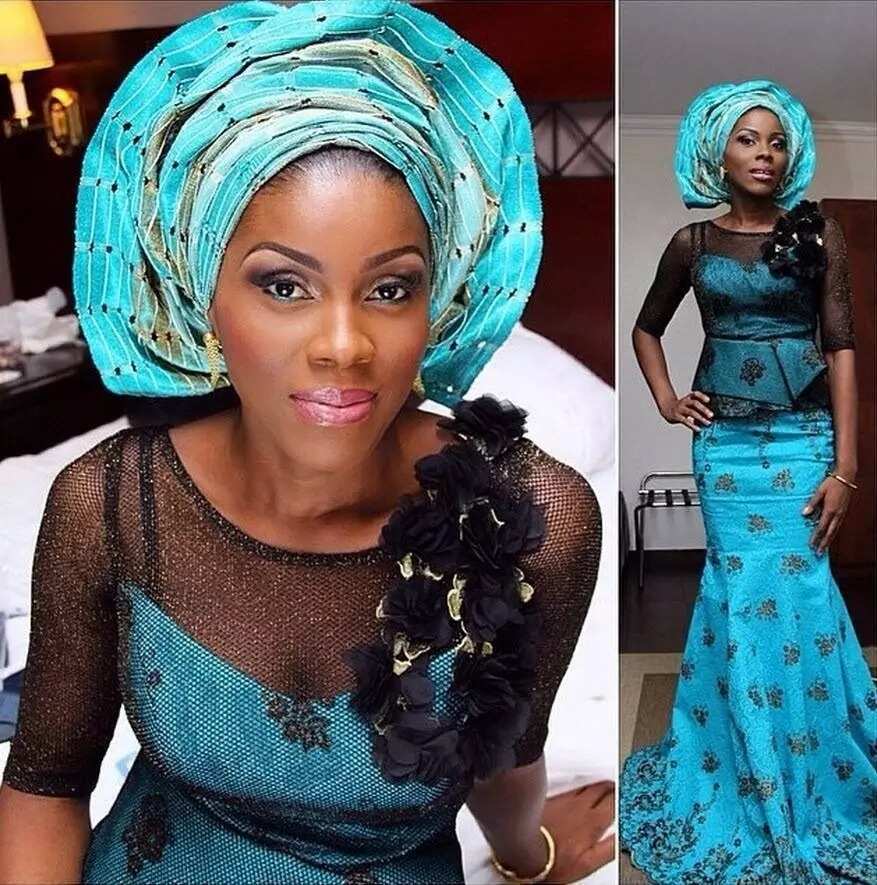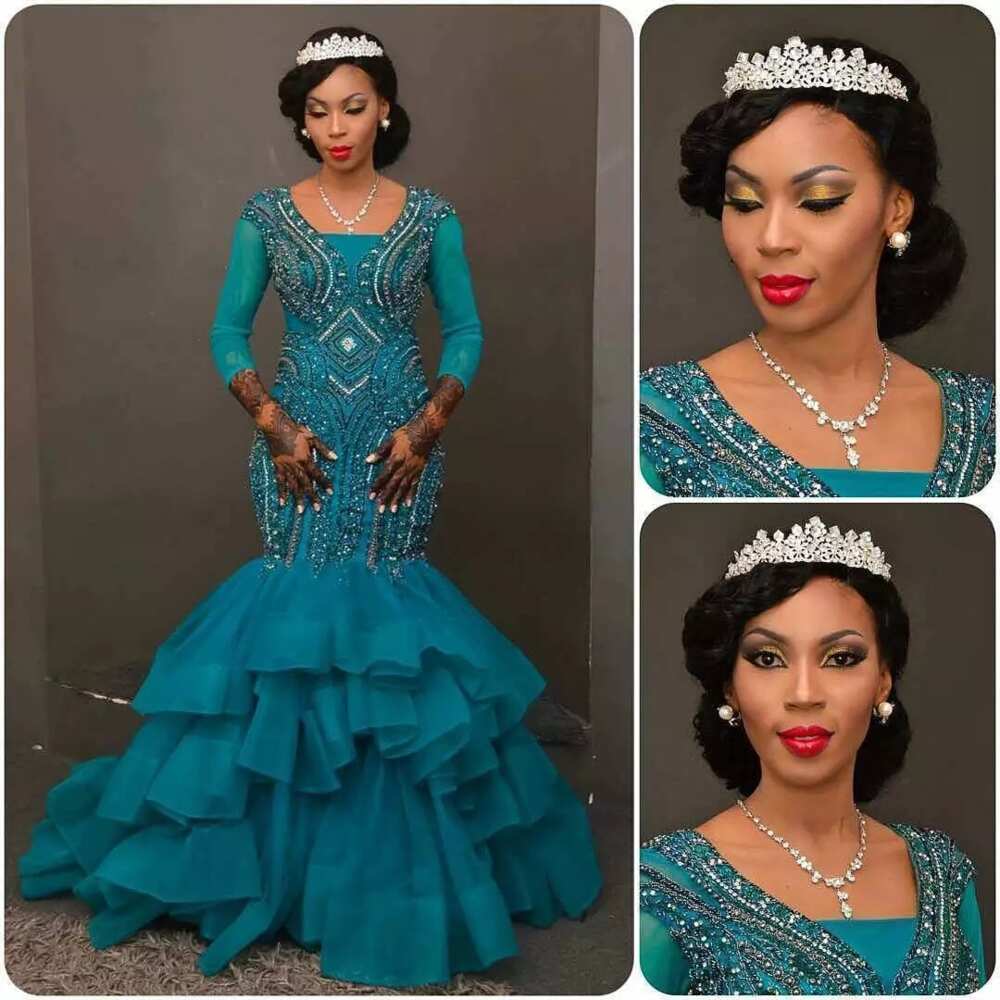 Designs with a skirt expanding from the knee are often called "mermaid". In such dress, any beauty can seem unusual as the mythological creature in honor of which this design got its name.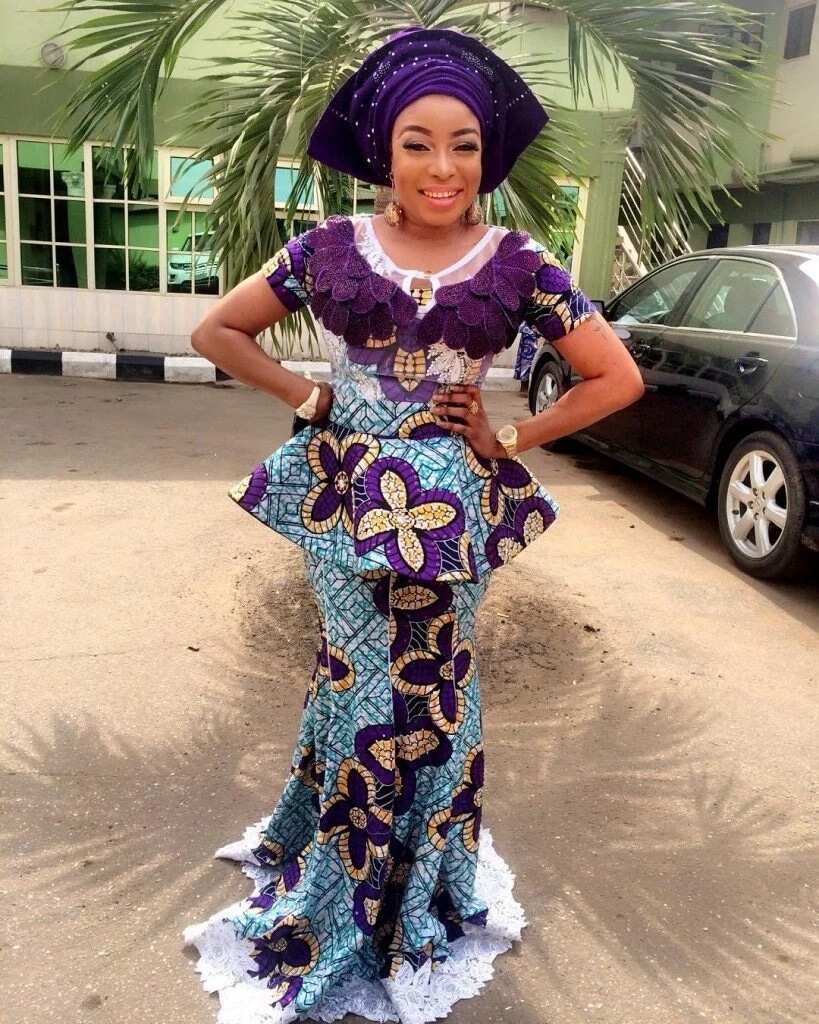 Often such dresses are adorned with decorative elements. You can choose an attire in which the bodice is inlaid with stones or rhinestones, unusual draperies.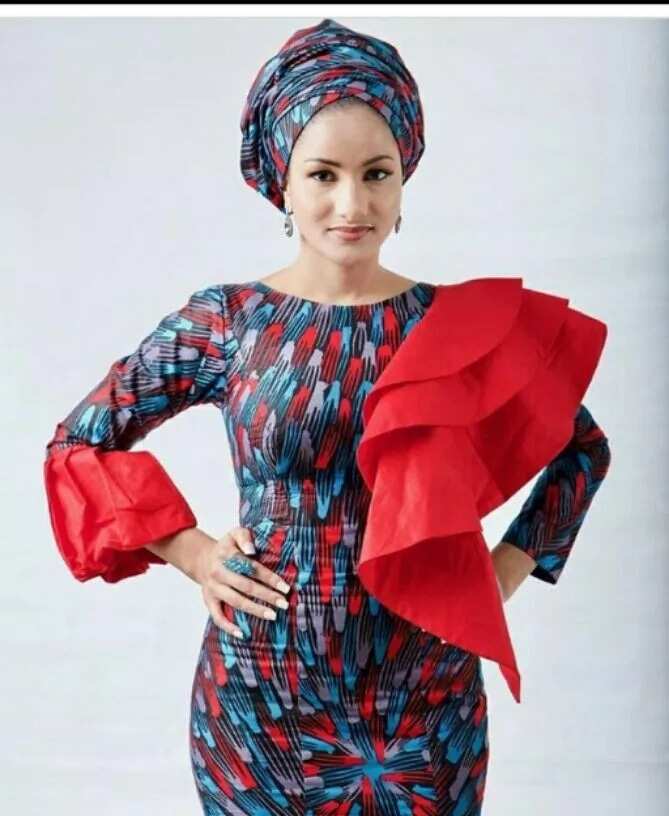 Straps, bows, and ribbons may be the decorative elements in the back area, lace on the sides. Waist can be highlighted with a beautiful belt or a contrasting bow.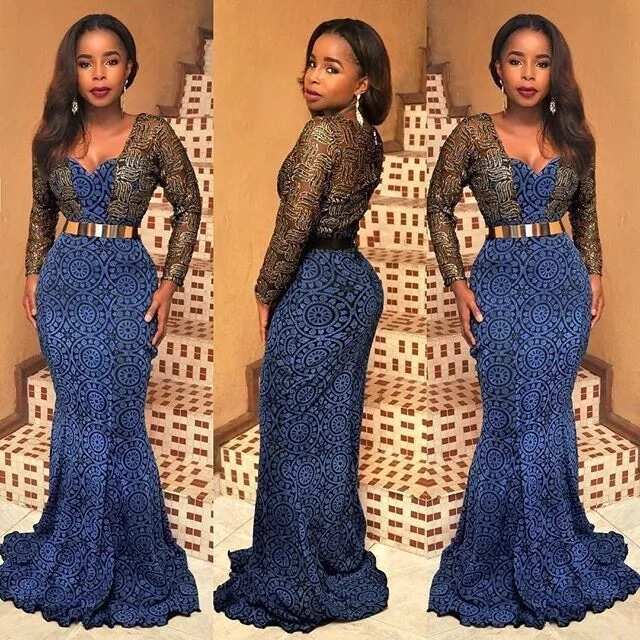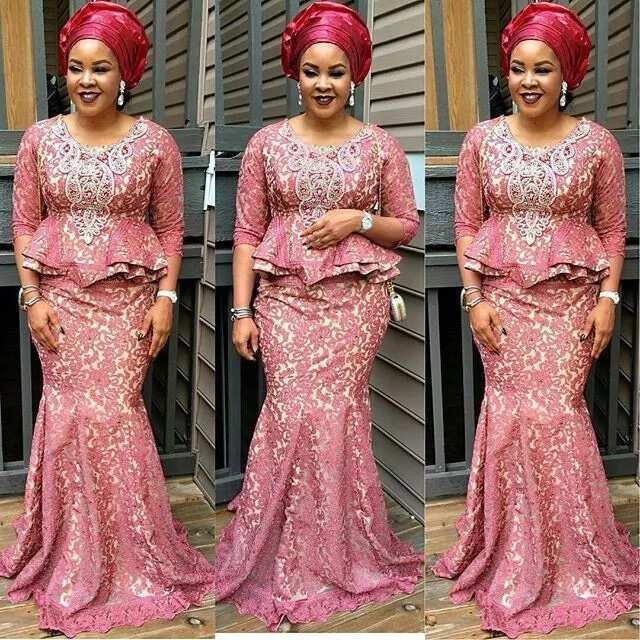 Lace styles
A special place in the Hausa fashion is occupied by elegant and refined lace. Girls who live in the north of Nigeria simply adore this material. The main thing is to choose the densest fabric that does not open up unnecessary details to the views of surrounding people. Hausa have strict moral and religious foundations that keep women from being too frank.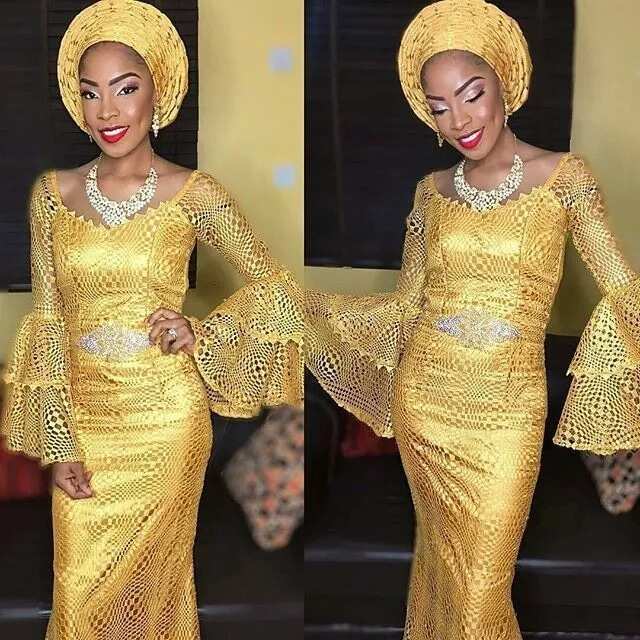 Hausa attire requires appropriate accessories. If you have an image of a gentle heroine, then it is enough to pick up small earrings, an elegant bracelet or chain. A neat handbag clutch, shoes or sandals with high heels will also complement your appearance. Charismatic and self-confident girls can choose earrings, necklaces, and bracelets of large sizes.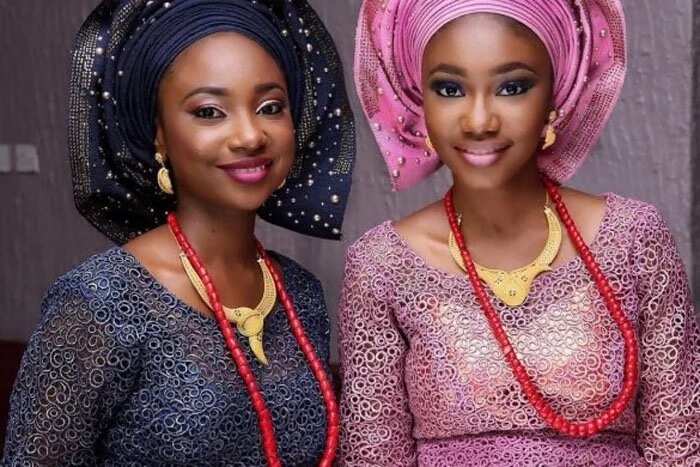 It is impossible to describe in words all the beauty of Hausa evening dresses as all models look elegant, chic, stylish and special.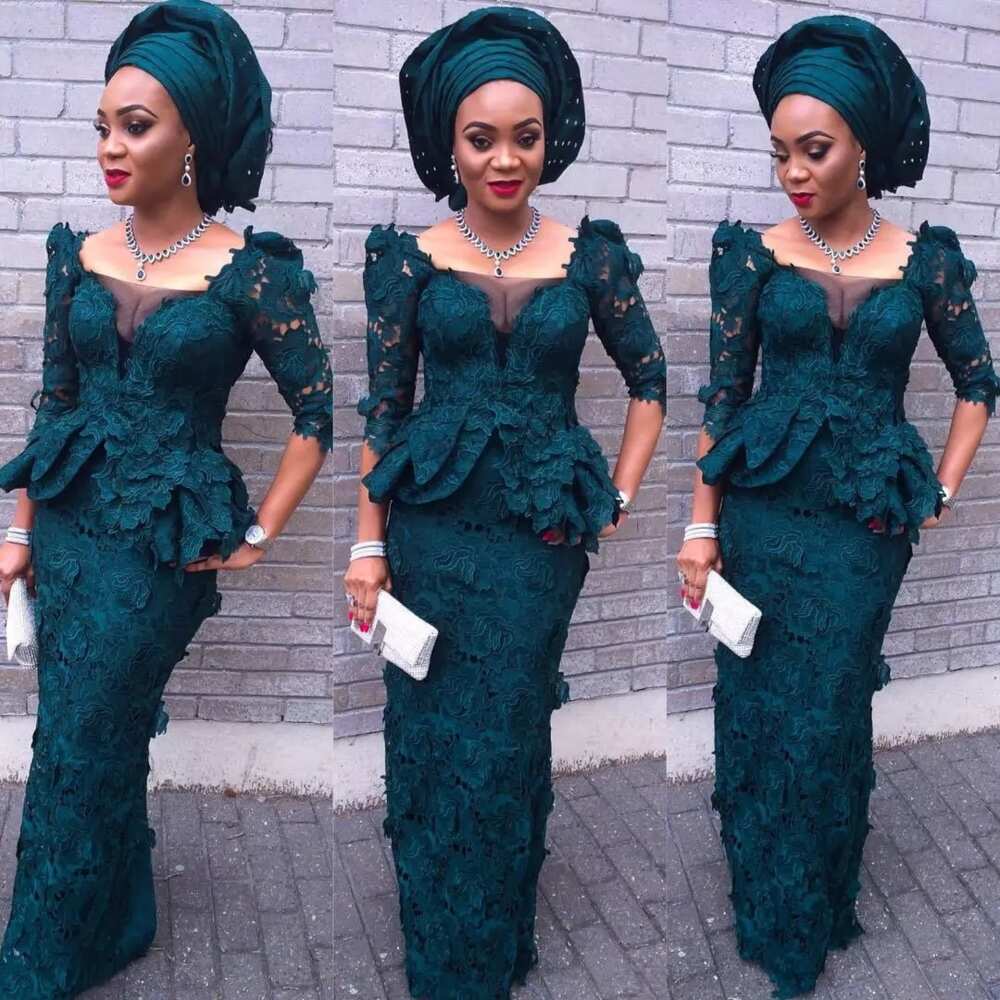 Pantsuits
Despite the fact that dress is considered a traditional female clothing, many women declare their independence and modern views wearing trouser suits. Thanks to the exceptional aesthetic taste of the Hausa girls, even the pants look as harmonious and elegant as possible. Such attires are sewed from expensive fabrics, decorated with elegant patterns.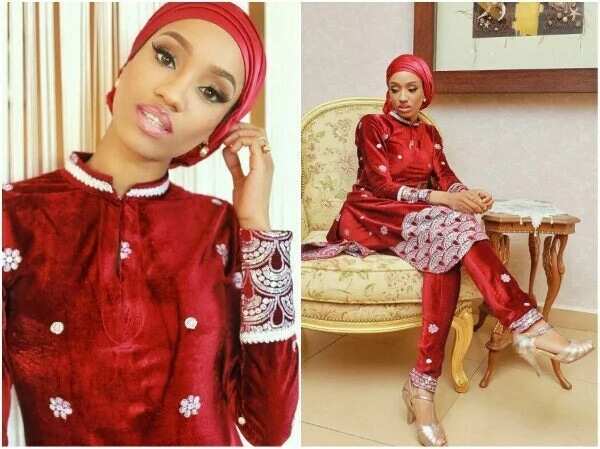 Mantles
The Hausa girls look especially majestic and mysterious when wearing long luxurious mantle with a hood. This element allows creating a truly dignified and royal image of a chaste woman.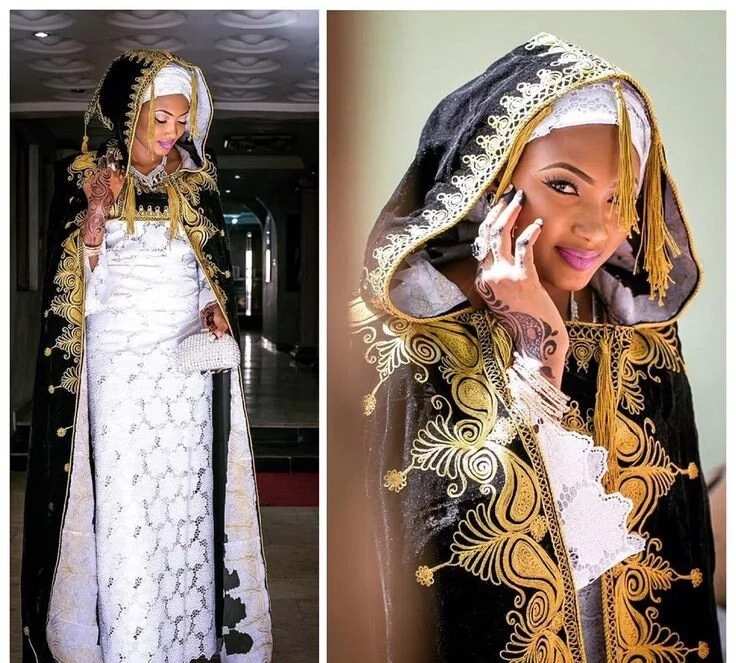 Even extreme modesty does not prevent Hausa women from looking beautiful and attractive. Ladies from this tribe emphasize the most exalted characteristics of the beautiful half of humanity and avoid defiant styles.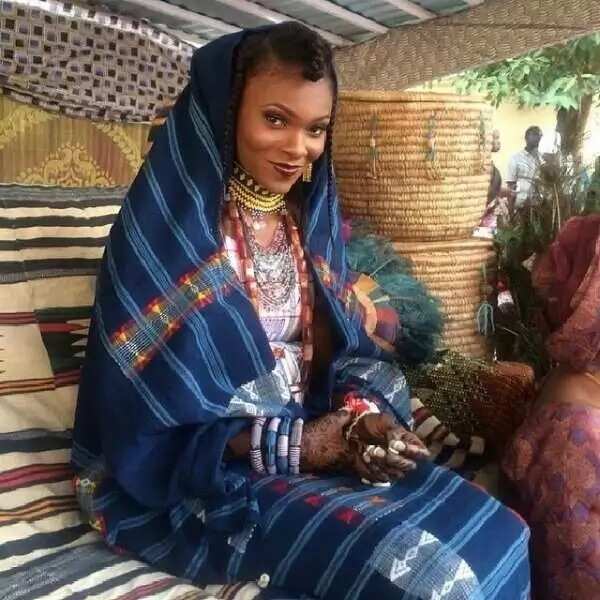 Hausa dressing style for wedding
Wedding plays a very important role in the life of any woman. Most ladies hold traditional ceremonies and pick out clothes in accordance with national customs. Fans of Hausa style can choose the most appropriate modern or ethnic variant to look delightful and remember the day of marriage in the brightest colors.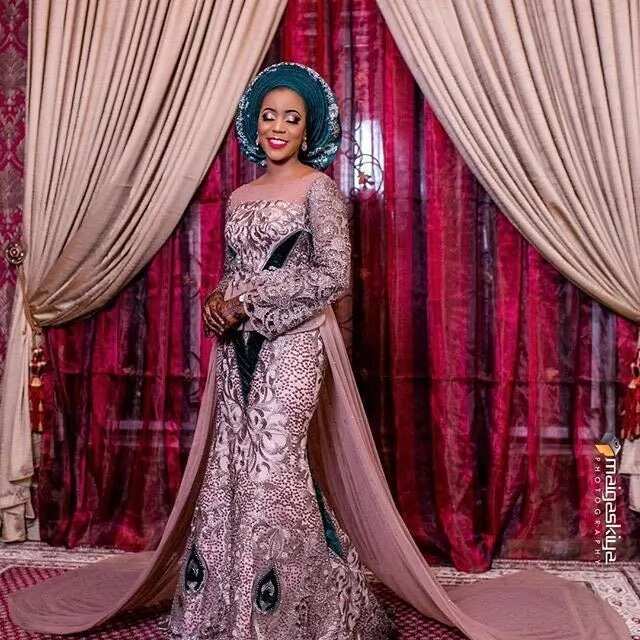 Modern designers make great efforts to create something truly original and beautiful. Regardless of the theme of the wedding, decorating the banquet hall, you will find suitable Hausa attire for the bride. Ladies can purchase ready-made dresses or create designs individually from scratch.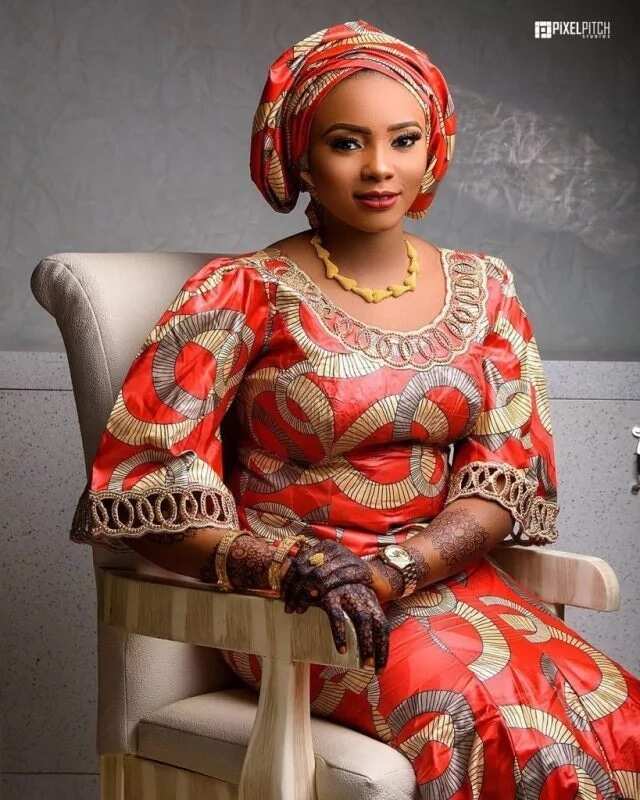 Even if you are a guest and not a bride, a chic outfit will be necessary for you. Friends and relatives of the bride and groom can look delightfully using Hausa motifs in their clothes.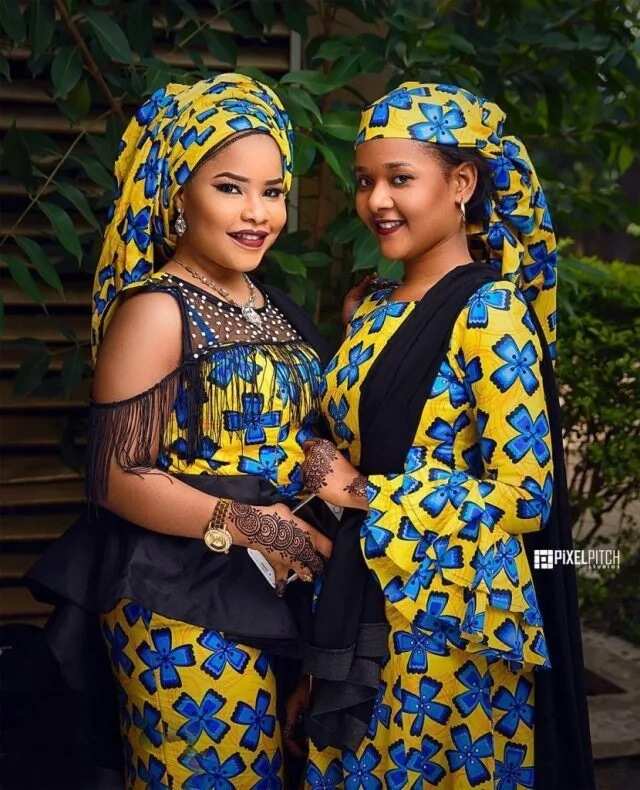 Many of the above features are used by other tribes. An important detail that will allow you to identify the Hausa woman unmistakably is a traditional body art called Lalli. Elegant drawings on the hands and feet let the bride stand out against the backdrop of the guests.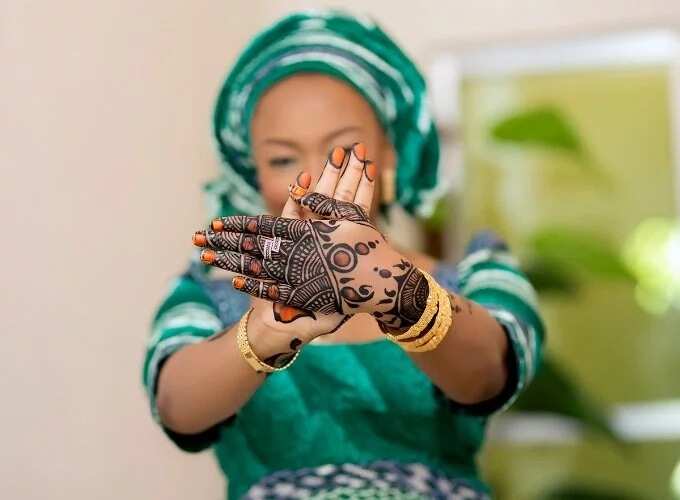 It's amazing when Hausa girls combine Lalli with interesting patterns on the fabric. The material of the dress or cape creates a joint composition with the girl's skin. The Hausa women look very harmonious in these images filled with natural motifs.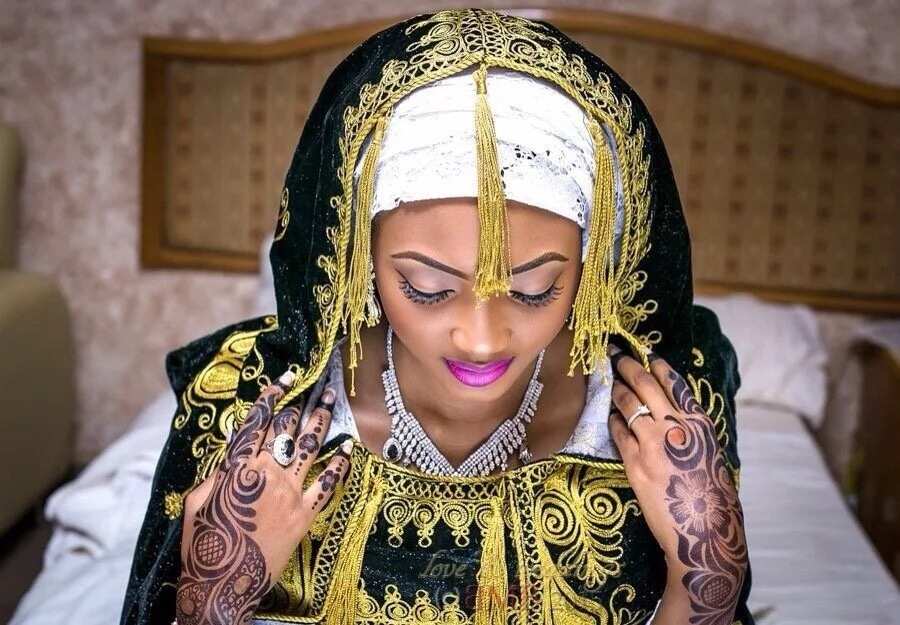 They often wear Gele or cover the head with a cloth. Headgear allows the lady to look chaste and modest but at the same time bright and attractive.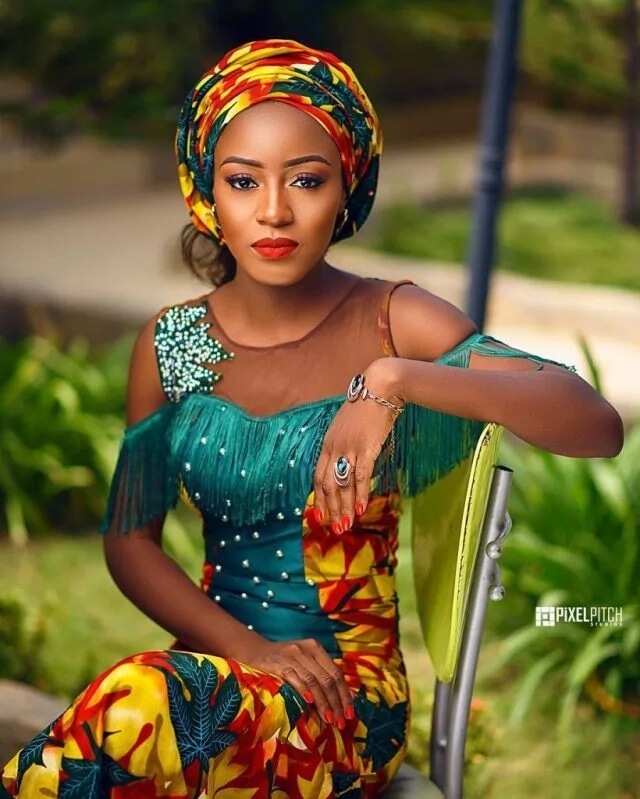 There is nothing more beautiful than a Hausa lady in an outfit combining traditions and the latest trends in vogue! Fashionable trends can change but such clothes will always remain in demand.
READ ALSO: Native wears for traditional marriage in Nigeria - Best designs
Source: Legit.ng