10 tourist centres in Nigeria
Nigeria is a large and stunningly gorgeous country. And yet, here you are, sitting behind your screen, when there are so many beautiful places in Nigeria that you have not seen before! Check out our list of the tourist centres in Nigeria you should definitely visit at least once in your life. Plan your next vacation now!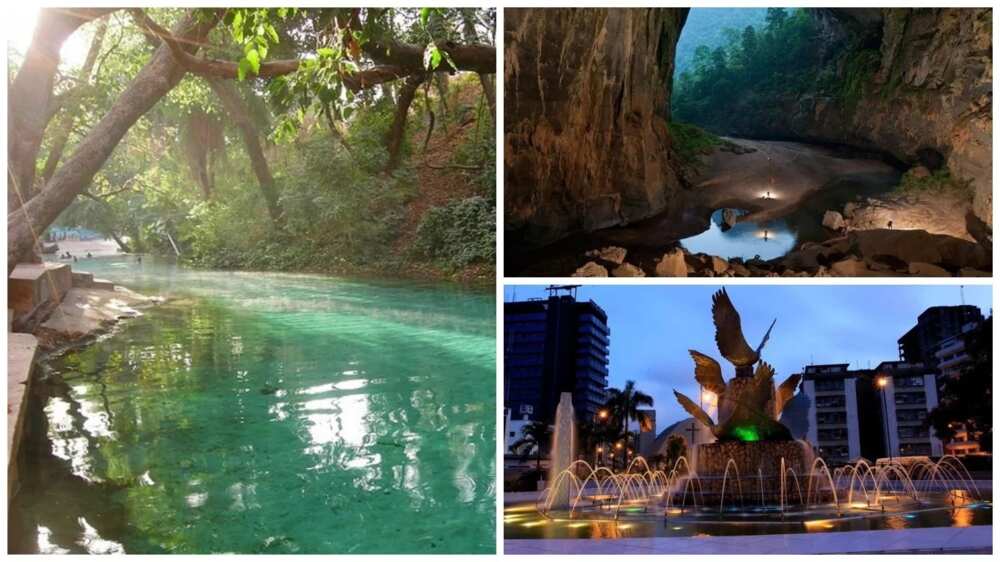 As Nigeria stretches over more than 900,000 square kilometres, it would be weird if it did not have anything worth visiting. Which is why it is only natural that it is filled to the brim with such tourist attractions as beautiful parks, squares, beaches and other spectacular places .
But here is the thing:
If we were to list all of the places that deserve your attention, we would be here all day. Therefore, we decided to limit our selection to only ten tourist centres in Nigeria.
Top 10 tourist centres in Nigeria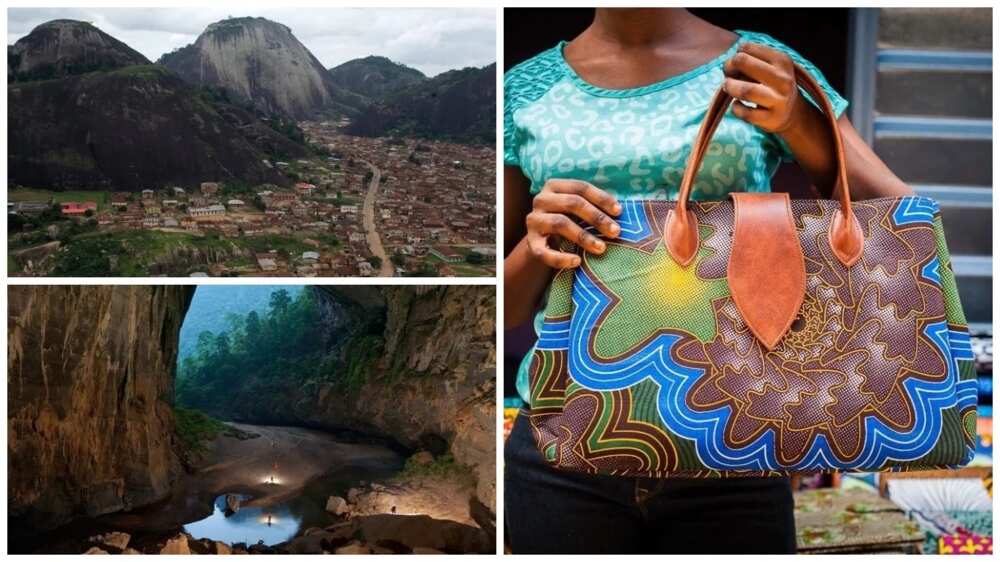 It was incredibly hard to limit our list to ten places. Nevertheless, we managed to choose some of the most beautiful places in Nigeria for your consideration. Check them out below.
Yankari National Park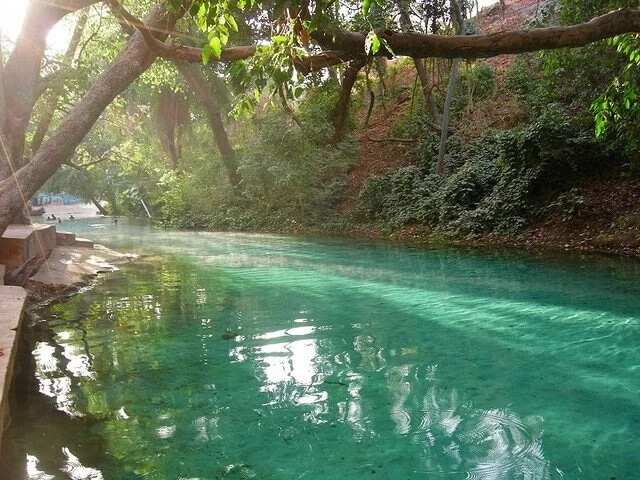 This park, otherwise known as the Yankari Game Reserve, is too beautiful for words to describe. On an area of more than 2,000 square kilometres, you can watch animals in their natural environment, enjoy the wonderful nature of the savannah or simply relax after long months of work.
Yankari National Park would be a great destination for people who enjoy ecotourism. Visitors of the park can climb the many hills or watch elephants, lions, monkeys and many other animals, who are able to live freely. You can find the park in the Bauchi State, 225 km east of Jos.
Ikogosi Warm Springs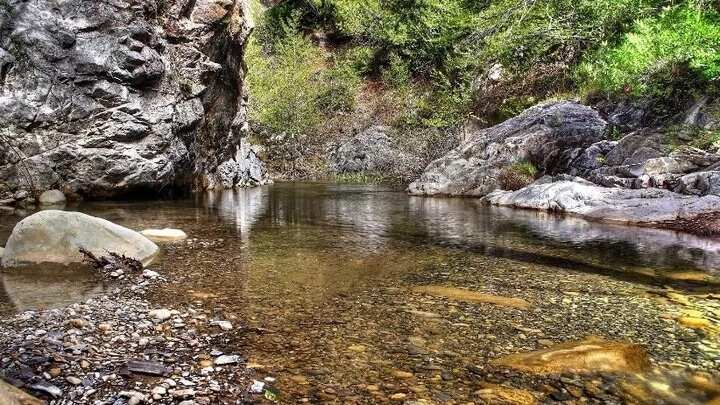 This place is one of the most peculiar spots on our list. The small town of Ikogosi located in Ekiti state became famous because of this natural phenomenon. It has a place where a warm spring meets a cold spring, but the two springs manage to somehow maintain their respective temperatures.
But wait, there is more:
This occurrence is one of a kind both in Nigeria and in the whole world. You should definitely go there and experience it for yourself. You can stay at a resort near the spring, which will allow you to enjoy the scenery for longer than just one day.
Balogun Market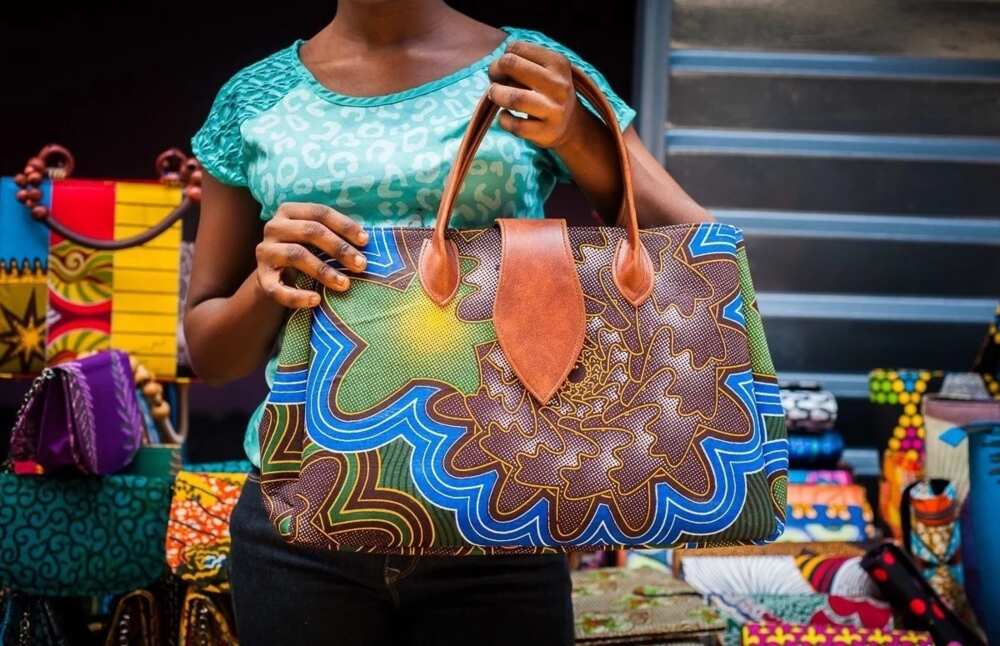 For people who are tired of nature, or for those who just like shopping and bargains, Balogun Market on Lagos Island would be a perfect place to visit.
Did you know?
This market is considered one of the biggest in the whole of West Africa. It is so big that it does not even have a definite address. It stretches across several streets, and sometimes, it seems that it never ends. The market is open every day from 7 am to 8.30 pm, so you will have plenty of time to find something you like and get it at a great price.
Olumo Rock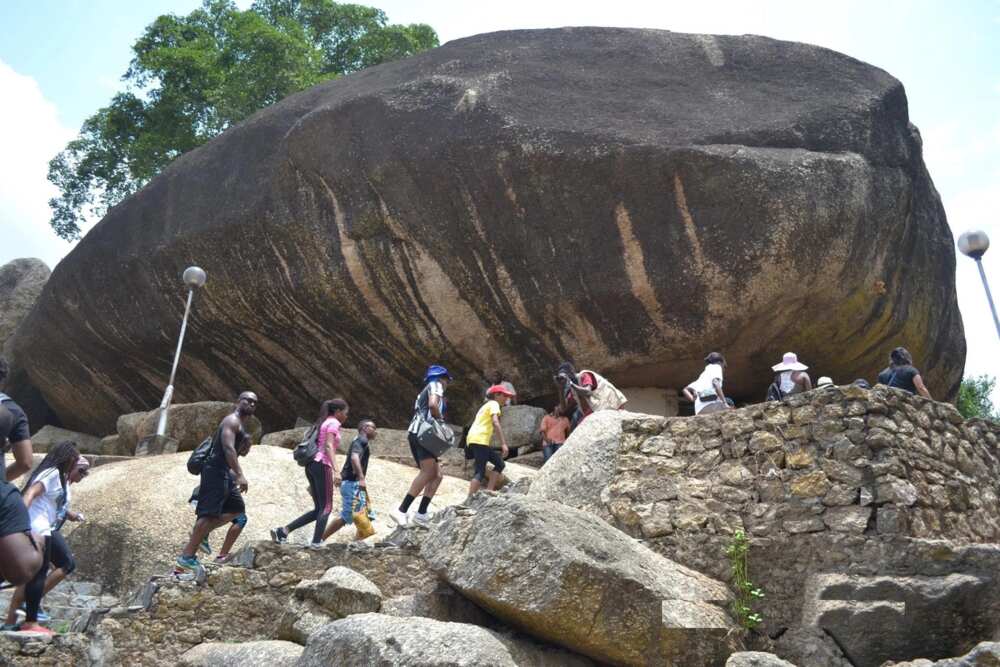 READ ALSO: History of Ogun State
At first glance, this large rock might not look like something great. However, it has a long and fascinating history you can learn about when you get there. To get you excited to find out more about it, you should know that Olumo Rock used to be a fortress for Egba people in the 19th century. The name of the city where it is located, Abeokuta, literally translates as 'under the rock'.
If you are not all that interested in history, you might still enjoy the breath-taking view from the Olumo Rock. It is located in the heart of Abeokuta, the capital of Ogun State, so you would also be able to explore the city while you get to the Rock.
Ogbunike Caves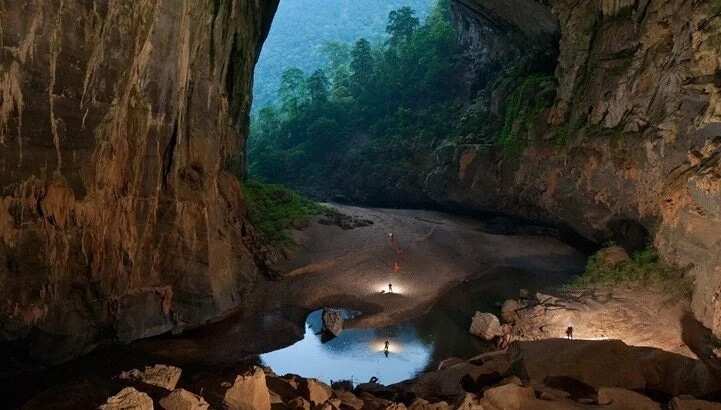 If you find parks, rocks and markets boring, you should give Ogbunike Caves a try. Located in Ogbunike, Anambra State, the site consists of numerous caves. Local people have always considered this location to have a deep spiritual significance. Thus, visitors of the caves have to take their shoes off before entering.
The cave system is strewn with streams, rivers and small lakes. It is populated by various bats, so bat lovers will definitely enjoy this place. The area surrounding the caves is covered with thick rainforests. The whole site is absolutely fantastic and definitely worth the visit.
The Town of Badagry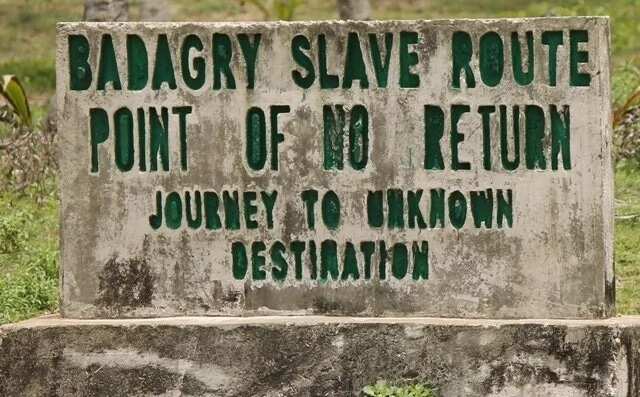 For those who want to experience the history of their people, we recommend visiting Badagry. But beware, your journey might be darker than you expect.
This town is infamous for being the epicentre of African slave trade. It still bears the 17th century wells, barracoons, slave shackles and, most importantly, the slave route titled 'The Point Of No Return'. You can find this small town in Lagos State.
Idanre Hill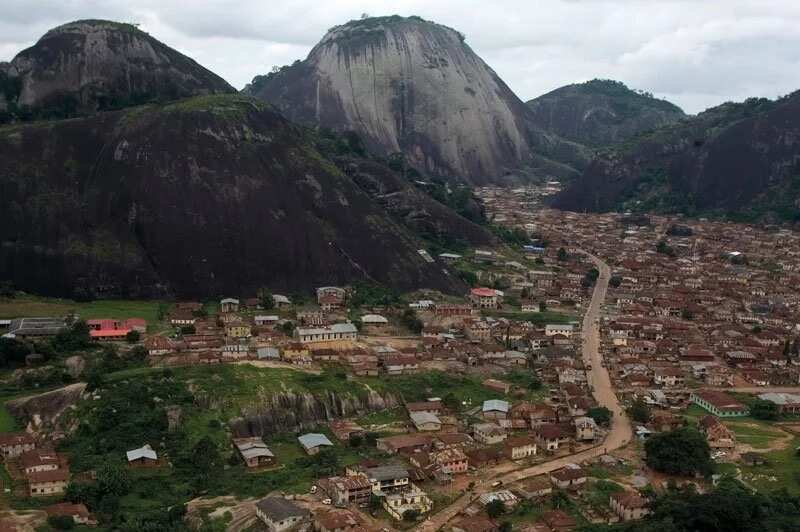 Otherwise known as Oke Idandre, this natural landscape is one of the most beautiful in Nigeria. It consists of several cultural sites, including Owa's Palace and the Shrines. The hill rises high above the sea level, reaching almost a kilometre in height. The view from the top is simply to die for.
When you get to the hill, you can see an ancient tree at its entrance. It is called Iraye Tree. What is also interesting about this location is that it has a spot on the UNESCO World Heritage list, so you know it is a real deal. You can see the hill in Idandre, Ondo State.
Tinubu Square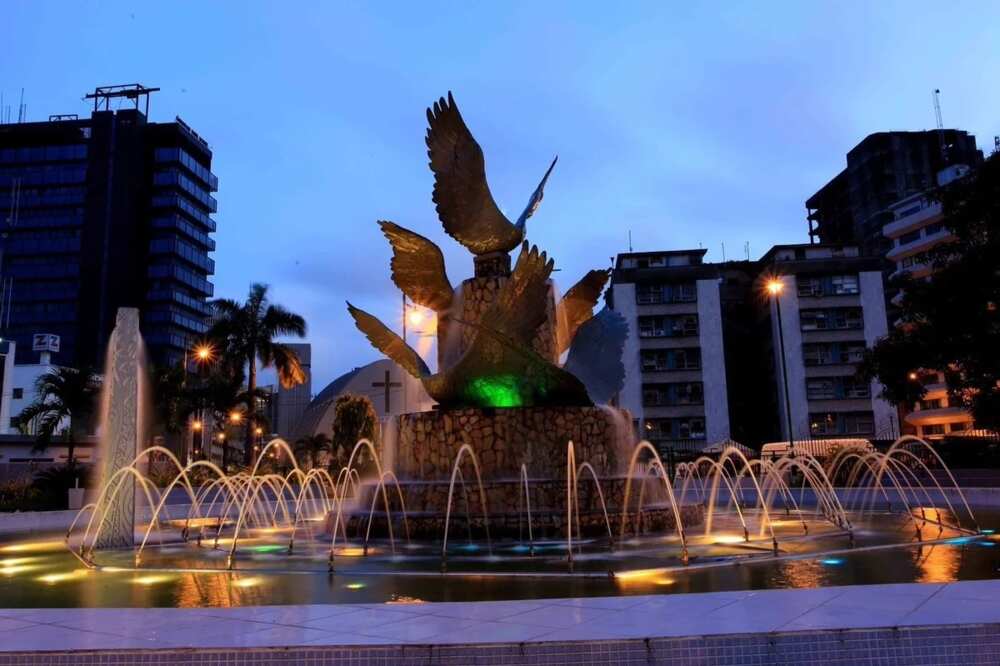 What has been previously called Independence Square now bears the name of the late Madam Efunroye Tinubu (and not the other Tinubu you might have thought about). She was a significant woman in the pre-colonial times, both in politics and in the slave trading business.
The square itself is a beautiful open space located on Broad Street, Lagos. It has two sparkling fountains and several monuments, including the full-sized statue of Madam Tinubu.
Mambilla Plateau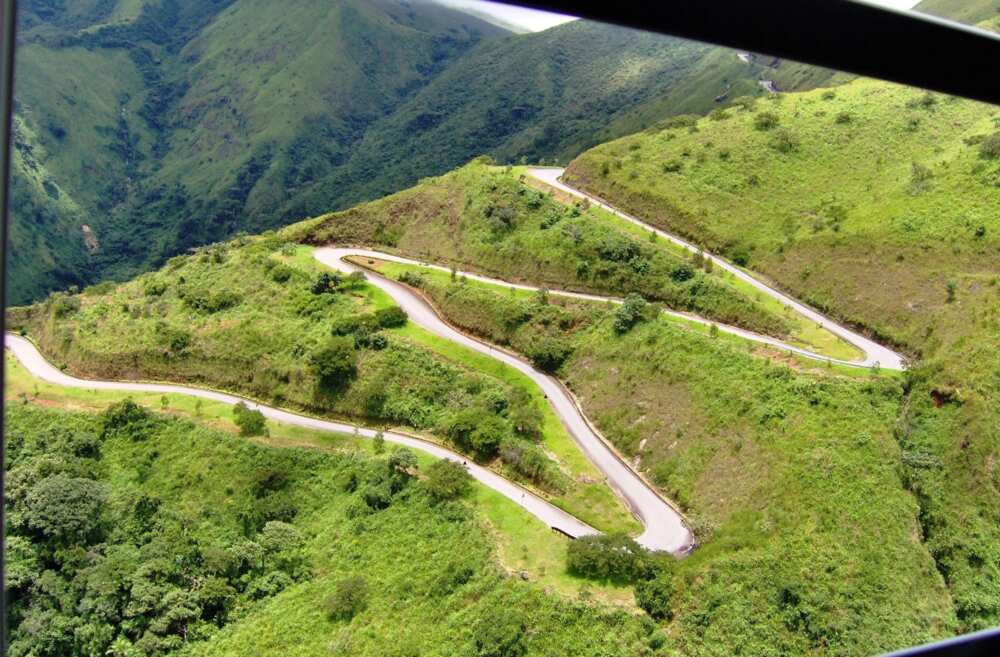 You can find this fabulous natural location in the Taraba State, right next to the Nigerian border with Cameroon. This plateau is famous for having the highest peak in Nigeria. It is called Chappal Waddi, and its height reaches 2,419 metres.
Mambilla Plateau also has lush vegetation. Some trees and plants that grow there can be considered exotic for Nigeria as a whole. Even the drive to the plateau could be a fun experience on its own, as the road is winding and bordered by cliffs.
Confluence of Rivers Niger and Benue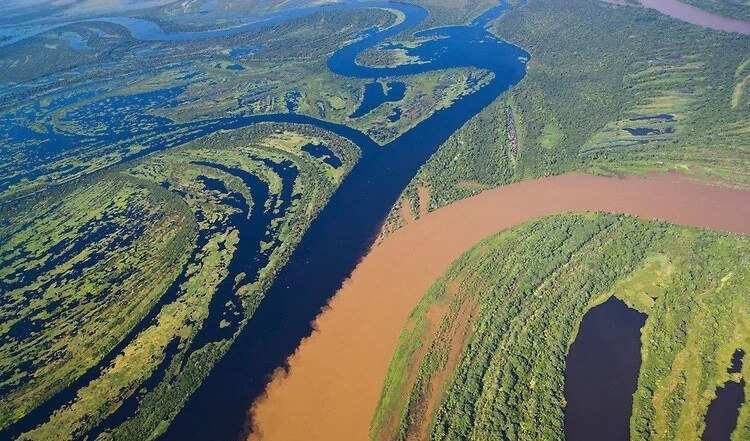 Last, but not least is this wonderful place. You can find it in Lokoja, Kogi State. Two Nigerian rivers come together in this exact spot, form a Y-shape and continue their path to the ocean as one. It is worth seeing as the coffee-coloured waters of Niger River merge with the emerald waters of Benue River.
You can view this natural occurrence from the riverbank, or you can take a ferry/boat/cruise to make the experience so much more pleasant. You will definitely not regret this trip!
That is it for our list of Nigerian tourist attractions. Have you seen them all? Which one do you like best? We would love to hear your thoughts.
READ ALSO: Fun places in Ikeja
Source: Legit.ng