President Buhari meets with 36 state governors
President Muhammadu Buhari is meeting with all 36 state governors at the state house as part of his move to unite the country.
The president's meeting with the governors is scheduled for afternoon, Friday, August 25.
This was confirmed via an official tweet from the presidency.
Governor AbdulAziz Yari who is the chairman of the governors' forum led the governors to the meeting with the president.
READ ALSO: Bianca Ojukwu speaks about Biafra, Anambra election boycott order from IPOB
The president joked with Governor Ifeanyi Okowo saying he was a favorite with the press.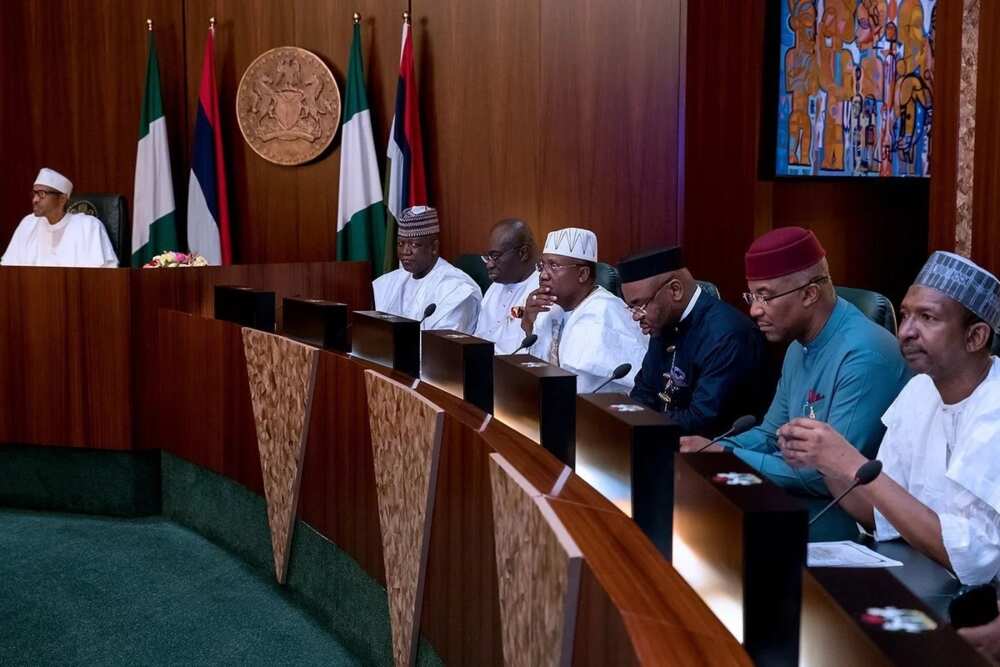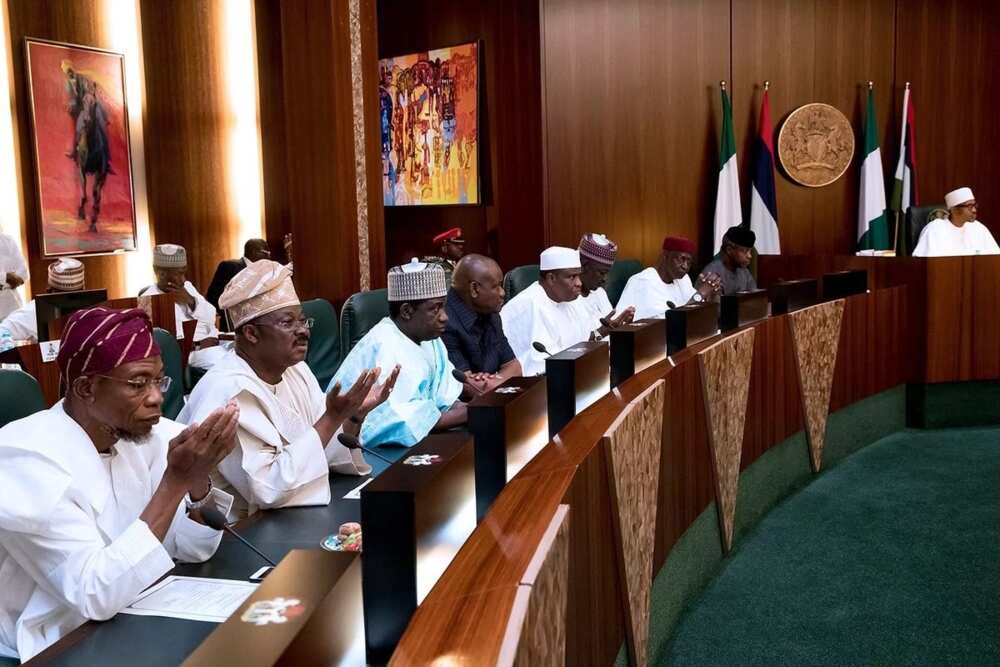 Governor Dave Umahi of Ebonyi applauded President Buhari for the way he has treated all governors irrespective of party.
The meeting is coming just after the president met with leaders of the Peoples Democratic party and the ruling All Progressives Congress (APC).
Senator Ahmed Makarfi led the delegation from the opposition party to the meeting which was also confirmed by the president's aide.
President Buhari also spoke at the end of the meeting commending the leaders for coming around.
Watch a Legit.ng TV video below of Nigerians speaking about the Buhari administration:
Source: Legit.ng