Most corrupt states in Nigeria revealed - National corruption survey 2017
The Statistician General of the Federation/CEO Nigerian National Bureau of Statistics, Dr Yemi Kale has proven his mettle once again by the brilliant results produced from an ambitious project titled - National Corruption Survey 2017.
The survey which sought to analyse one of the greatest problems Nigeria has, corruption, was produced in form of infographics on his official Twitter page.
The graphics explain and show statistics of the various workings of corruption in Nigeria. From those affected to those who perpetrate it.
Below are some of the salient parts of this survey: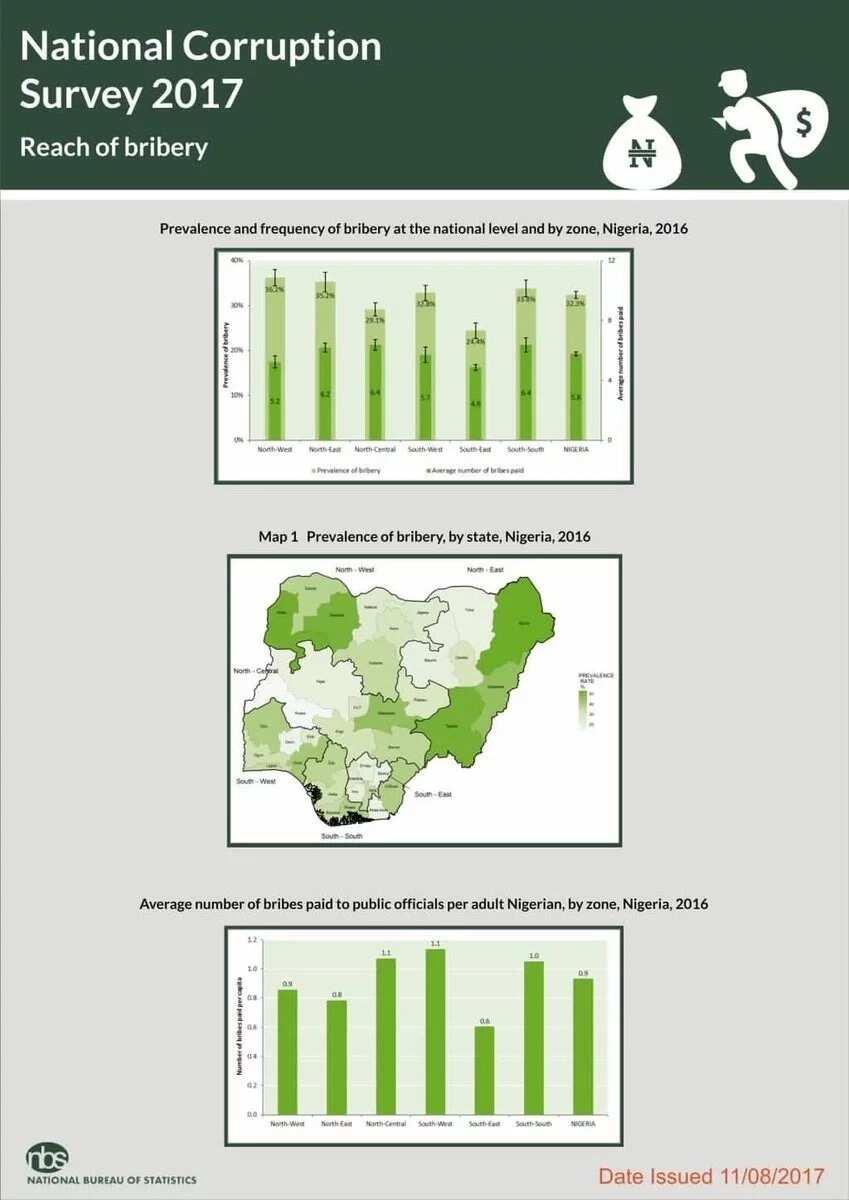 According to the above infographic, the prevalence, frequency and average number of bribes paid to public official by zone is highest in south-west and north-west.
The south-west includes the following states:
1. Lagos
2. Ogun
3. Osun
4. Oyo
5. Ekiti
6. Ondo
And in the north-west we have the following:
7. Kaduna
8. Zamfara
9. Kano
10. Katsina
11. Jigawa
12. Kebbi
13. Sokoto
READ ALSO: No old politician will leave stage for you - Obasanjo tells Nigerian youth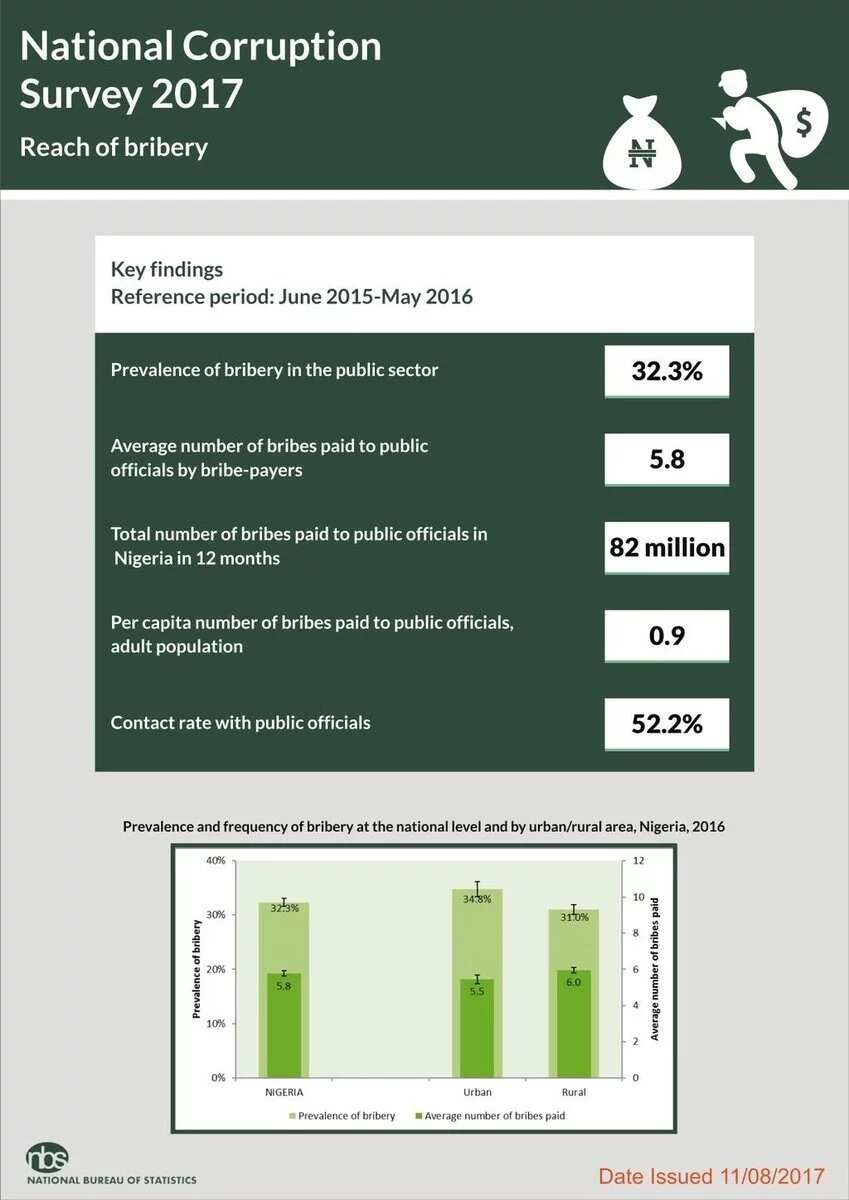 Also just between June 2015 and May 2016, we see that Nigerians gave out about N82 million in bribes alone especially in the public sector.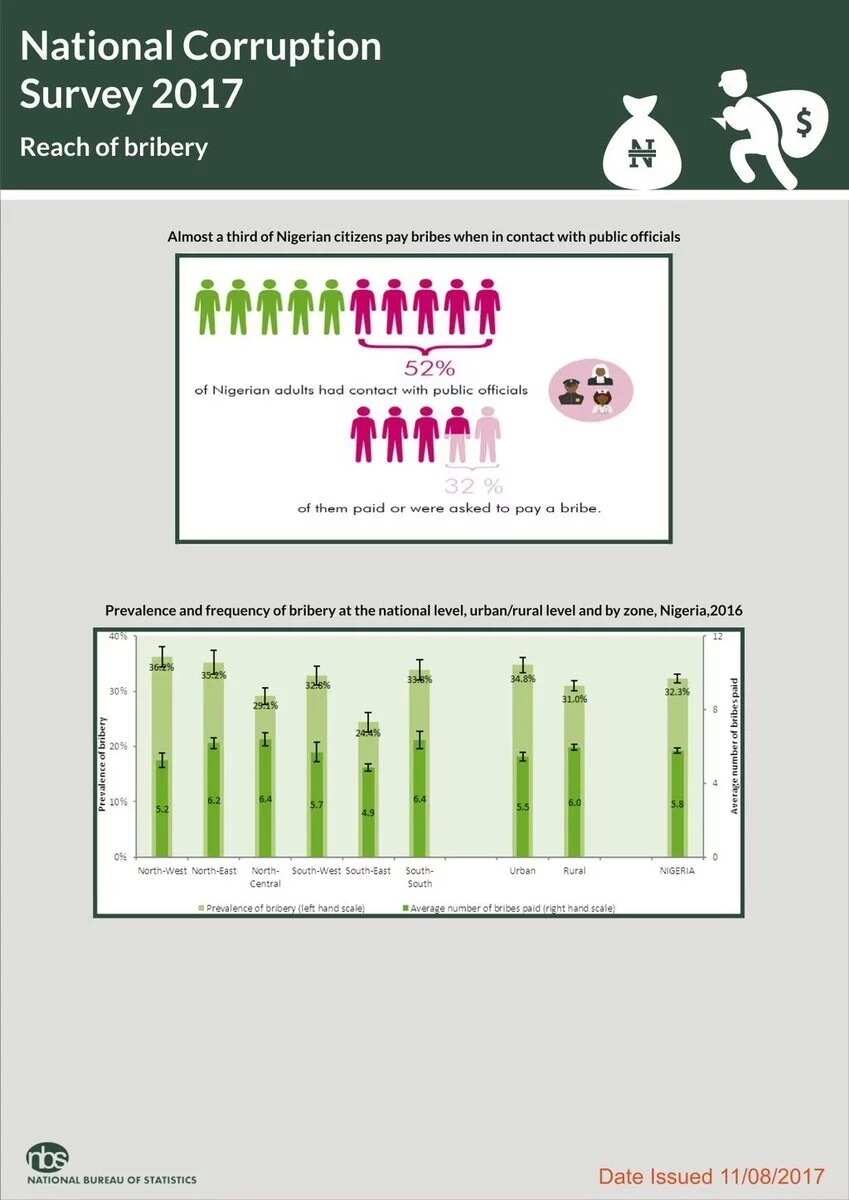 READ ALSO: Evans gives valuable confession as police make more arrests
It was also revealed that almost 52% of Nigerians paid bribes when in contact with a public official.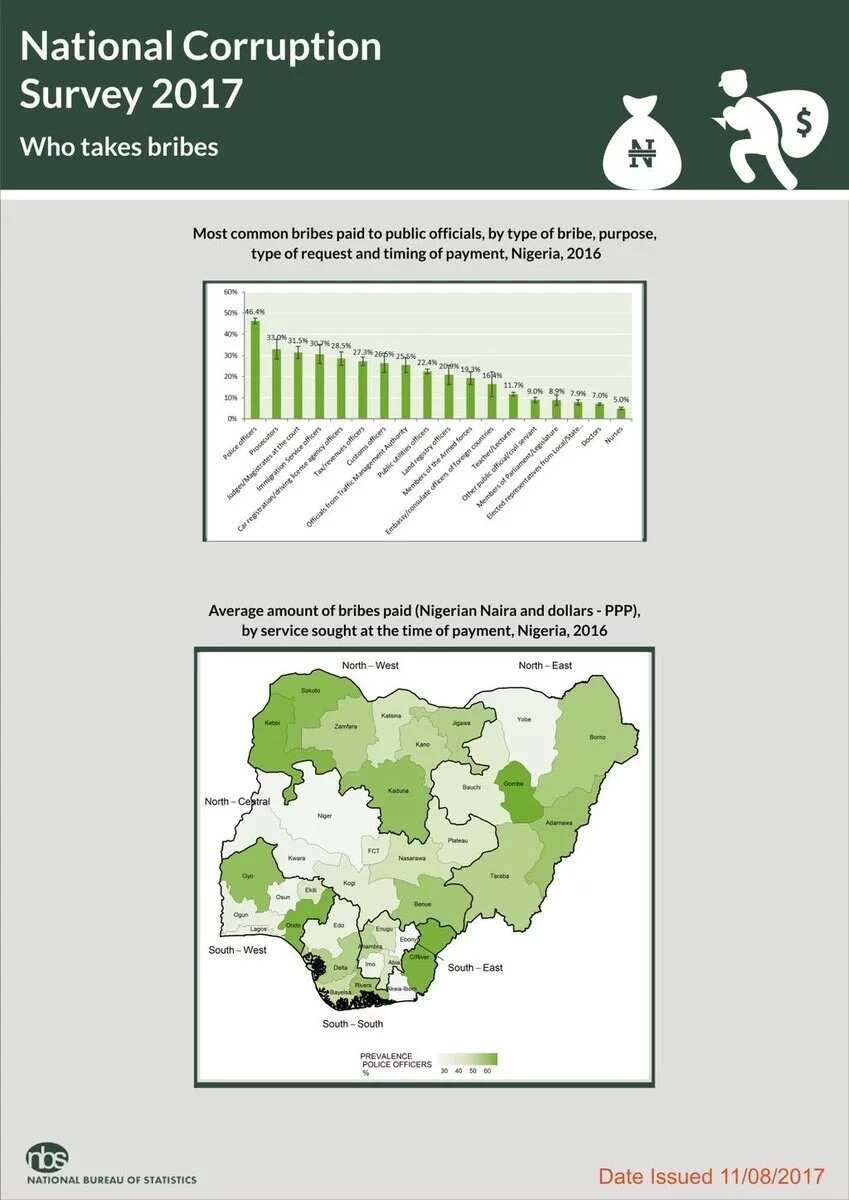 The most common bribes in Nigeria are paid to policemen and the least are paid to nurses.
Legit.ng earlier reported that the House of Representatives hit back at former President Olusegun Obasanjo for calling Jonathan corrupt.
PAY ATTENTION: Watch more videos on Legit.ng TV
The House, through its spokesperson, Abdulrazak Namdas, called Obasanjo the father of corruption in the country Namdas, the chairman of the House committee on media and public affairs, said this in a statement to respond to a recent attack on the National Assembly by the former president.
Watch this Legit.ng video to see what Nigerians think of wealth below:
Source: Legit.ng