Who are Flavour baby mamas?
Flavour N'abania is a popular singer in Africa and beyond. He has often performed at events and celebrations. Fans know about Flavour's devotion to music and feel it in every song. The musician himself said that music is his true companion and lover. Nevertheless, like any normal man, he doesn't reject the love of beautiful women. Keep reading to learn more about Flavour baby mamas.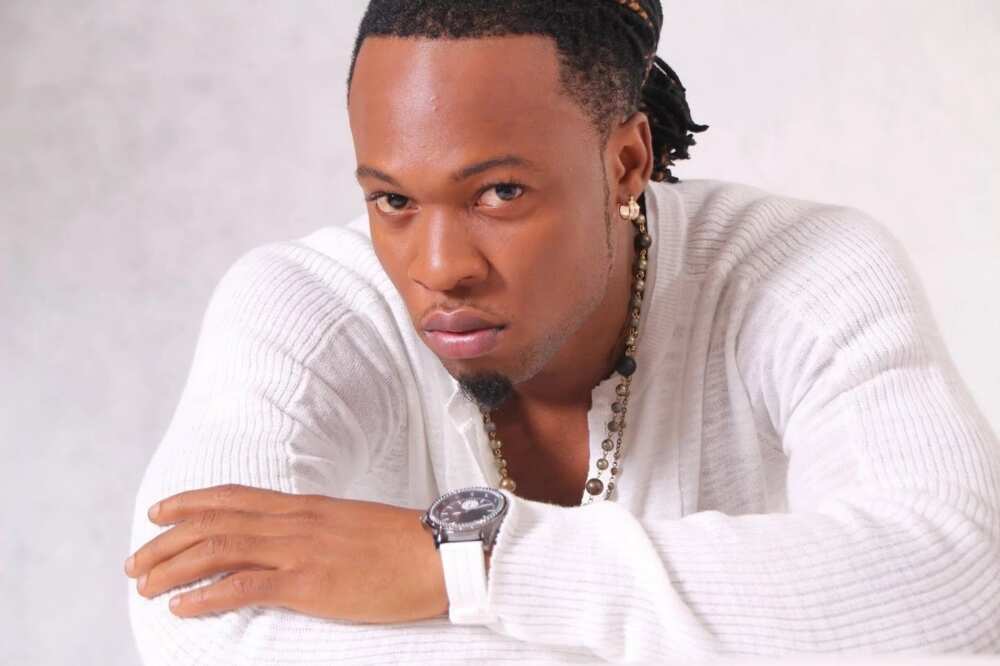 It is not a secret anymore that Flavour has two baby mamas: the first Flavour baby mama Sandra Okagbue and second - Anna Banner. Both of them are ex-beauty queens, so we cannot doubt Flavour's aesthetic taste. With them, the singer has two cute daughters Sophia and Gabriella, as beautiful as their mothers. Who are these women? In this article, we will talk about them.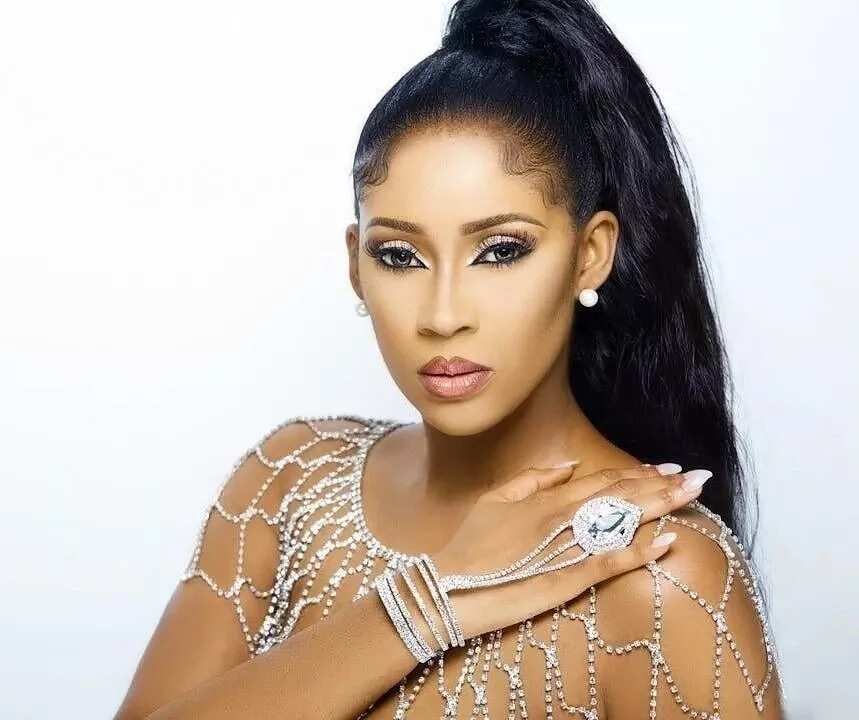 Flavour's first baby mama
Not so long ago there was a rumour that Sandra Okagbue and Flavour were getting back together. Fans even asked: is Flavour married in secret? However, the singer talked about his love for music and the fact that he is not yet ready for such a step. He first needs to build a career and then treat the creation of a family with all seriousness. Now he does not have the opportunity to give a potential wife and children as much time as he would like.
Although the secret wedding between Flavour first baby mama and singer never took place, a year ago they were seen together at the same event. The musician performed there and Sandra Okagbue supported him.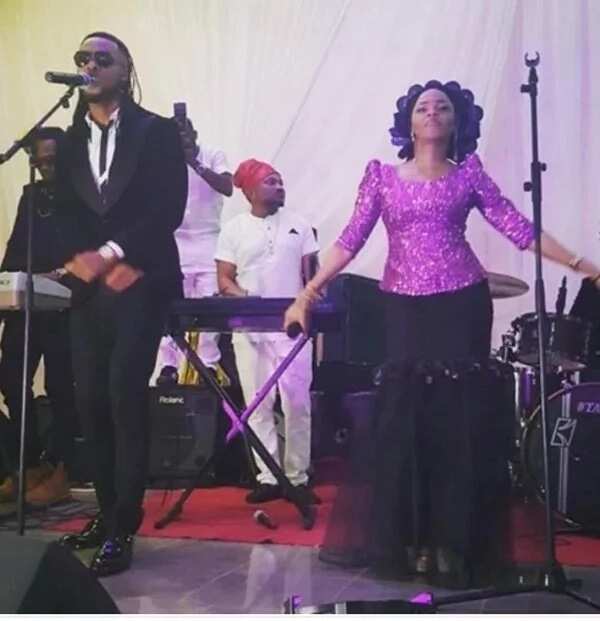 This pushed the public to believe the idea that the singer broke up with Anna Banner and returned to his first baby mama.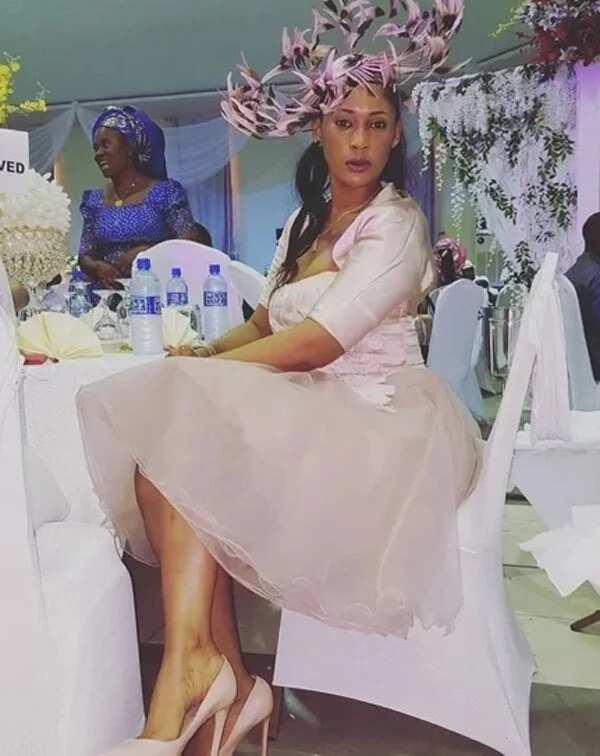 Let's list several interesting facts about Sandra Okagbue:
● This woman deserves attention not only as the ex-girlfriend of the famous singer but also as a separate person.
● She was born in Anambra and was the eldest of 6 children in the family.
● Fans talk about Sandra not only about the topic "Who is Flavour baby mama?". Besides being a beautiful mother, she is also a successful entrepreneur, actress, and model.
● She has gained victories in several state-level beauty contests and this has made her incredibly popular. She has been in the modeling business for about 15 years.
● The most important event was Miss Delta Soap Pageant that took place in 2010. After this, the woman began to appear on television, in newspapers and other platforms.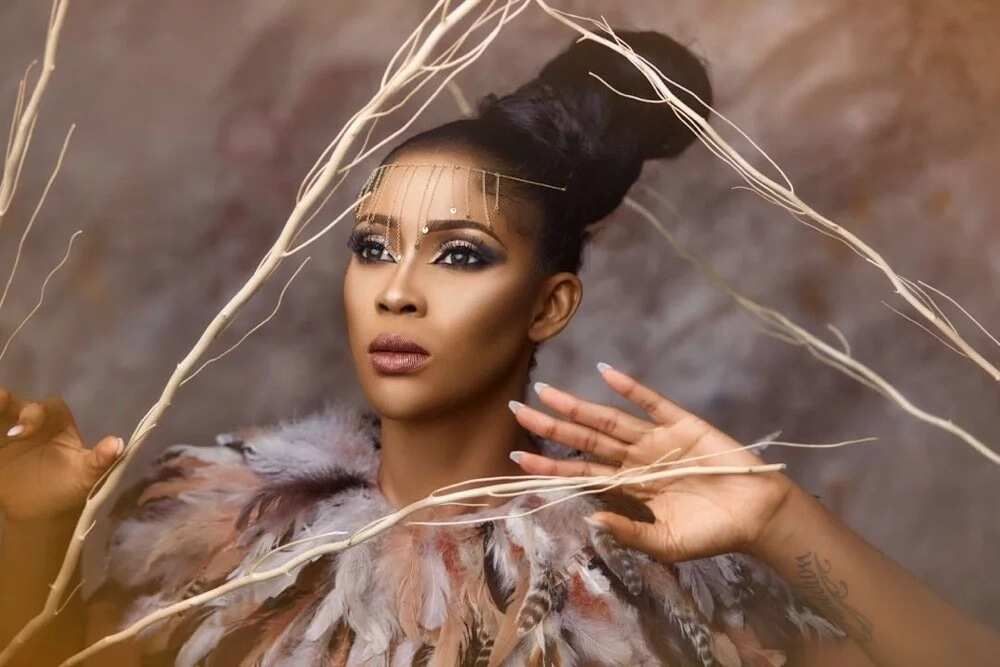 ● In many ways, her brother Christopher helped her. They co-produced the film "Latanna".
● At the moment, this impressive lady is the CEO of Borderline Business Solutions Limited. This job requires high responsibility so we know that Sandra is not just beautiful, but also very smart.
● She does not talk about her age, so we can only guess. Okagbue looks beautiful, and she constantly pleases fans with her delightful photos.
● Before starting a relationship with Flavour Sandra had another famous lover - Mikel Obi, Chelsea FC midfielder. They were together for 3 years, so in 2013, the media was talking about their coming wedding.
● Nevertheless, it did not take place and in 2014 the model met Flavour. The result of their love is their beautiful daughter Gabrielle. At first, Flavour denied that it was his child, but today, he very much loves and cares for his little girl.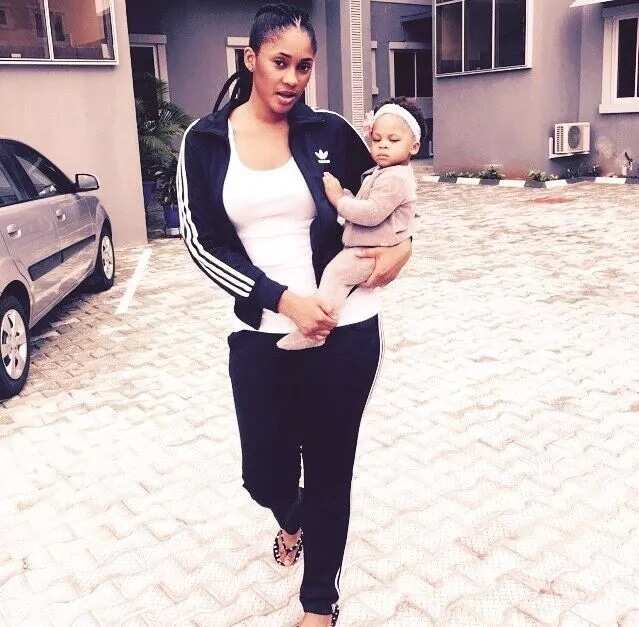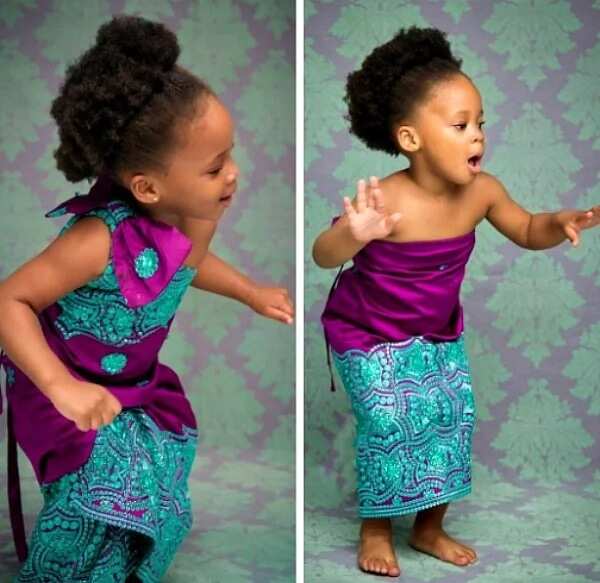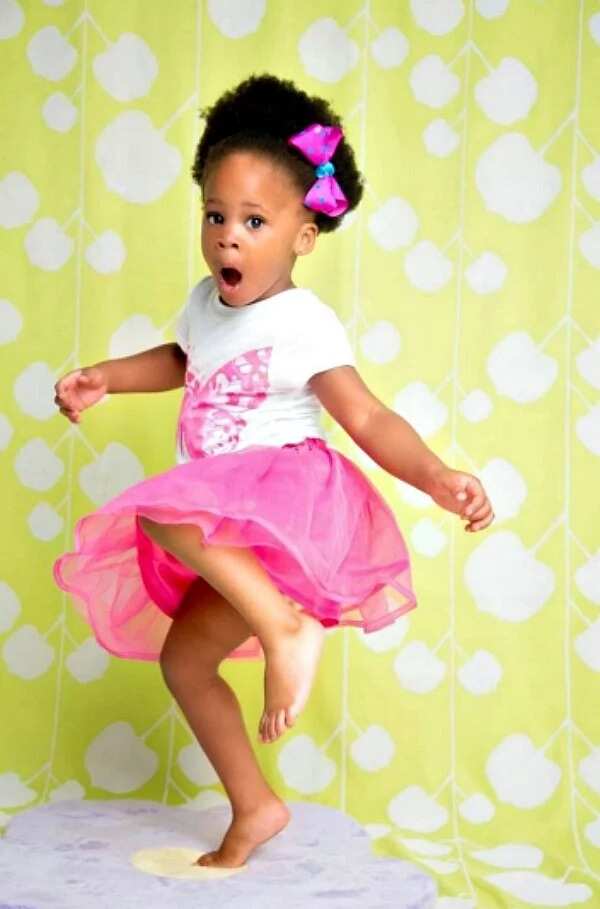 Anna Banner is Sandra's rival. Okagbue continually publishes hints of this on her Instagram. One of such first Flavour baby mama pictures was the photo where she was in Flavour's house posted with the hashtag #Golibe (name of singer's song in which Anna was shot). It seemed to say "Did you see? How do you like it?".
READ ALSO: Watch Flavour perform father duties with his pretty daughters (video)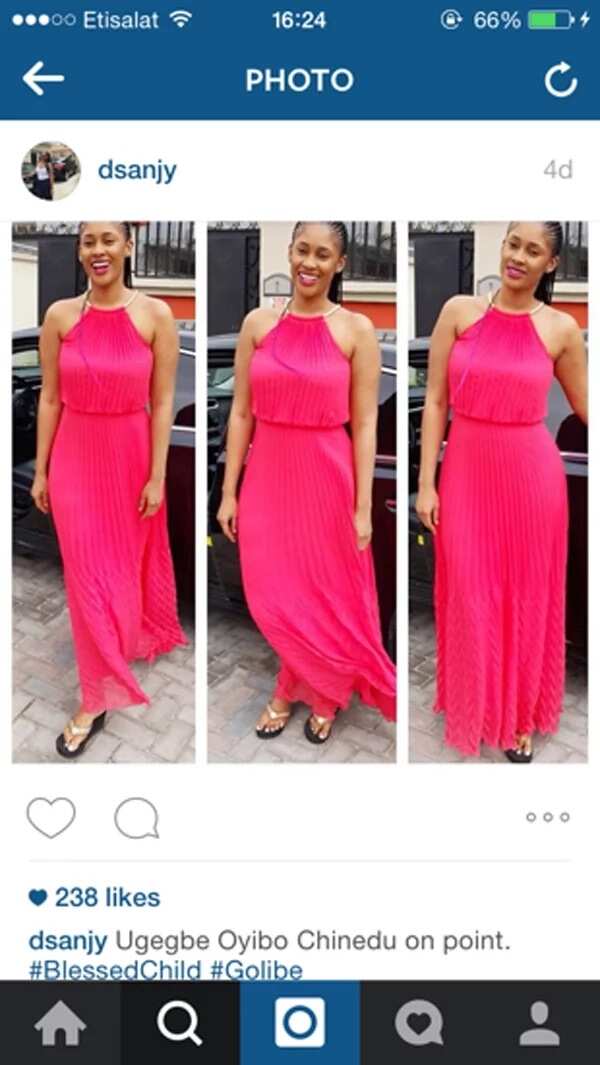 Flavour second baby mama
Let's talk about Anna Banner in more details:
● She is no less interesting person than Sandra Okagbue, also beautiful and talented.
● Anna represented Nigeria at Miss World pageant in 2013.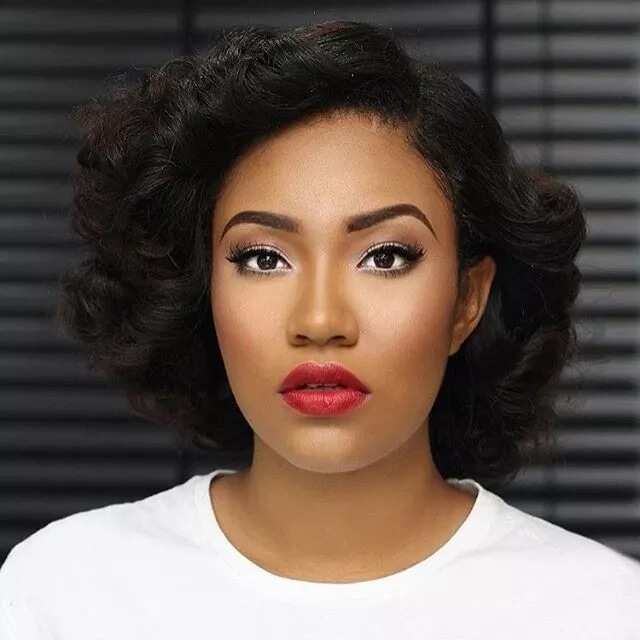 ● Like Sandra, she not only looks goof but also has many other virtues, such as responsibility and seriousness. In 2013 she was appointed Special Assistant to Bayelsa Governor in matters of culture and tourism.
● Anna's debut as an actress happened in 2014 when she had a part in the television drama 'Super Story.'
● In 2015 she gave birth to Sophia, Flavour's second child.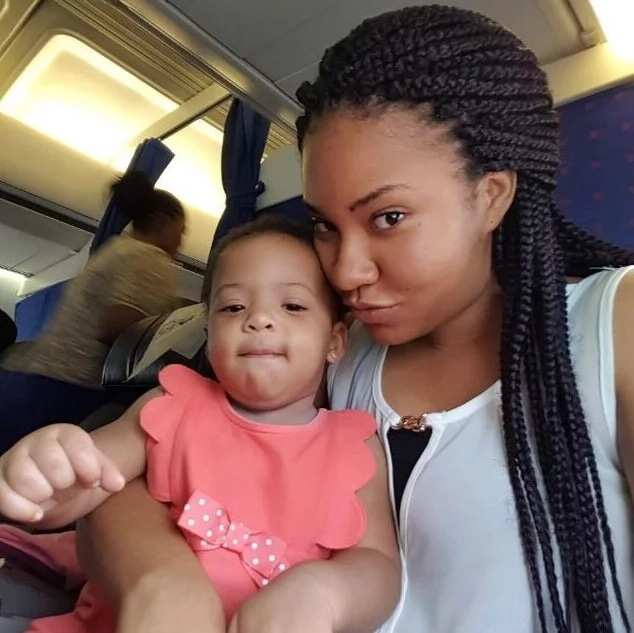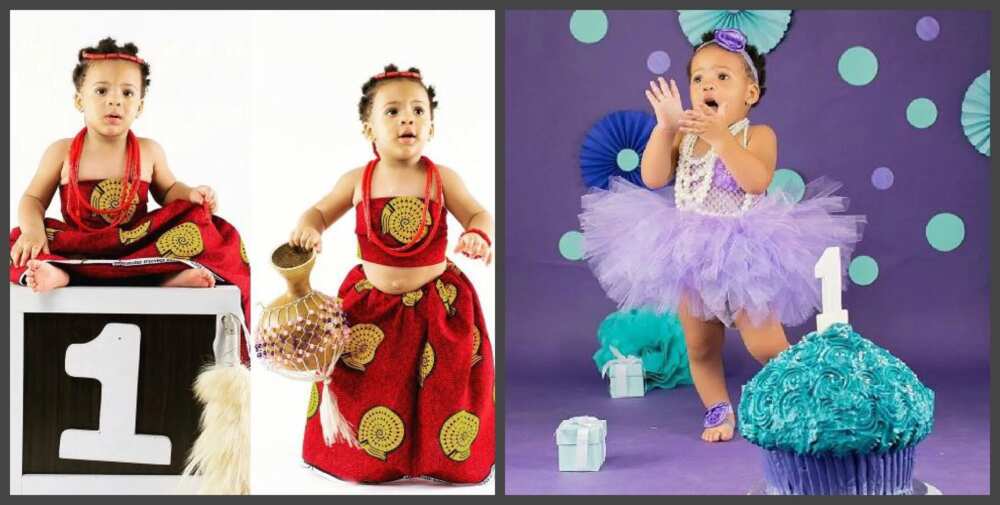 Many fans resented the fact that Anna stuck her nose into the singer's relationship with his first baby mother. But the fact is that she did not know that Flavour was in a relationship when she met him. He did not reveal this information. Even when rumours about his first child and relationships appeared, he confidently denied them all, and the enamored Anna believed her beloved.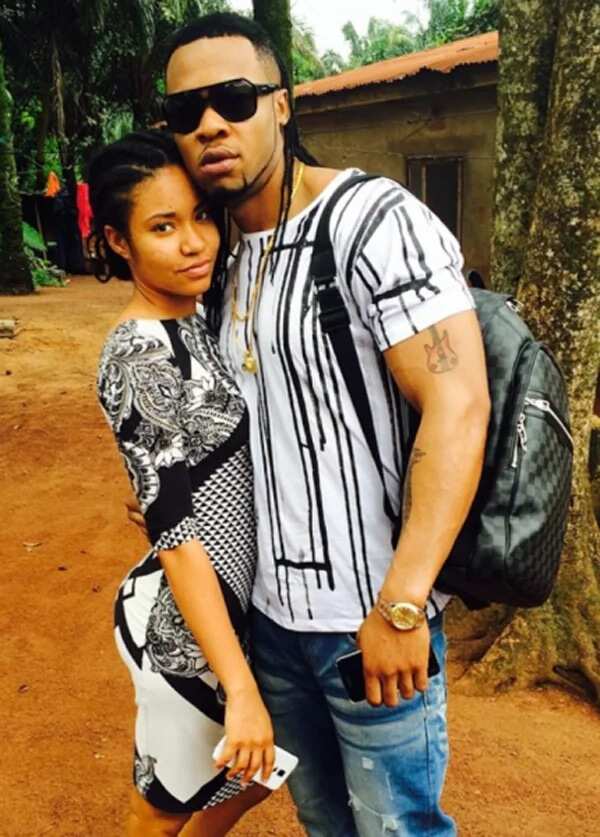 Then she kept seeing proof of the relationship between Flavour and Sandra Okagbue. A serious conversation took place, as a result of which Flavour confessed his sins. It was unpleasant news and girl had already gotten pregnant. One can only imagine what Anna's emotional state was.
Motherhood wasn't in her plans. She just fell in love with a man she liked. Since it was Anna's first pregnancy, she was afraid to have an abortion and decided to keep the child, thinking that it send to her by God for some purpose. She did not try to tie Flavour or to manipulate him somehow due to her state by forcing him to marriage.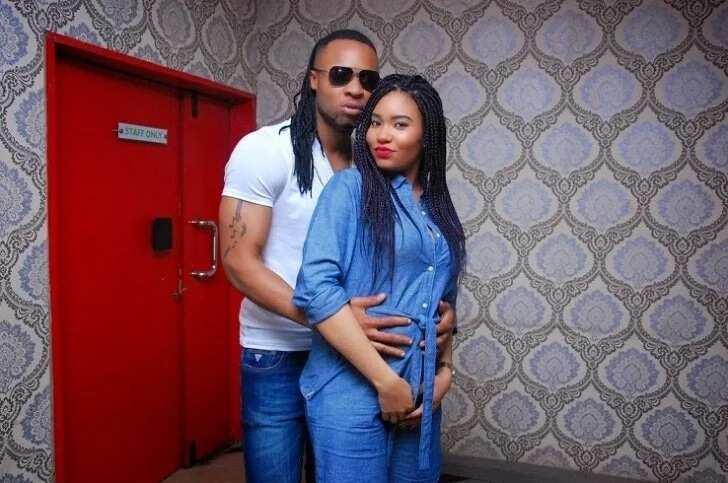 So it's hard to blame Banner for taking a father out of a family and trying to break a happy couple. One might feel compassion for her because she has become a victim of deception. So those who say bad things about her should reconsider their views.
Anna;s relationship with Flavour ended in 2016. The model said that now she needs to move on and focus on her career. Of course, it's difficult to raise a child alone. But the singer argued that no successful musician can have a full family life. Nevertheless, he provides support, although not the kind children receive in a full-fledged family.
Anna adores her daughter and gives thanks to God for such a blessing: "Way maker, Miracle worker, Promise keeper, light in the darkness!!!! That is who you are! For you have given me an Angel in human form! My most priceless Jewel! My Heartbeat ! My precious gift from Above! All i can say is Thank you! Happy Birthday My Princess Sofia my Mama!! I love you!!!!!!"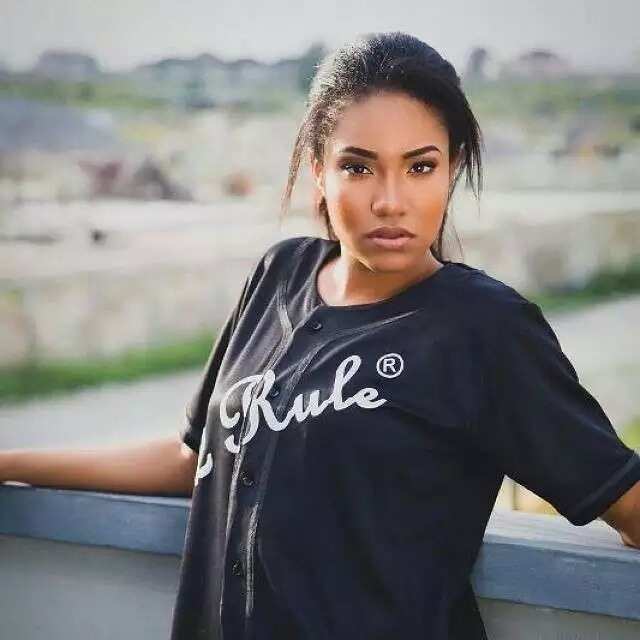 Both parents love their daughter even if they are not a couple anymore. Despite the fact that Anna had to make a difficult decision, she is happy now. She does not regret keeping her child and enjoys every minute spent with her princess.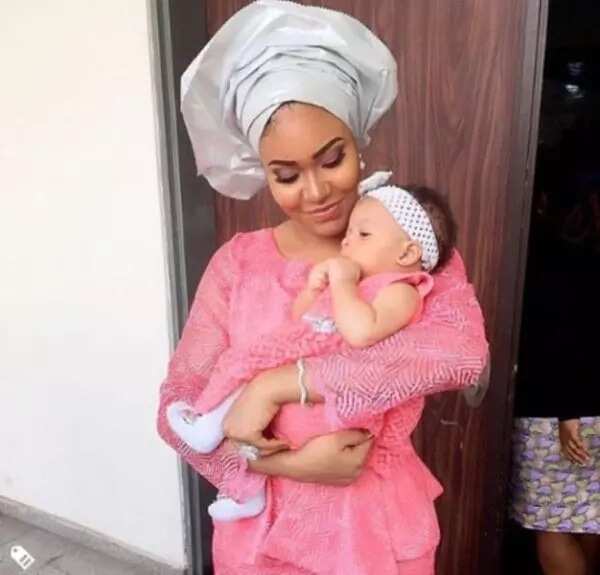 As you can see, although Flavour N'abania says that his personal life is not of interest to him, we can certainly see that it is fascinating. Let's hope that the singer will find his true beloved woman, with whom he'll live until old age. It doesn't matter if it'll be one of his baby mamas or a new woman. Flavour just needs to find a good woman to settle down with.
READ ALSO: Anna Banner picks her father as date as she attends MBGN event
Source: Legit.ng