Makeup tutorials for dark skin
Every Nigerian woman wants to be beautiful every day. You can achieve this with the help of the right makeup. In this article, you will read about makeup tutorials for dark skin. Find out what you need for a more beautiful you!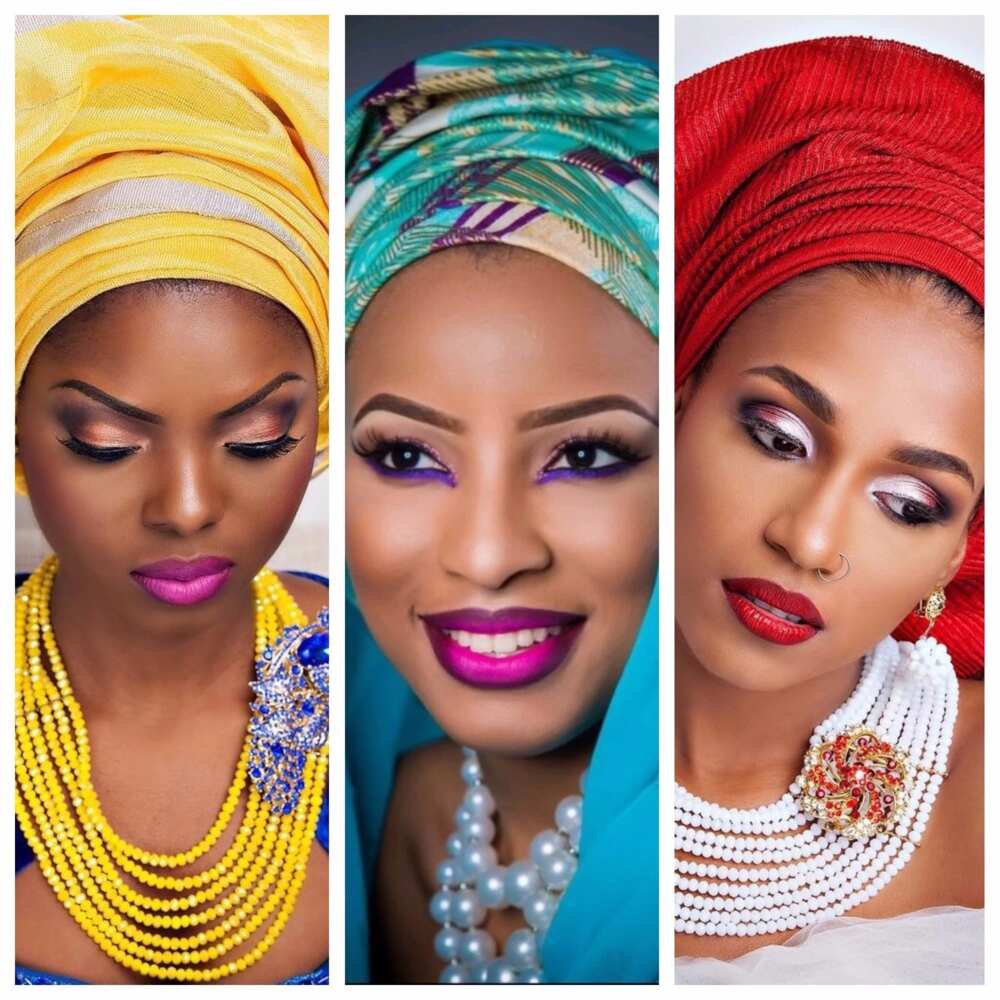 Makeup tutorial for beginners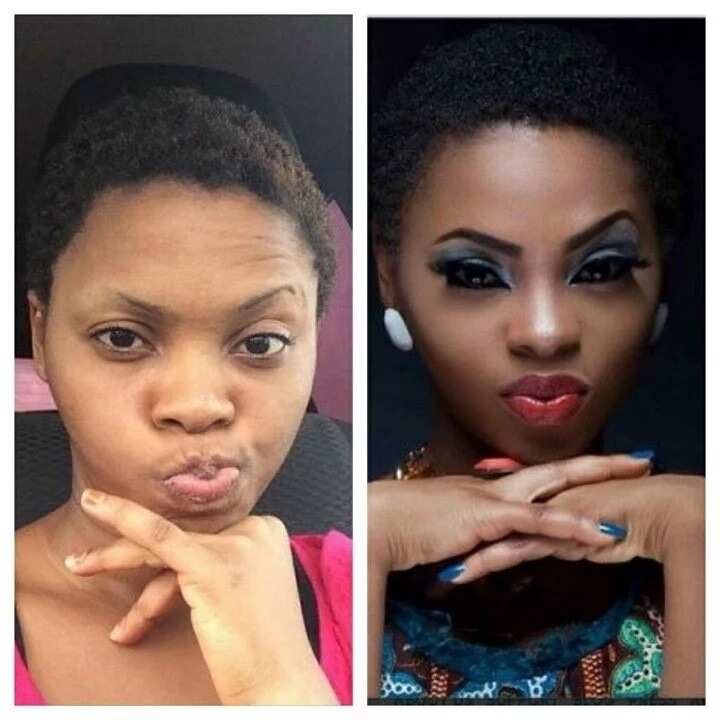 In our time, the importance of makeup cannot be overemphasized. Over the last century, it found its way into our lives. It gives women a chance to strive for the ideal look. After all, we go to the gym, choose pretty hairstyles, and take care of our nails. Makeup is also a sign of grooming and showcasing your individual style and character.
Makeup is primarily a tool for increasing self-esteem. Makeup tutorial lessons can help to reveal a woman's inner beauty, increasing confidence in herself and her appearance. Some girls believe that the art of makeup is difficult to master. But you will find that this isn't so when you discover its secrets and basic rules. If you choose the right cosmetics, good tools, and correct techniques, you will enjoy the results.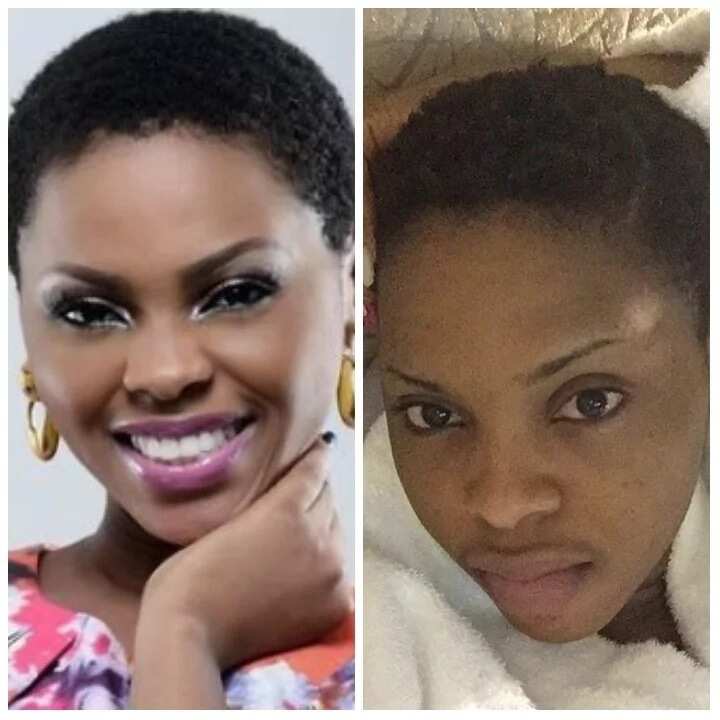 Makeup lessons for beginners are easy to learn. You first need to know your skin type and determine the shape of your face. You need to understand of how colors blend with each other. And the application itself is done step by step so you do not mix up the stages.
There are six stages of makeup that every beginner should learn:
1. Cleansing.
2. The tonal basis.
3. Eyebrow shaping.
4. Eye makeup.
5. Lipstick.
6. Blush.
Every day makeup tutorials for dark skin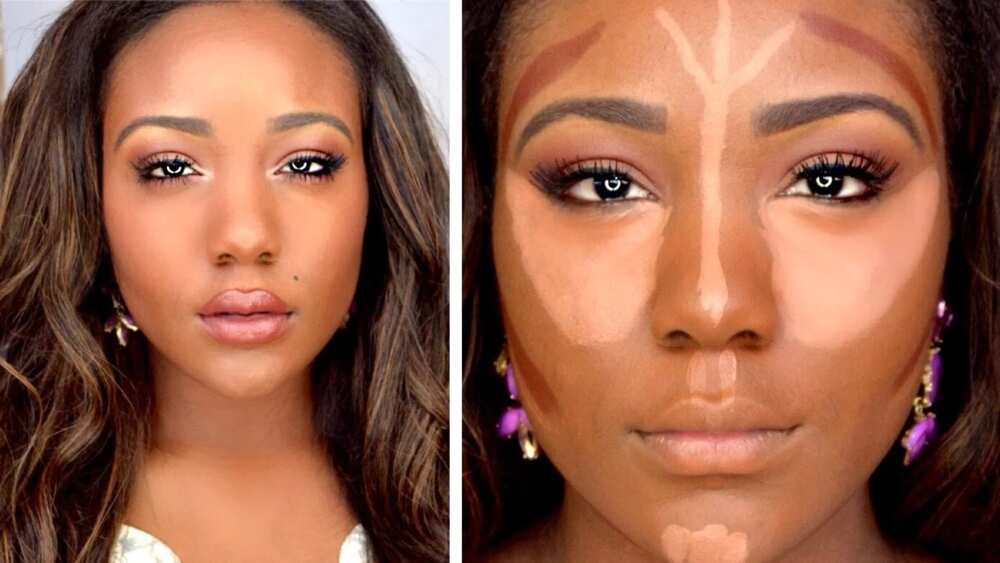 Makeup is an extension of the woman's personality. It helps to emphasize her best features. Makeup makes women impeccable and self-confident.
Finding the right makeup can be more difficult for girls who have dark skin. An important skill is to pick out the right shade of foundation and also to find the eye shadow that will look great on your eyes. Here you will see the main makeup tips for your skin.
1. Choosing the base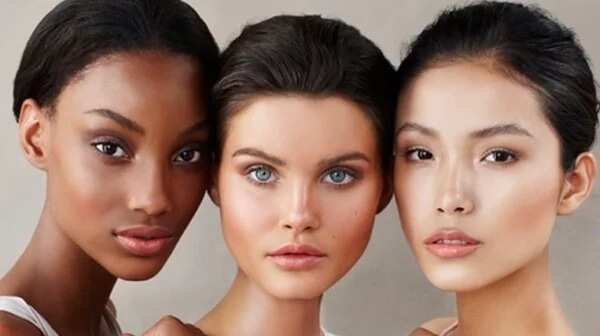 You need to use the right base for skin type. Various types of bases work with different types of skin. Find out whether your skin is oily or dry and then choose a base. If your face is usually shiny and you have large pores then you have oily skin. If you have red or rough patches on your face, barely noticeable pores or maybe peeling skin, your skin is dry. And if you have both oily and dry parts on your face then your skin is combined.
If your skin is oily with large pores, use a matte base which will help to dry up the skin's natural oils. Girls and women with dry skin need to moisturize their skin first and use a creamy base. This will keep the skin looking fresh. If you have a combined skin, pick the base that will give you a desired final effect.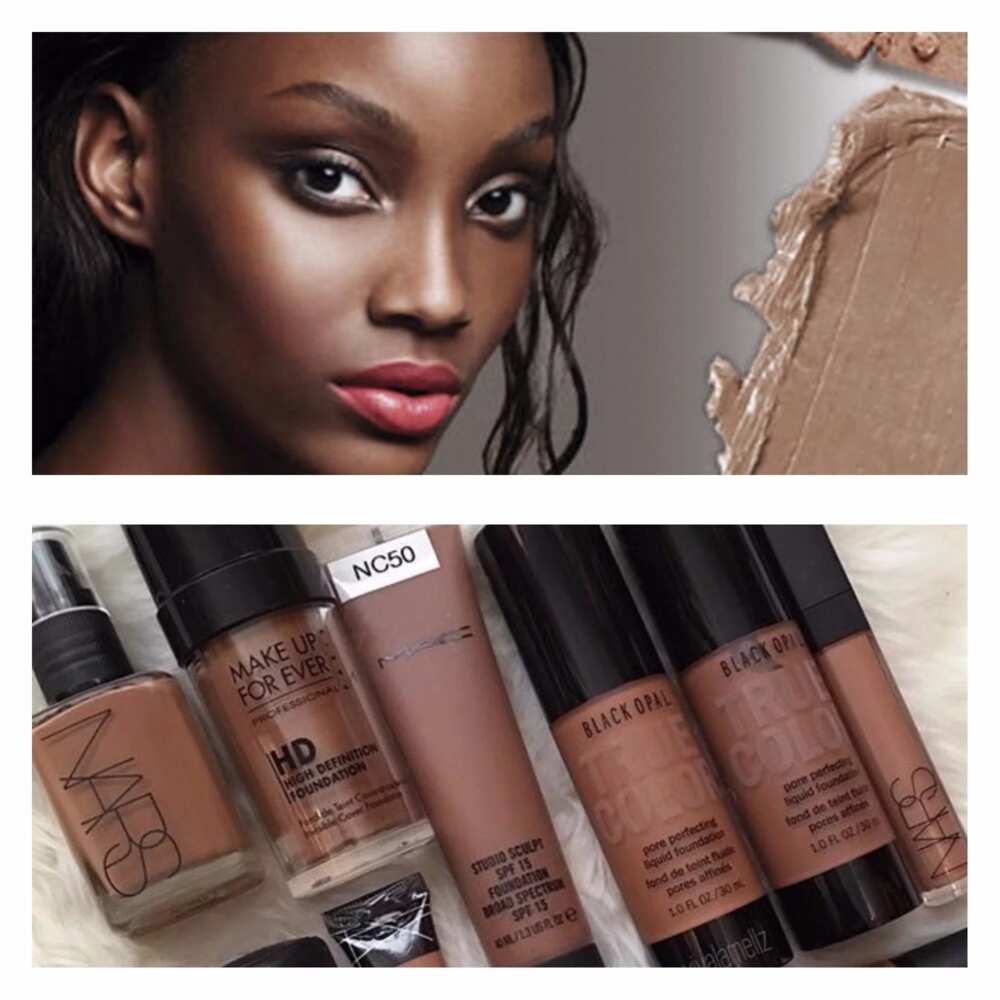 2. Match the base to your skin tone. Choose the right foundation for your skin colour. Skin tone falls into three categories – neutral, warm, and cool. Your base color should be of the same category as your skin tone. Do simple tests to find out what your tone is. For example, test with jewelry. Take some gold and silver jewelry. Try on both of them one by one. Then find out which jewelry suit you the most. If it is gold, then you have a warm tone. If it is silver, you have a cool tone. But if both kinds look good, your tone is neutral.
3. Find the best base color. Very often dark skinned girls have some difficulties with finding the right color base. The best way to find the perfect base is to apply different colours and see which ones match your skin. You may find that your skin is lighter at the center of your face and darker at the outer edges. You can get a natural look using two different colours on different parts of your face. Then blend them together where they meet.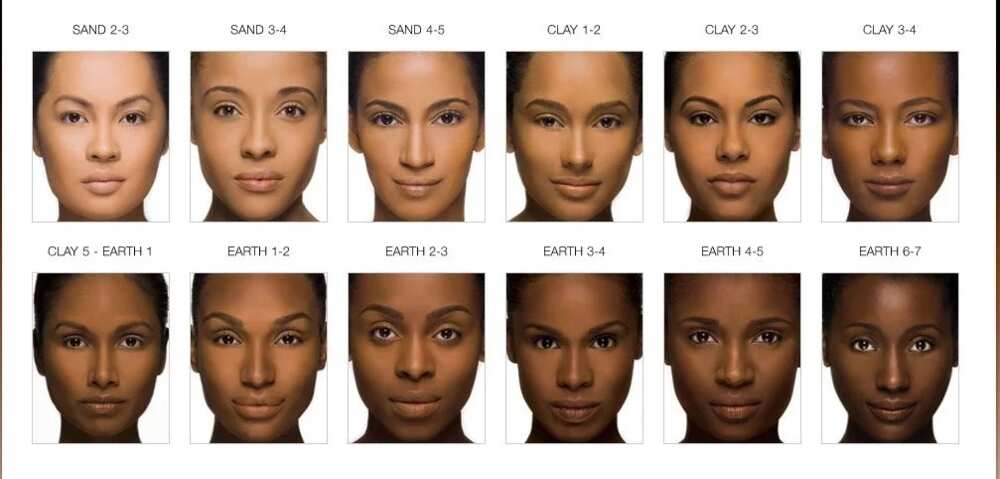 II. Laying the foundation
1. Begin by cleaning and moisturizing your face. Before applying the base, wash and then dry the face. Apply moisturizer if your skin is dry. Then put the base on. In case your skin is oily, use the face priming gel to prepare your face for the base.
2. Use a base brush to apply the substrate. A base brush is a large makeup brush with a rounded edge. The brush will apply your foundation smoothly and consistently on the face. Place the foundation only on the tip of the brush to avoid excessive saturation of this brush. Don't forget to rinse the brush after each use so that it is clean.
3. Shake the bottle of the base. You need to shake it every time you apply. Otherwise, the liquid base will separate and create an uneven tone.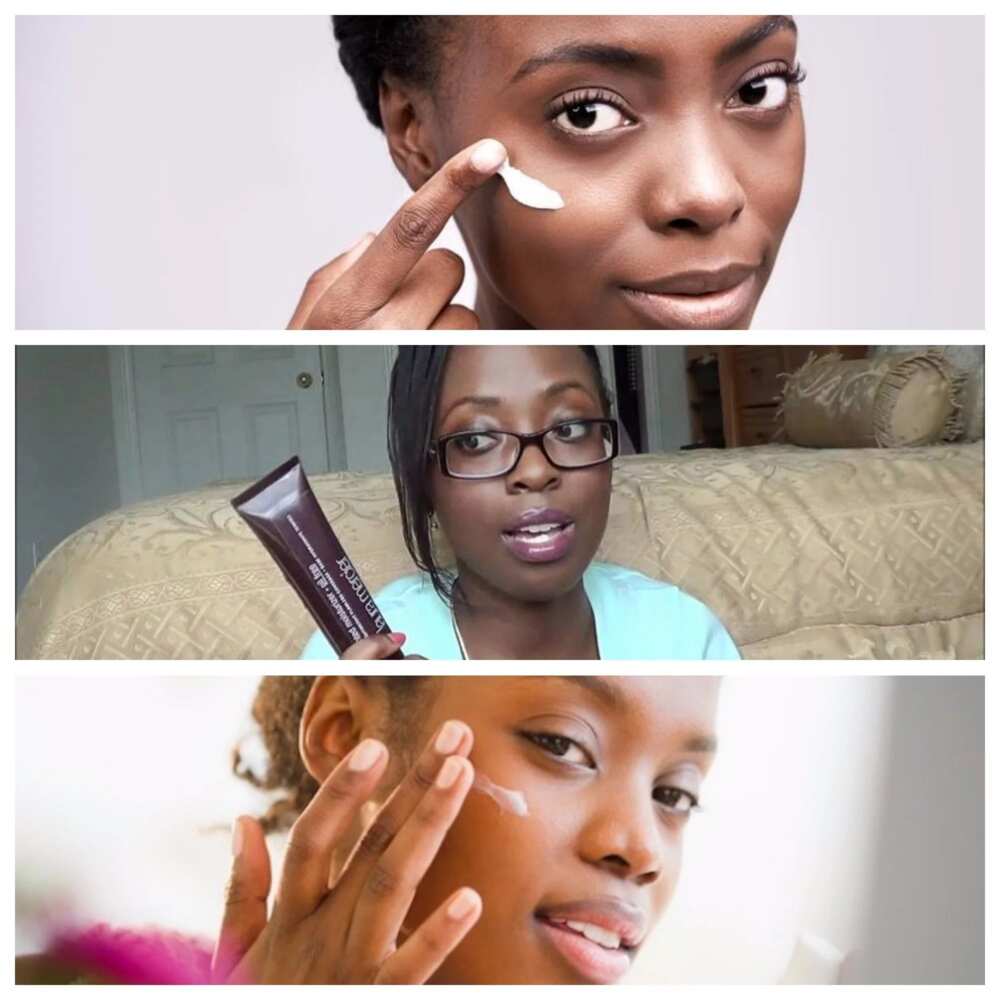 4. Apply the base starting from the center of your face. Then mix the base out and move upwards. Continue to do so until your face is covered and evenly mixed. First, use the lighter tone and then the darker one. Use the brush to mix them together where they will meet.
5. Buff your face. Use a buffing brush or a sponge to mix the base into your skin. Gently sponge your face in a circular motion to mix the base and soften your look. Don't forget to buff around the jaw line and neck.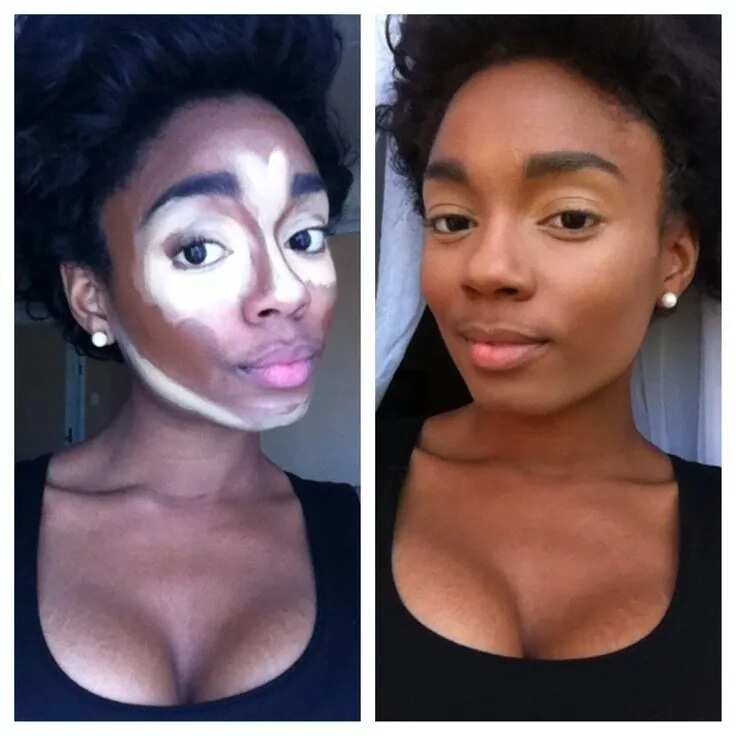 READ ALSO: Ombre braids styles
III. Choose eye shadows
1. Don't be afraid to choose bright colours. Girls with dark skin look amazing with them on their eyes. The best colours are bright jewel tones – emerald, purple, and blue. Bright colors can give you a dramatic look.
2. Mix complementary colors. It will create a fun look. You can pair purple and gold. First, apply purple on the eyelid and then layer the gold color from above, closer to the eyebrow.
3. Try to use neutral colors for a more subtle look. Experiment with different colours to find out what works for you. But keep this tip in mind; Don't use whites and very light neutral colors. They can bring a look of dryness to your dark skin.
4. Use metallic colors to add some shine. Shimmering eye shadows look wonderful on dark skin as a great contrast to a woman's rich, dark skin color. You can try to use metallic jewel toned eye shadows. It will give you a dramatic look.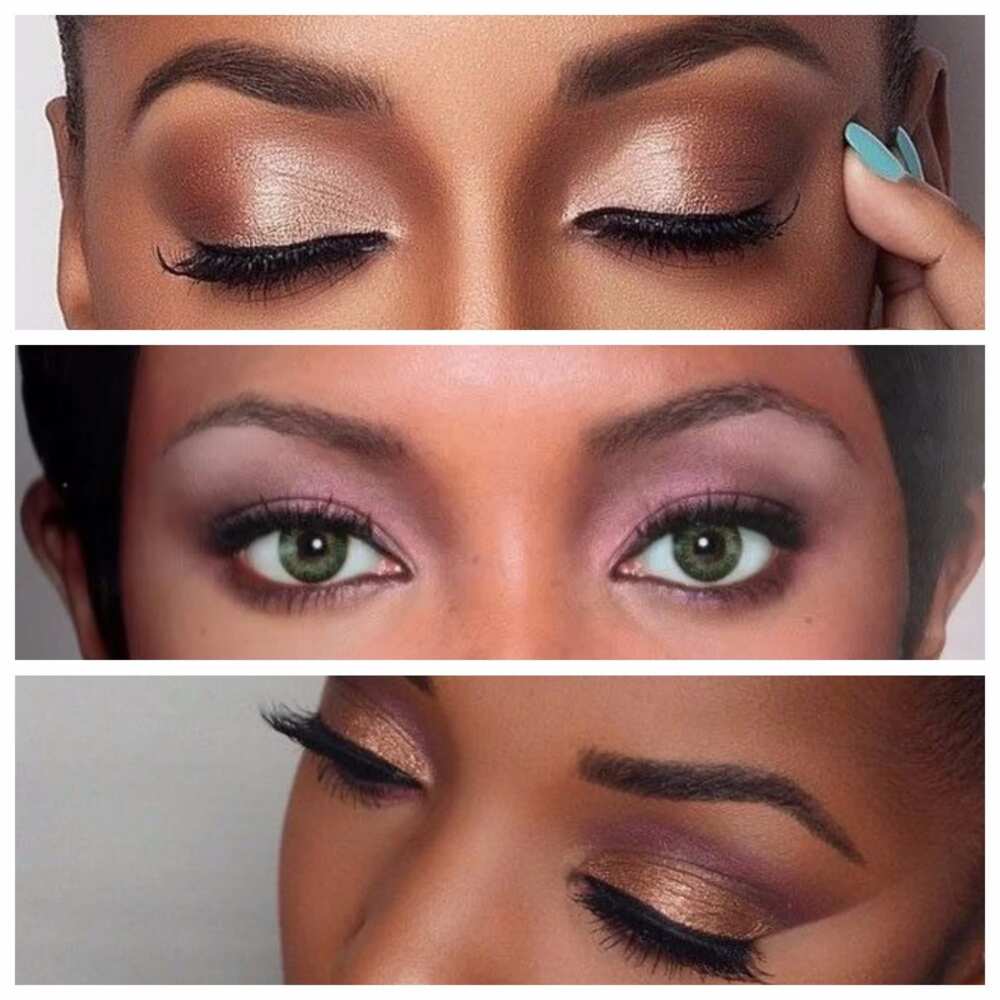 5. To finish you beautiful look, use mascara and eyeliner. Eyeliner will make your eyes look bigger. Mascara is used for thickening and lengthening the eyelashes.
IV. Apply blush
1. Use bronzer instead of the blush. It will give your cheeks an extra brightness and highlight the cheek bones. You can apply the bronzer under the cheekbones to sculpt your face.
2. Use a bright blush for a pop of color. Bright colours always look amazing on dark skin. If you have a round face, you can apply the blush on the cheekbones and then extend it up to your temples. In case you have a heart shaped face, apply the blush below the apples of the cheeks and pull it towards your hairline. If you have a long face, apply the blush below the cheeks. But you should not extend it all the way to the hairline.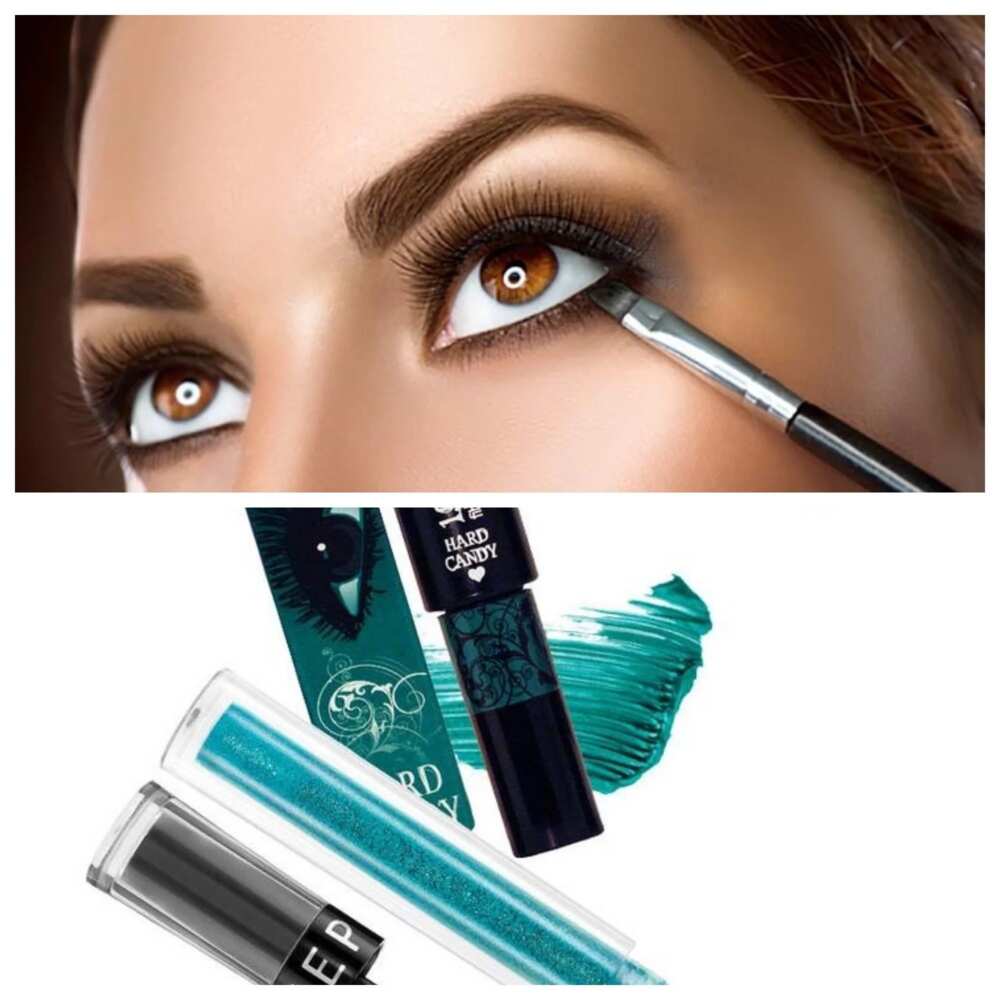 3. Combine a bronzer and blush. Using the both of them can give you an elegant look. Apply a matte blush to the cheekbones and sweep the bronzer over the eyelash to finish it.
V. Picking lip colors
1. Use bright colors! Oranges, deep purples, and red are good choices for your lips! Be sure that the colour matches the undertones of your skin.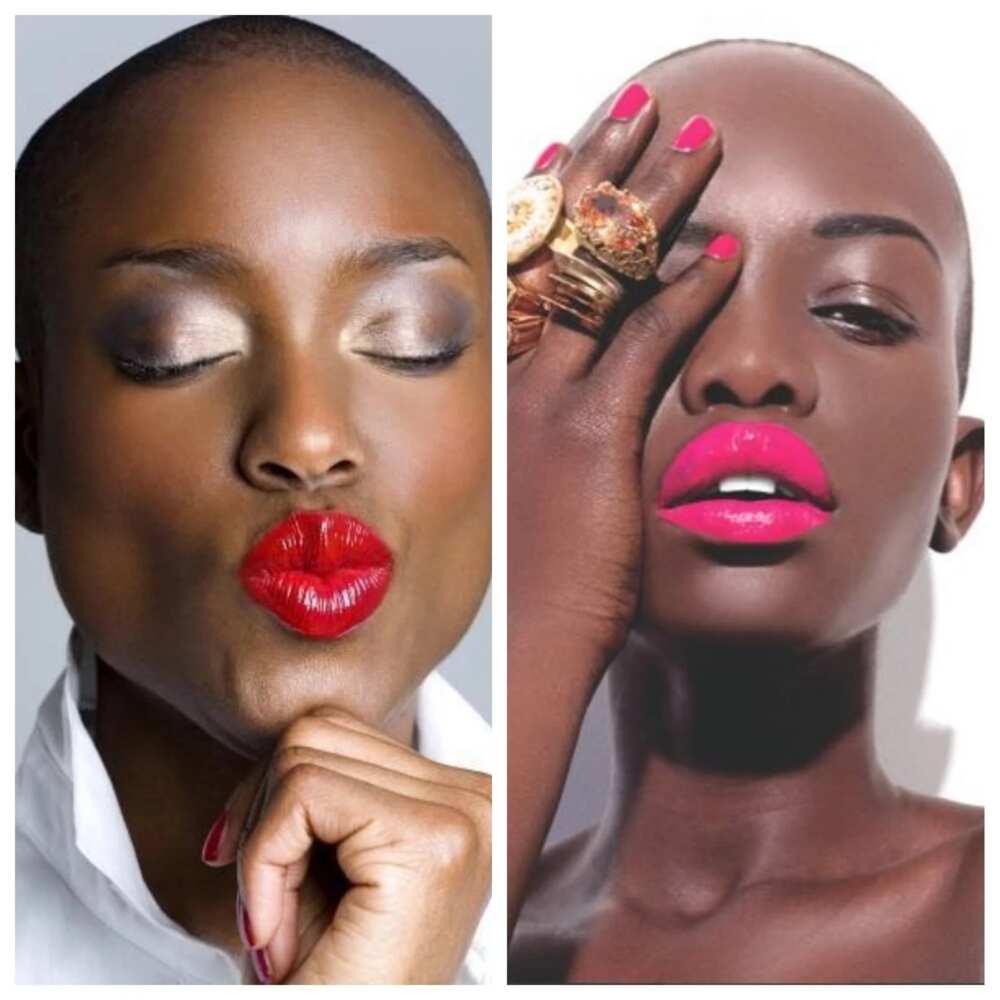 2. Find a neutral close to the colour of your skin.
3. Use a lip gloss. It will make your lips more luscious and help to keep the lips moisturized all day long.
The right makeup tutorial for dark skin tones can make your skin look fresh and amazing always. All you need to do is to follow our easy guide and choose the right cosmetics.
Special bridal makeup tutorial for dark skin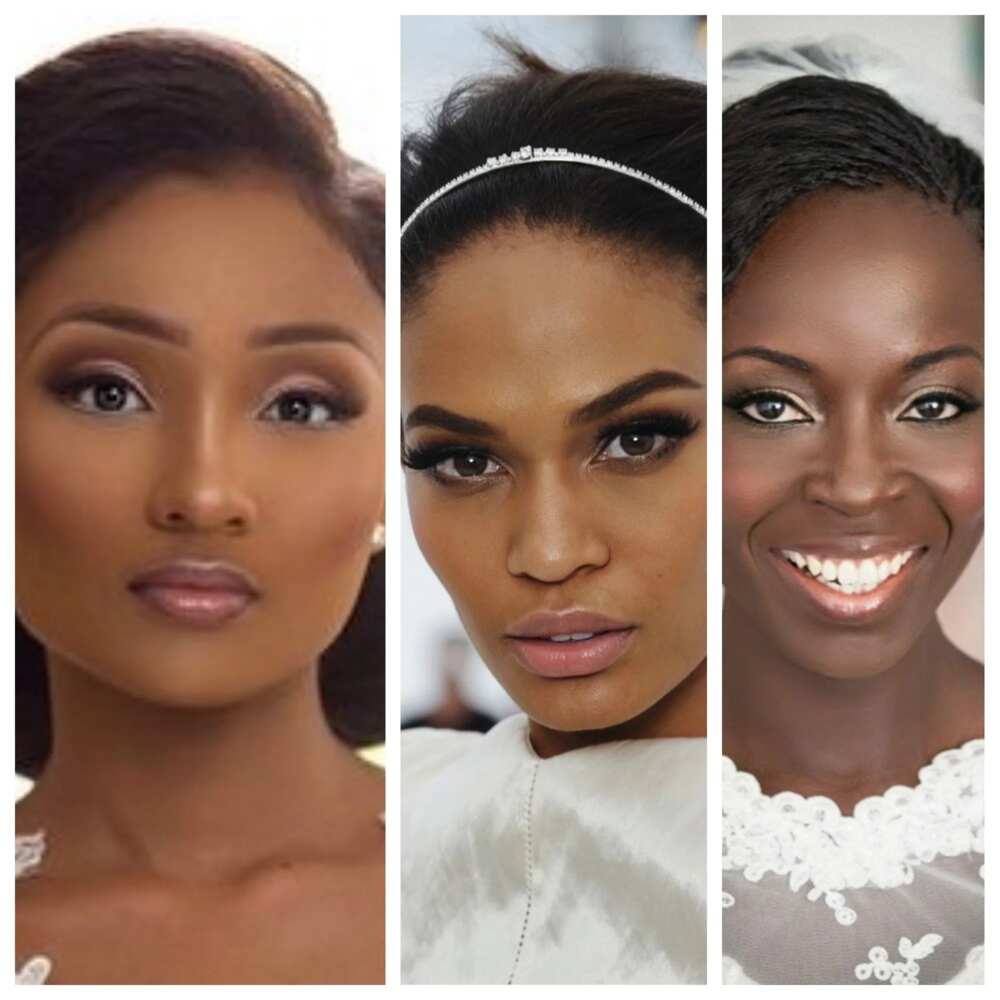 If you don't have the opportunity to visit a makeup artist on your wedding day, you can teach yourself with makeup tutorial lessons. The makeup is the main thing for any bride! That is why everything must be perfect!
We can show you some tips for how to choose a perfect bridal makeup:
1. Don't forget to moisturize your skin before you start to apply makeup.
2. When you buy a base, try it on the inner side of your wrist or jaw line. This way, you will see if it matches you.
3. Use a good concealer to hide some dark circles.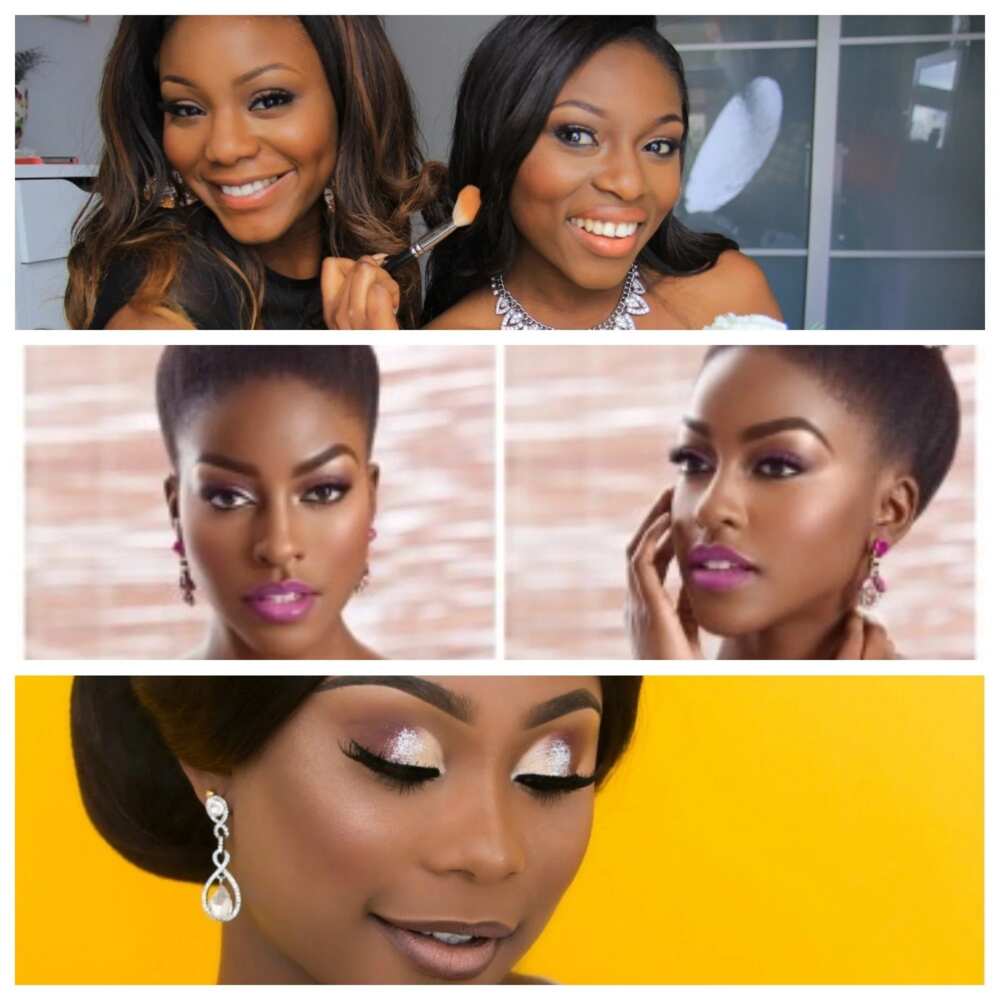 When you do your makeup by yourself, you need to use a base, eyes shadow palette, lipstick, and powder base. Remember to choose products which will compliment your skin tone. Apply a lip liner before applying your lipstick.
Makeup lessons for beginners and following the right tips will help you create the best everyday look. It is not so difficult to have a good makeup if you don't want to go to a specialist. Just learn what you need, do what works for you and you will be just fine.
READ ALSO: Best foundation for oily skin in Nigeria: DIY
Source: Legit.ng