List of makeup products for beginners in Nigeria
The market for modern cosmetic products provides lots of choices that it`s very easy to get confused. List of makeup products for beginners can become a huge problem for those ladies making their first steps into makeup art. We have decided to help our readers and created a list of products which are the necessary minimum for quality makeup.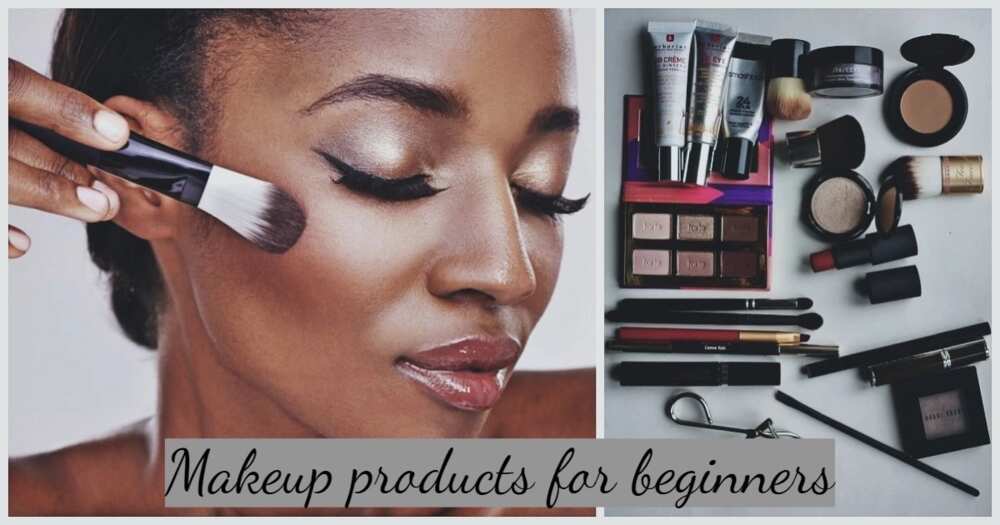 List of makeup products and their uses
Beginners know almost nothing in the field of makeup. It`s difficult for them to find the primary products that will help to make simple, but beautiful makeup. So, we present you a list of makeup products every girl should have.
Skin
We all know from biology that the biggest organ of a person is skin. The usual daily washing at home isn`t enough. Nothing is perfect, but cosmetics can fix it. The main set includes only two tools:
Foundation: It`s important to choose the right cream so that it fits perfectly with the colour and skin type and weather conditions.
Concealer can not only hide the imperfections on the skin but also can play the role the base for eyelids and highlight eyebrows. Since the skin on the eyelids is especially tender, a less potent method is required.
However, don`t forget about daily care: it`s better to prevent problems than to hide them. Therefore, be sure to have at your disposal day and night cream following the season, cleansing milk and scrub. Remove makeup with a gentle tool and a simple cotton-wool disk.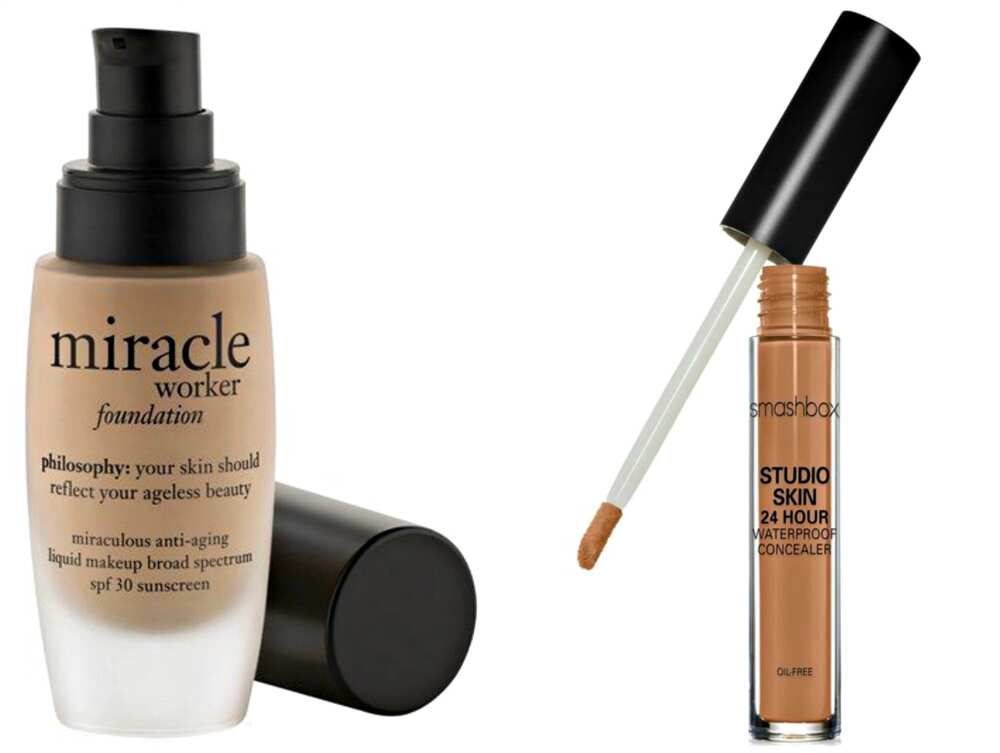 READ ALSO: How to apply bronzer: secrets of ideal make up
Eyes
The eyes are the most emphasized. They can be expressive and vivid. Cosmetics for beautiful eyes should be different. Collect a small set in your cosmetic bag:
Eyeshadows are a great way to add a little colour to the makeup. With the help of eyeshadows, it`s possible to change the shape of eyes quickly.
Mascara perfectly highlights the eyes.
Pencil or liner allows you to highlight the line of eyes and eyebrows, underline or correct them.
This simple set is the minimum required for eyes makeup. The list can be supplemented with additional colors and shades.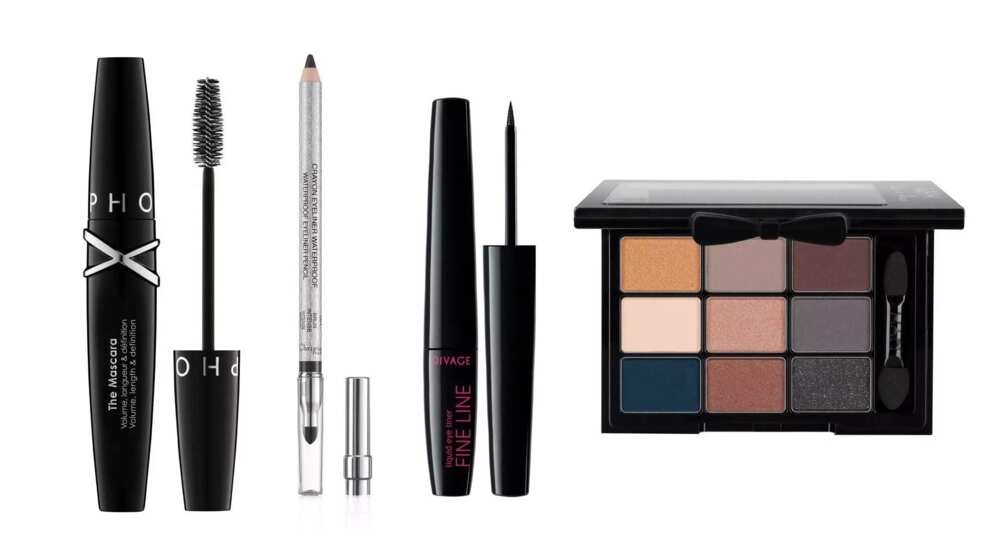 Lips
The products for soft and gentle lips can be both calm and passionate. Good cosmetics will create any impression you want. The minimum set contains two basic tools:
Lipstick lays down and preserves colour for a long time. You can choose either a matte or glossy texture, the range of shades is huge. It's enough to have a neutral colour for everyday use, light or darker one for an evening out or a date.
Lipgloss is much more convenient than lipstick. It`s easier to apply. At least one lip gloss should be present in the cosmetic bag of each girl. For example, it can be transparent and applied over lipstick.
It`s necessary to make the best moisturizing and softening masks for lips care. If you don`t use cosmetics at home, still apply hygienic lipstick or lip balsam for day treatment.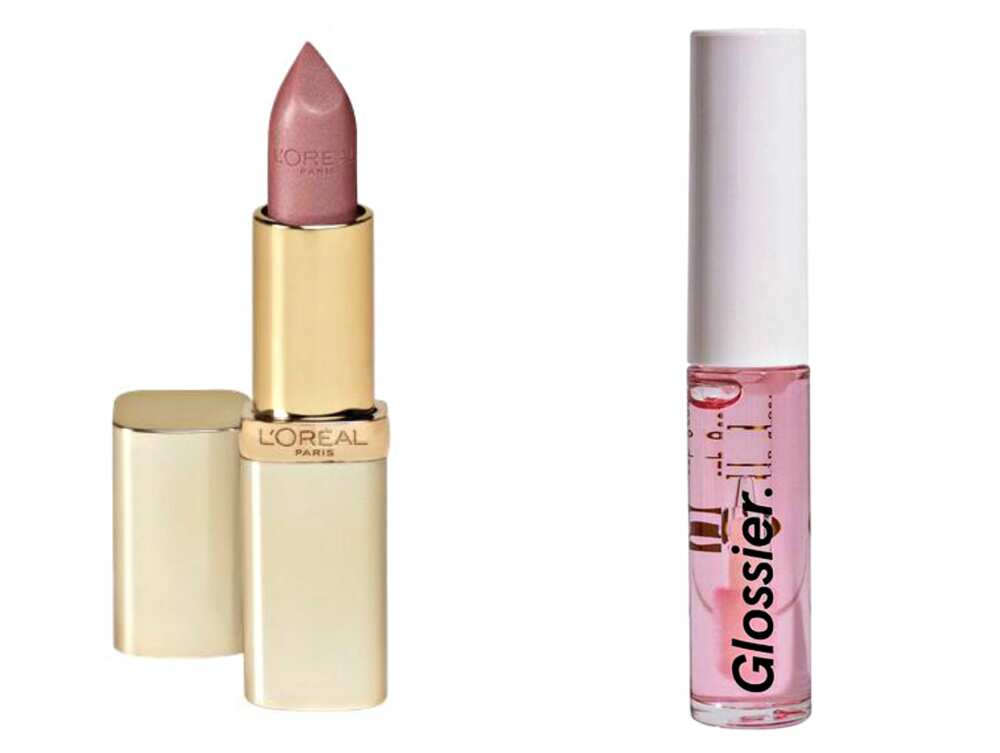 READ ALSO: Makeup materials and their uses
Additional cosmetics
Blush will add a little healthy pink colour to your look. Now there are many multifunctional products that you can use for your lips and cheeks at the same time. So a separate blush is desirable, but not necessary.
Pencil or eyebrow shadows will outline the shape of the eyes, and help to correct it. If you have pencils and you know how to use them, this process will take a couple of minutes. There are many posts on our site about how to make ideal brows, so you can use our advice.
Powder not only strengthens the foundation but also helps to maintain the blossoming appearance and freshness of the face.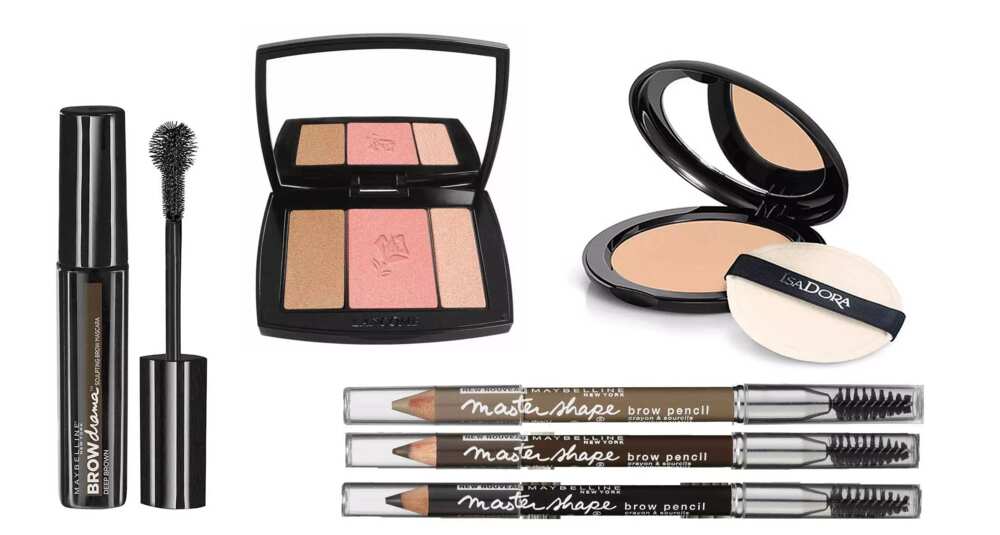 Makeup materials
Set of brushes. There are only four of them. For applying foundation, you need a sponge or a wide brush and for concealer - the smallest one. For blush, you will need a big and fluffy brush, for shadows - small and neat one.
Brush for eyebrows allow you to fill in space and adjust the shape quickly.
Forceps for eyelashes as well as eyelash brush are a necessary tool to create a fast and high-quality eye makeup. They indicate the direction of the eyelash, making them look more expressive.
False eyelashes are a quick and convenient way to add natural effect to the image, false eyelashes relieve you of the need to use mascara.
Small comb for the eyebrows and eyelashes. You can feel more confident if the eyelash aren`t glued, and the hairs in the eyebrows lie smoothly and consistently.
Tweezers remove unnecessary hairs.
Gather a complete set of essential cosmetics for beginners, and then create beautiful makeup for any occasion.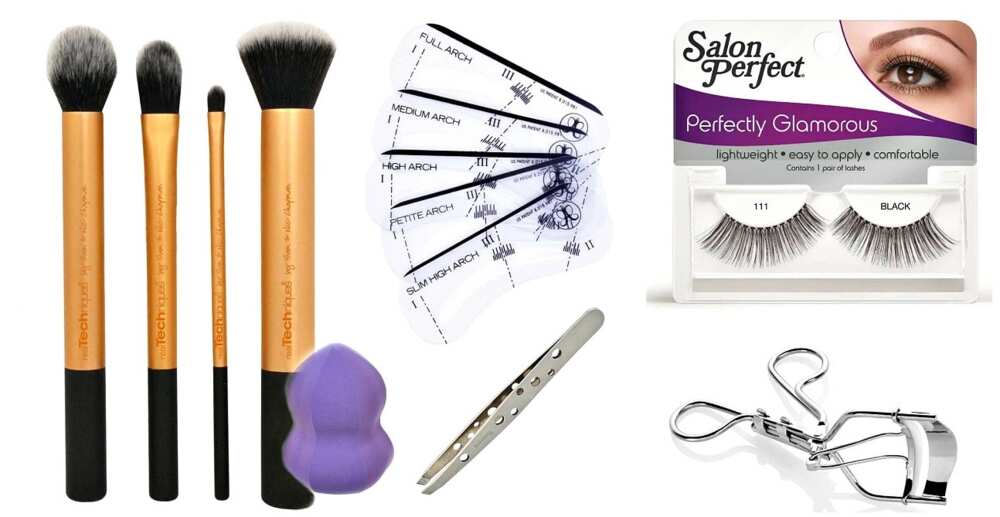 Everyday or evening makeup requires special cosmetics and preparation. For this reason, we often go to professionals. We hope that our post was useful and have enjoyed your reading. Stay irresistible!
READ ALSO: How to do Nigerian makeup: main tips to follow
Source: Legit.ng