Top 11 easily accessible foods that are great for you
While food is one of the biggest pleasures in anyone's life, it's also the main source of vitamins, nutrients, and other vital components for our health. That is why it's important to make sure your everyday food is good for your body. Moreover, food should be affordable enough to provide a diverse and nutritional menu for the whole family.
Check out 11 healthiest foods that don't cost a fortune and are super easy to get!
A constant development of modern technology means now you can buy pretty much anything from the comfort of your own home thanks to Jiji, Nigeria's largest online marketplace.
Buy fresh food and thousands of other products and save time and money on shopping!
You can also conveniently buy and sell online on-the-go using the free Jiji app.
1. Rice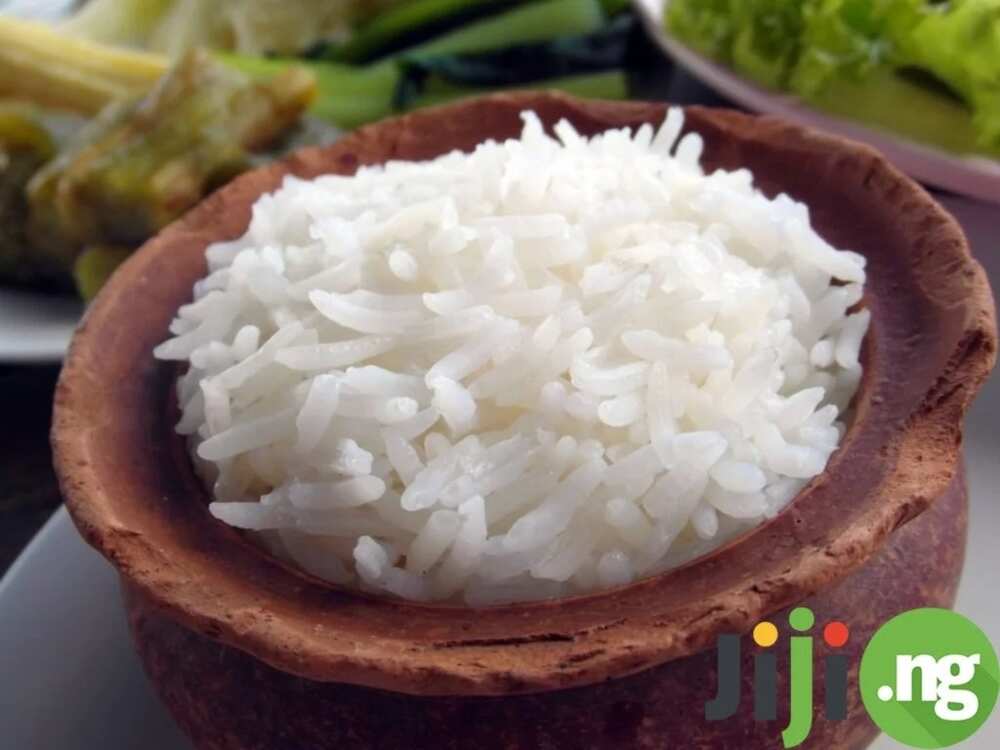 Rice is a staple of not only Nigerian, but also numerous international cuisines, and for a good reason. First, rice is incredibly versatile and can be widely used for cooking entrees, soups, snacks, salads, and even desserts. Second, rice is very good at providing you with the necessary energy. Third, rice, especially its brown variety, has endless health benefits, from blood pressure management to lowering cholesterol levels.
2. Beans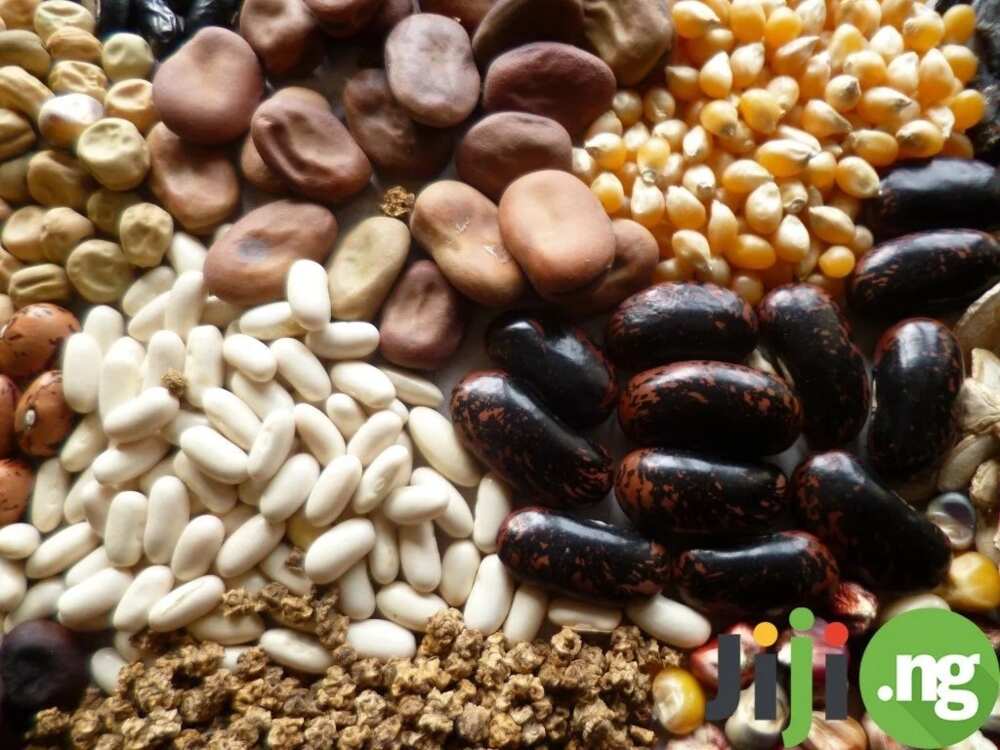 Beans are another type of food that is widely used in Nigerian cuisine. Perhaps, the best known bean-based dish is moi-moi, a healthy, protein-packed snack cooked in banana leaves that is always served at weddings and birthday parties. Beans are incredibly good for your health and can prevent cancer, help with weight loss, and control diabetes. Plus, beans are rich in protein, which is the number one component for growing muscle and getting fit.
3. Chicken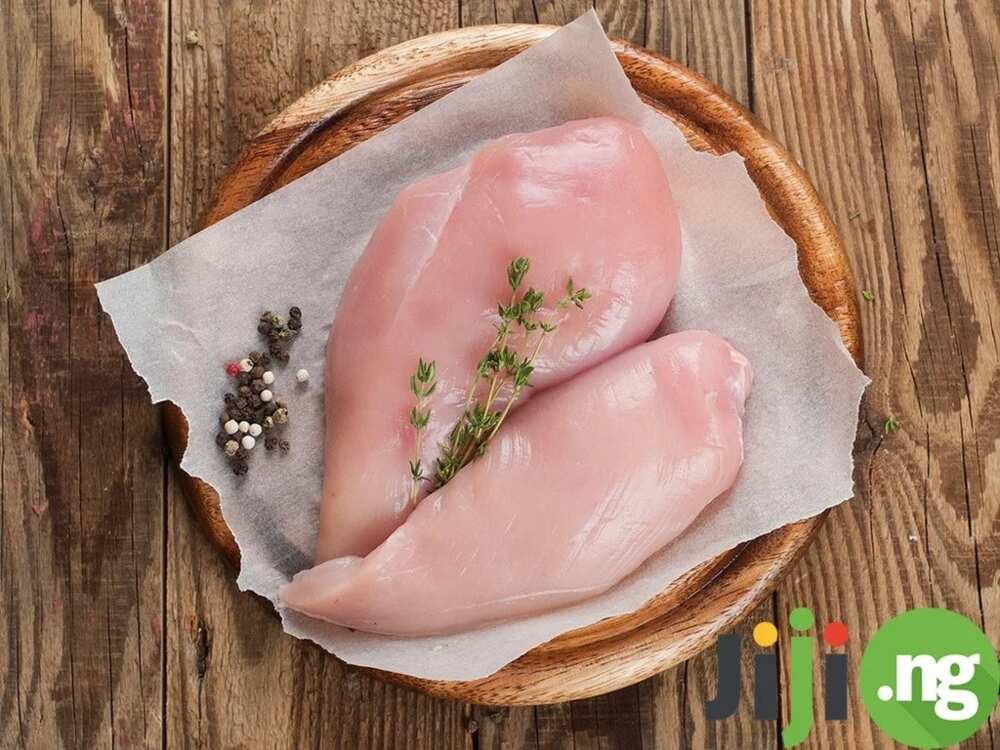 Everyone knows about the importance of meat in the diet, but not all kinds of meat are equally good for you - for example, red meat like beef and pork has a negative effect on nearly every body system.
Chicken, on the other hand, is the king of white meats.
It's lean, it's healthy, it's rich in protein and low in fat, and it's one of the most popular meats in Nigeria that is the central element of dozens of delicious dishes.
4. Eggs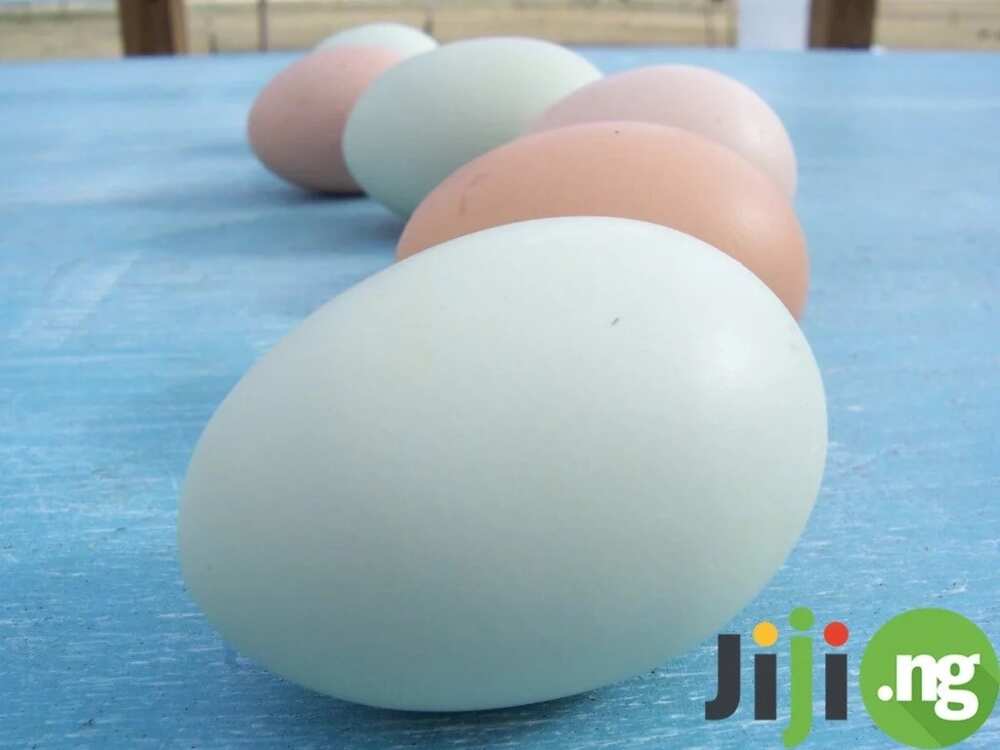 Over the last few years, eggs have become one of the most controversial food products: on one hand, it's a well-known protein powerhouse; on the other hand, egg yolk is believed to increase bad cholesterol levels in blood. However, eggs also have a high content of lutein, omega-3 fatty acids, vitamins A, B2, B5, B12, phosphorus, calcium, selenium, and a vitamin D, which means that regular consumption of eggs can benefit your health a lot.
5. Nuts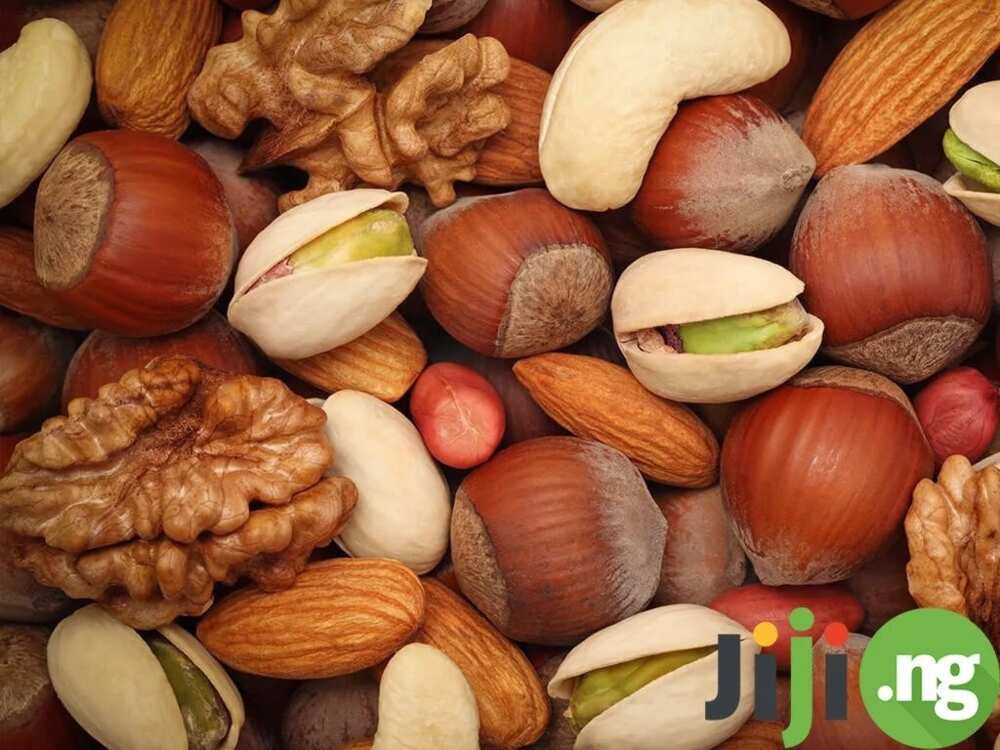 One of the biggest health benefits of nuts like almonds, groundnuts, pistachios, and hazelnuts is their ability to keep you full for a long time, as well as their high content of valuable omega-3 fatty acids.
That is why nuts are a great snack for everyone keeping to a diet. Moreover, nuts should be included into every adult's menu because of their nutritional value, powerful antioxidants, high fiber content, and anti-inflammation properties.
6. Tomatoes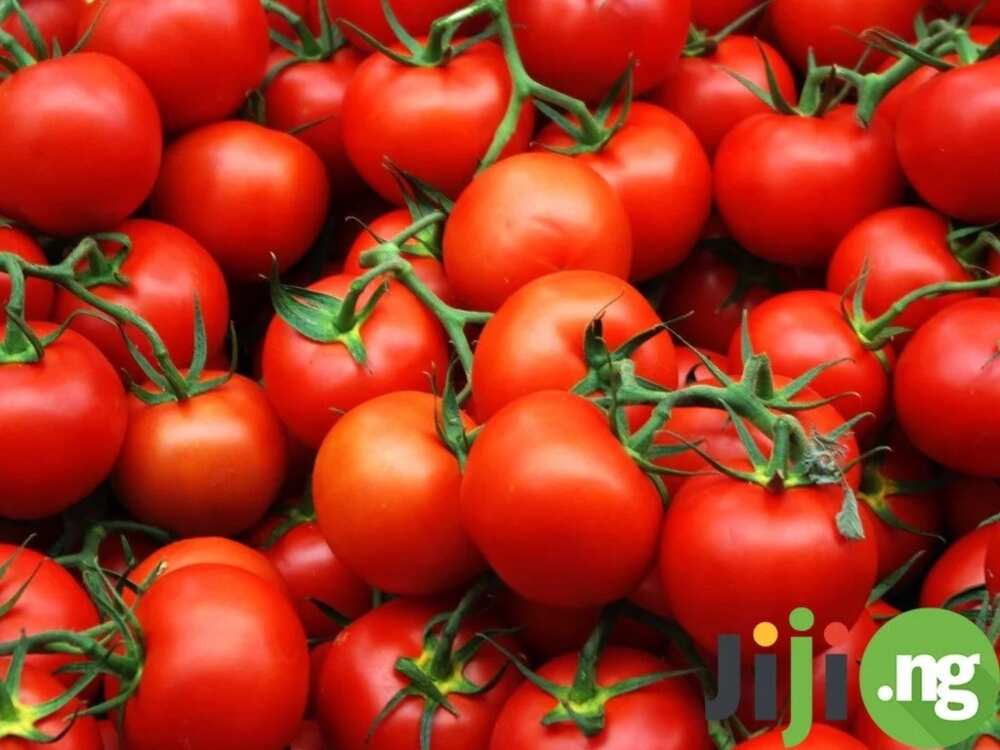 Tomatoes have dozens of potential uses in a typical Nigerian kitchen: they are eaten raw in salads, as part of stews and soups, and, of course, as tomato paste in lots of native Nigerian and foreign dishes.
Tomatoes can make you look better thanks to a miraculous effect on your skin and hair, as well as feel better thanks to their ability to prevent heart diseases, certain types of cancer, and kidney problems.
7. Plantain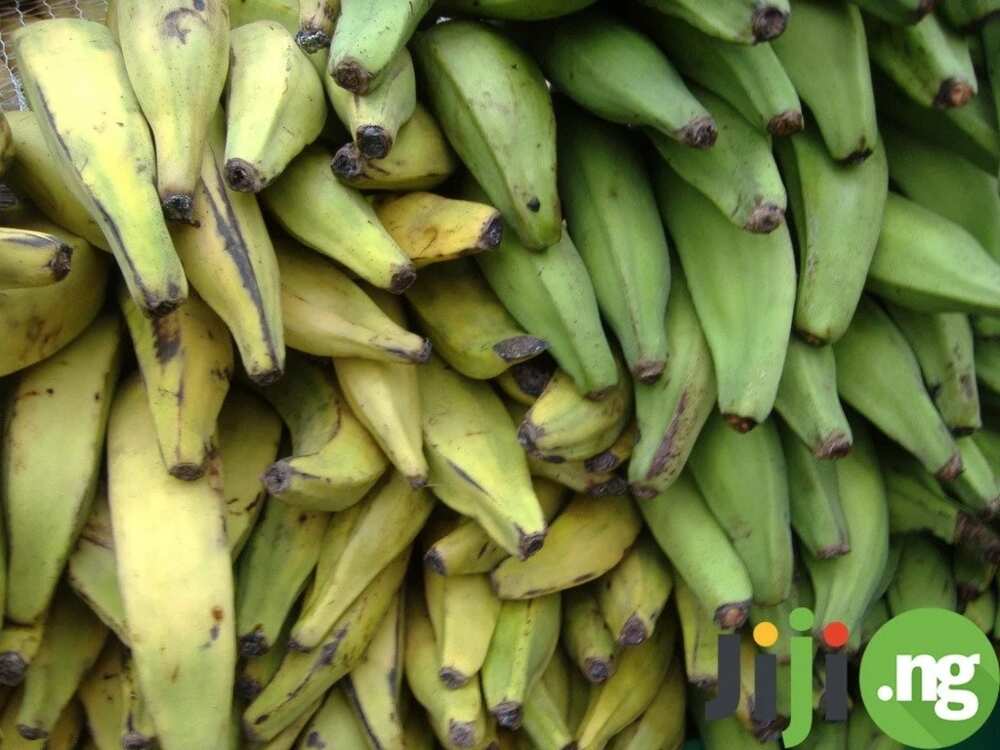 Plantain may look similar to banana, but there are at least two big differences between them.
First, plantains are vegetables, and not fruits; second, plantain needs to be cooked before it can be eaten. The high fiber content of plantains not only makes them the ideal diet product, but also helps plantain prevent colon cancer, heart diseases, and diabetes. Plus, plantain is rich in calcium and maintains healthy bones, teeth, and hair.
8. Crayfish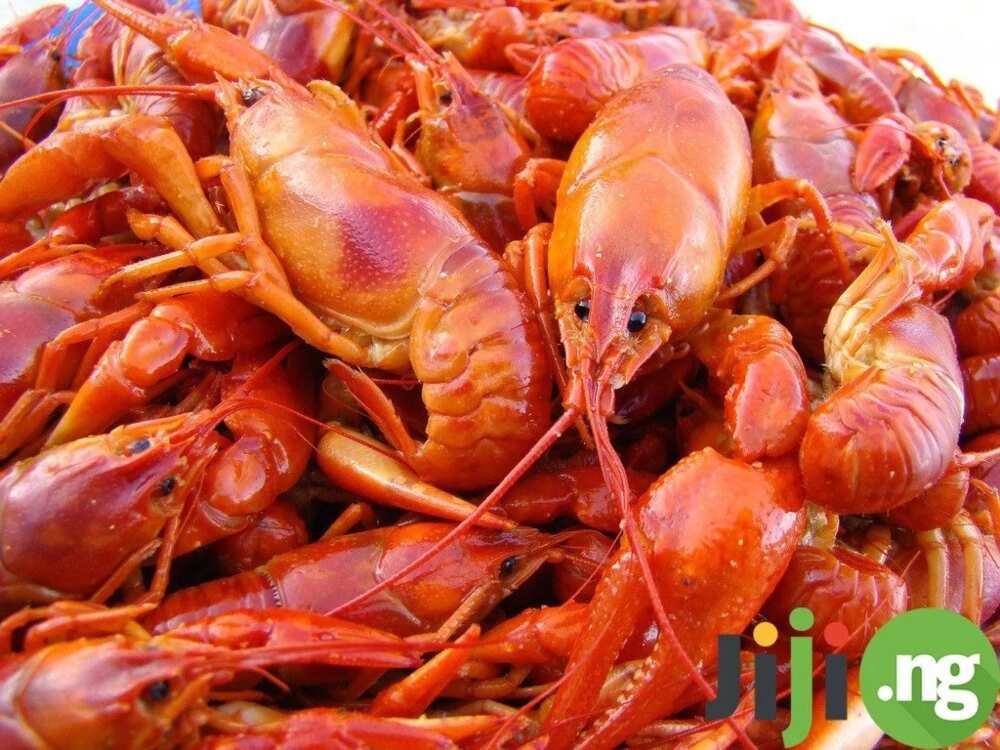 We all know how good seafood is for our health, but the truth is that most types of seafood cost too much for us to consume it on a daily basis. Crayfish, especially when it's dried, is a great alternative to fresh seafood: you get the same amount of protein, phosphorus, iron, zinc, selenium, and other nutrients for a fraction of the price. Dried crayfish can give a unique flavor to all kinds of dishes.
9. Milk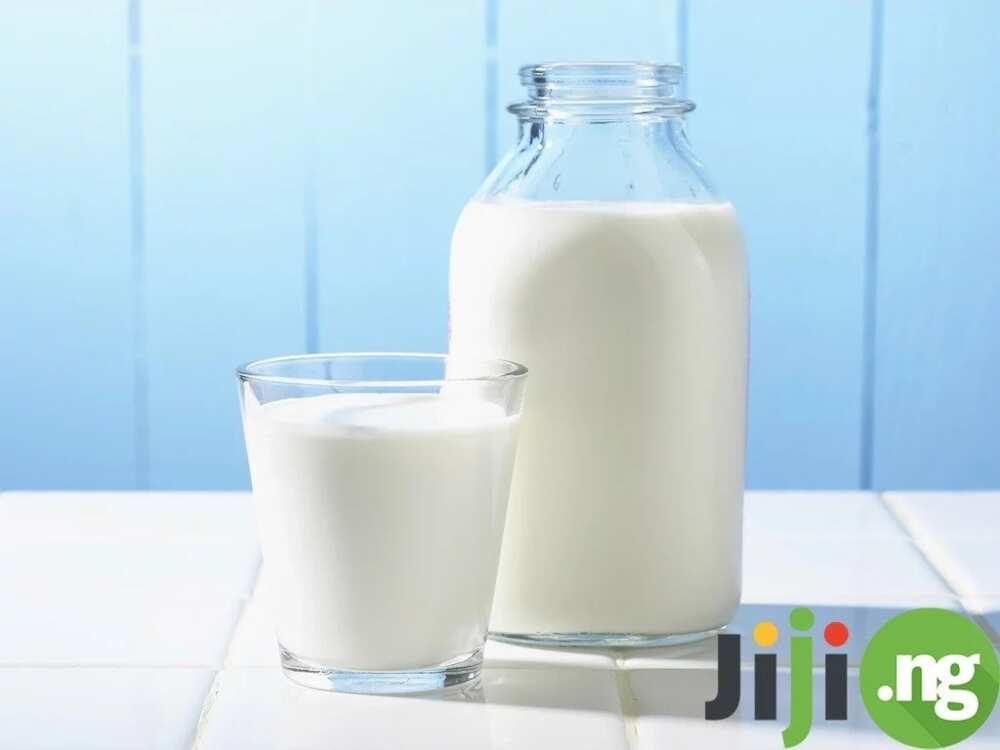 It's not surprising that milk and dairy are the basis of the diet for babies and kids. Adults shouldn't ignore the benefits of milk either, since it's an easy and delicious way to supply your body with the necessary amounts of calcium for healthy bones and teeth, protein for building muscle, and lactic acid for smooth and glowing skin.
There are also many ways to enjoy milk in other products, like yogurt.
10. Coconut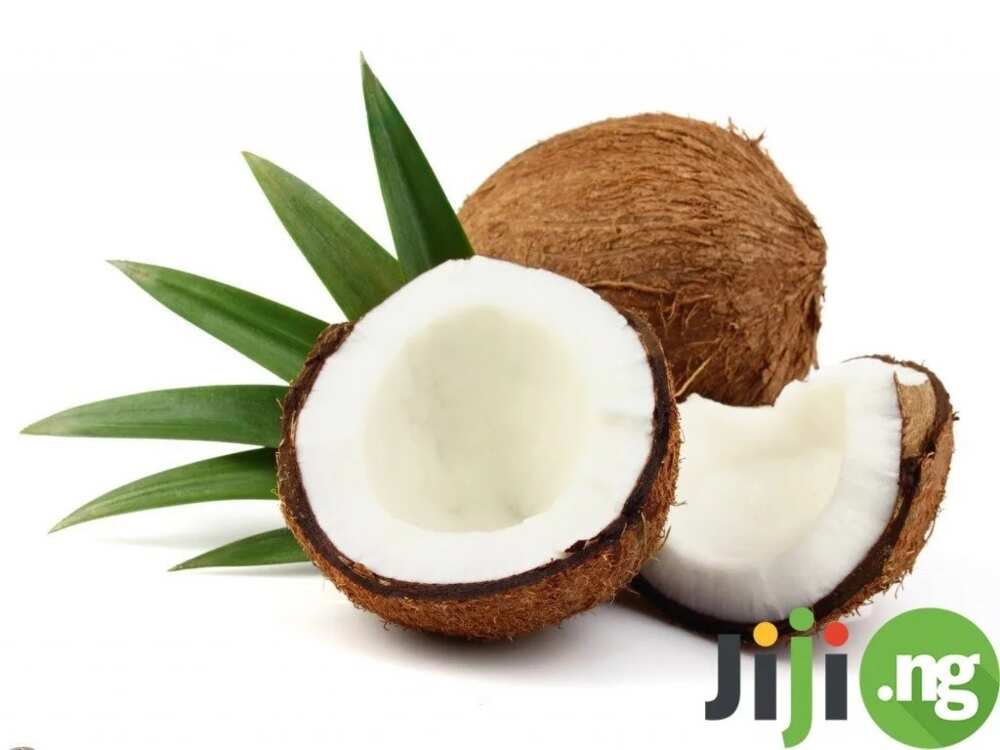 It's so rare for healthy foods to also be delicious, this is why the health benefits of coconut can surprise anyone.
First, coconuts are a valuable source of quick energy. Second, coconuts are admired for their immune-boosting properties. Third, coconuts can aid various digestive problems. Fourth, coconuts are simply indispensable for Nigerian cuisine and are used in a variety of ways, including:
coconut oil and
coconut flour
11. Ginger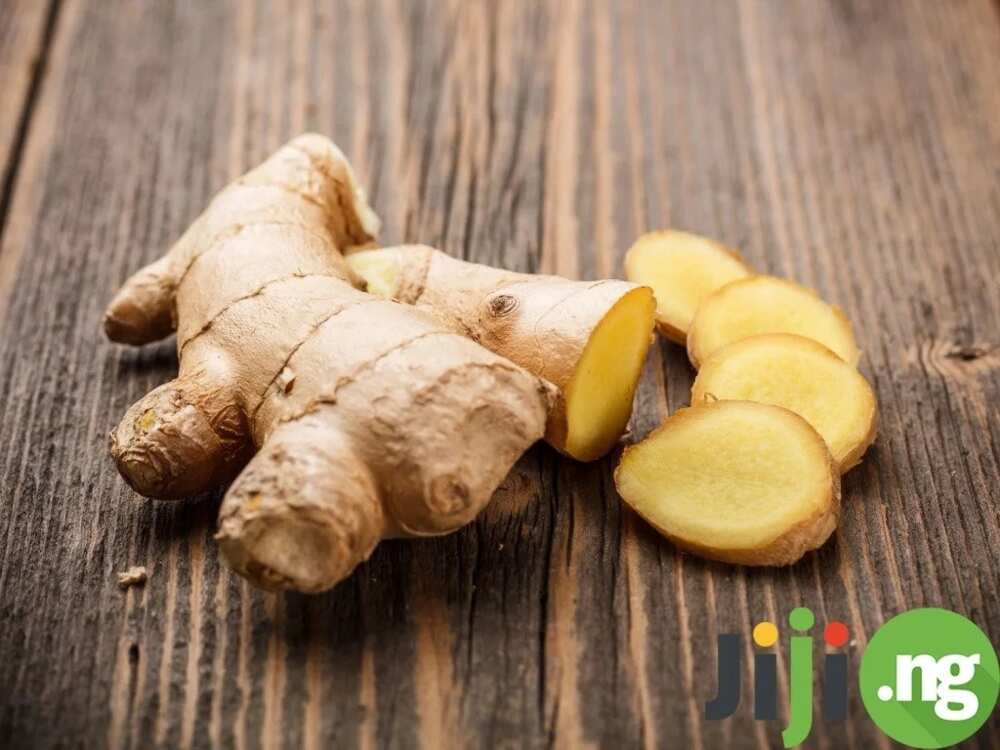 While ginger is a very popular way to spice up various desserts, entrees, and drinks, ginger is especially good for your health when it's eaten raw. Health benefits of raw ginger include improved metabolism, prevention of heart diseases, treatment of high blood pressure, healing infections and common cold, and prevention of certain types of cancer.
When the best deals on food and thousands of other goods are within a few clicks, why waste time on going shopping around?
Now you can use Jiji to stock your pantry with high-quality fresh food without overpaying.
You can also access the same money saving deals using the free Jiji app.
Source: Legit.ng