LIVE UPDATES: Voting closes in Lagos LG poll as residents await election results (photos, video)
- The Lagos state local government elections is currently closing as the parties eagerly awaits results
- The seats for chairmanship and councillorship positions in 57 LGAs and LCDAs are up for grabs.
- The results, the Lagos Independent Electoral Commission (LASIEC) chairman said, will be announced at the wards and LG collation centres
Voting is closing as various parties battle for the control of the many local government areas and Local Council Development Areas (LCDAs) in the state.
Results are being awaited for the chairmanship and councillorship positions in the 20 LGAs and 37 LCDAs.
READ ALSO: Warri pastor orders single ladies to queue, pick any man they want in church (video)
The Lagos Independent Electoral Commission (LASIEC) earlier announced that the results of the election would be announced at the wards and local government collation centres.
LASIEC chairman Ayotunde Philips also said the commission will monitor developments at various collation centres and locations across the state.
READ ALSO: Fulani herdsmen sue FG, Taraba state at ECOWAS court, demand $200m
Philips while in a meeting with electoral stakeholders said the monitoring will be achieved through reports sent to the election support centre at the headquarters of LASIEC by filed officers of the commission.
PAY ATTENTION: Read the best news on Nigeria's #1 news app
Legit.ng is currently on the field as voting closes in various polling units in Lagos. Read our coverage of the election below:
READ ALSO: Why I never respond to some people on Buhari's health status - Femi Adesina
Check out details of unofficial results which details of unofficial results which Legit.ng has obtained
3pm - Voting has been completed in most parts of the state and counting of votes is about to commence.
12.50 pm - Lagos Deputy Governor Idiat Adebule votes in IBA
12. 19 pm - The national leader of the All Progressives Congress (APC) Bola Tinubu just arrived at Ikeja, Lagos to cast his vote.
Tinubu is seen dressed in an all white traditional attire with his trademark cap.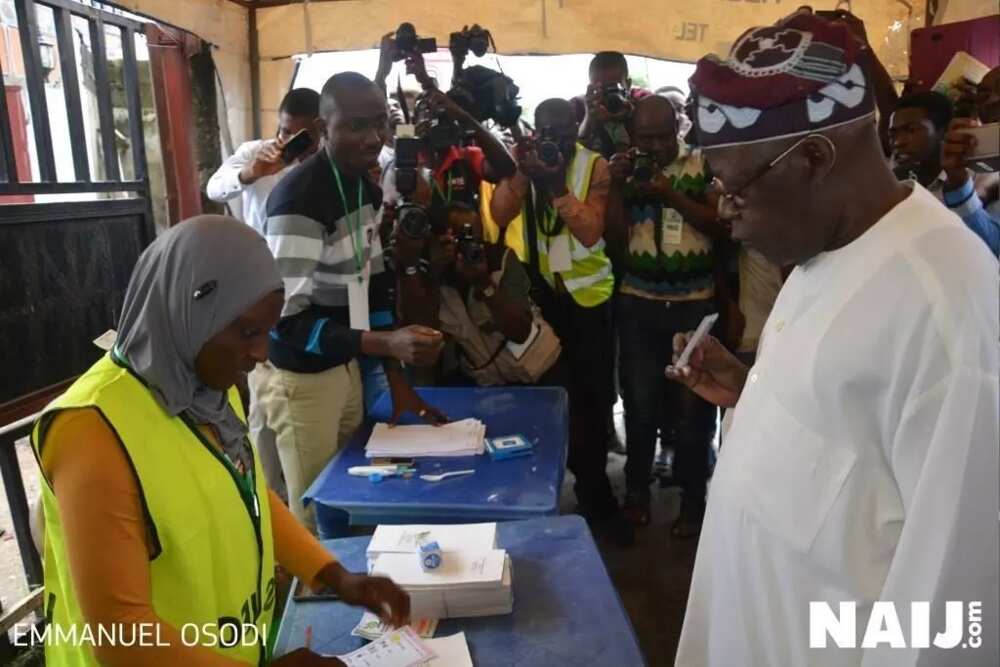 While casting his vote the APC national leader said: "The exercise is going smoothly, I am thanking the people of Lagos state. They respected the order to come out and cast their votes. We are pleased and we are doing well."
11.40 am - Speaker of the Lagos state House of Assembly Mudashiru Obasa was unable to cast his vote.
Obasa went home from his Polling Unit due to non-availability of voting materials.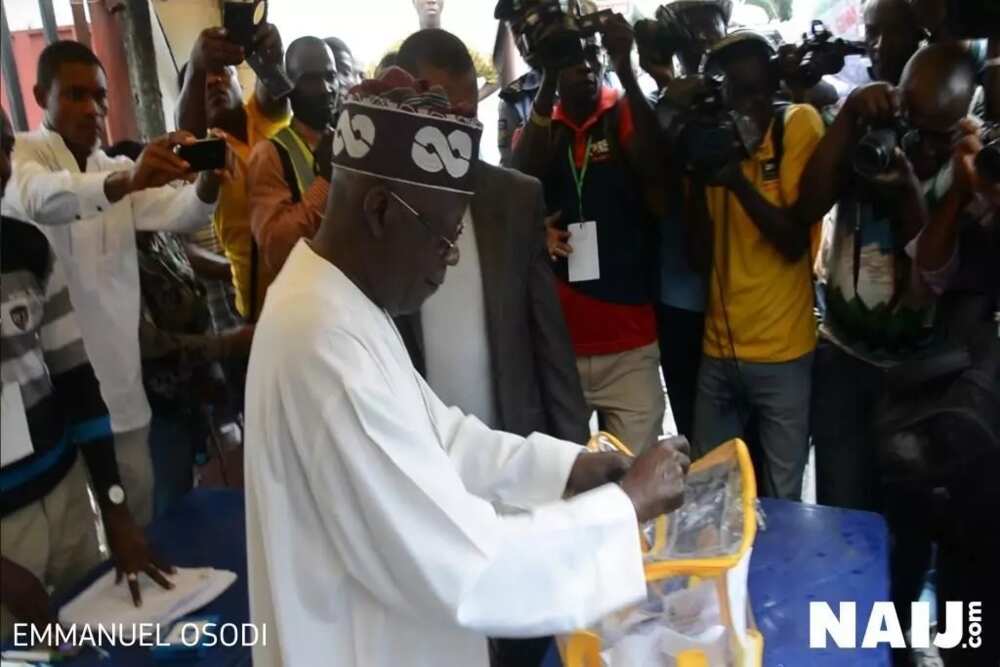 11.38 - APC national leader Bola Tinubu on his way to Sunday Adegun street from his residence in Bourdillon.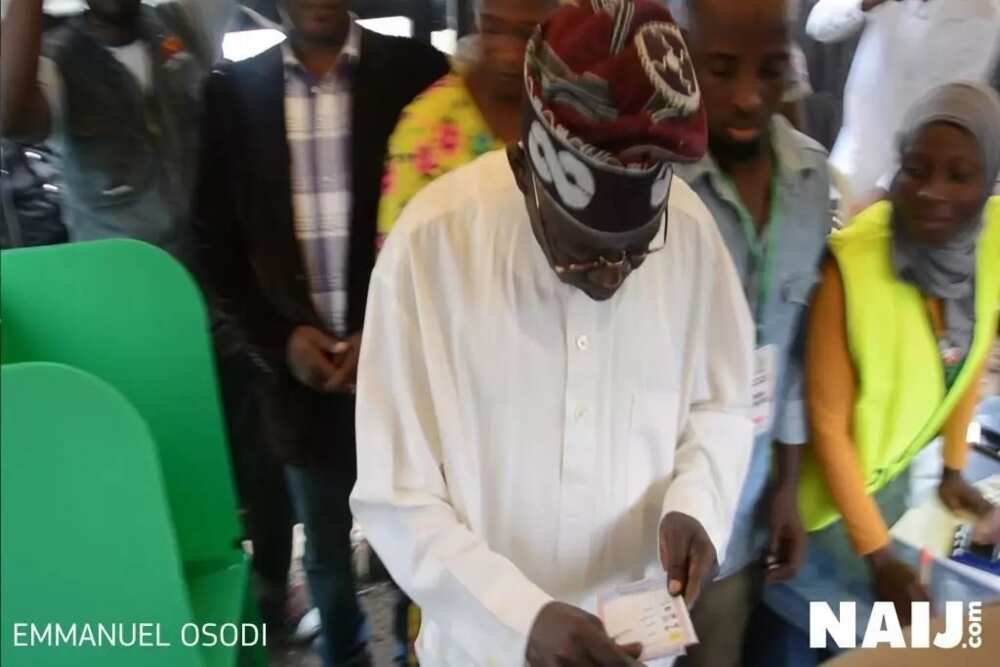 Legit.ng gathered that Tinubu will be casting his vote at the Polling Unit on the street where his wife Remi already exercised her franchise.
READ ALSO: Nnamdi Kanu drops bombshell, reveals why Rivers state will be Biafra capital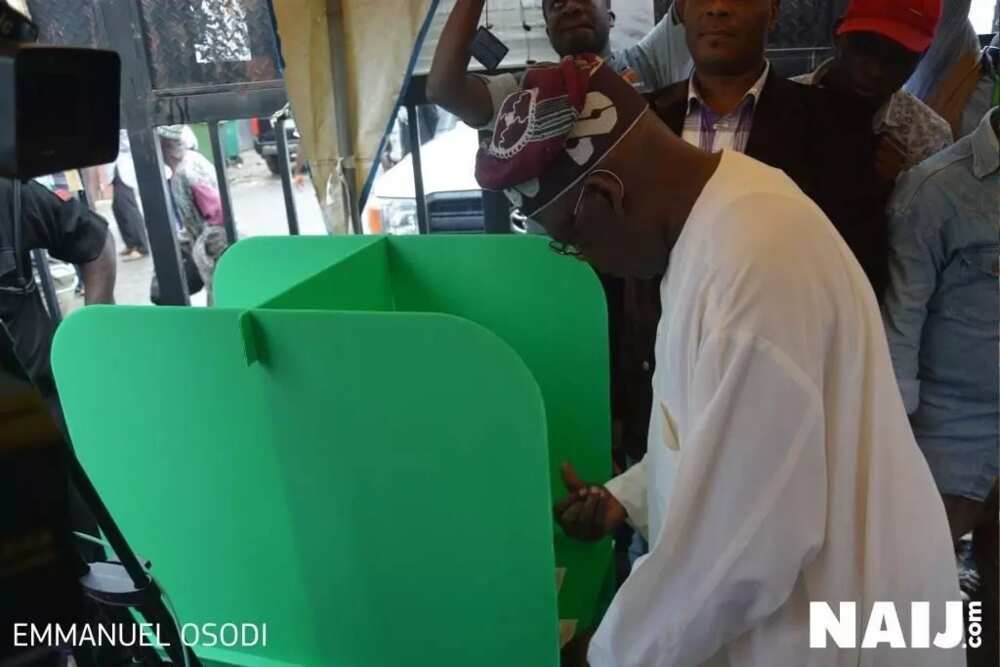 11.37 - Accreditation and voting has commenced fully in Ward A1 Agege, Agege local council area.
11.36 - There is low turn out of voters at Polling Unit 12, Lekki Scheme 1, however party agents are optimistic that voters will soon start coming out to cast their votes.
11.30 am - APC chairmanship candidate Sakiru Balogun dies in auto crash on Lagos LG polls eve.
Balogun was said to have died in accident which involved a LAWMA truck, a four-feet container and late Balogun's Special Utility Vehicle jeep.
READ ALSO: Royal fathers gather to discuss Obiano, Chidoka's candidacy ahead of Anambra election
Some of his supporters who were met with the news of his demise at the polling units also trooped to his residence for confirmation.
11. 29 - The Lagos LG/LCDA election has been relatively peaceful without any form of violence being reported in the parts of the state visited by the Legit.ng team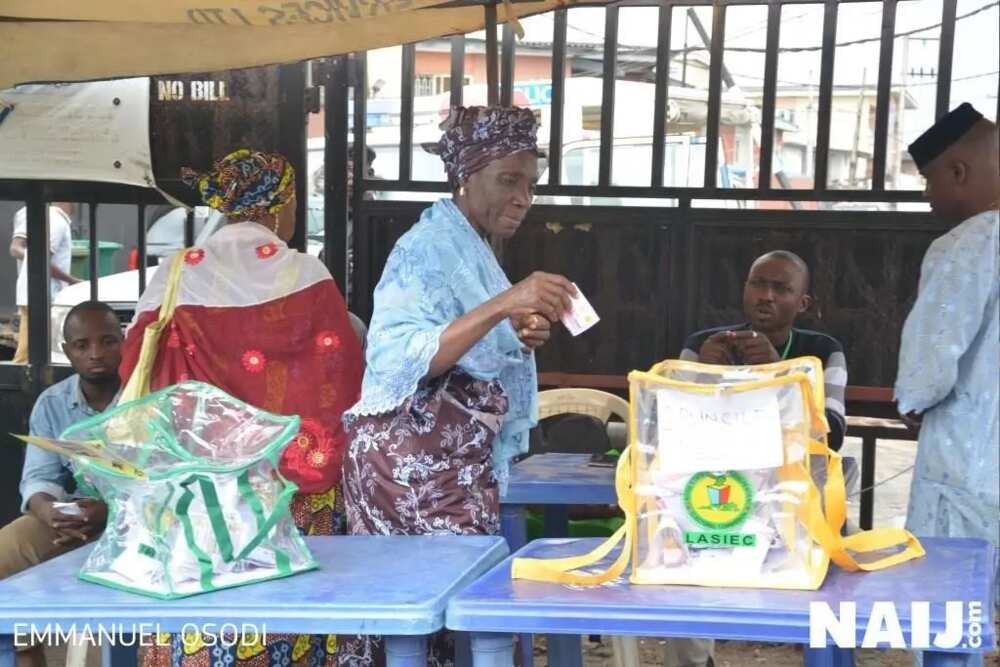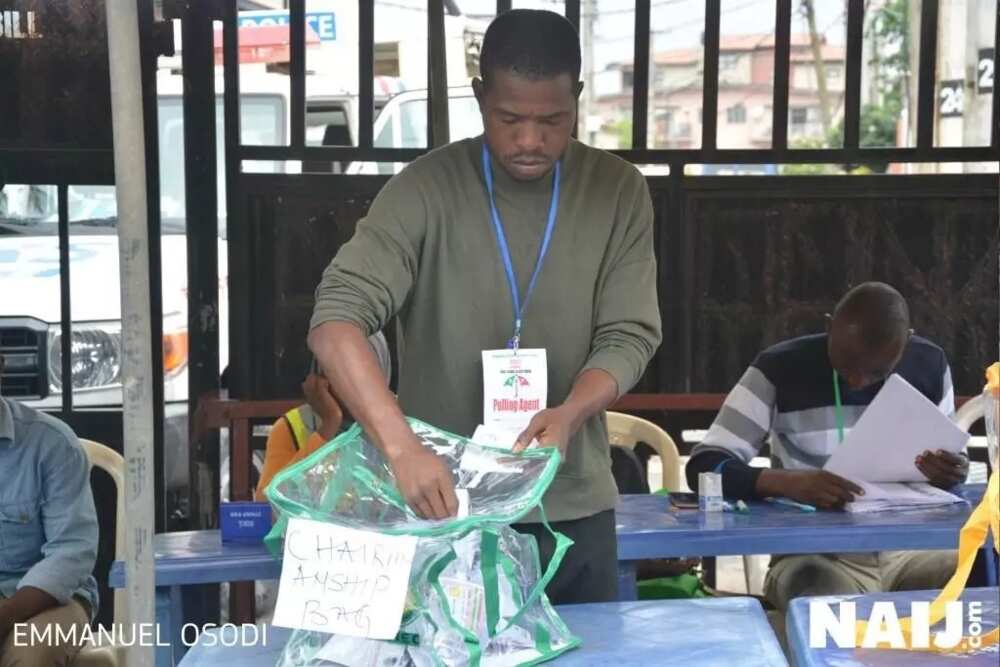 11.20 am - Voting has commenced in several parts of Lagos state and some of the electorates were pictured casting their votes.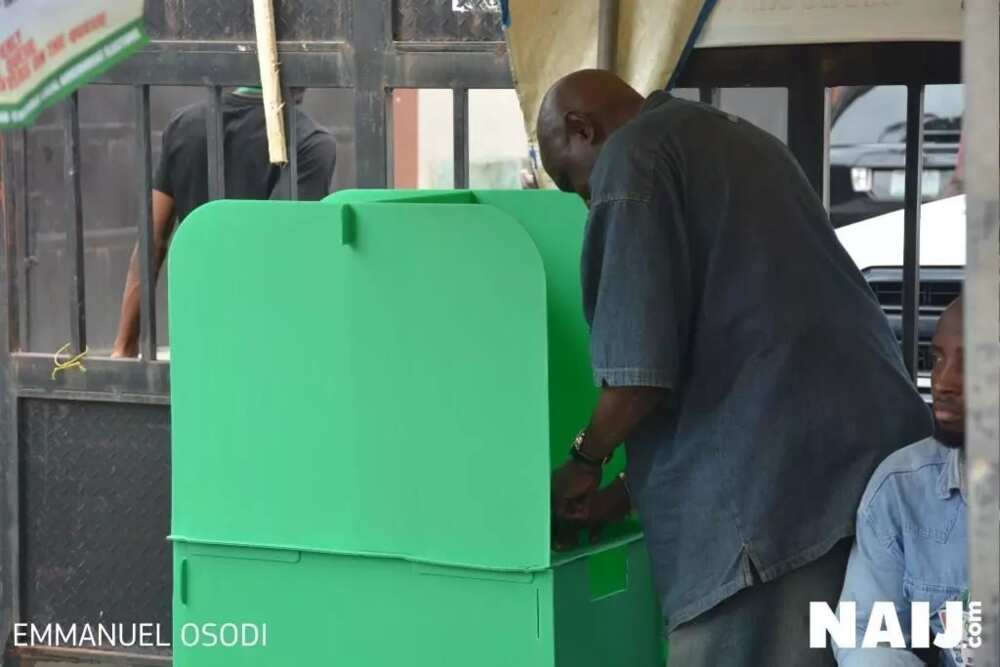 11.15 am - Lagos streets appear empty as LASIEC officials commence with election process
11.06 - LASIEC officials patiently wait for voters at the Nigerian Army Resettlement Centre, Oshodi Express road.
One of the party agents said the ward is mainly for army officers.
He said: "They come out at their own convenience."
10.52 am - Governor Ambode tweets after his accreditation and voting at Ogunmodede Junior/Senior College Epe.
10.30 am - Streets in Lagos are still empty as LASIEC begins election process for LG/LCDA polls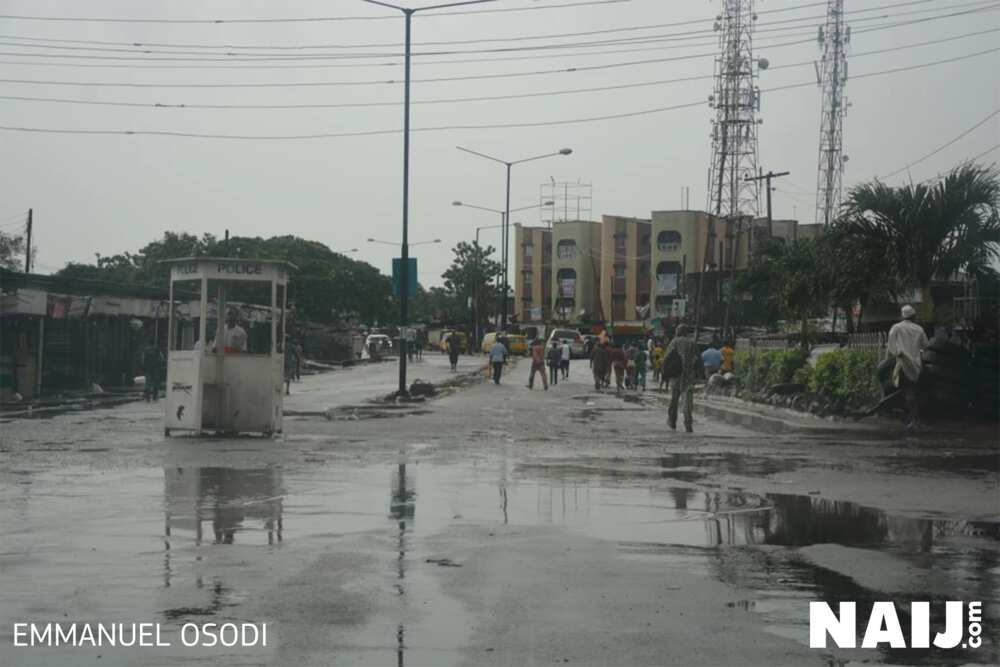 10.05 am - Some residents in Lagos defied the rain to vote in various areas of the state.
9.54 am - Distribution of electoral materials begins at the INEC office in Egbe-Idimu LCDA.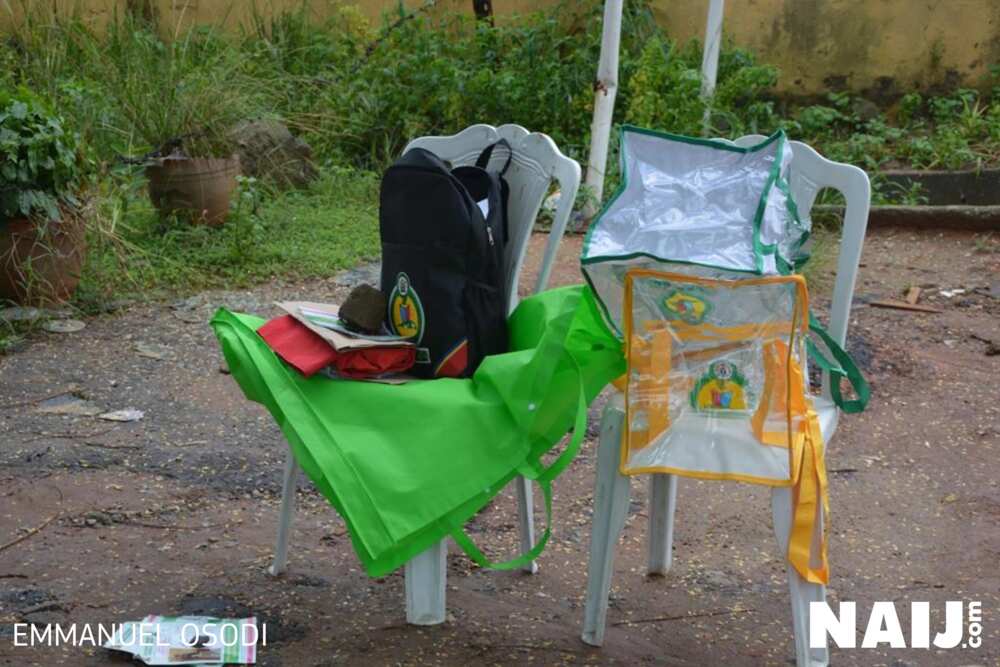 9.50 am - Governor Ambode casts his vote in Ward A6, Ogunmodede Junior College Epe in EPE Area of Lagos state.
Also arrangement of election materials by supervisors are in progress as they (the supervisors) have promised that accreditation will commence immediately.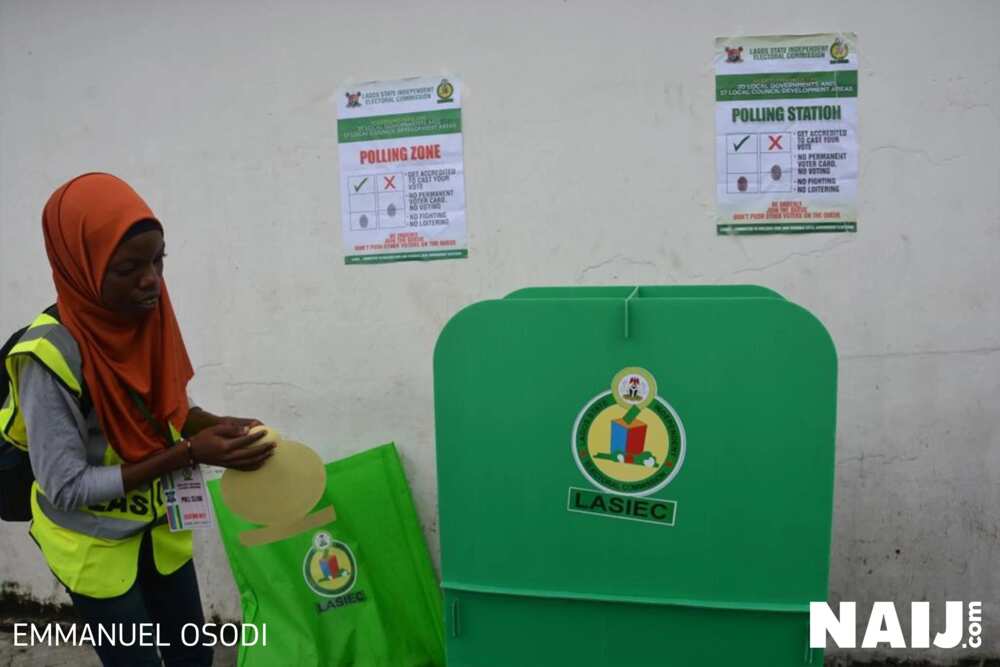 9.40 am - Lagos state Governor Akinwunmi Ambode queues up in a Polling Unit in EPE area to cast his vote
READ ALSO: See the face of injured Boko Haram terrorist rescued by the Nigerian army troop (Photo)
The governor in an interview said: "I am happy so far so good, reports from everywhere suggests that it has been peaceful. I voted here in 2015 and I'm back here today. Hope the results favour my party."
He also commended the electoral officers and the people of Lagos state for the peace and calm experienced so far.
"We have done so much to make sure that the election is peaceful and I am pleased with the preparations of LASEIC, I urged everyone to come out and exercise your franchise," Ambode said.
READ ALSO: You are playing with fire - Nnamdi Kanu, IPOB get serious warning ahead of Anambra election
9.37 am - Heavy rain on Lagos Island as residents go to the poll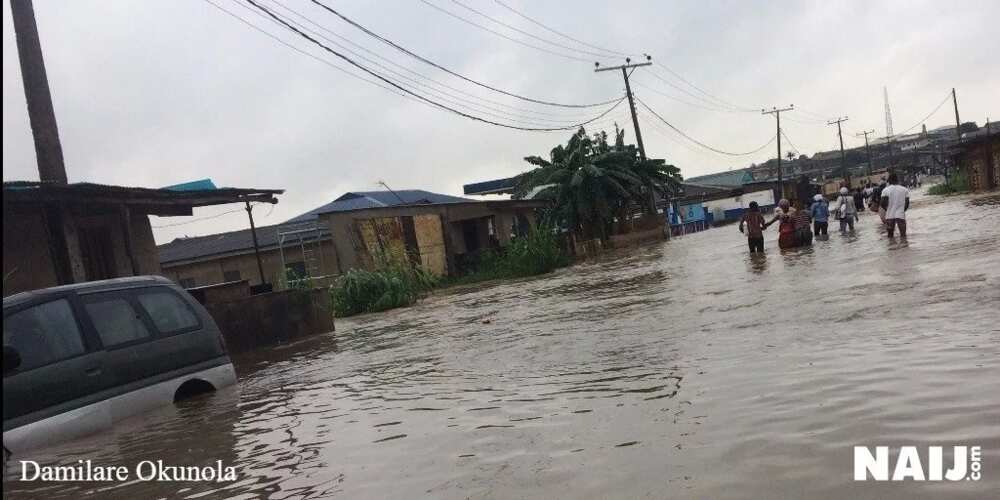 9.31 am - Preparation in progress at 41 Road, Festac town Polling Unit.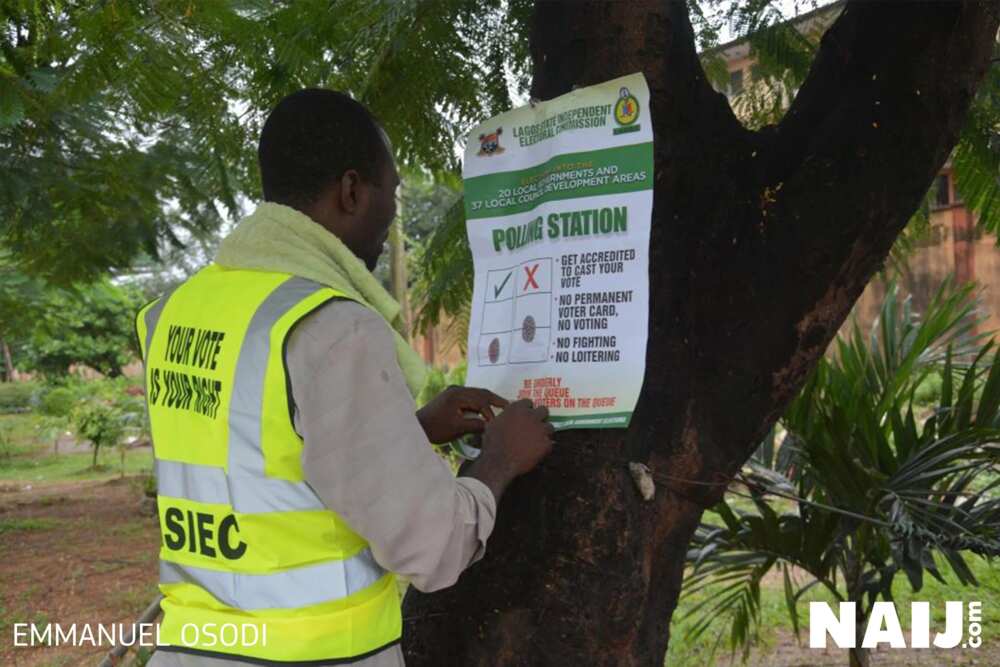 9. 30 am - Preparation in progress at 21 Road, Festac town Polling Unit.
9.26 am - LASIEC officials sighted around Sunday Adeogun street in Alausa area of Lagos.
9.25 am - Momentum gradually building up around Alausa area of Lagos where Asiwaju Bola Tinubu may likely to cast his vote.
9.22 am - LASIEC officials seen in Ikeja City Mall Area of Lagos state but not one official were sighted from Ikeja Under Bridge to Allen Avenue.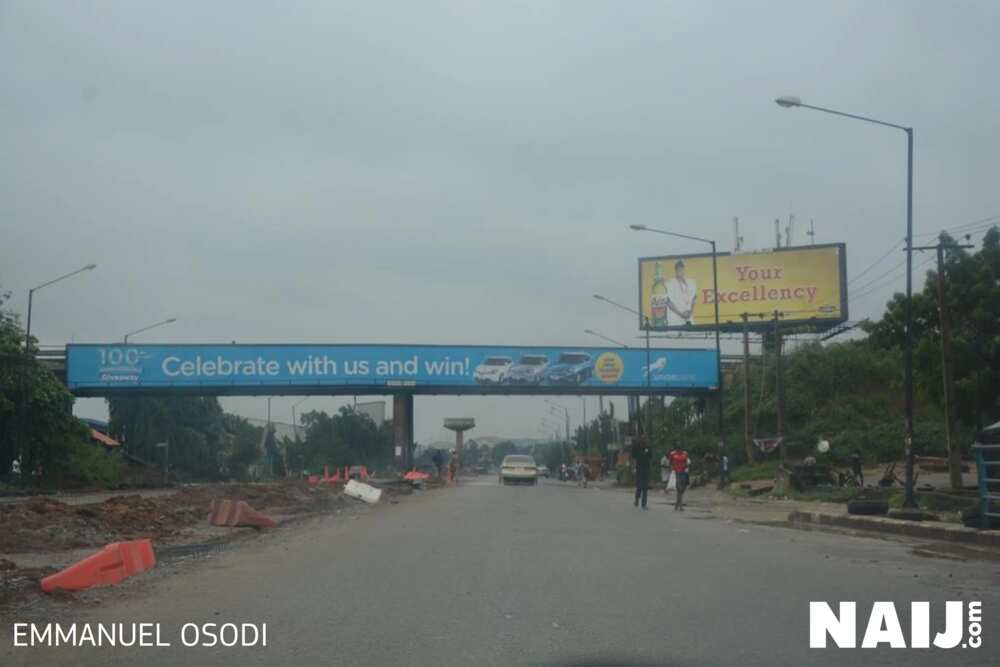 9.19 am - Some residents in Oke Afa area of Isolo have vowed not to come out to vote because of the flood in the area.
The residents claimed they cannot vote for a government that is not responsive to the plight of the people.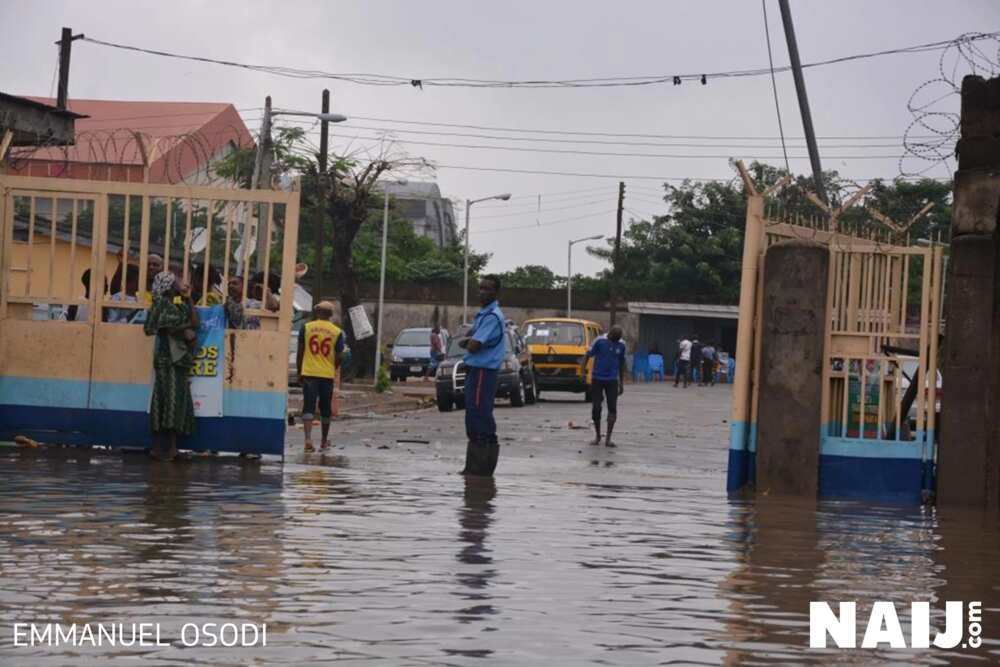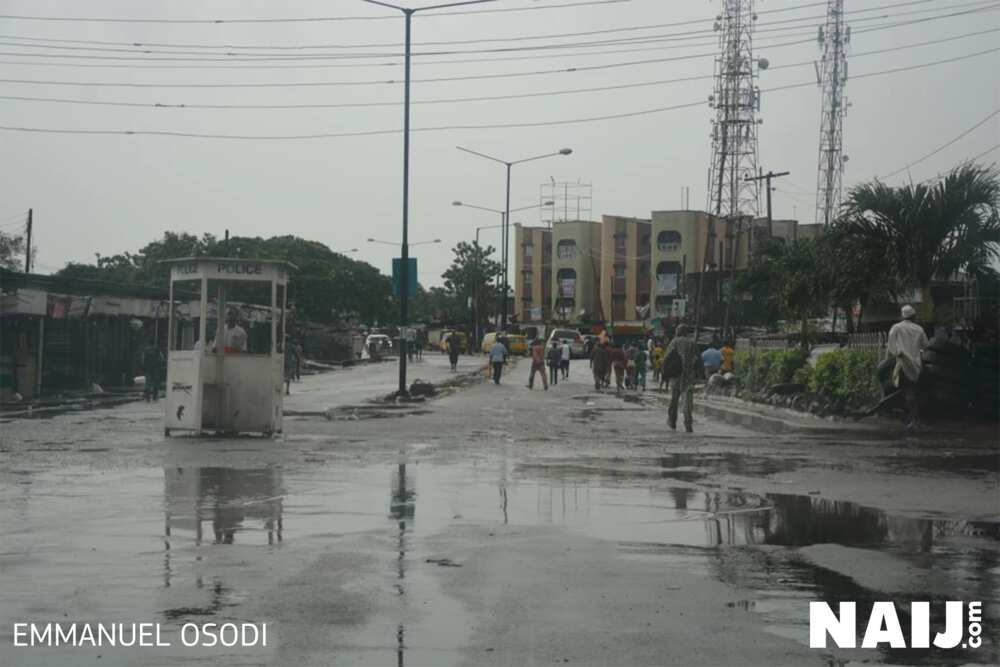 8.57 am - Officials present at Anifowoshe of Ikeja LGA, election materials ready and well arranged at the unit
8.36 am - Officials of LASIEC just arrived at the Ward E, Agidingbi, Ojodu local council area where voters have been waiting patiently.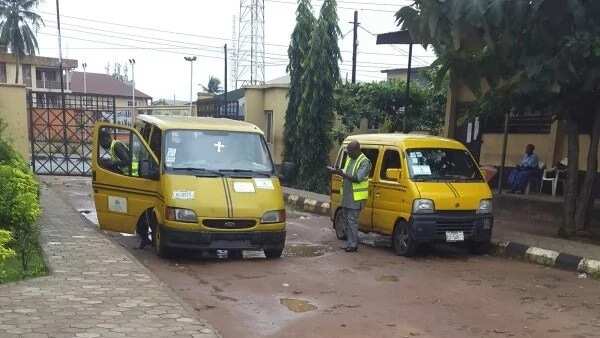 The officials have also started setting up materials for the election process.
An official who spoke at the unit said accreditation and voting would be done concurrently.
8.12 am - Security officials have also barricaded the roads in Iyana Ipaja area of Lagos state.
PAY ATTENTION: Read the best news on Nigeria's #1 news app
8.11 am - Rain, flood takes over Lagos mainland as Island remains cloudy ahead of LG polls
Also, houses in Sabo area of Yaba, Lagos were reportedly submerged in water on Saturday, July 22, morning.
8.10 am - At the Alausa, Ikeja, there are no signs of election officials or materials in Ward F
However, many voters were seen waiting for LASIEC officials and election materials in front of St. Anglican primary school Ikeja polling unit.
7.52 am - Officials of the LASIEC are currently present in Ward D Opebi in Onigbongbo Local council.
You can watch this Legit.ng video of Tinubu speaking on Lagos LG elections:
You can watch this short video of the flooding in Lagos Mainland below:
You can watch this Legit.ng video of former President Goodluck Jonathan saying Nigerians want PDP back in 2019:
Source: Legit.ng