Nigerian guy breaks down after checking WAEC result, says he should have cheated (photos)
- A young Nigerian man has broken down upon seeing his WAEC result
- He shared the result on his social media page for the world to see
- He apologized to his mother for letting her down
- His outburst moved many Nigerians to tears as they dropped words of encouragement for him
- Aorabee went back to his page to delete the post after it had gone viral
A young Nigerian man identified as Lyambee Sade Aorabee has been left in a vulnerable state after seeing his WAEC result. The young man, though broken, took to his social media page to share the result with his friends and family.
He did this while attaching a strong caption to the uploaded result. From the way he wrote, it was obvious that the young man had given up on himself and has accepted defeat.
He apologized to his mother while acknowledging the fact that he has let her down. He also mentioned that could have cheated but his ego would not let him stoop that low.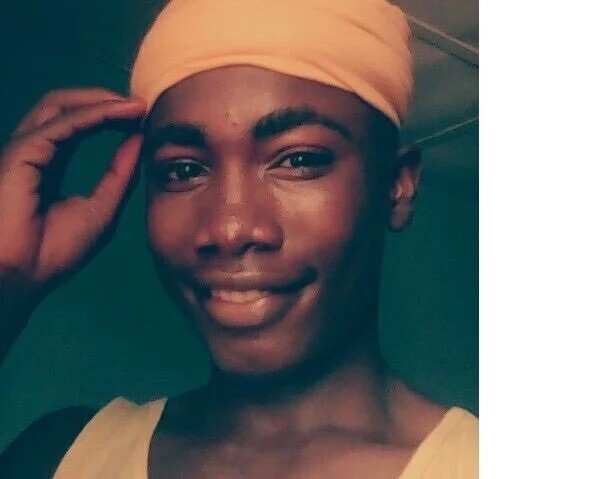 READ ALSO: Nigerian female candidate makes nine A1 in WAEC (photos)
Read his exact words below:
"Always knew I was the dull one.
I'm sorry mama! I didn't make it.
Should've cheated — but no, ego and self righteousness got the better of me"
Aorabee's friends on Facebook could not let it slide as they dropped lots of comforting comments to cheer him up. Many of them made him realize that he would only become a failure once he stops trying. They encouraged him to pick himself from that point and move on with life.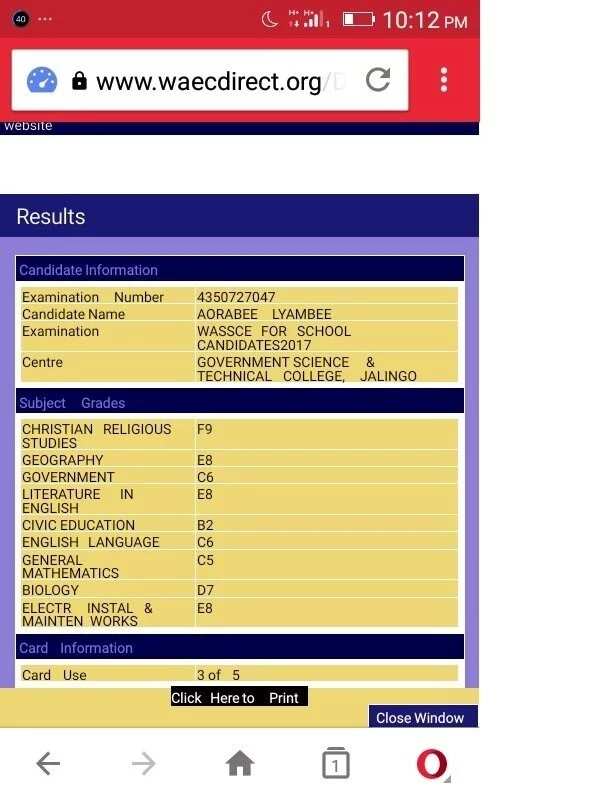 He was advised to buy the form again and try his best. It was obvious that the post got to a lot of people as some made fresh post aimed at cheering him up and encouraging him to look at the brighter side of life.
Check out how Nigerians encouraged him below:
PAY ATTENTION: Install the latest android app to get updates from Nigeria's number one online news platform
Upon seeing the numerous reactions his post got from Nigerians far and near, the young man went back to his Facebook page to delete the initial post he made. This could very well be the young man accepting fate and letting go of the matter.
Did you sit for the just concluded WAEC examination? What was your result like?
Watch the Legit.ng TV video below to see the kind of hardship faced by UTME candidates during JAMB registration:
Source: Legit.ng