Nigerians still believe in PDP - Former President Goodluck Jonathan (photos)
- The former President of Nigeria Goodluck Jonathan said Nigerians still believe in the Peoples Democratic Party (PDP)
- Jonathan said it is heart warming to know that Nigerians still believes and trust the largest opposition party
- He called on all members to work together to ensure that the PDP is strengthened
The former President of Nigeria Goodluck Jonathan has said that Nigerians still believe in the opposition party, the Peoples Democratic Party (PDP).
Jonathan said despite all its struggling within the past 14 months, it is heart warming to know that Nigerians still believes and trust the largest opposition party.
While speaking in Abuja on Monday, July 17, at the PDP's national expanded caucus meeting, the former president said he only attended the meeting to thank all the party members for staying strong and steadfast during its leadership crisis.
READ ALSO: Britain has officially given their blessings to the impending massacre of Biafrans - IPOB alleges
Jonathan said: "Nigerians still believe in PDP, when the Supreme court judgement was given, I was very surprised. Some of the people who called me, send text messages to me were not even politicians but they were so happy."
"I must commend the Ahmed Makarfi led caretaker committee, the governor, former ministers, men and women and our youth who stood by the party throughout this crisis," Jonathan said.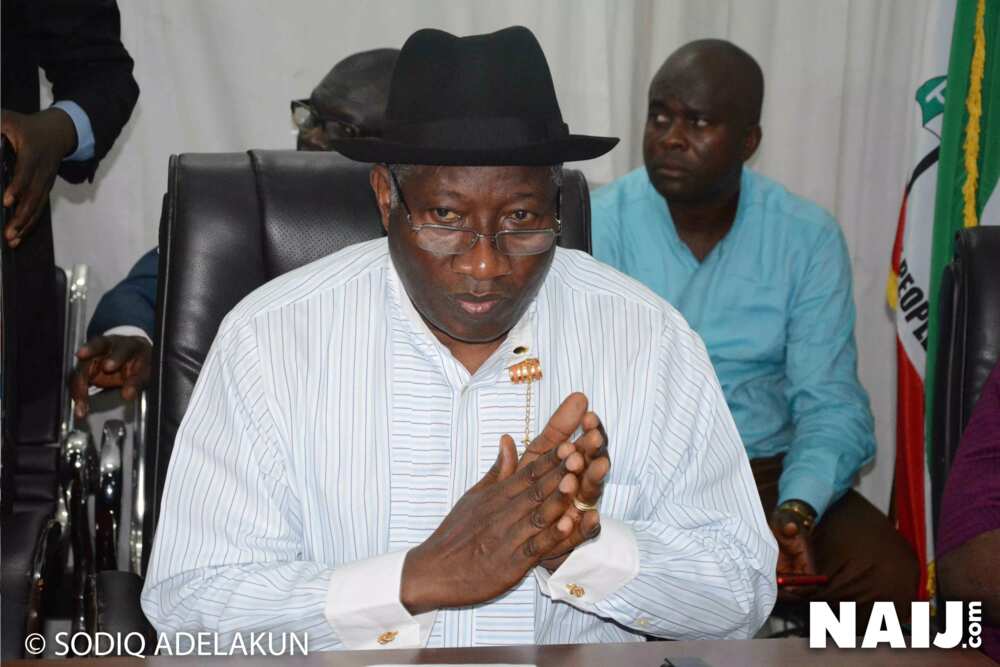 "Our party has come of age, this is the first major meeting and I believe the key decisions will be taken tonight."
The former president said the party must first focus on building its strength.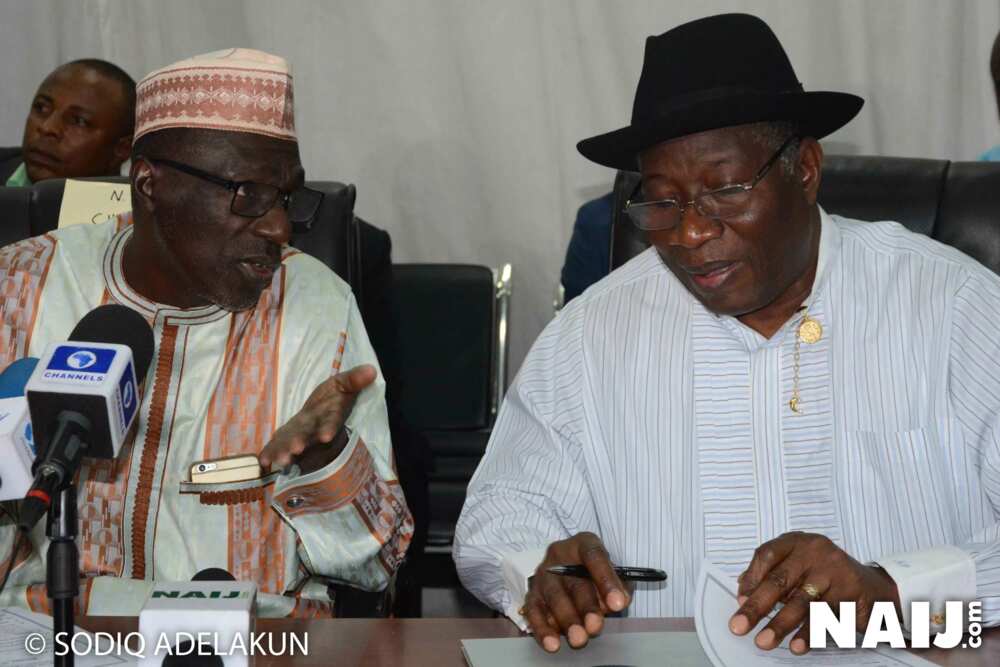 "We must be the party, when the party is strong, every other thing I believe will be added to that.
"First and foremost we must strengthen the party; let us cooperate with the caretaker committee and ensure that PDP becomes a strong party again, so that after PDP has become strong, those who were trying to step aside will step back," he said.
Also speaking at the meeting, the chairman of the PDP caretaker committee, Ahmed Makarfi while commending all party members said all grievance must be set aside for the growth of the party.
Makarfi said: "After the Supreme Court judgement, I spoke to journalists and I said, no victor no vanquished; we mean to the later.
PAY ATTENTION: Read the news on Nigeria's #1 new app
"Even before the crisis I cannot recall any PDP meeting that was full like this, it never happened.
"So, I want to thank all of you on behalf of the caretaker committee for standing by us for PDP," Makarfi said.
The PDP meeting had in attendance various governors, former governors, former minister and National Assembly members.
Some of the party who were present include the governors of Ekiti, Rivers, Delta states Ayodele Fayose, Nyesom Wike and Ifeanyi Okowa, the former ministers of aviation, Kema Chikwe and Femi Fani-Kayode, Sam Egwu, Professor Jerry Gana, Senator Theodore Orji, Deputy Senate President, Ike Ekweremadu and the former Senate President David Mark.
You can watch this Legit.ng video of the PDP national expanded caucus meeting in Abuja:
You can also watch this Legit.ng video of APC member lamenting on the party's leadership:
Source: Legit.ng