Saraki fails to meet President Buhari in London
- President Muhammadu Buhari's medical vacation in London has not prevented him from keeping tabs with developments in Nigeria
- Acting President Yemi Osinbajo's visit to the president is a testament to the fact that the president is in constant touch with those back home
- Efforts to enable Senate President Bukola Saraki meet the president in London recently was not successful
A report by the Nigerian Tribune indicates that there were plans by President Muhammadu Buhari to meet with Senate President Bukola Saraki in London.
Saraki had earlier this week, traveled to London to attend the graduation ceremony of his son at the London School of Economics.
Sources quoted in the report stated that that the Senate President, who left Nigeria on Wednesday, July 12 was billed to meet with President Buhari later in the day.
While a government source said the meeting was underway as at press time, another source in Saraki's media office said tersely that "there was no meeting" and that the Senate president would come back to Nigeria today, Saturday, July 15.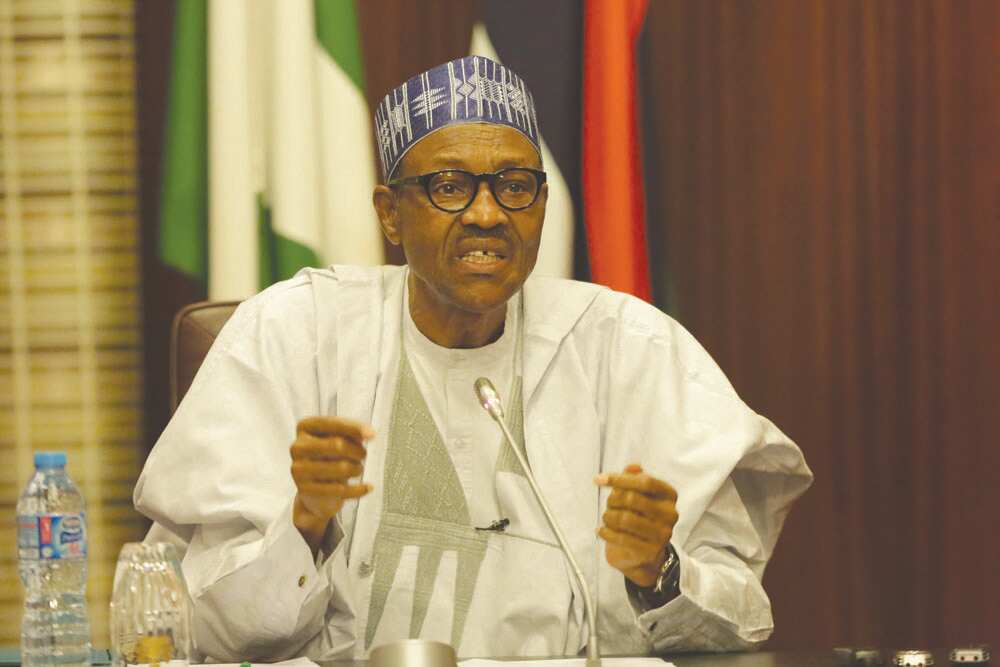 PAY ATTENTION: Read the best news on Nigeria's #1 news app
Other sources quoted in the report, however, said the meeting was to be a follow-up to Tuesday's meeting of the president with Acting President Yemi Osinbajo.
Legit.ng gathered that the meeting was geared towards uniting key officials of the government.
Saraki had also on Wednesday, July 12 met with Osinbajo on the tension between the National Assembly and the executive in recent weeks.
Another source quoted in the report said the president was worried by the seeming intractable crisis between the executive and the legislature leading to a near shutdown of the government.
"We have it on good authority that the president is disturbed that a near collapse of his administration could be at hand following the all-out battle between the executive and the legislature.
The president is seeking a resolution of all issues in contention and when he comes, he will be able to mend fences where necessary," the source stated.
It was gathered that President Buhari and Saraki planned to "further iron out certain outstanding issues during the meeting scheduled for Friday evening."
Besides, the meeting between Buhari and Saraki, it was gathered, was in an effort to keep the government united despite Buhari's absence.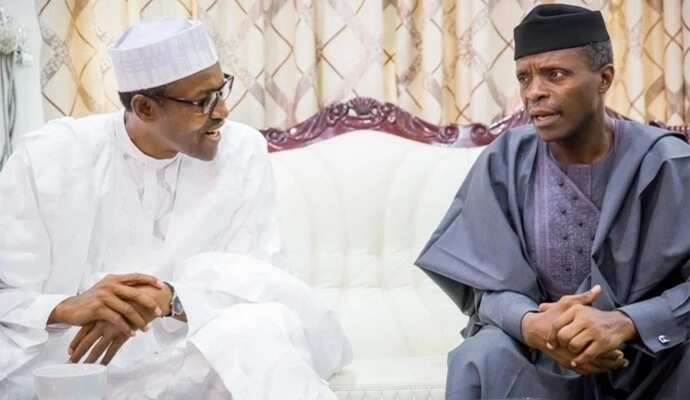 Meanwhile, a civil society group, Coalition for Sustainable Democracy, has issued a warning to federal government officials reportedly making clandestine moves to undermine President Buhari.
In a statement sent to Legit.ng by its chairman, Mohammed Yakubu, the group said those planning to take government through the back door will be resisted.
They stated that they are keenly following developments in the polity and vowed to do everything within their powers to protect the current democratic system in the country.
READ ALSO: Senate gives Osinbajo 3 conditions to settle rift with National Assembly
Watch the Legit.ng TV video report of the newly reopened Nyanya bus station in Abuja after it was bombed by Boko Haram:
Source: Legit.ng