Shoes are known for being the most effective way to top off any outfit. The right pair of shoes can elevate your whole look and help you deliver your fashion message, while the wrong footwear can get your styling efforts wasted. Check out the 10 trendiest shoes for ladies and gentlemen of 2017!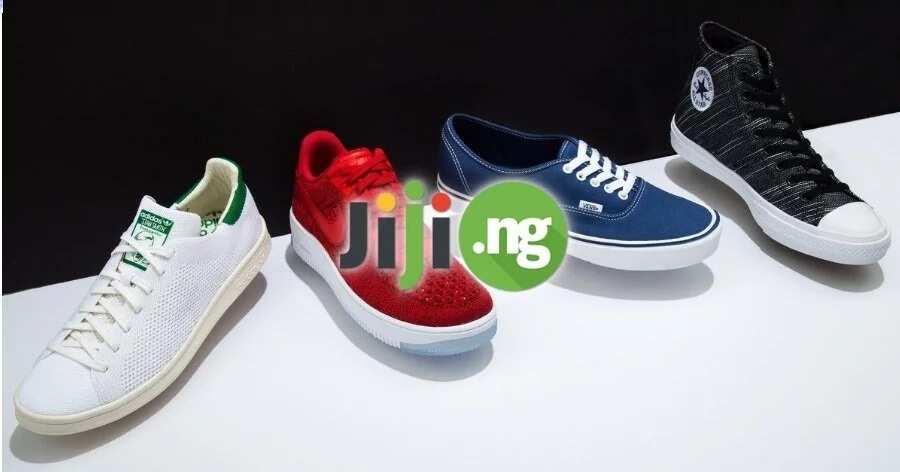 While shopping for footwear, you naturally want to buy the most fashionable and high-quality shoes without spending a fortune on a single pair.
Finally, you can get it all by shopping on Jiji, where you can buy affordable and trendy footwear from the most reliable Nigerian sellers.
Don't miss a single deal with the free Jiji app and shop from anywhere you are!
Men's Top 10
1. Functional sneakers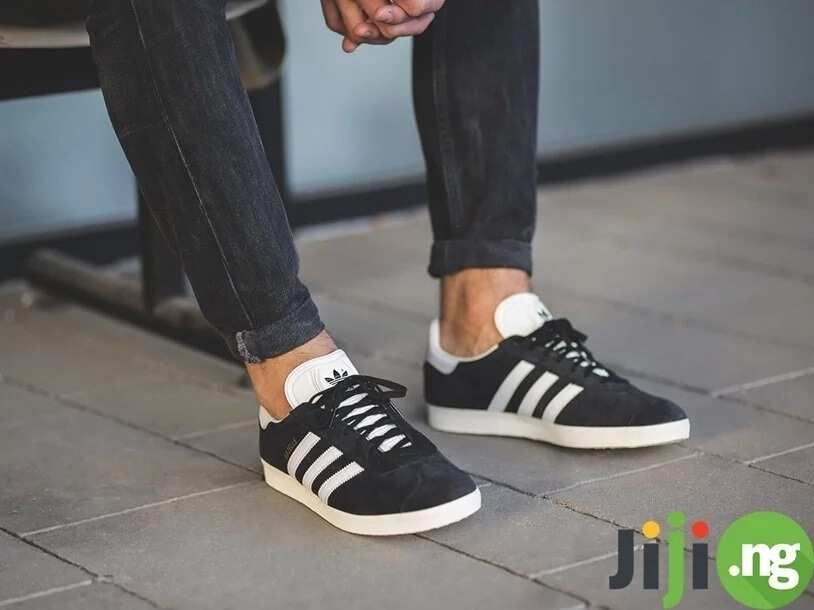 There are many sneakers that look straight out of the runway, but this year functional sneakers, the ones you can actually safely and comfortably run in, have come back. Knitted nylon is the top material to go for, although mesh and neoprene are also rather trendy.
2. Desert boots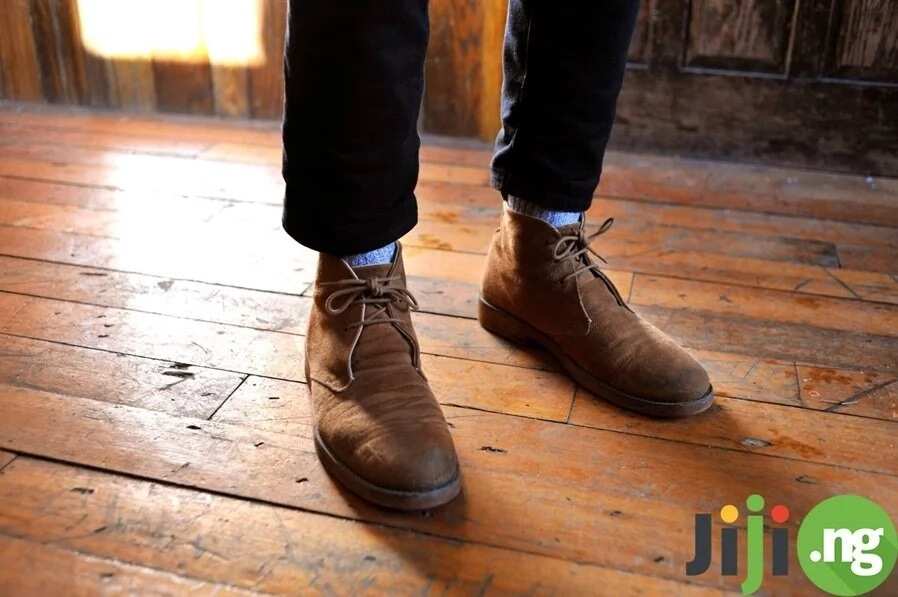 Summer may not be the best time to sport your brand new desert boots, but it's still one of the hottest shoe trends of the year. Wear sand-colored desert boots in the autumn, pairing them with straight-leg cuffed jeans and a classic plaid shirt!
3. Brogues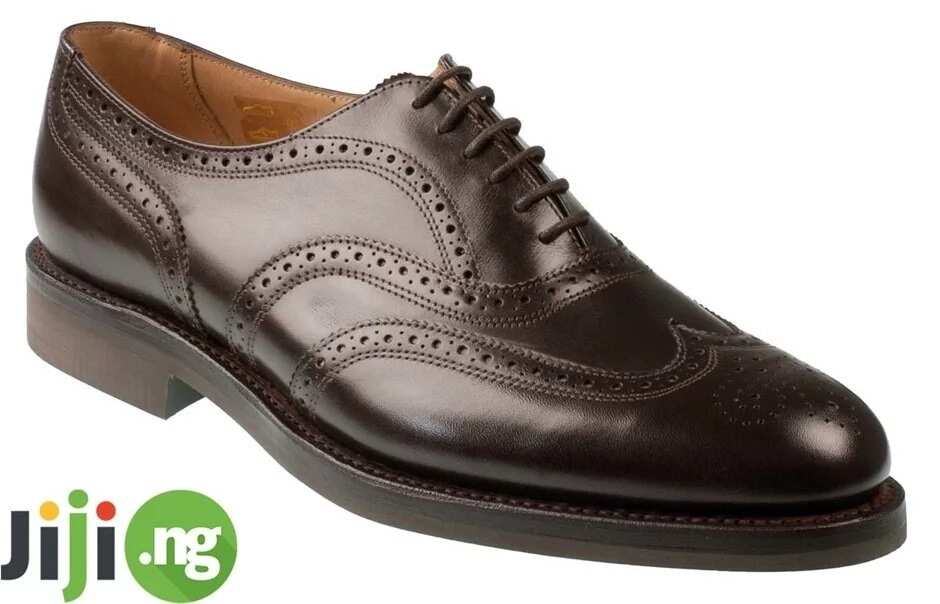 Today brogues are considered to be a fancy and fashionable type of footwear.
They however had much more humble beginnings and started out as workman's shoes. A tip to keep in mind: the more perforation there is on your brogues, the less formal they are, and vise versa.
4. Dress shoes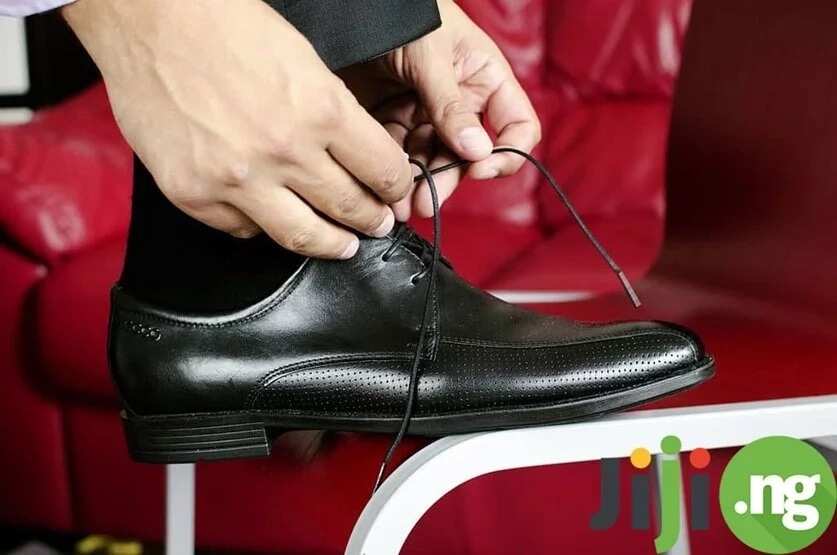 Even if you prefer your everyday style as casual as possible, you still need at least one pair of footwear for special occasions, and dress shoes are your best choice.
Black leather shoes go even with the strictest dress codes and can be easily matched to any formal suit.
5. Low top sneakers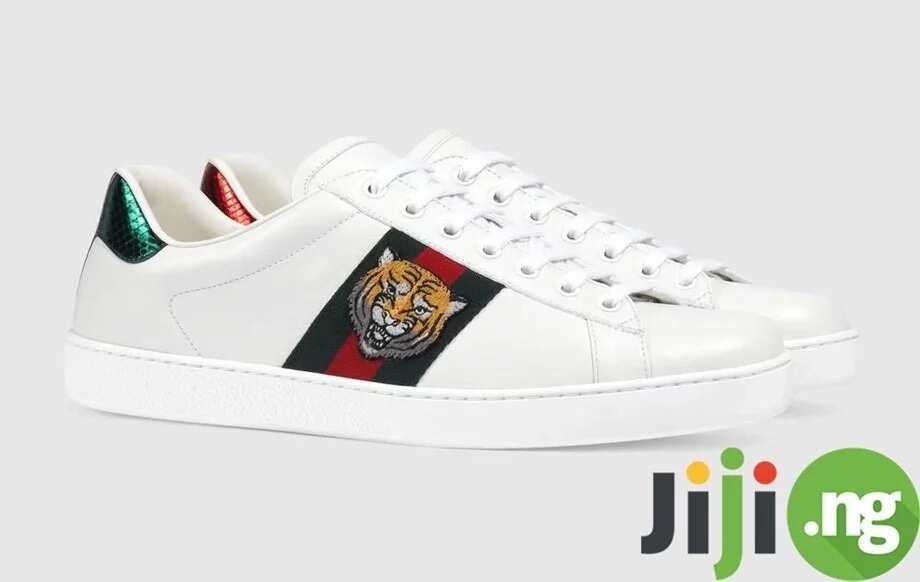 One of the must-have types of footwear for everyday wear is a pair of casual sneakers and what can be more classic and casual than a pair of white canvas low-top trainers? They look awesome with all kinds of clothes, from ripped jeans with sweatshirts to chino pants with Oxford shirts.
6. Loafers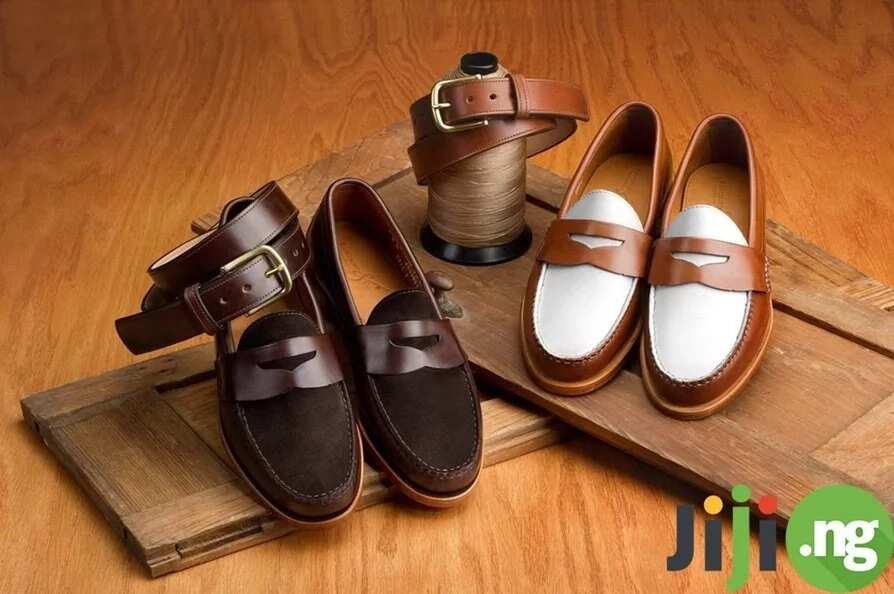 In the recent years loafers have climbed onto the top of popularity ranks when it comes to trendy summer footwear. You can go for simple neutral-colored loafers, or take a little fashion risk and choose a pair of loafers embellished with metal detailing or other decoration.
7. Sandals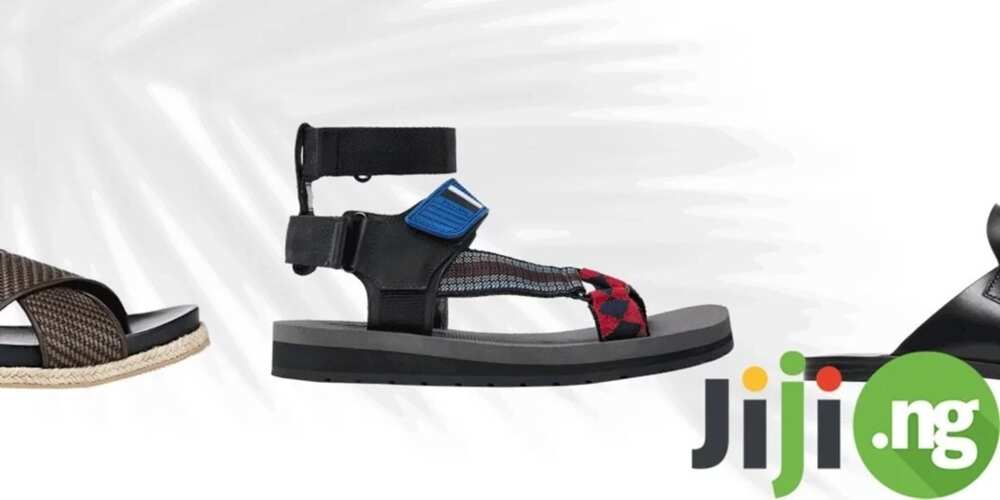 It may be tough for a man to finally get a pair of open summer sandals if you're used to closed footwear, but you will instantly see the difference in the way your feet feel. Sandals and sliders come in all materials and colors, but you can choose brown or sand-colored sandals that will go with everything.
8. Ultra trendy sneakers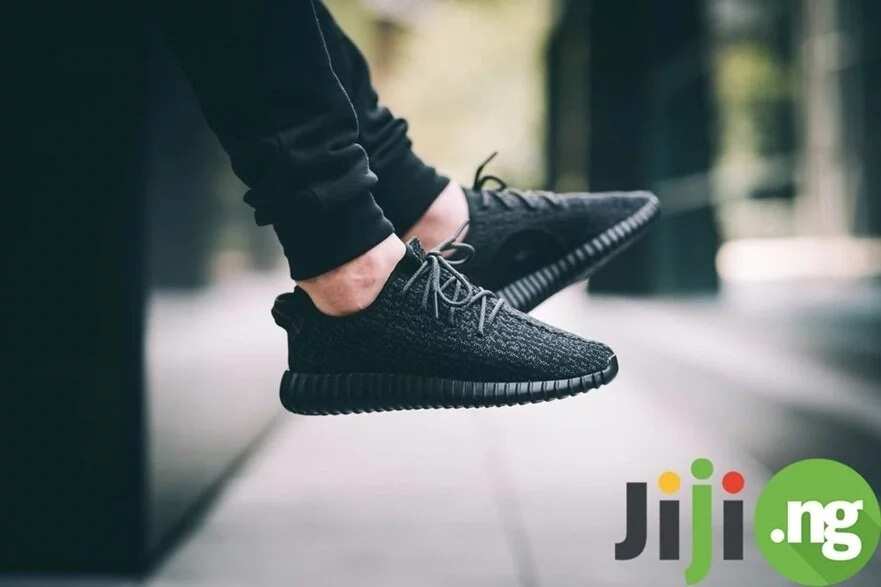 Any man will tell you that there is no such thing as too many sneakers, which is why it's always a good idea to buy another one.
Go for one of the super trendy models that will easily fit into your wardrobe, like Adidas Yeezy Boost.
Another great option is the Nike Air Jordan.
9. Boat shoes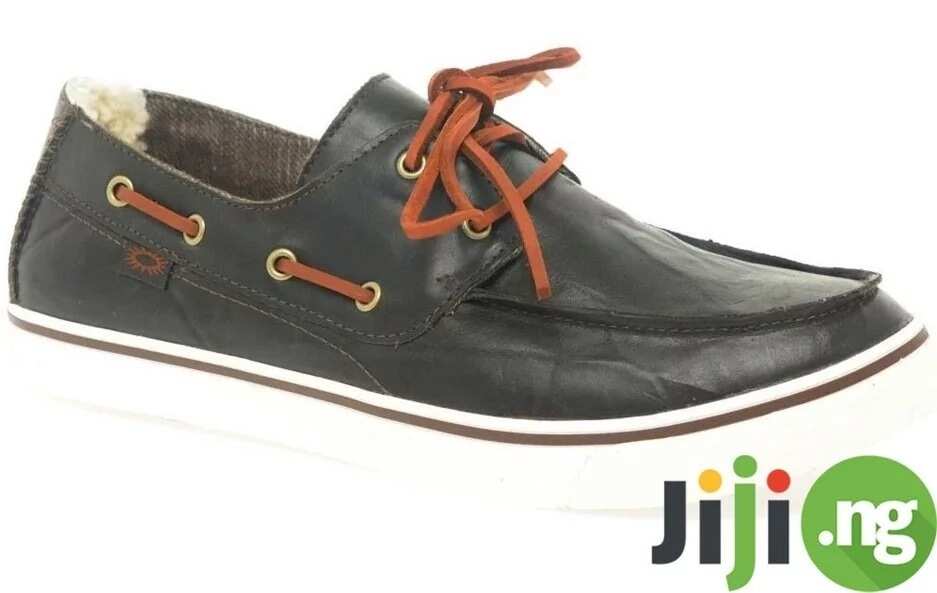 Boat shoes are the ultimate type of casual footwear and can be seen on hundreds of celebrities. The ideal boat shoe look features shorts and polo shorts, but chinos, cuffed light wash jeans, and are also great pairings for boat shoes.
10. Canvas sneakers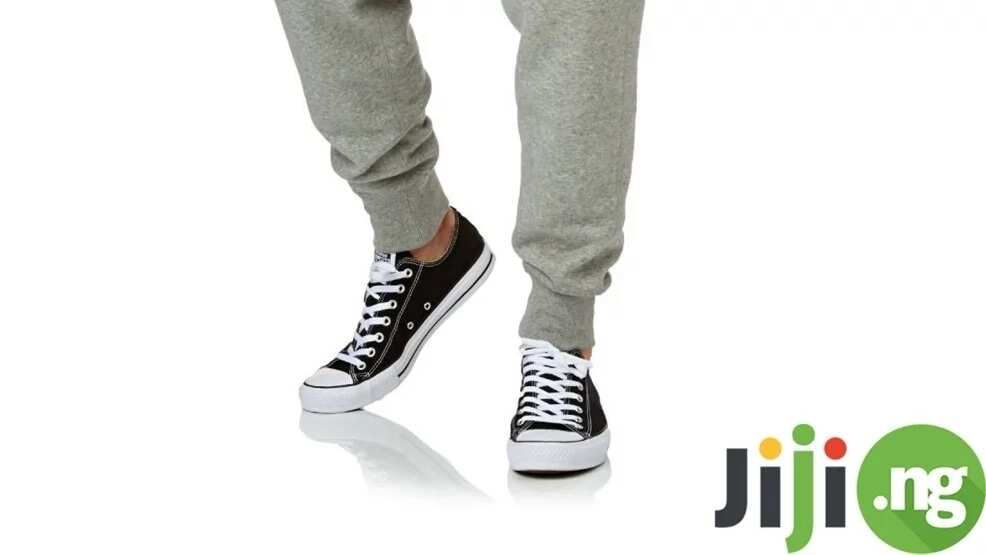 Another shoe trend that is at least several decades old is canvas sneakers.
For example, Converse shoes, in everyday wear.
These shoes originated in the basketball court, but today they are one of the most popular types of footwear among men of all ages.
Women's Top 10
1. Kitten heels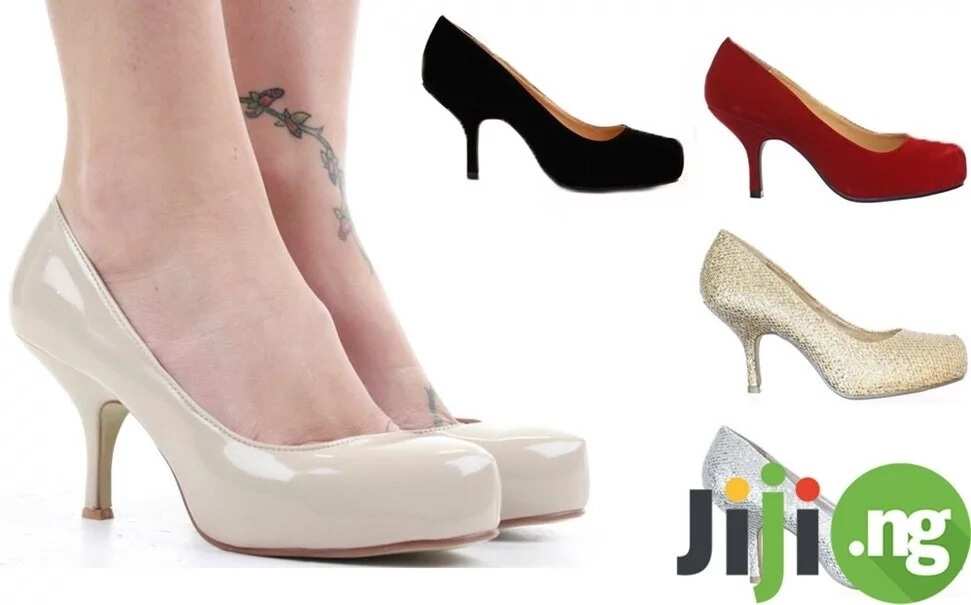 Kitten heels are one of the footwear trends that made a comeback this year after their last wave of popularity in the 1990s.
Kitten heels can become your ideal choice for office footwear, as they are a perfect combination of comfort and style.
2. White sneakers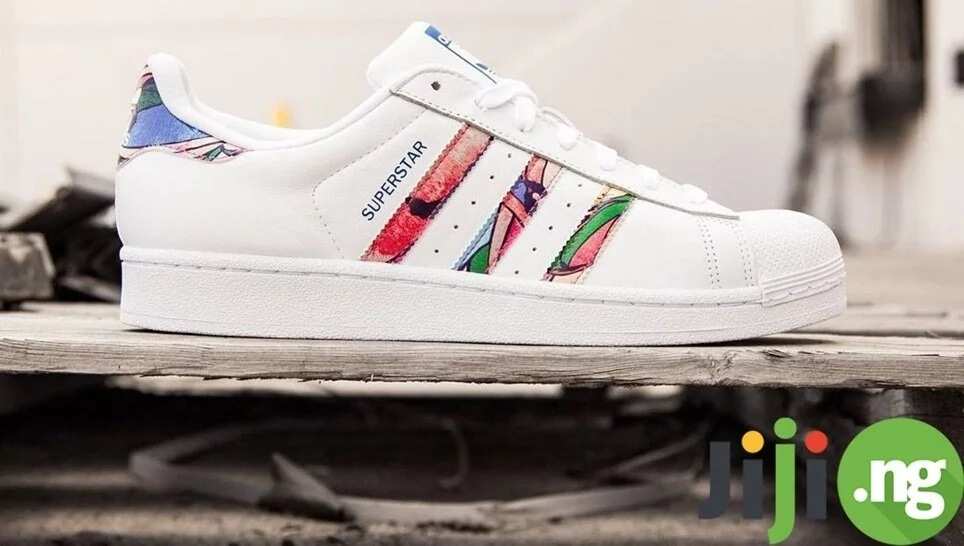 Over the last decades classic white sneakers like Adidas Superstar made a transition from purely gym footwear to a casual style staple.
There is nothing trendier than a combination of Superstar sneakers, boyfriend jeans, and a loose T-shirt with a fun print.
3. Summer slippers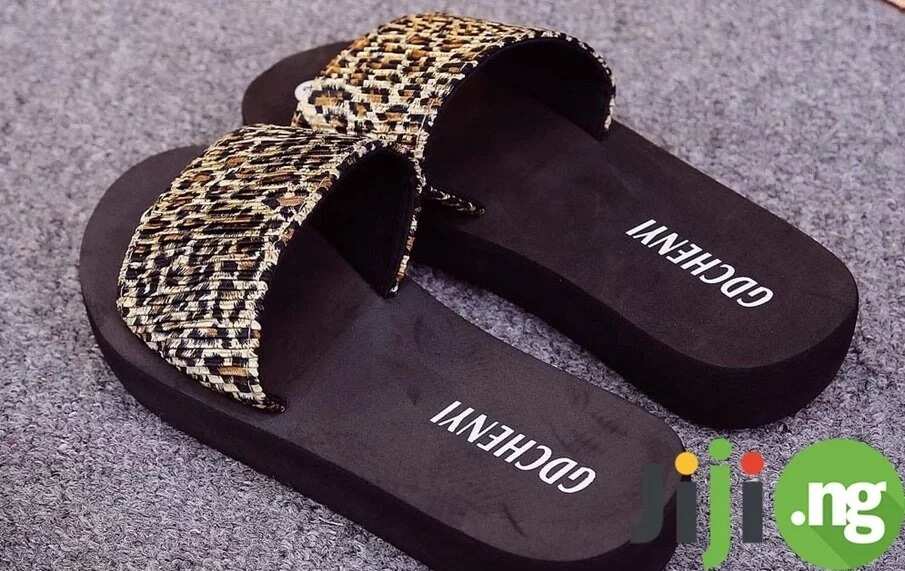 You may be used to thinking about slippers as a type of beach footwear, but recently slippers made the move into high fashion. Today you can easily find your ideal pair of leather slippers decorated with metal buckles, rhinestones, pompoms, or fabric flowers.
4. Metallic shoes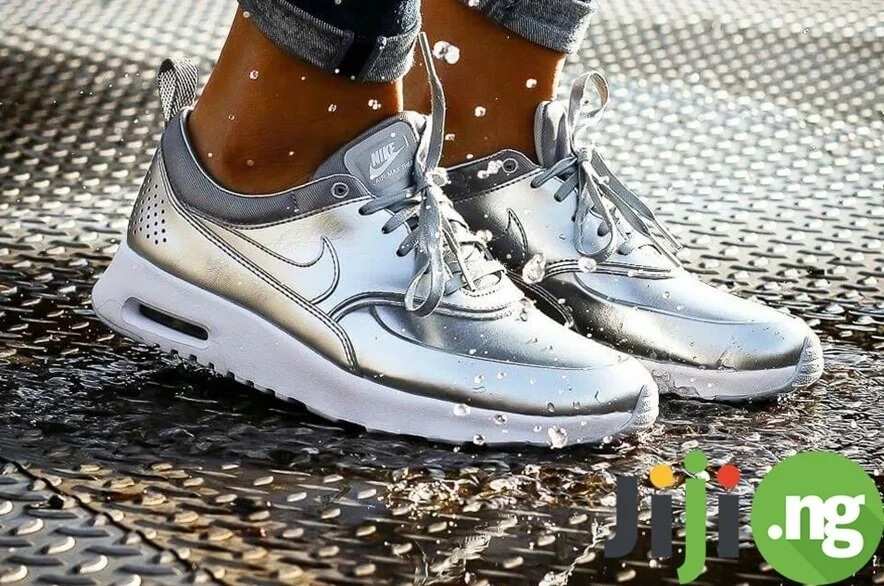 Metallic flats and high heeled shoes have been in vogue for a few years now. They can serve as an eye-catching accent in an otherwise understated outfit, or be the perfect finish to an already fashionable look, especially when they're paired with another metallic detail like a belt, jewelry, or nail polish.
5. Platform sandals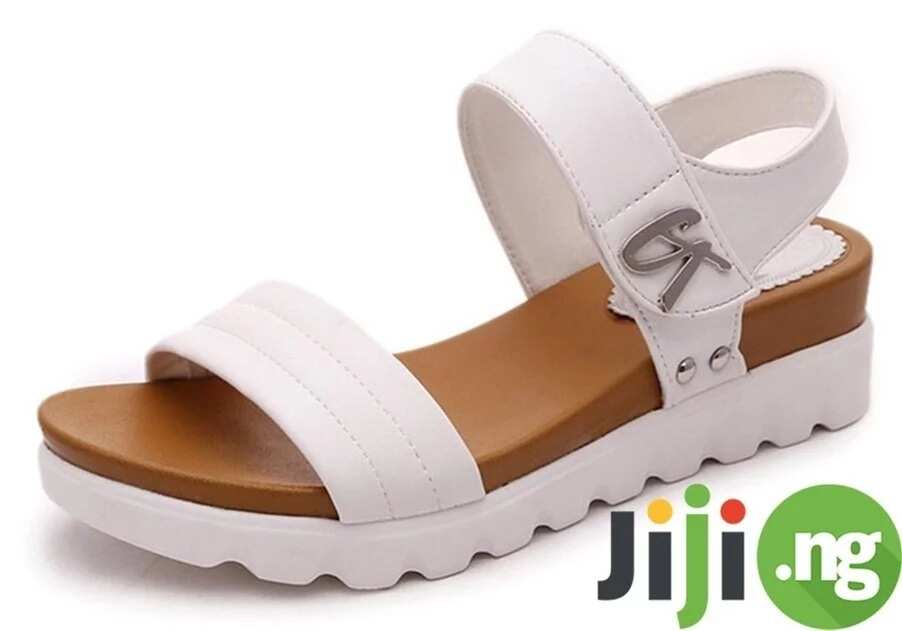 Platform sandals are another retro trend that feels super comfortable in today's setting. Platform sandals look especially good with cropped jeans and tank tops, as well as lightweight summer dresses and short skirts.
6. Loafers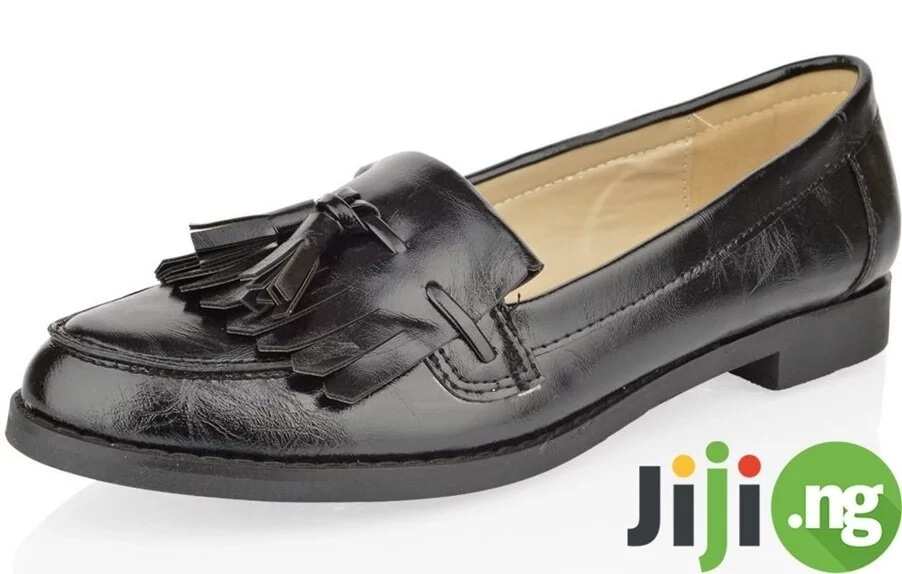 Loafers are an indispensable part of women's casual style. They make your feet feel super comfortable and can be easily worn for hours, which makes them a particularly great choice for traveling, when you have to walk long distances every day.
7. Classic pumps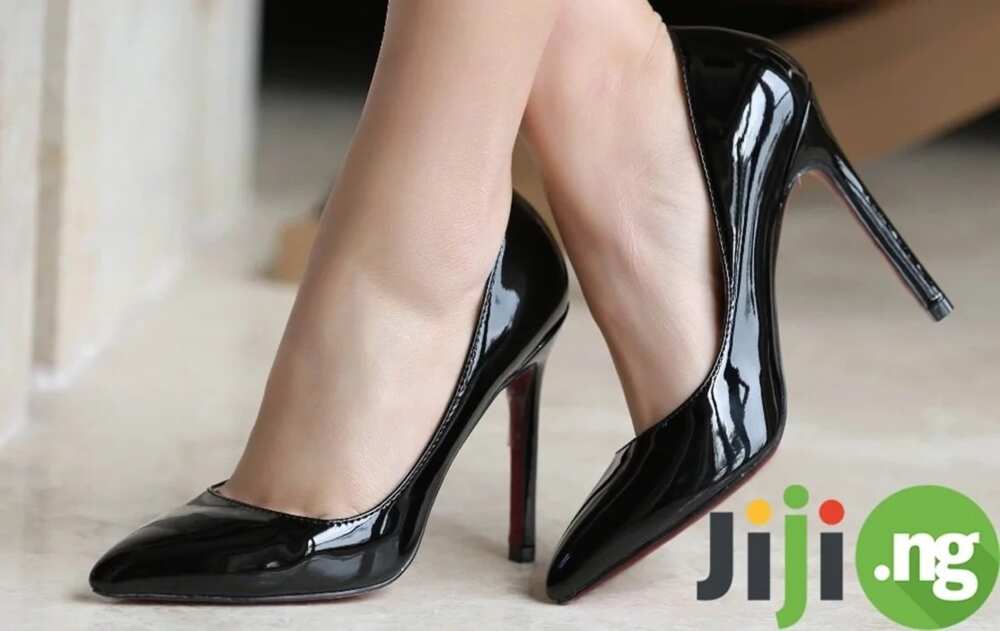 High heels are popular for a reason: they make our legs look irresistible and look appropriate on any occasion, including, parties, office, dates, and weddings. The most practical choice is a pair of black high-heeled shoes, although you can make a bolder choice by going for wine red, navy, or sand-colored pumps.
8. Ankle strap shoes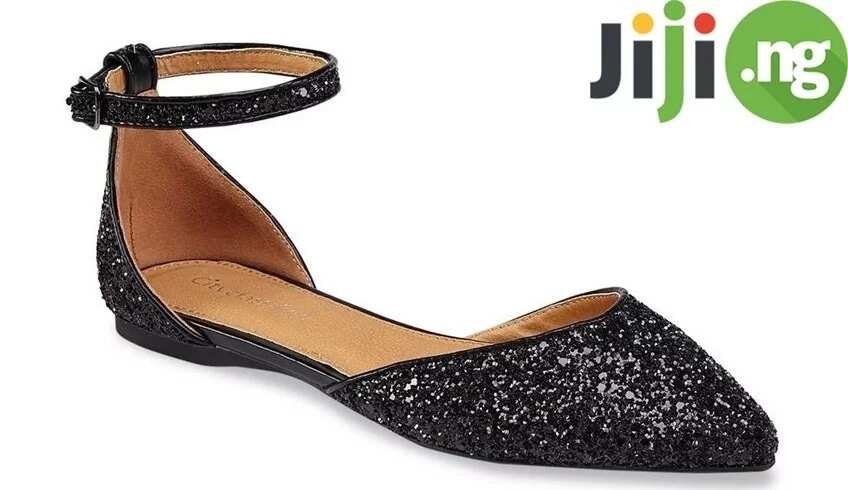 There is a variety of ankle strap shoes you can choose, there are:
Ballet flats
Flat and platform sandals
High-heeled shoes with dainty ankle straps;
so you can easily pick the style that matches your overall vibe and wardrobe.
9. Espadrilles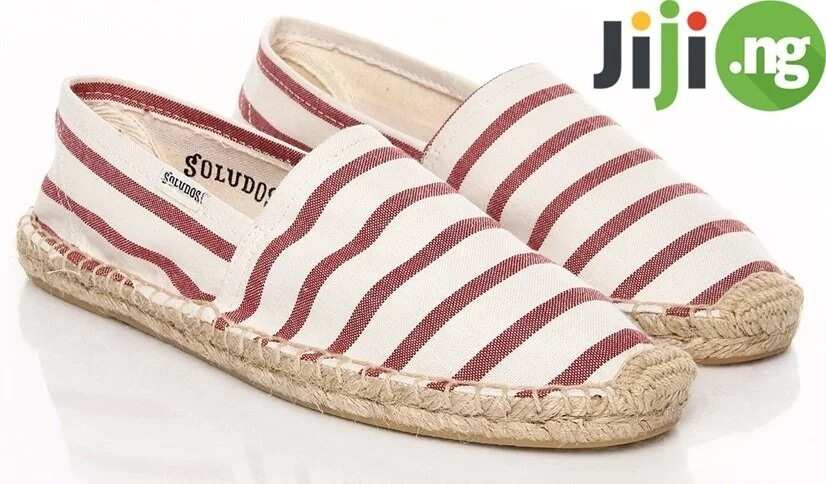 Summer footwear fashion doesn't get more casual than espadrilles, Spanish canvas shoes with a sole made of rope.
These shoes might be the most comfy pair of footwear you've ever worn.
So, you'll want to pair your espadrilles with everything, from shorts to dresses.
10. Ballet flats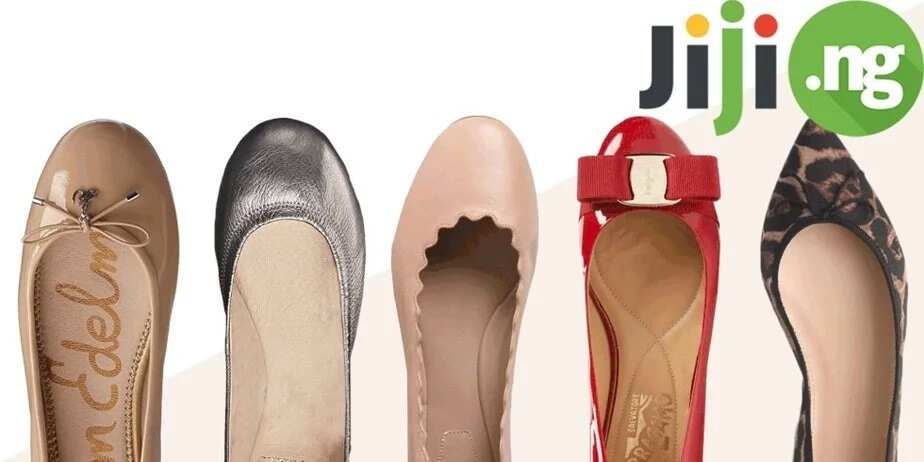 When you want to wear something more feminine than loafers and sneakers, but don't want your feet to suffer in pumps, the ballet flats are the perfect way to go.
Versatile, comfortable, trendy, and stylish - what more could you wish for in footwear?
Knowing which shoes to buy in 2017 is one thing, but having a one-stop shop for all your fashion needs is much better. That is why you'll enjoy shopping on Jiji.
Jiji is the place where you will catch the latest deals for shoes and other fashion items.
You can also shop on the go with a super convenient and free Jiji app.