We are importing poison, not rice – Presidential committee
- The presidential committee on rice and wheat production has on Sunday, June 18, said Nigeria has been importing poison in place of rice
- Bagudu said imported rice is no longer good for human consumption
- He said the importers of rice in Nigeria specialize in importing cheap and auctioned rice into the country
The presidential committee on rice and wheat production has on Sunday, June 18, said Nigeria has been importing poison in place of rice.
The chairman of the committee Abubakar Bagudu speaking to journalists in Birnin-Kebbi said imported rice is no longer good for human consumption, Punch reports.
Legit.ng gathered that Bagudu while condemning the continuous importation if rice into Nigeria said imported rice contained preservatives which are poisonous.
Noting that there are three major importers of rice in Nigeria, Bagudu, the governor of Kebbi state said these people specialize in importing cheap and auctioned rice into the country.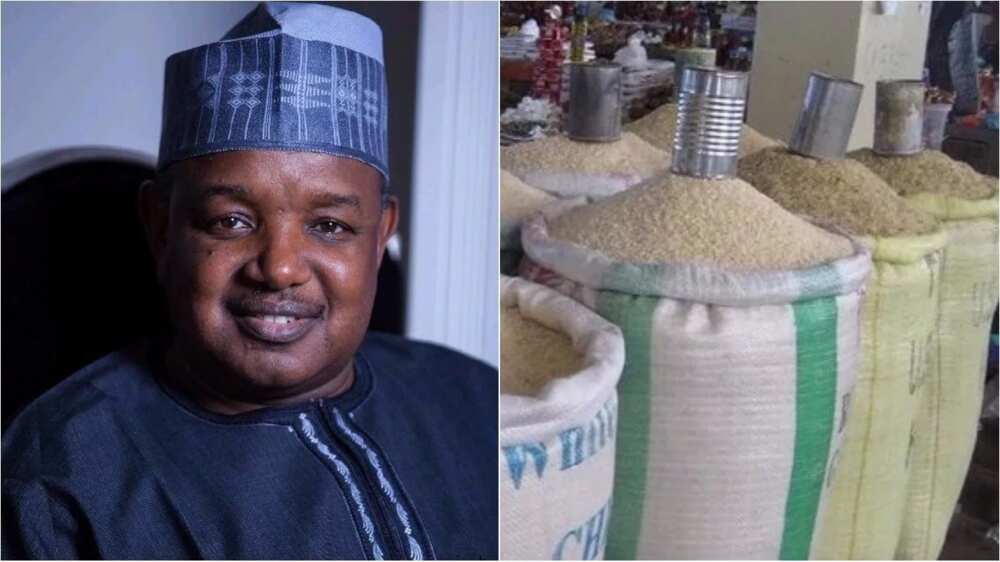 He further decried Nigerians' patronage for imported 'foreign' rice more than localled produced ones.
He said: "Countries, particularly Thailand, India, China and Vietnam, buy a lot of paddy from their farmers and keep in storage sometimes, as long as nine years so that by so doing, they are supporting their farmers."
"A country like Thailand, for example, may have eight million tonnes of rice in storage; so occasionally, they will auction the ones that are almost going bad that is, the one that is not fit for human consumption," Bagudu said.
"They sell the paddy as low as 20 per cent less than the international market price.
"Those that import rice into Nigeria will go and buy the paddy and clean them up," he said.
The governor also said that Thailand had in April 2017, auctioned 1.62 million tonnes of rice at about $140 per tonne while the market price of it was $700 per tonne.
Legit.ng earlier reported that thousands of rice farmers in Kebbi state had staged a protest against rice importation in Nigeria.
The farmer with their placards said the importers of rice in Nigeria were destroying their business of rice production.
You can watch this Legit.ng TV video of Nigerians discussing Nigeria as the giant of Africa:
Source: Legit.ng