Shina Peller visits the holy city of Medina
Popular night club owner and boss of Aquila records, Shina Peller, recently went to the holy city of Medina and shared the photo on his Instagram.
Medina (in Saudi Arabia) is the second holy city of Islam, after Mecca, and it is an important religious site for Muslims.
READ ALSO: Top actress flaunts her new boyfriend on social media (photo)
Philanthropist and Quilox club owner Shina Peller shared the the photo of his visit there on his Instagram and said: "Allihamdulilah to the uncreated creator of all creatures."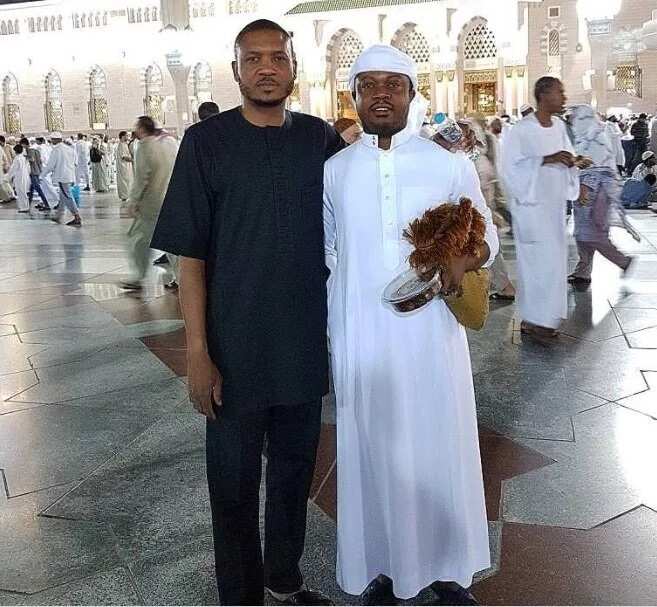 PAY ATTENTION! Never miss a single gist! Download Legit.ng news app for android
"As I arrived at the holy city of Medinah and as we approach the night of majesty may God's blessing be on you all!"
Watch the video below of Legit.ng giving you the hottest gist on THE SCOOP:
Source: Legit.ng