Buhari's aide reveals secret about president's life
- Lauretta Onochie, personal assistant to President Muhammadu Buhari on social media, has said the president's life is simple
- Onochie alleges that some persons were praying for President Buhari to die because of "selfishness"
- The president aide also said that she will not agree with anybody that says they have not seen change
Lauretta Onochie, the personal assistant to President Muhammadu Buhari on social media, has said working for the president is "one of the easiest jobs on earth."
Onochie made this know in an interview with The punch when she said Buhari's "honesty" makes her job "very easy."
She said: ''When you have to make up stories to cover inefficiencies, then your job becomes difficult.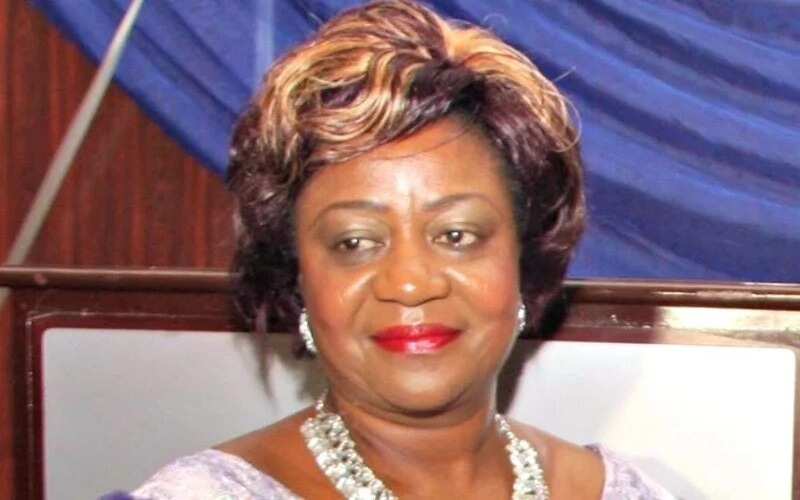 READ ALSO: Nigerian woman who had all her kids same day celebrates their birthday together (photos)
"But with our president, he is an upright man and he is straightforward. He has the utmost respect for Nigerians.
"I will not agree with anybody that says they have not seen change. Like I always say, change is a process, it is not an event.''
She alleged that some persons were praying for President Buhari to die because of "selfishness."
She said: "some people may be standing trial. They are those who held sway and squandered our national wealth or arrogated them to themselves and their families alone.
"Some of them are in trouble with Nigerians, and so they feel that with President Buhari in the saddle, they will continue to be held accountable for the evil that they brought upon our nation.
PAY ATTENTION: Install our latest app for Android, read best news on Nigeria's #1 news app
"So the easiest thing for them to do will be, if they cannot lay their hands on the President to strangle him, the best thing is to do some spiritual things in order to get him out of the way so that the corruption that Nigerians hate will continue.
"But God who brought President Buhari and gave Nigerians the wisdom and courage to vote out the government that held sway over the looting of our common treasury, that same God is going to see our nation through."
Meanwhile, Legit.ng earlier reported that Nigerian Federal government source has disclosed that President Muhammadu Buhari would not return from United Kingdom (UK) to Nigerian at the weekend which negated an earlier report by the presidency.
President Buhari left the country a month ago for UK where he is spending his medical leave.
Watch this Legit.ng TV video of people are after a report that Nigeria has finally come out of recession:
Source: Legit.ng