This is why Ebonyi state may soon become the greatest state in Nigeria
Standing conspicuously beside Emma Anya's seat is a banner bearing the photograph of Engineer Dave Umahi, the governor of Ebonyi, a state located deep in the southeastern part of Nigeria and bordering Rivers on one end. Among the cardinal principles below the photograph, two stand out. Umahi wants to make Ebonyi the number one economy in Nigeria. The second is to passionately help widows and the oppressed.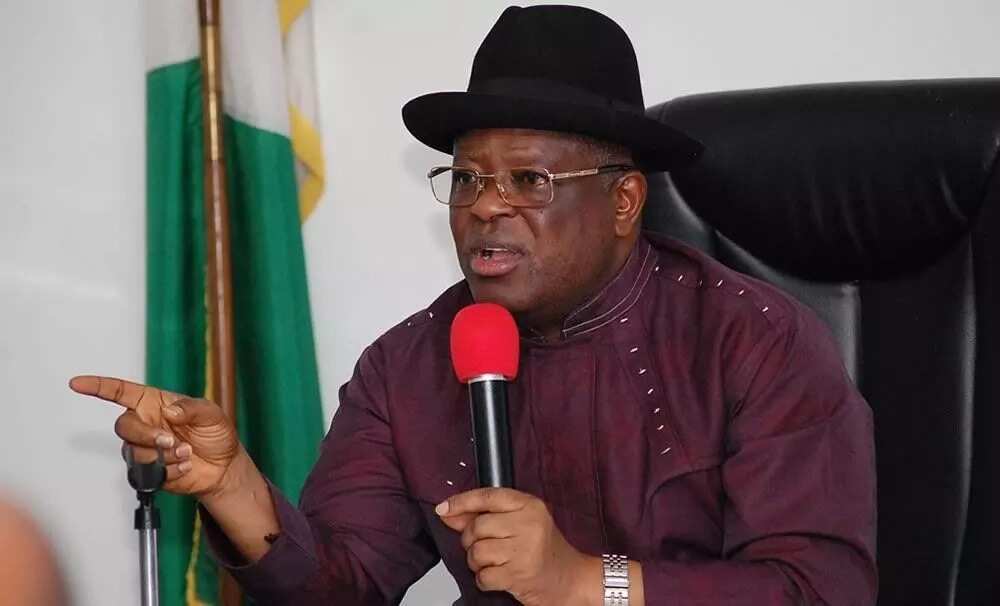 "My governor has met all you see on this banner," Anya said during a casual discussion. Anya is the chief press secretary to Umahi and has a policy of getting things done as quickly as possible. "It is the trademark of this administration. My boss wants anything that would positively affect the people done as fast as possible."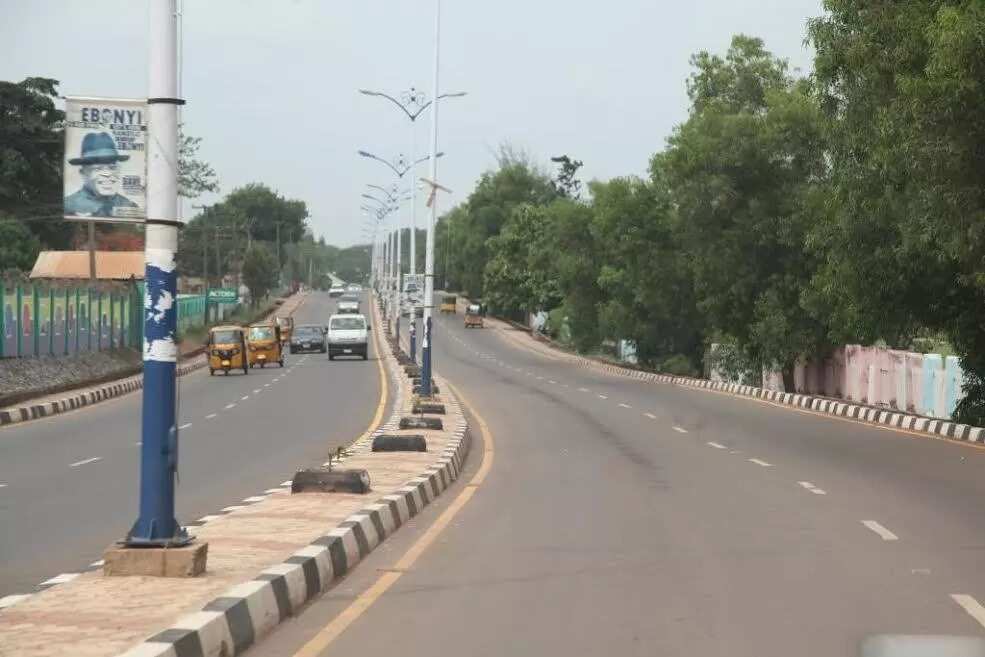 It could be true. Abakaliki is filled with people all pursuing their individual businesses with no time to mind others or succumb to provocations. This is why it is very difficult to see public fights or tension. With smiles playing around his face, once of the drivers attached to the governor's office told us that for the first time, the state is enjoying the presence of government. According to him, every civil servant now has a feeling of being a stakeholder in the project called Ebonyi state. "I have been taking you round the state for some days now; have you seen people fighting? Have you heard people insulting others? You have seen the projects scattered around the state."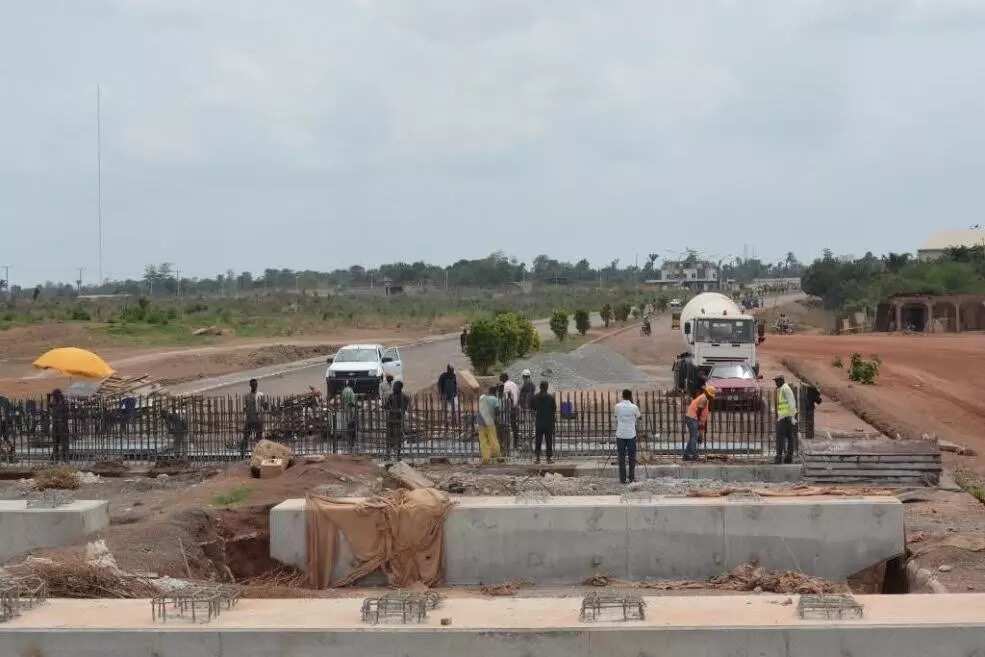 From the entrance of the state, a traveler comes in contact with projects, some completed, others ongoing. The state now boasts of some flyovers, one located opposite the international market in the state to assist travellers heading to Cross River state. To ease the challenges that could be faced by motorists in the state now and in the future, another flyover is cited at the Vanco junction. Yet, one is found at the popular Presco area of the state.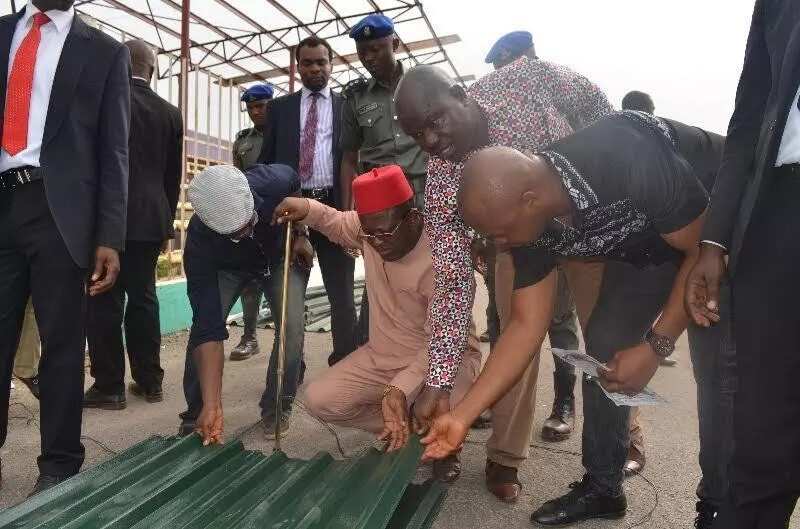 Professionalism counts. With a professional in government, contractors must think twice before embarking on their tasks. This must be why every project in the state must meet a particular standard. This is why Abakaliki counts among one of the best cities in the southeast with a nightlife that has more than doubled since Umahi emerged.
Dr Ugbala Kenneth Igwe, the governor's senior special assistant on security, said the state remained peaceful because every youth is positively engaged. "It is almost a crime to be idle here in Ebonyi. People must know what you do. We had pockets of criminalities before Governor Umahi came to power. But this changed with his ascension to office. Governor Umahi believes that with God, anything can be achieved. And this is what he has inculcated in the electorate.
"Apart from believing in God, the governor gives all the support both to security and external departments to make sure that the state is secured since it is a constitutional responsibility. He is a man that believes that when you build roads, put on streetlights and water, such infrastructures should be secured. As you can see, in Ebonyi state, you can stay on the road and enjoy your life without interference."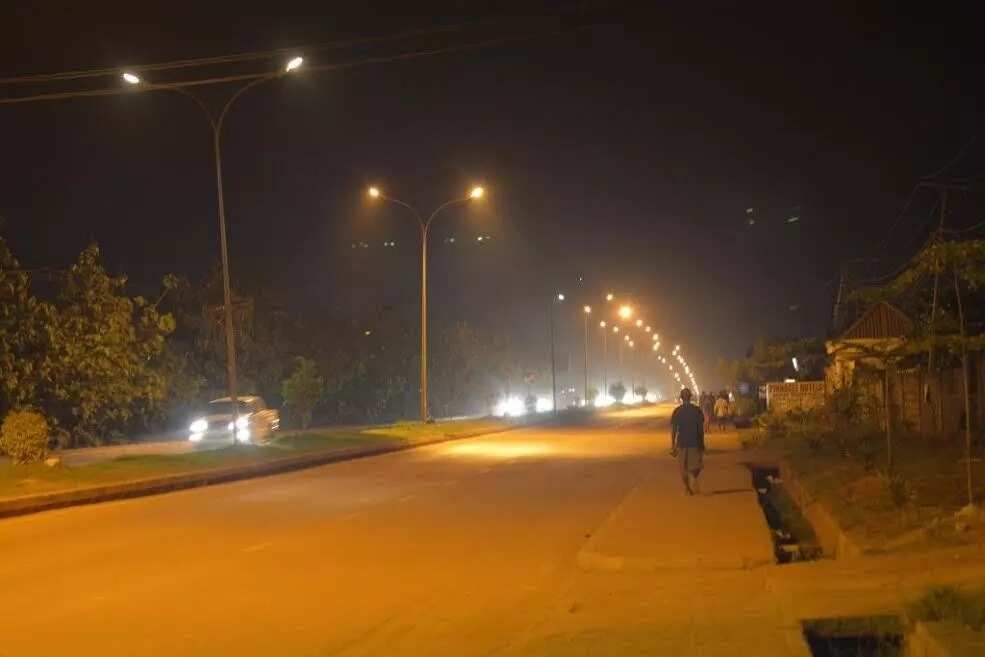 How are the youths and other able-bodied men engaged to the extent that all they now care for is making money and becoming millionaires? Chief Donatus Odi Njoku, the commissioner for Economic Empowerment and Job Creation, has an answer.
"It is a crime to be idle in Ebonyi state" - Njoku
Hear Njoku: "It is not normal for any healthy person to be idle in this state. An idle mind is the devil's workshop. So, it is prohibited in this state for a person to while away his time doing nothing because manna does not fall from heaven. It is odd when you see graduates waiting for non-existing government jobs that are not even sustainable. Is it not part of ignorance to wait for a job that is not forthcoming?
"There is a recent programme which targeted over 3,000 women and youth. In this we announced that people into different trades but lack funds, would be empowered. They were also mentored. The money we gave them is to develop their business because we believe that if they are successful, this would have a multiplier effect. If anybody is caught in this state whiling away his time, he would tell us how he exists. About one-quarter of these people have been certified and given N250,000 each to start or boost their businesses. We are monitoring them. If they satisfy us, they will qualify for an approval for an amount. The whole essence is to make sure this money does not end in beer parlours."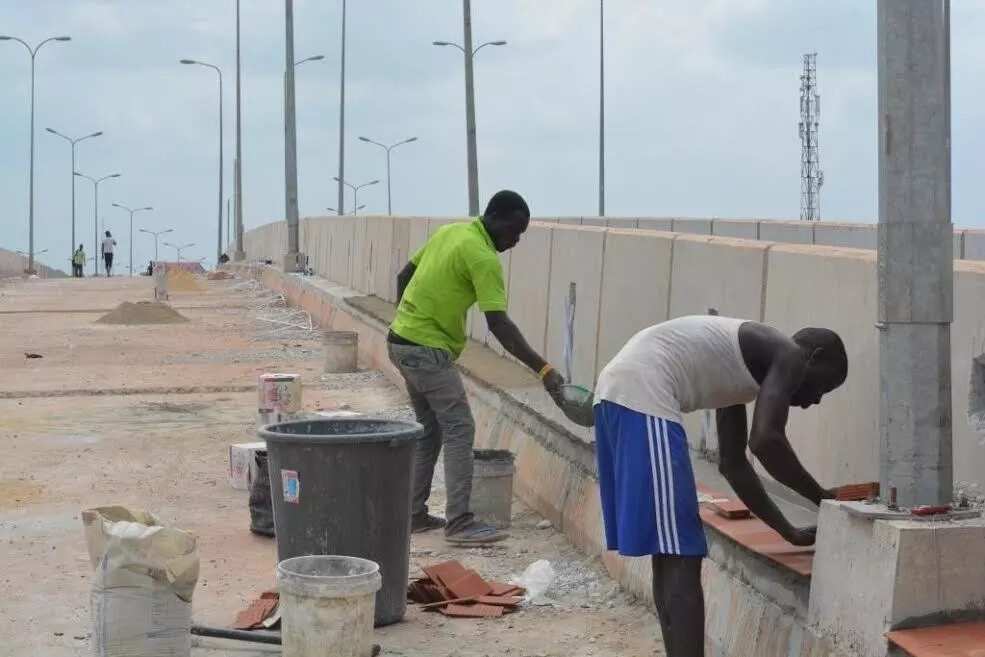 It does not end here. The state has another programme in which it intends to withdraw Ebonyi people hawking in major cities of this country. Like Njoku, Umahi continues to wonder how long people from the state would continue to hawk.
"We have gone to Lagos, Aba, Abuja and other cities to talk to these people to come back home and embrace the programme. The governor has said he would ensure human development no matter what it takes," the commissioner said. "About 12,000 Ebonyi civil servants are being encouraged, government is paying their counterpart funds to enable them benefit from agriculture. For those who are not indigenes of the state, the government provides land. This cuts across all civil servants both at the federal level."
Again, there are other programmes for young graduates. Over 270 persons are currently doing their practical works in different parts of the country and the government procured everything they needed for this. Talk about the Governor Umahi Mentorship Programme that looks at engineers in different cadres. "We want to train these young graduates to start implementing the governor's infrastructural programmes instead of getting expatriates to do the work. Now, as they are being trained for a period of one year, the government pays them. Every member of the state executive council has a farm. We want to make sure that Ebonyi people are liberated," Njoku revealed informing us that one of the mission statement of the governor is to move the state from backwardness and re-write its history and make it the number one in the federation. The Ebonyi man must be able to compete and overtake the other person.
Orji Uchenna Orji, a lawyer and commissioner for Agriculture and Natural Resources in the state, provided more of the needed explanations in relation to agriculture.
The policy is 'one man, one hectare'
"We have a policy that says every man, every inhabitant must be a farmer and have a hectare. That is what we call 'One man, one hectare' programme. Whatever you are doing, you should have a second address and that is farming. The only way you can be patronized by the government is for you to have a farm. We have over 250 hectares of arable land particularly for rice farming. Because of enlightenment, the number of farmers has continued to grow.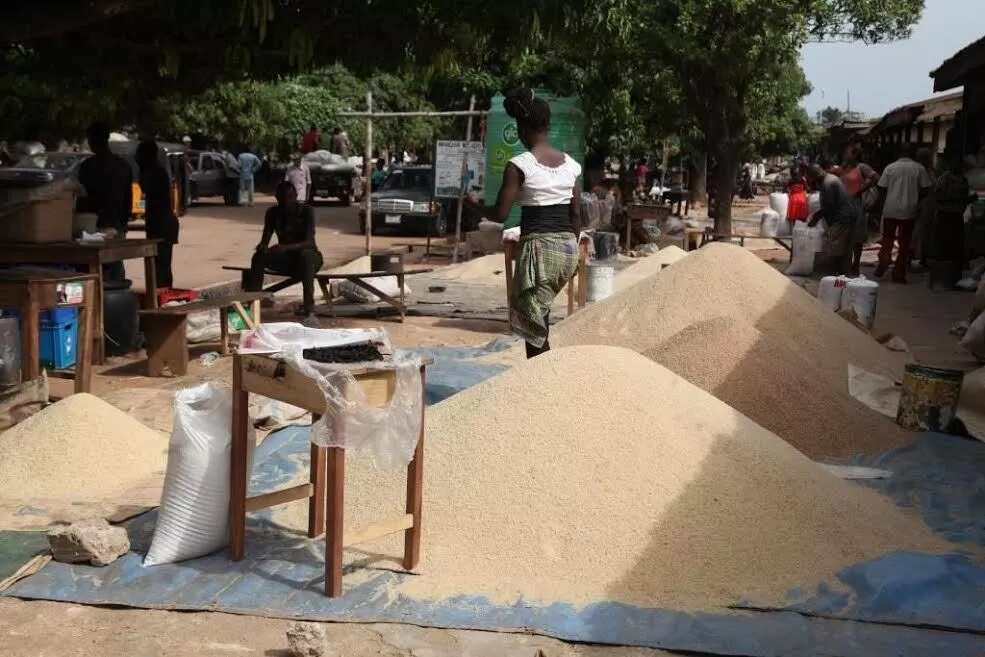 "Before now, agric was for leisure; you give people money, they would spend it on other things. Under this administration, it became agric for business. People now appreciate the shift in the system. We are also making people understand that everybody must be a farmer. The governor is the number one farmer in the state.
"Since the country is in recession, the governor believes that through agriculture, wealth can be generated and more people can be employed," Njoku told the Legit.ng team.
According to the commissioner, when the current administration emerged, there was a major challenge with commercializing agriculture as there was hardly mechanized equipment. What the governor did was to procure 13 buldozers and brand new tractors as well as small holder farm machineries which he distributed.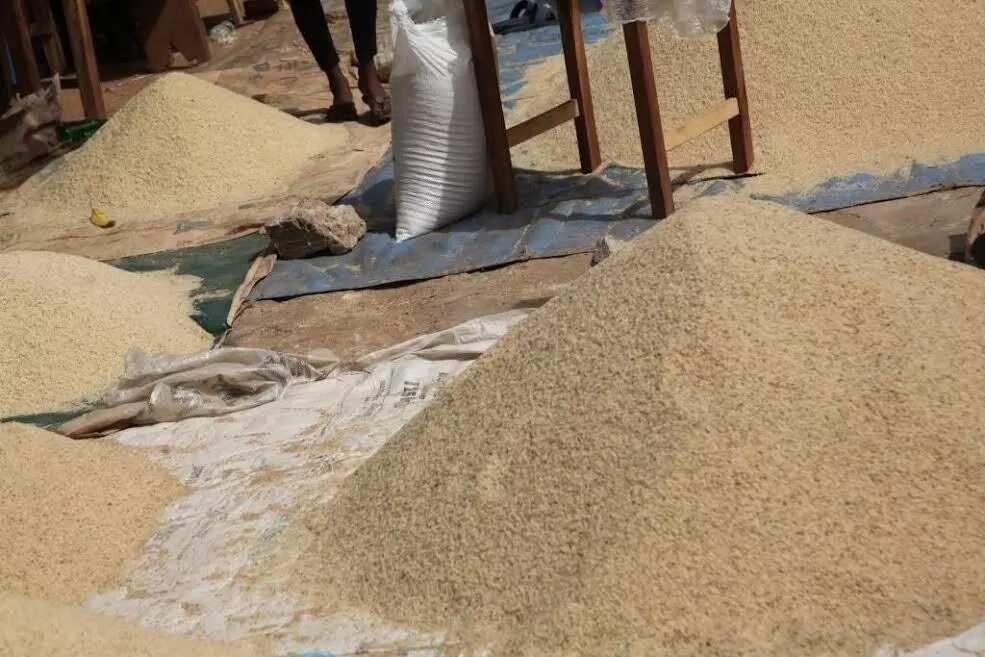 Today, Ebonyi, through the efforts of the governor, has become one of the biggest rice-producing states in the federation. This is just a yard-stick. It actually earns more than being in the same category with other states with regard to rice production. The state now boasts of having the highest number of rice mills in the whole of West Africa and this evidence can be found in the Guinness Book of World Records. Orji said what the governor is doing is to ensure that no other state beats Ebonyi. He has thus continued to procure more rice mill. "We have over 1000 individual rice mills in a particular cluster. We also have government-owned mills producing thousands of metric tonnes of the commodity," Orji said adding that the governor further procured four processing plants to boost the cassava production. "So for rice, imagine a farmer who invested N250,000 in production and in three months, he makes N800,000. We have maize processing plant that can successfully handle 40,000 metric tonnes. With time, we will go into tomato production. We are also doing well in the area of poultry. It is a multi-billion naira farm."
Does it actually end here? No. Dr Umezurike Daniel, the commissioner for Health in the state, says Governor Umahi has achieved measurable success in the sector.
The progress is enormous –Dr Daniel`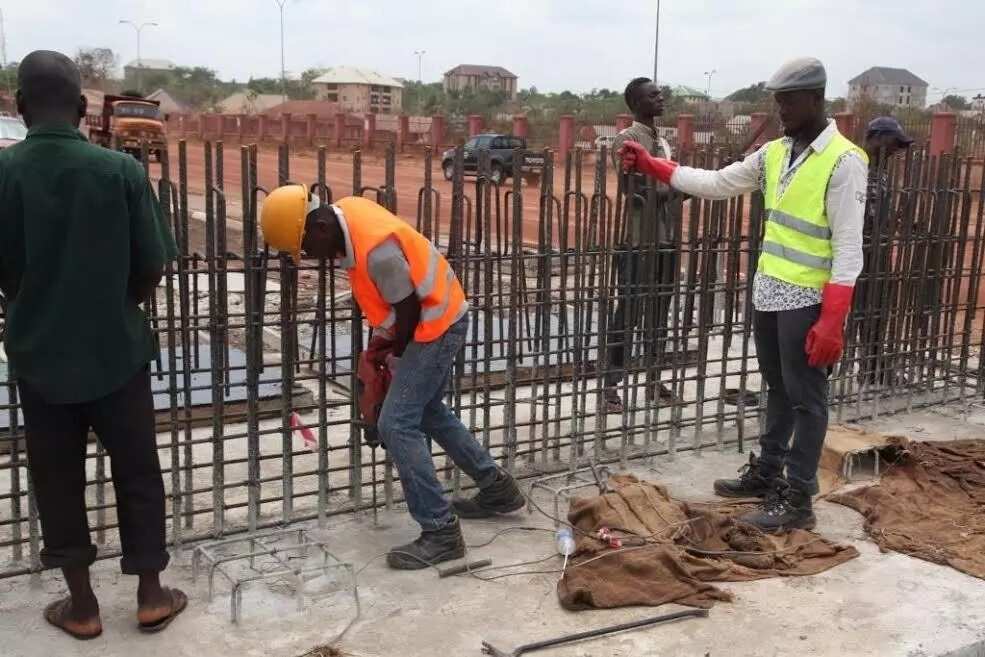 "Our governor is health-friendly and declared a state of emergency on the sector when the administration started. He is a miracle working governor and a game changer. He set up a 22-man committee chaired by the former deputy governor with me as a co-chair. After a robust discussion, we rolled out a report," Dr Daniel told us.
The commissioner said two epidemics caused crisis in the state sometime back. Both Lassa fever and cholera were curtailed easily because this was the time the governor began to focus on the health sector. However, it was not just tales of woes. Something good came out of the epidemics. The state never had a diagnostic centre. The two incidents boosted the governor's determination. Now, a virology centre has been built in the state and it is the only one in the southeastern part of the country. It has state-of-the-art equipment and this means that the state and its neighbours would not have to send samples to Irrua Specialist Hospital in far-away Edo state again like they used to do and which often delayed treatment resulting in very bad prognosis.
The commissioner is excited that under Umahi, HIV/AIDS prevalence in the state has dropped from 4.3 to 0.9 percent, making it one of the lowest in the country. The state also has a clinic for the management of drug-resistant tuberculosis. Previously, patients with such disease were sent to Owerri in Imo state and treated in batches. That meant if a batch was being treated; patients with new cases had to wait. Remember this disease is communicable. Now the centre is constructed.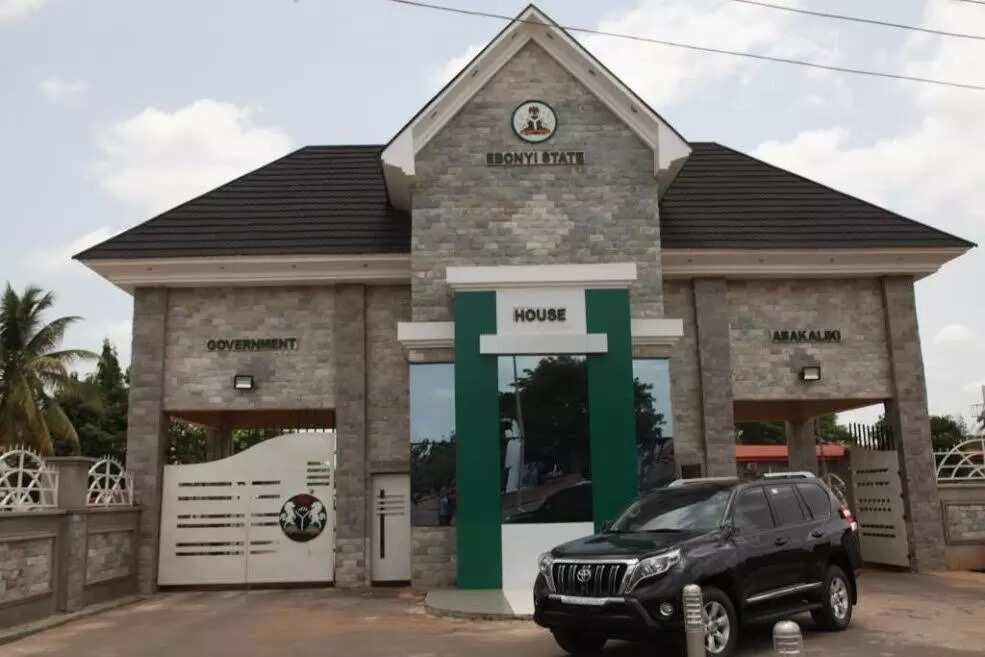 True to his dream, Governor Umahi has ensured that Ebonyi state has maintained the first position in the country in the management of malaria. Under him, the state is upgrading 171 primary health centres previously left comatose. This means there would be a centre in every ward as is stipulated in the World Health Organisation standard. The centres would also be standardized with alternative power supply. There are also free medical programmes including surgeries. We have incinerators to manage medical wastes with one in each senatorial district.
He has also supported the teaching hospital and helped with equipment that have made movement to the University of Benin Teaching Hospital reduce. "The state already has a school of nursing which will soon commence academic activities. There is also a total overhaul of the state school of health technology. The progress is enormous," the commissioner said.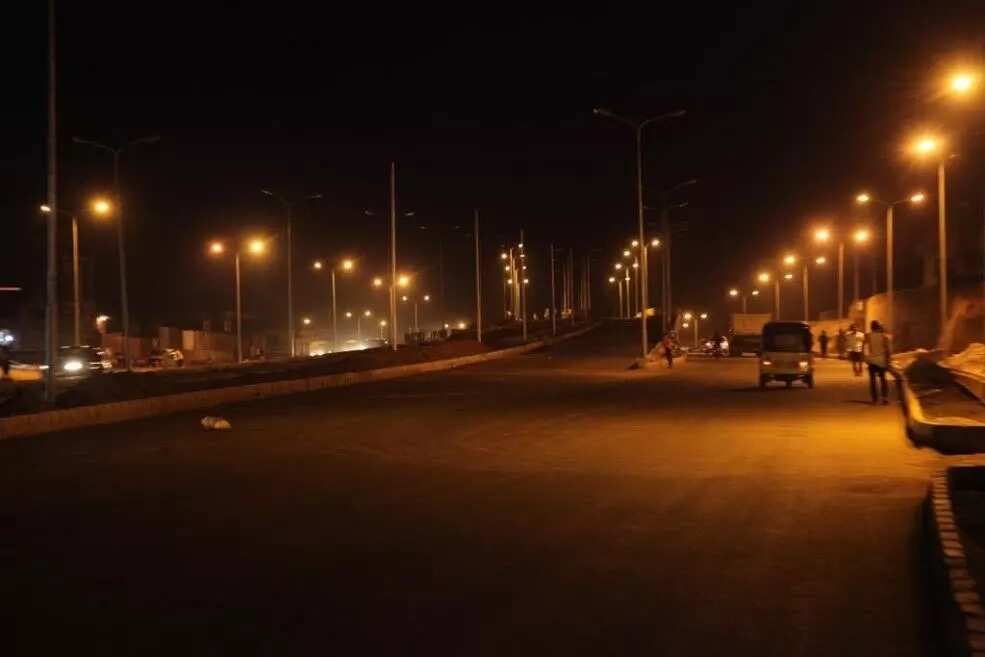 Indeed, Umahi's progress is enormous, but he does not think so. He has a lot to do and hardly sleeps. The people of the state believe that he would end up making the state one of the biggest economies in Nigeria if he continues like this.
Source: Legit.ng