Corper who became a Muslim in 2015 renounces Islam (video)
Remember the Igbo National Youth Service Corps (NYSC) member, Chukwuma Austin Dike, who converted to Islam from Christianity because Buhari won the presidential election?
He has renounced Islam!
According to him, he is renouncing Islam and rededicating his life back to Jesus because he realized he is not safe with the religion. According to him, Muslims in Nigeria are tribalistic and he has escaped about seven assassination attempts in the hands of Muslims.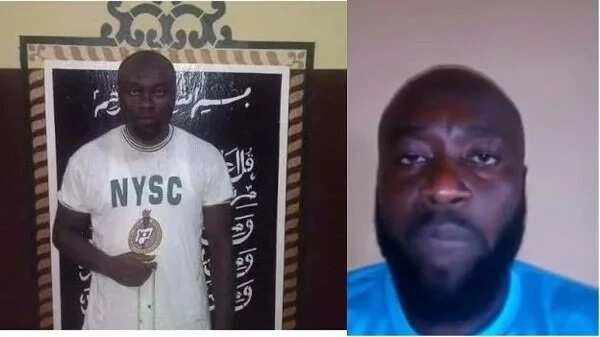 PAY ATTENTION: Get all the latest gossips on NAIJ Gossip App
Read below:
'I, Chukwuma Austin Dike hereby renounce Islam, I will on Sunday be rededicating my life back to God in Anglican church. I am renouncing Islam because of tribalism, Isis operations in Nigeria and because I have escaped 7 assassination attempts by Muslims 5 times in the mosque at Mabushi abuja and in Kano; On the day corpse of fulani herdsmen was discovered in Abia state.The last one was inside American embassy in Abuja. There is no Islam in Nigeria what we have is Fulani agenda. I pity any non Fulani or at least Kanuri practicing Islam in Nigeria you are nothing but a slave.'
READ ALSO: Man faces death penalty for dumping Islam
See the video below:
LOL, what do we say to this?
Source: Legit.ng