29-year-old woman found dead in her office two weeks after she was reported missing
Legit.ng gathered that a young woman was found dead in her office two weeks after she had been declared missing by her family members.
29-year-old Lucia Thembisile Yende had been reported missing two weeks before she was found in her office at Springs power station, South Africa.
The deceased who was last seen on May 17, was found dead on May 29. She had been dead for about 13 days, and nobody noticed she had been inside the office.
According to reports, her car was also found in the parking lot, where it had been since the day she went missing.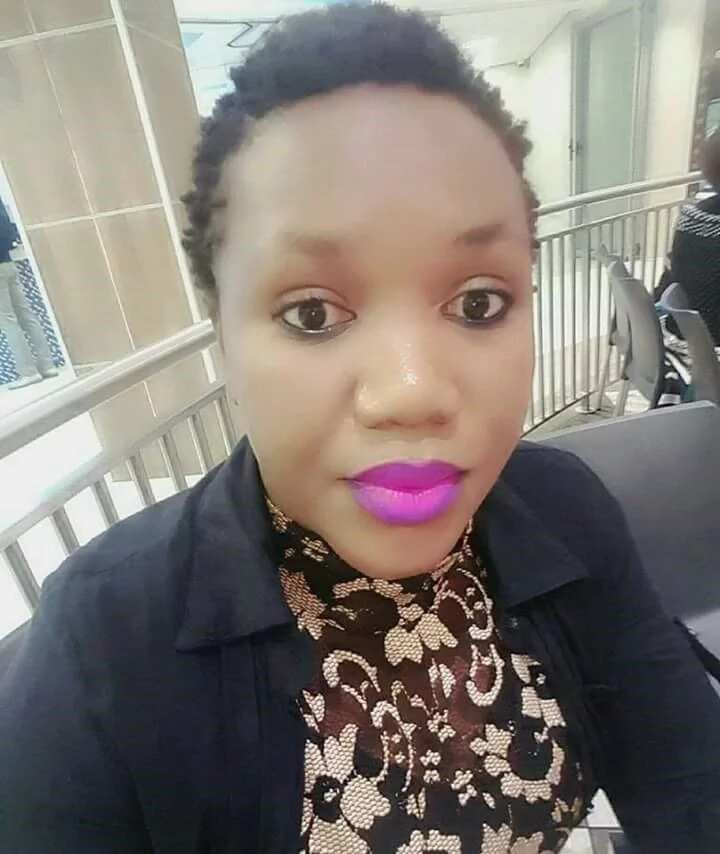 READ ALSO: Wicked midwife steals woman's newborn, swaps with a dead baby
A spokesperson from her office identified as Khulu Phasiwe, said:
"On the day she was reported missing, police came and searched the offices. They even had police dogs there but could not pick up any smell."
A police spokesperson, Kay Makhubele, said:
"We know that the woman was found in her office' but I don't know what was the cause of death."
According to reports, Yende's death remains suspicious as the CCTV cameras at her office had stopped recording right after she was last seen walking into the office. Members of her family had tried to check out footage from that day, but were told the CCTV had been switched off that day.
A spokesperson from Lucia's family identified as Mboneni Yende, said:
"The sad part is that on Thursday we went there' there were three workers that were inside the station working. On that day' it had been 10 days since she had been missing. Are you telling me that if someone has been dead for 10 days then you can't smell anything? That is highly impossible. The people who were there knew what they were doing?"
READ ALSO: Fake prophet caught putting juju inside bus to cause accident
Lourens Smit, who was the lead investigator for the search and rescue team, also confirmed that Yende's death appeared suspicious. He said:
"When she was reported missing' the whole office and its surroundings were checked by SAPS and the K9 unit. The family and community members also searched. Her body was definitely not at the office. On day 13 [13 days after she went missing] her body is found' locked in her office. That definitely suggests foul play."
"According to her cousin' who went to the Eskom office' the cameras were not working on the day that she went missing. Why the cameras were not working' I don't know' but there is definitely more to the disappearance."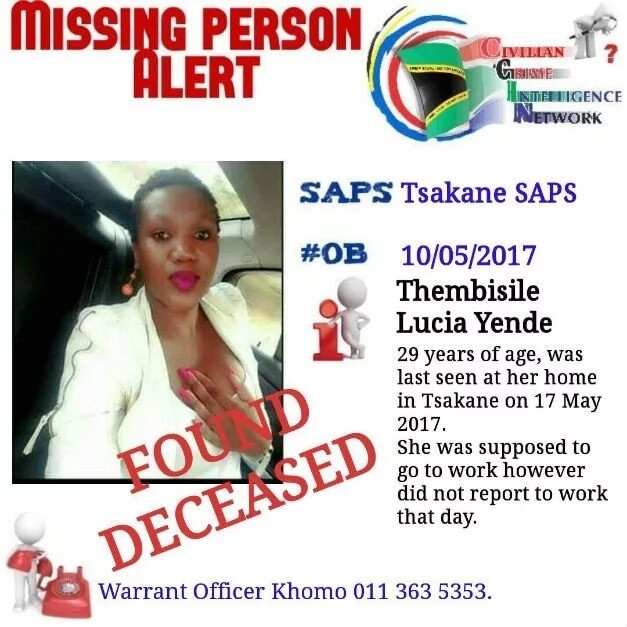 READ ALSO: OAP takes to the street to protest constant kidnapping and robbery in Rivers state
Phasiwe, the spokesperson from the deceased's office, said they are waiting for the autopsy report that will throw some light on how she died. He said:
"All we know is that she was reported missing for two weeks. She was found in a sub station. Circumstances surrounding her death will be uncovered by the police investigation."
The police spokesperson, Makhubele, said:
"It is alleged that the woman was last seen when she went to her workplace at Eskom in Springs. Late in the evening the family went to the police station to report her missing after seeing that she was not coming back home and not answering her phone."
"Since then the police have been searching for the whereabouts of the woman. Yesterday [Monday]' the police were called at Eskom' where they pointed out one office which was not in use and had a funny smell. The police had to break the door because it was locked' only to discover the body of the missing woman."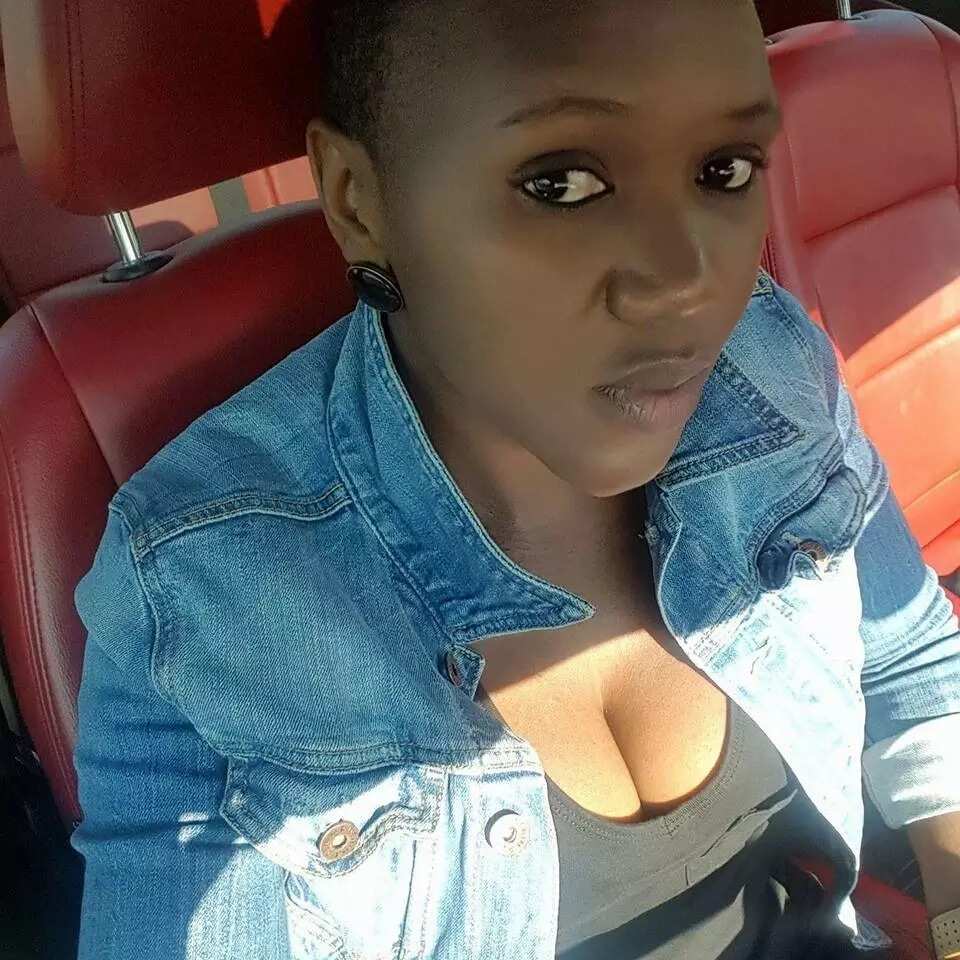 PAY ATTENTION: Get all the latest gossips on NAIJ Gossip App
Makhubele also said police await the result of the autopsy, as they are yet to know what led to her death.
"The police are appealing to anyone who might have information to come forward by contacting the nearest police station or alternatively call our Crime Line 08600 10111 or SMS 32211."
RIP to her!
Meanwhile, see this video of a 63-year-old woman whose son was killed by cultists:
Source: Legit.ng